---

PROBLEM SOLVING: A More Effective Method to Find Answers & Achieve Goals Fast & Efficiently
---
What is a more effective method of solving problems?
What is a more effective method to find answers and achieve goals?
What is the new problem solving and manifesting method?
How can I achieve goals fast and efficiently?
I will answer these questions now.
---
The most effective method to find answers and achieve goals is to focus on the wish fulfilled and withdraw attention from everything contrary. Because matter and thoughts are electromagnetic energy that forms matter, if you starve your problems of psychological energy they will begin to dissipate. At the same time, focus on what you want to stimulate its growth.
Every object and event has a basic energy that created it. If you change the energy within yourself, everything in your environment and the conditions in your life will begin to change in quality.
Focus on only that which you want to the exclusion of everything else. There are many techniques and tips that can help you to do this. Remember all the times you were at your very best, for example. Create future memories. Adopt a whole new worldview. Dwell on the best possible scenarios, etc.
Click above to learn more
CONSCIOUSNESS IS A STATE OF MATTER: MIT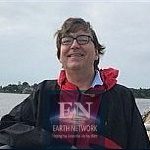 As we live our lives, things often just get worse despite all our best efforts! Why is this? It is because the basic way we use our mind is all wrong! It is wrong because it is based on old science that is also all wrong!
Because everything in life begins with the mind, we rarely get what we want out of life because of this backward use of our mind and thought process.
As if this is not enough, we are excessive in our physical actions, perhaps working two jobs. We become exhausted and lack the energy and time we need to create what we want in life!
You must instead deny your problems the energy of your attention that keeps them going. Do not think you are incompetent, but affirm you are using your mind correctly.
Then work with affirmations and follow the guidance on this site (click below). You will then learn and develop further.
— William Eastwood
The world's most credible scientific evidence is right in front of us.
An explanation of how consciousness creates matter is inherent in wave-particle duality, the greatest scientific discovery of all time.

In his 1924 Ph.D. thesis and groundbreaking contributions to quantum theory, Nobel Prize winner, Louis de Broglie postulated the wave nature of electrons and suggested that all matter has wave properties. This concept is known as wave–particle duality, and forms a central part of the theory of quantum mechanics.
De Broglie's wave–particle duality is extended to all particles and the laws of nature. 
Does matter form the wave or does the wave form matter? It is pretty obvious what the answer is.
Your body's motion does not create the idea to move.
As all acts are preceded by an intent, be it on a conscious or subconscious level, all actions which form events are a result of information within the wave.
"The only thing that interferes with my learning is my education.
"A new type of thinking is essential if mankind is to survive and move toward higher levels.
"There are only two ways to live your life. One is as though nothing is a miracle. The other is as though everything is a miracle.
"If you want your children to be intelligent, read them fairy tales. If you want them to be more intelligent, read them more fairy tales."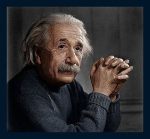 — Albert Einstein
The content above is taken from my new manifesting book.
Material from book is previewed in three locations.
WHO YOU REALLY ARE: Read more…
45-YEAR STUDY: Read more…
MAGIC GUIDEBOOK: Read more…
---
In this century there is a change in awareness taking place. We are entering a spiritual age of awakening. This is a personal and social evolution into a new way of living and relating to people and life. With it comes an approach to life that is far more effective for solving problems and achieving goals.
You can achieve goals far more rapidly and efficiently than you can using conventional methods of achieving goals, ambitions and dreams. But this is only true to the degree you believe it can work and how thoroughly it is applied.
When we raise our energy with positive thinking and through metaphysical principles of giving attention to that which we desire to create, we begin to notice coincidences in our lives. These are events that bring us what we asked for and focused on having.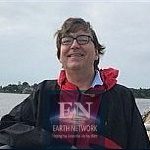 "As we apply affirmations and positive thinking to create coincidences in our lives, we discover we can consistently navigate life in a way that is greatly to our advantage. This is not contending with problems, rather it is a way of succeeding on a level we would not even believe possible while operating within the context of typical social paradigms.
"To operate at this level we must take the coincidences seriously, and go as high as we can in our thoughts and emotions. The coincidences are synchronistic events that result in our goals being achieved.
The higher energy behind the coincidences in our lives then predictably brings us the best possible outcome in all circumstances.  We are able to navigate through probabilities to the outcome that matches our passion as long as we are focused on the feeling of the passion achieved consistently.
When the right people enter our life, or something happens to save us at just the right time we are fascinated and reassured at the same time. A sudden burst of positive emotion fills us, and we realize that life is much more than what we were taught. Faith and optimism that we felt as children returns, and we are bathed in a new energy and dynamic that is incredibly stimulating.
"This is not a force operating outside of us as in religion, and it is completely out of character with Darwinism, Freudian thought or the mechanistic paradigm of mainstream science.
"Problems dissipate as a result of awareness of the process and application. Awareness that a specific superior method exists creates a change in belief.  When we see that the process is leading us to what we want, we begin paying more attention to the coincidences we are creating."
— William Eastwood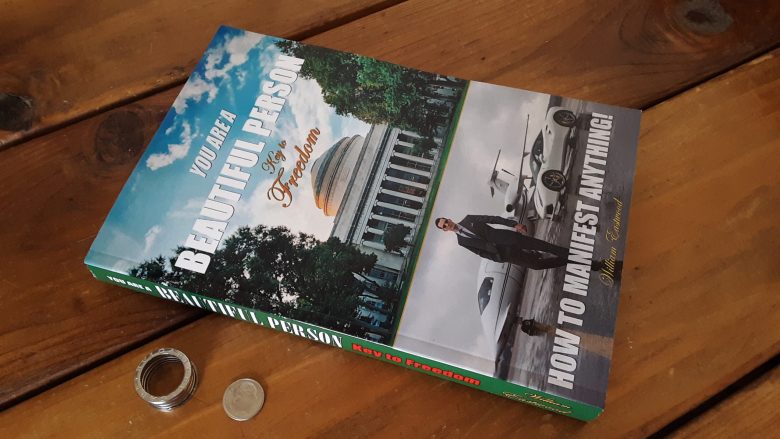 EVERYTHING YOU NEED TO CREATE THE LIFE YOU WANT!

Reveals how you can manifest any reality you desire.
Click above to learn more
When we see seeming coincidences predictably bringing us what we desire in life, we are greatly inspired and comforted knowing that something is looking out for our best interests, which raises our energy further.
Knowing that there is a higher energy working below the surface of events in our lives creates a paradigm shift.
We begin to notice a pattern in our life. When we hold traditional beliefs, we see the world in a certain way that provokes fear and a worry that events may be spiraling downward or in some other way betraying our best interests. This focus causes our energy to plummet and fear to grip the moment.
When our energy drops, the coincidences do not happen as frequently. This leads us to believe that there is a connection between higher states of energy and the events that happen in our lives.
We then begin a learning process so that we may enjoy this sense of having something upholding us and bringing us what we need and want in life. We take a quantum leap into a new way of living.
This level of new understanding has always been the destiny of humanity. This is what I term the altruistic, autonomous movement.
---
All books are simple and easy to understand.
BOOKS ONLY PAGE (NO ADVERTISING)
Click above for HYPER-FAST-LOADING-PAGE button.
---
The force operating in our lives below normal awareness is our own deeper consciousness. When we pay attention to what is happening we soon realize that life is not supposed to be painful. Existence is oriented in a positive way that we missed before.
We begin a journey of seeking insights through a strong thirst for learning and going higher in our energy.
When we fall back into the old ways, we feel fear and fear knocks us down into a lower energy. This lower energy has its own corresponding reality that draws what we fear and believe to be true when we do not trust ourselves or our reality. We have fallen into the old beliefs that have created the chaos in the world. Those beliefs do not offer any escape and so we suffer and worry while we are terrorized by our fears which do not want to let go.
Life then becomes a process of escaping the lower energy states through focusing the mind on insights. We use whatever makes us feel good to get started, such as optimism or affirmations.
The books on the websites listed on this page will help you pull yourself up out of lower energy states of fear and worry. The metaphysical books here will teach you many insights to allow you to maintain the highest energy possible. These metaphysical books teach a new philosophy that is the soul's wisdom.
Article continues after book list.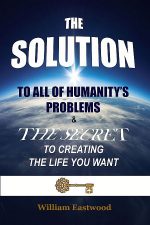 Click above to learn more
Click above to learn more
Click above to learn more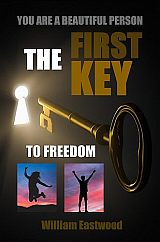 Click above to learn more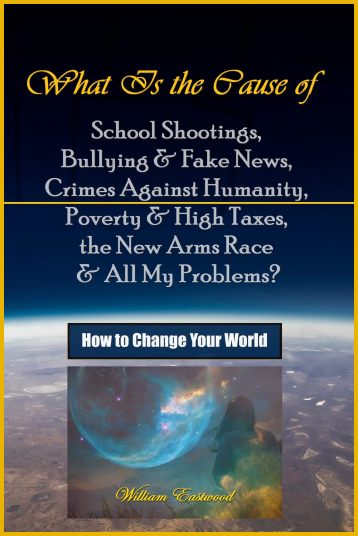 Click above to learn more
Click above to learn more
Click above to learn more
Click above to learn more
Click above to learn more
Click above to learn more
Click above to learn more
PROSPERITY VIDEO

From William Eastwood

Helping you to create the life you want.
View FREE prosperity video now!
Repeat affirmations while watching more videos to manifest superior wealth.
Manifesting coincidences to solve problems and achieve goals fast and efficiently
These are ancient principles that elevate us to a higher level of existence that attracts higher energy events. Life becomes increasingly beautiful and magical as we are transported to our own states of bliss and attainment.
You create everything anew in each instant. Therefore, when you know how to apply the principles associated with "C = Ef = M" you can create anything fast and efficiently. You then have the miracle power you wield to transform your reality from moment to moment.
It is not a matter of getting a specific bit of information as we do in the old way of approaching problems. Shocking to many, the solution is actually in the opposite direction. You need an opposing energy. To solve a problem you may need to divert your mind as much as you possibly can from your problem to what is working in your life. This gets energy moving toward a solution. When enough energy "accumulates" it manifests.
Every object and event has a basic energy that created it. If you change the energy within yourself, everything in your environment and the conditions in your life will begin to change in quality.
---
All books are simple and easy to understand.
BOOKS ONLY PAGE (NO ADVERTISING)
Click above for HYPER-FAST-LOADING-PAGE button.
---
The conscious mind directs unconscious activity that results in the actualization of our beliefs, thoughts and emotions.
Thoughts are energy which continues to exist. Thoughts combine with similar thoughts on inner levels. These turn into probable events which contain the impetus and pattern necessary to evolve into the complexity of matter.
Once sufficient intensity is achieved and certain requirements met, selected probable events manifest as ordinary events.
The balance of your thoughts, intentions, expectations, and those areas where you are focused or deeply emotionally involved will materialize as dominant areas of experience.
Take back you birthright
It may take determination and resolve to change your position, circumstances and personal experience, but negative thoughts and moods will hold you back.
It is necessary to take back control of your mind and life from the internal judge and victim. The voices that tell you what is possible or not possible that come from within you are like little personalities with their own opinions. These are the voices of beliefs you hold.
These beliefs that exist in your subconscious were often created when you were very young. You internalize the beliefs and values of your parents and the entire civilization.
Contemporary worldviews are based on myth. To be free to create what you want you must dispense with those particular myths that you internalized as a youth. Doing so will allow you to create everything you want in life effortlessly.
You are in control of your life. The conscious mind controls what enters and grows in the subconscious. You must gain awareness of what you are telling yourself is or is not true in your head. Then you must learn to project what you want in belief, thought, imagination, expectation, affirmation and emotion.
Some aspects of manifestation are automatic following laws of physics, and some aspects are directed. At a deep inner level you initiate, project and control what happens to you like a producer, transforming energy into objects and events.
To fully take advantage of the principles of conscious creation it is advisable to adopt a new baseline in the manner in which you relate to reality. To make the metaphysics work as it was meant to we need to  automatically think in terms of attracting probabilities in simultaneous time.
Before I learned to influence reality effectively with my thoughts,  I had to do battle with the beliefs I had inherited early in life. The inner judge (parasite) within me was sabotaging everything I set out to accomplish. Click below or get "The Solution..." to learn more.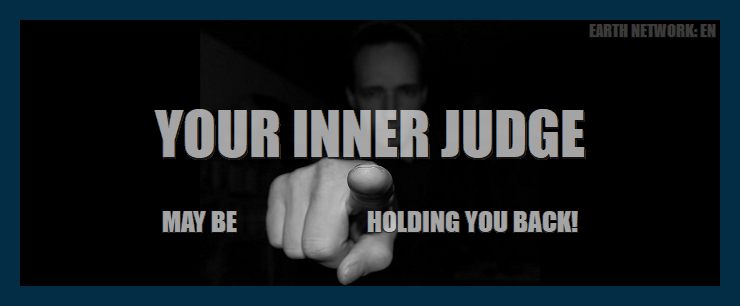 You must first be aware of a problem before you can solve it.
New science application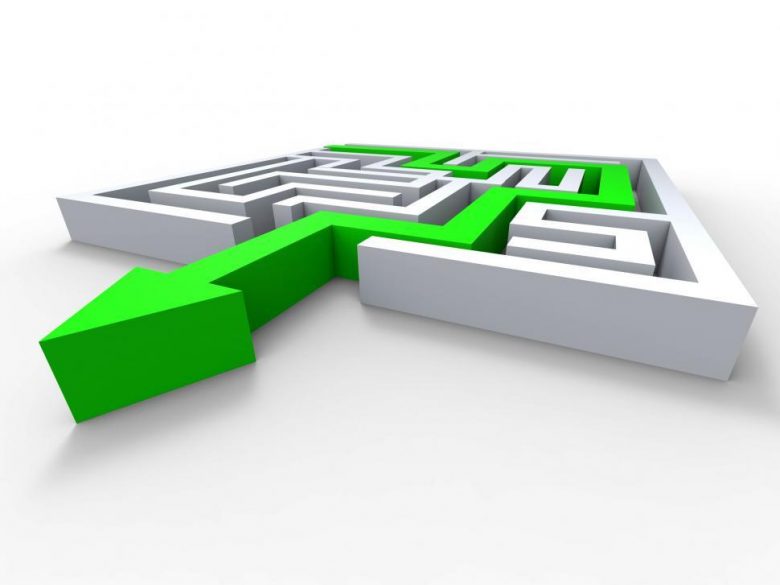 Our civilization has in the past thought that matter forms ideas, but it is just the opposite. Ultimately, everyone will discover that the events they experience are holographic projections; manifestations of "past" thoughts.
We create our own reality. If you study this material long enough, it is inevitable that you will finally come to this conclusion.
The more open you are to the idea, the more the evidence begins to present itself. Eventually many people experience a shift which feels like they are awakening in a dream that they are creating with their own thoughts and emotions. Once this happens you realize the true power you have to shape events.
After realizing that your thoughts create your reality it is just a matter of learning to focus your thoughts properly. Beliefs must improve, attitudes and expectations must improve, and positive emotions need to be fixed primarily on the sense of acquiring and having what is wanted rather than lack and frustration. This can be difficult to do in the face of contrary evidence, such as the disturbing news about the coronavirus, a lost job or whatever you are struggling with now.
Embrace the paradigm in full
True mastery is a result of acceptance of a new view of reality and a willingness to go all the way. This means you understand the true nature of time and probabilities. You must commit to the wonderful truth rather than think it is too good to be true. If you doubt the process, the doubt itself is like static and interference.
Proper focus is an art & science
How do you create a sense of well-being when the country is in lock-down and markets are in free-fall? It is often difficult to do this. We may remain with one foot in the old world and one in the new paradigm. This is generally far less effective. You must realize that as your thinking and focus changes so will your reality, but time is usually required. The mind must be repatterned.
Be daring, brave & confident
To create what you want you must be very brave. You must be willing to dispense with the comfort blankets. When it comes down to it, most people cannot completely let go of familiar beliefs and subjective habits of perception. Often, we are addicted to the idea that other people and situations prevent our success. Our institutions and societies are based on the idea of victimization.
No one can stop your thoughts & dreams from manifesting but you
Other people and situations, no matter what they are, cannot prevent your desires from manifesting. If this statement upsets you, it reveals the intensity of the belief that you are a victim or are held-back despite your will. The problem with such a reaction is that it speaks of belief and belief is thought, and thoughts create your reality. Beliefs are the strongest kind of thoughts; they are thoughts that we have invested with strong conviction. These carry emotions that show what we really believe.
The strongest conviction wins
We create according to the strongest convictions within us, and these are typically fears or the idea that we are not good enough to create what we want in life. We often hide these insecurities from ourselves by denying that is what we really believe. But if we feel anxiety first thing in the morning, this is a beacon as to what is holding us back, and it is a means of discovering our hang-ups.
Your emotions tell the truth
Your emotions will tell you what you really believe about something. How you feel speaks of your predominant belief that manifests as your experience. Beliefs create events on inner levels of consciousness and these pre-matter events evolve and are eventually projected by the brain and five senses as a hologram. Your environment is that hologram.
Where Do We Create Our Reality?
A master regains intuitive knowing and reinforces it with intellectual understanding. They apply the principles and adhere by the new worldview faithfully despite inner pressure to break with understanding and join the world of victims.
Everyone knows what mainstream science will not admit
Many ordinary people as well as psychics are certain that they receive some kind of spiritual help. This can only come from other levels of reality. Millions of people believe their thoughts affect people, reality and physical matter.
Edgar Cayce, who was perhaps the most renowned psychic in history, could put a book under his pillow when he was a child, and wake up in the morning knowing the content of the book. This is why he was called the sleeping prophet.
This is possible because every object in your environment is an extension of energy that connects to the level of creation that allows it to exist. There are extensions within books similar to telepathic cords. This represents energy being projected holographically.
Every object around you is a holographic projection of your mind that connects you to the innermost portion of your soul that creates them.
If you want to break old patterns and habits of perception, bring powerful books into your life and remain centered on what they represent — the truth you are bringing out within yourself by having them in your presence. Once you materialize something in your life, an energy pathway continues to exist, even when the object is long-gone.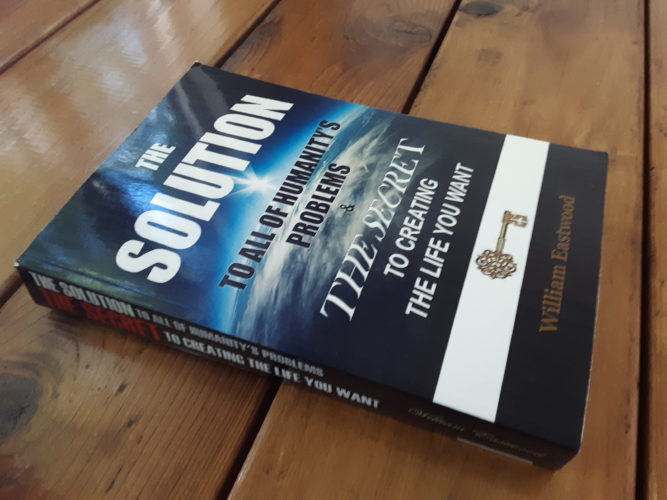 ENDORSEMENT
"We can literally change the course of civilization by lifting the race to a higher path through implementing the solution."
— Mario Fusco, TH.D., RS.D, B.S.c.
Here and now we have the power to work magic of such proportions we have never fathomed. Yet unseized, such power waits for us to claim it. It is of no use until we awaken to it. 45 year study. It is all here, in the solution!
NOTE: The content in this website is based on this book.
Click above to learn more
---
All books are simple and easy to understand.
BOOKS ONLY PAGE (NO ADVERTISING)
Click above for HYPER-FAST-LOADING-PAGE button.
---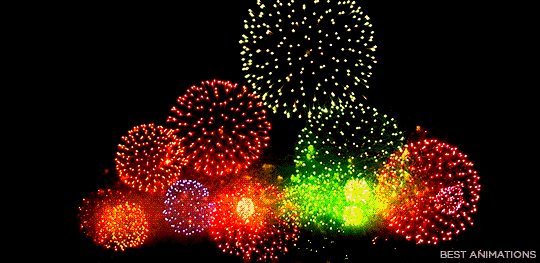 PROBLEM SOLVING: A More Effective Method to Find Answers & Achieve Goals Fast & Efficiently
© Copyright 2020 By: William Eastwood
Thoughts Create Matter Links
PROBLEM SOLVING: A More Effective Method to Find Answers & Achieve Goals Fast & Efficiently
Categories: Problem solving, Problem solving methods and techniques, More effective methods to find answers & achieve goals, Solve problems & achieve goals fast & efficiently, Help me solve my problem, Alternative solutions to difficult problems, Manifest your dreams. Do thoughts create reality? How to solve any problem and achieve any goal. Click on our site & books to learn more.
The concepts conveyed in this website are within these books.