---

How to Get Out of a Negative Situation, Chaos or Disaster: Escape the Meritocracy
---
How do I get out of a negative situation?
How do I escape chaos or disaster?
How do I escape the meritocracy?
I will answer these questions now.
If you want to get out of the chaos or any unwanted circumstance, you can do so by recognizing the power of your thoughts and applying thought in a certain specific way. Because our civilization does not recognize or educate children as to the power they have over situations, this is not generally know. This is the reason why I have created these websites — to convey this information.
I will explain how dwelling on certain things can free you of everything negative in your life, regardless of what it is. I will also explain what a meritocracy is. I will do so because our meritocracy is responsible for creating the chaos and negative circumstances people find themselves trapped within.
Our meritocracy consists of a set of values and directives that will bury you in problems. It teaches you an ineffective philosophy which leaves you powerless and trapped.
If you do not know the power of thoughts, the first step is enlightenment. I will show you the power of consciousness as well as the fact that no one can stop your thoughts from manifesting. If you are already aware of the power of your thoughts you will benefit regardless. The following ideas will reinforce and add to the knowledge you have.
How can thoughts make such a difference? you ask. Click below to find out.
CAN & DO YOUR THOUGHTS CREATE YOUR REALITY? DO SCIENTISTS BELIEVE CONSCIOUSNESS CREATES MATTER?
Many top physicists do know that thoughts create matter and reality
It is the rest of science, media and the world who do not want to listen to what they are saying.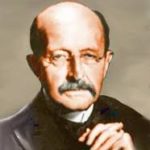 Max Planck,
Nobel Prize
Winning
 father of quantum mechanics says,
"I regard matter as a derivative from consciousness."
— The Observer,
1931.

Max Tegmark (Click button for MIT paper)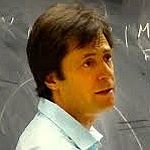 Max Tegmark of MIT, says that consciousness is a state of matter.
CONSCIOUSNESS IS A STATE OF MATTER: MIT
New history-changing science transforming our personal and collective reality at this time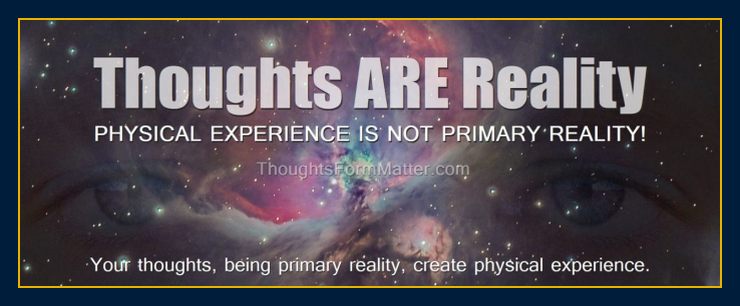 An explanation of how consciousness creates matter is inherent in wave-particle duality. The concept of an alive universe, a universe entirely composed of consciousness, is supported by the greatest scientific discovery of all time.

In his 1924 Ph.D. thesis and groundbreaking contributions to quantum theory, Nobel Prize winner, Louis de Broglie postulated the wave nature of electrons and suggested that all matter has wave properties. This concept is known as wave–particle duality, and forms a central part of the theory of quantum mechanics.
These theories are tested and proven to be facts. We know that quantum mechanics is correct because the mathematical algorithms are consistently relied upon in scientific applications and to build advanced scientific devices that work amazingly well.
EN's Basics & Starting Point for Most Readers
The wave-aspect of anything in nature is an energy field that contains huge amounts of information.
What is a thought but an energy field containing information?
Both waves of matter and thoughts are electromagnetic energy. Matter and waves are the same thing. The facts are right in front of us.
Your unlimited true nature & matter creating consciousness
Your mind is connected to everything in the universe, can bypass physical laws of cause and effect and time and space restrictions, and can permeate any seeming barrier.
Non-classical physics mind-brain science is superior to all previous models on which traditional psychology and self-help are based.
QUANTUM PHYSICS MIND-BRAIN MODEL
QUANTUM TUNNELING NON-CLASSICAL EFFECT
THE HOLOMOVEMENT & UNDIVIDED WHOLENESS
CONSCIOUSNESS IS A STATE OF MATTER: MIT
The science on this page supports the primary purpose of this site — to empower you to be successful in all areas — in intellectual and spiritual knowledge, business, finance, health, love and relationships.
This site is personal self-transformation wisdom that is meant to be exciting and fun to learn.
---
For something to be true it must make sense to the heart and mind. But that does not mean you need a scientist to go to the next level and to create the reality you want to experience.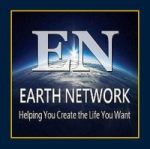 Many people are searching for a scientific finding that will validate what they feel on a deeper level. That is good, but if you are a person that insists on a dry traditional scientific explanation for everything, that requirement can restrict you. I am moving you closer to your own heart and intuitions as the arbiters of truth.  A greater range and experience of love and understanding is available to you. Read more.
All of this is leading to a new paradigm, the paradigm I have lived by for almost 50 years
When we look at a tree we do not see the roots, but we know a tree has roots. The same principle holds true for you. Your consciousness has a deep inner reality.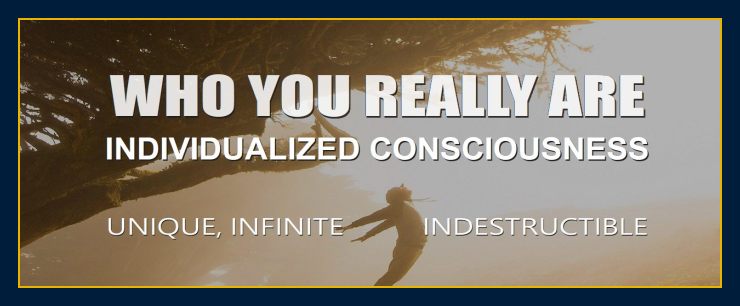 Click above to learn more
CONSCIOUSNESS IS A STATE OF MATTER: MIT
---
Your beliefs, thoughts and emotions create your reality. The combination of the three and the momentum of past thinking has led to the events you are experiencing now. Therefore, the way to get out of a negative situation is to change your beliefs, thoughts and emotions to slow down and then reverse the momentum of fear, negativity or the beliefs responsible for the unwanted situation.
You have many learning choices. Our affiliated sites together provide a rich bed of learning material that is designed to be highly profitable to you in many ways.
WHERE ARE THE BEST SITES & ARTICLES?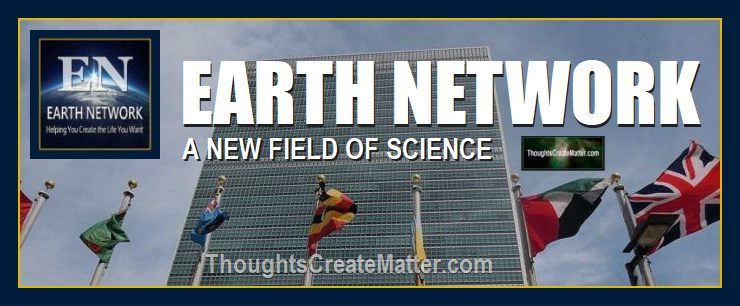 ---
All books are simple and easy to understand.
BOOKS ONLY PAGE (NO ADVERTISING)
Click above for HYPER-FAST-LOADING-PAGE button.
---
A single AMAZING philosophy!
100's of articles!
4 EN websites!
All four sites have a single cohesive philosophy! They are meant to be used together.
Click between them.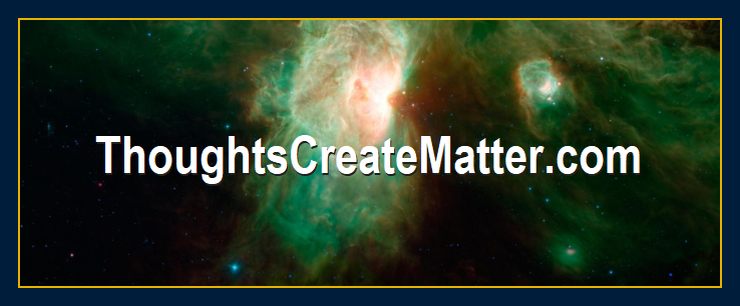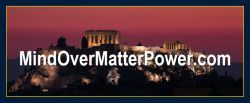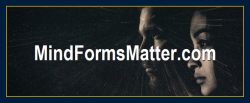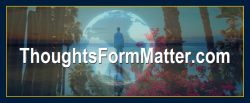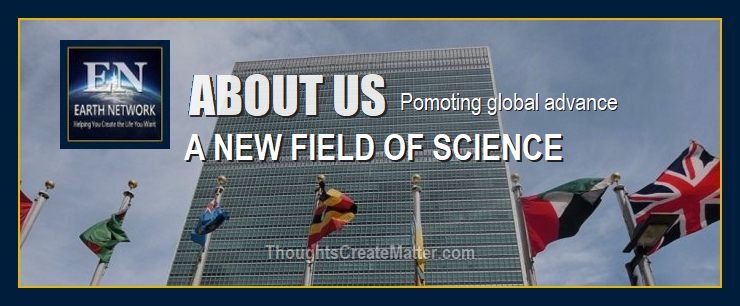 Helping you to create the life you want!
CLICK BELOW LIST OF ARTICLES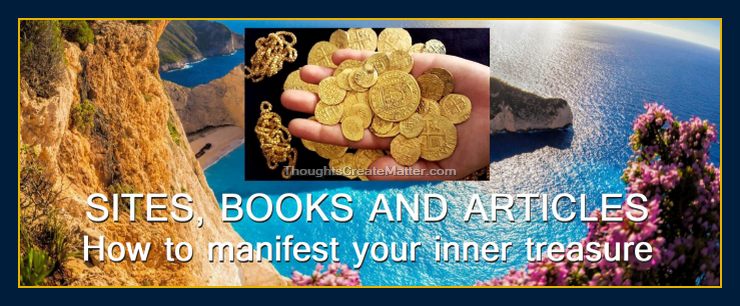 Click above to learn more
All the struggling and suffering is unnecessary. There is a much easier way to live your life.
Our websites reveal the secrets of the universe you need to know to be successful in all areas—in intellectual and spiritual knowledge, business, finance, health, love and relationships.
---
The way to escape chaos or disaster is the same. Lock your thoughts on affirmations and imagining positive outcomes. If you cannot think positive think about thinking positive. Once you believe that it is at least possible to be positive you can then take the next step until you are thinking as you need to be to escape the chaos or disaster you are in.
Great expectations will open doors that you are not even aware exist. When you take action on faith and high expectations great things can happen. Nothing is impossible and the only limits are your thoughts as to what is possible.
Every thought and action creates new probabilities that if followed lead to new opportunities, which when acted upon lead to more new probabilities, and so on.
---
You escape the meritocracy by dropping the problematic views on which the meritocracy is based. This involves a reeducation and then consistently acting on what is learned.
Imaginatively project yourself into the situation you want to be in. Generate the thoughts and emotions you would have if you were experiencing the best possible result. Do this intermittently following your intuition. Meanwhile, keep learning by reading articles every day.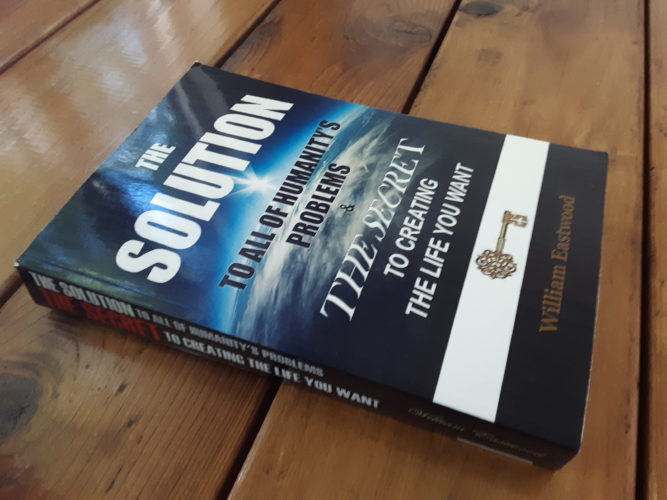 "The Solution..." explains and clarifies further.
"THE SOLUTION TO ALL OF HUMANITY'S PROBLEMS
ENDORSEMENT
"We can literally change the course of civilization by lifting the race to a higher path through implementing the solution."
— Mario Fusco, TH.D., RS.D, B.S.c.
Here and now we have the power to work magic of such proportions we have never fathomed. Yet unseized, such power waits for us to claim it. It is of no use until we awaken to it. 45 year study. It is all here, in the solution!
NOTE: The content in this website is based on this book.
Is EN's best book available in eBook format?
ePub: eBook
ENDORSEMENT
"In editing 'The Solution…', my perspective as a scientist with doctorates in theology is that 'The Solution…' bridges science, metaphysics and true religion.
We can literally change the course of civilization by lifting the race to a higher path through implementing the solution.
- Mario Fusco TP.D, RS.D, BSc.
DREAMS DO COME TRUE
From the upper echelons of the scientific establishment comes a completely new definition of reality and the human being. The most advanced physics in the world suggests that accumulated knowledge in all fields is based on a false premise.
If so, all curriculum from grade school to university will need to be entirely overhauled. The end result will be a complete and total reversal of focus that will bring about a new human with entirely new and radical ways of achieving goals and solving problems. But we cannot do that while the pestilence prevents us and civilization from entering the promised land.
Learn how to become powerful and unstoppable by having the right knowledge. We unknowingly wield immense power. We must recognize the fantastic power we possess and learn to use it constructively.
Here and now we have the power to work magic of such proportions we have never fathomed. Yet unseized, such power waits for us to claim it. It is of no use until we awaken to it.
It is all here, in the solution.
This remarkable new way of looking at the universe is supported by two more of the world's  most  eminent thinkers ― Stanford neurophysiologist Karl Pribram, & University of London physicist David Bohm, a former protege of Einstein's.
The author attributes his success to the application of these principles. He has achieved at the highest levels of success due precisely to these principles. They do work. They are tried & tested.
Buy Direct
Bulk rate discounts for groups, schools & universities.
Websites based on this book.
WHERE ARE THE BEST SITES & ARTICLES?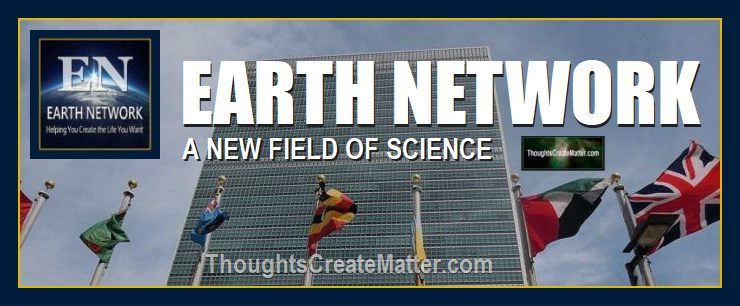 ---
All books are simple and easy to understand.
BOOKS ONLY PAGE (NO ADVERTISING)
Click above for HYPER-FAST-LOADING-PAGE button.
---
A single AMAZING philosophy!
100's of articles!
4 EN websites!
All four sites have a single cohesive philosophy! They are meant to be used together.
Click between them.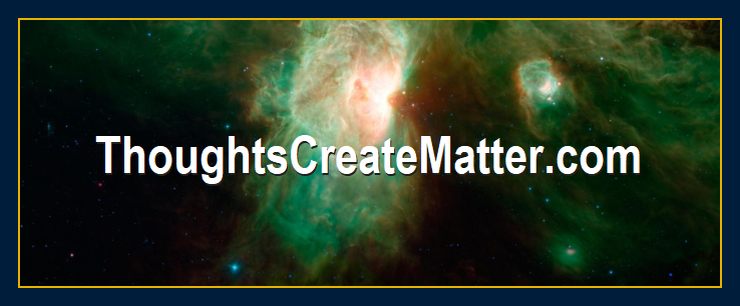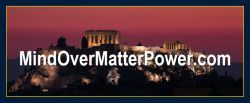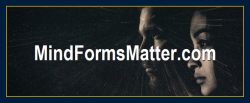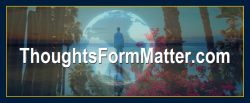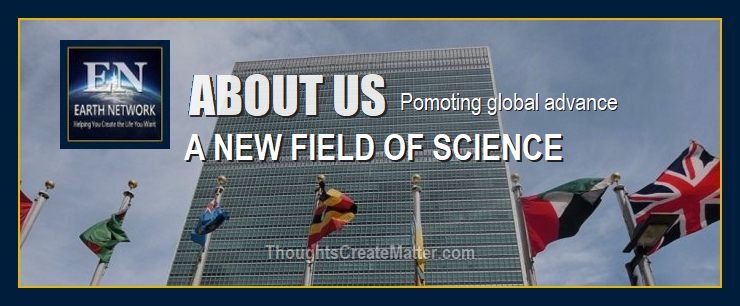 Helping you to create the life you want!
CLICK BELOW LIST OF ARTICLES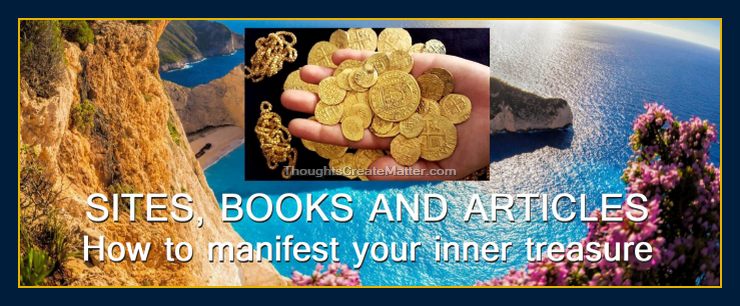 Click above to learn more
---
Our system of values is a meritocracy. A meritocracy advances the people who embody the values inherent within the culture and in doing so advances those values. Mainstream values tend to stress the value of hard work along with a materialistic and outward oriented focus.
Those who are perceived as having merit within the value system of our culture are most heavily scripted in conventional ideas. Attorneys and doctors, for example, are most apt to adhere to the official worldview of mechanistic science and Darwinism.
Off we go to work because that is where our values lead. We struggle because that is what Darwinism produces, but there is absolutely no need for struggle. When you see your life as having its source in specific thoughts, you can edit the script.
We get trapped in the responsibilities the meritocracy generates. We are too busy surviving to be able to concentrate on our inner journey and learning. But it is precisely that inner work that will allow us to escape the cycle.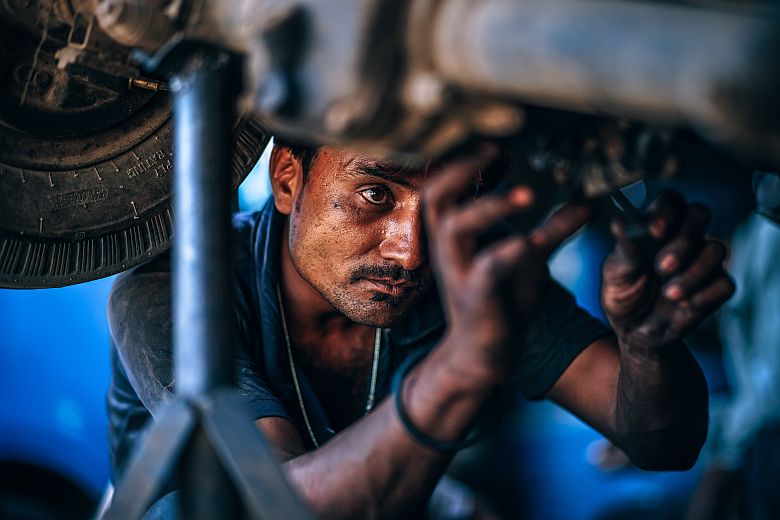 Most people are not looking inward for answers because the meritocracy stresses busyness and an outward focus.
In global paradigm-shift the stakes are higher and applying a new paradigm becomes a way to survive. The sooner you begin applying the principles of conscious creation the safer you and your loved ones will be.
You can choose to be weak and you can be a victim, or you can change your reality by owning you true power. Distinguish yourself from those who believe they are victims of their own life, physical reality, other people, circumstances and everything under the sun.
---
"Education is what remains after one has forgotten what one has learned in school.".
— Albert Einstein
---
THE COST OF AN OUTWARD FOCUSED CIVILIZATION: THE OUTER VERSES THE INNER JOURNEY
The problems with our meritocracy
Americans are caught in a certain culture where they conceive of their life journey as being an outer, rather than inner journey. The truth, however, is that no one really lives their life from birth to death.
Survival makes life possible, but it does not give us a reason to live. If life is based on materialism and dark myths life won't be worth living and we will not be able to survive.
IS EVERYTHING TAUGHT IN SCHOOL FALSE?
EVERYTHING YOU ARE EXPECTED TO BELIEVE & WERE TAUGHT IN SCHOOL
IS FALSE
People want and need to believe what they were taught, but what they learned is based on fifteenth-century science which quantum physics—the study of life—proves wrong.
Click on images to read corresponding articles.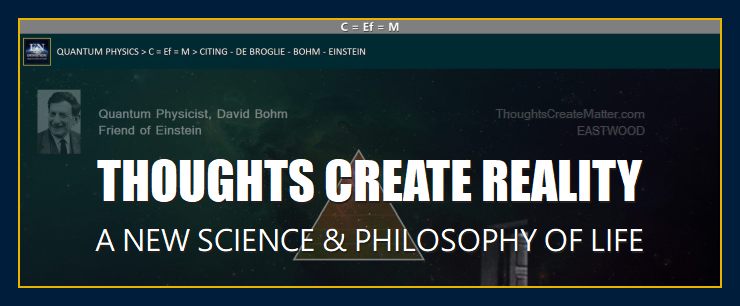 Not only is most of what we learned in school false, but it is highly disadvantageous.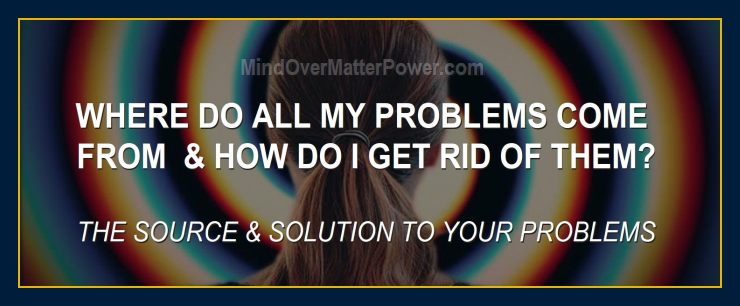 THE GREAT MYTH OF MODERN MAN
Materialism, Darwin's Theory of Evolution, Freud's psychology, most theories regarding human nature in mainstream psychology, and scientific thinking in general (ideas about time & space) are all incorrect and detrimental.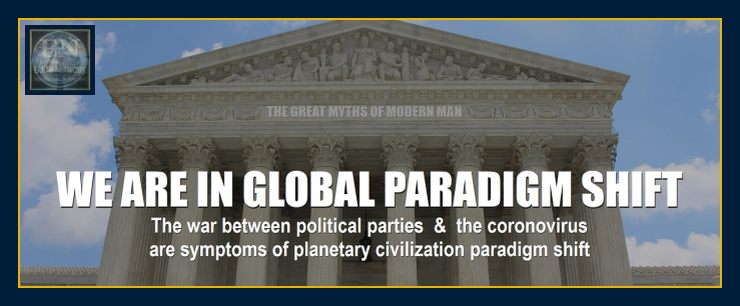 FREE ARTICLES & EDUCATION
Your beliefs, thoughts and emotions create conscious units which grow and combine below your subconscious. When they reach sufficient intensity they manifest as events or objects in your life.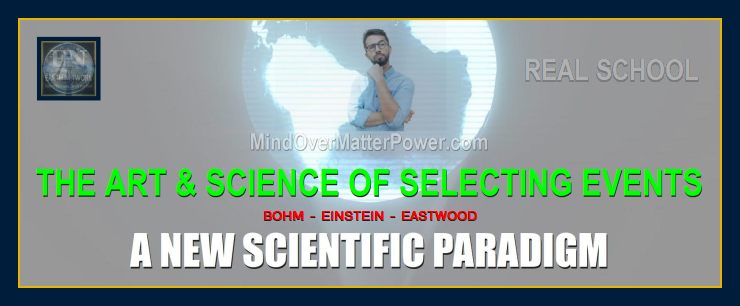 Everything you have learned is wrong!

I want to achieve my goals now! Click below if you want to shop for books.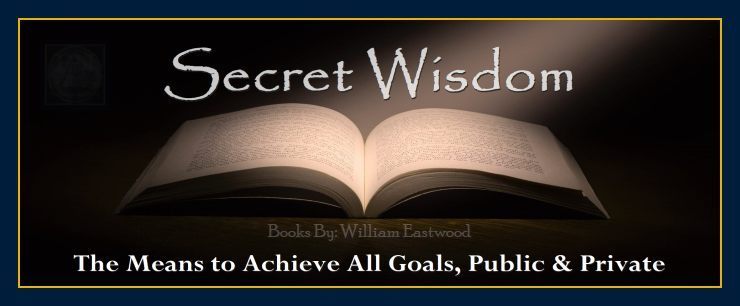 Click above to learn more
Our meritocracy creates overload stress
In today's globalized competitive world there is an enormous amount of pressure for outward achievement, from parents, peers and society in general. This is where our cultural and social directives go wrong.
These demands are far too much. This is doubly true when we do not understand that our thoughts create our reality. Without application of conscious creation there is little chance of effortless flow and achievement.
Scientists have used quantum mechanics to develop advanced technology, yet as a society we have not yet employed those same facts to generate a new and more factual psychology. It is time to do so.
All content, books and links on this site are based on or in agreement with the findings of quantum mechanics.  The concepts presented to you here are thus much more accurate and powerful than current psychology and standard self-help methods of achievement.
---
All books are simple and easy to understand.
BOOKS ONLY PAGE (NO ADVERTISING)
Click above for HYPER-FAST-LOADING-PAGE button.
---
Undivided wholeness and amazing quantum tunneling psychology, for example, reveal that consciousness is not restricted by the laws of classical physics. You mind is connected to everything in the universe and can permeate any seeming barrier.
THE HOLOMOVEMENT & UNDIVIDED WHOLENESS
QUANTUM TUNNELING NON-CLASSICAL EFFECT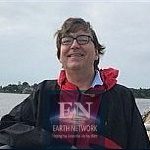 "EVERYTHING WE ARE EXPECTED TO BELIEVE & WERE TAUGHT IN SCHOOL IS WRONG! It is all absurd!
Never face reality!
Your life is not a concrete, immovable thing. It may feel that way because you cannot change it except by your thoughts. What you see around you cannot be changed through physical force. The old status quo will just bounce back, and your patterns will repeat.
You station in life, the opportunities or disasters that come your way are a result of your subjective activity. If you change your thinking you will change your life. There is no other way to make changes in your life.
Has anyone ever told you that you must face reality? When you are afraid, is that kind of thought what you fall back too?
The statement that you must "face reality" is the perfect embodiment of myth. This statement clarifies the new paradigm by stating what it is NOT. We were taught to think of the world as a kind of immovable concrete reality exiting independent of us. It is not.
What you see around you, your circumstances and opportunities are a projection of how you have been directing your energy. Your environment and station in life is malleable and a reflection of your thoughts and emotions.
What you assume to be true appears on the stage of life.
If you think that reality as a kind of immovable concrete thing of great weight then that is what it will be. You may think your job is one of great struggle and responsibility. Then you are trapped by being forced to live within the heavy and sufferable context you are creating.
if you see reality as past generations did through the lens of myth then you will see yourself as a victim. If, on the other hand, you understand and accept the new view of reality being a projection of your assumptions, then you can let go of the attitudes of previous generations. You can then use your thoughts as an artist uses paints to shape your projection into a masterpiece.
When you advance further, you notice that your opportunities include only that which you have brought about through your assumptions, focus and emotions. Your free will is a factor of past thoughts and emotions because nothing is created in physical reality. A raise, for example, is a product of many past thoughts and emotions. It is not something that exists independently as a reality you have simply come in contact with because of your good luck or whatever.
I impel you to look at life as an artist looks at a painting he or she is creating. You are creating it and you are a good, deserving and competent artist. Follow your bliss and passions and create the best possible reality with joy and excitement.
Keep your energy high through seeing the positive in everything and the opportunities you have and progress you are making.
You are a creator.
Probabilities are infinite and a miracle to behold.
Most of the content directly above is a close approximation of what is in the Manifesting Power Book published in September, 2020 (below).
FIRST EDITION: Released in September, 2020.
Material from book is previewed in these and other locations.
MANIFESTING BOOK DESCRIPTION PAGE: Read more…
WHO YOU REALLY ARE: Read more…
45-YEAR STUDY: Read more…
MAGIC GUIDEBOOK: Read more…
A MORE EFFECTIVE WAY TO SOLVE PROBLEMS: Read more…
THOUGHTS CREATE MATTER: Read more…
YOU SPEAK YOUR LIFE: Read more…
How badly do you want success and real understanding / wisdom?
Success is really just mind over matter — imagine the end result as if it were already obtained and change your beliefs, thoughts and emotions.
There is another way, however. If you understand that the past does not create the present and if you focus on the result you desire in life, your reality will change automatically without much or any consideration given to your beliefs.
The nonlinear worldview is the way of the future and implies a reeducation for the entire civilization in the 21st century.
Click below for more information.
The conscious mind directs unconscious activity that results in the actualization of our beliefs, thoughts and emotions.
Thoughts are energy which continues to exist. Thoughts combine with similar thoughts on inner levels. These turn into probable events which contain the impetus and pattern necessary to evolve into the complexity of matter.
Once sufficient intensity is achieved and certain requirements met, selected probable events manifest as ordinary events.
The balance of your thoughts, intentions, expectations, and those areas where you are focused or deeply emotionally involved will materialize as dominant areas of experience.
Take back you birthright
It may take determination and resolve to change your position, circumstances and personal experience, but negative thoughts and moods will hold you back.
It is necessary to take back control of your mind and life from the internal judge and victim. The voices that tell you what is possible or not possible that come from within you are like little personalities with their own opinions. These are the voices of beliefs you hold.
These beliefs that exist in your subconscious were often created when you were very young. You internalize the beliefs and values of your parents and the entire civilization.
Contemporary worldviews are based on myth. To be free to create what you want you must dispense with those particular myths that you internalized as a youth. Doing so will allow you to create everything you want in life effortlessly.
You are in control of your life. The conscious mind controls what enters and grows in the subconscious. You must gain awareness of what you are telling yourself is or is not true in your head. Then you must learn to project what you want in belief, thought, imagination, expectation, affirmation and emotion.
Some aspects of manifestation are automatic following laws of physics, and some aspects are directed. At a deep inner level you initiate, project and control what happens to you like a producer, transforming energy into objects and events.
To fully take advantage of the principles of conscious creation it is advisable to adopt a new baseline in the manner in which you relate to reality. To make the metaphysics work as it was meant to we need to  automatically think in terms of attracting probabilities in simultaneous time.
Before I learned to influence reality effectively with my thoughts,  I had to do battle with the beliefs I had inherited early in life. The inner judge (parasite) within me was sabotaging everything I set out to accomplish. Click below or get "The Solution..." to learn more.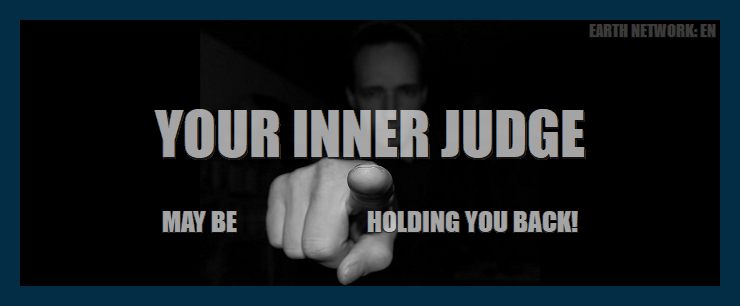 You must first be aware of a problem before you can solve it.
New science application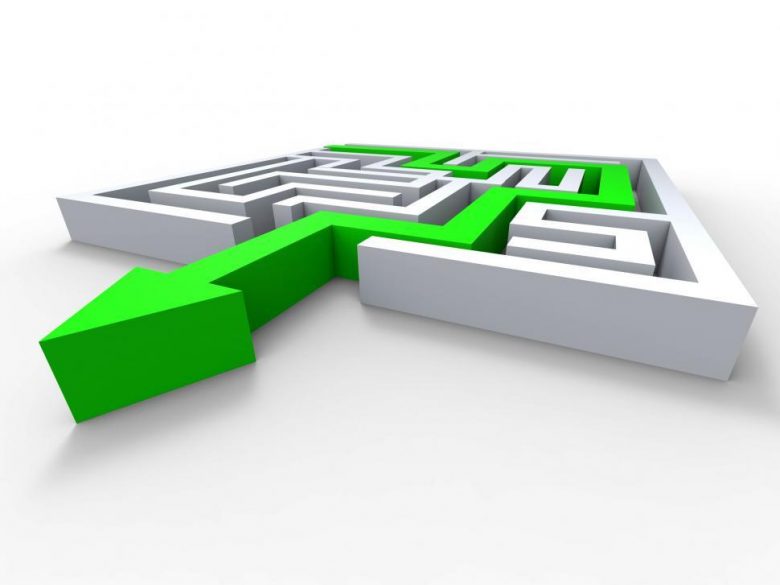 The journey of transformation (life is a journey, not a destination)
When you manifest something positive, such as a book that represents the truth and the answers you are seeking, maintain that book and whatever represents what you want in your life as best you can.  This creates an energy pathway for more of the same to come into your life. It also connects you with the author and all others who are connected to the object and/or information it represents.
This is the only way you can change the patterns in your life. If you want to materialize a better quality physical experience this is what you do. You bring what you want into your reality. I have done this and always have my favorite, most powerful books at arm's reach.
It was not necessarily easy to bring these books to you. Those who expose ignorance often pay a heavy price and many are shunned or attacked. This is true of people like Edgar Cayce, Nicola Tesla, David Bohm , Robert Jahn of Princeton and myself, William Eastwood.
I urge you to buy whatever books you can comfortably afford from your favorite metaphysical authors. There are many other benefits in doing so. A purchase is an affirmation of your manifesting power and prosperity, and it is a testament of your determination to improve yourself and your life.
Practically and symbolically, correctly made purchases are extremely important, not just to you but also to those who make these metaphysical books available to you.
As a heart pumps blood, the void created in each pulse draws in more blood, and this is how energy behaves. You must give or outflow energy to receive. In religion and spirituality this is behind the Golden Rule concept.
Your most valuable possession will always be yourself. If you do not invest in you, then you are saying that you are not important. Those who do not invest in improving themselves and their abilities, do not draw more (ability, quality, etc.) from the universe.
Learn to manifest quality and value in yourself. Learn the art and science of living a good life and manifesting what you want in life. Bring forth that which you seek.
---
AMEN websites are funded through book sales, which in turn help the movement by spreading awareness. Please! We need you to purchase a book so that we can continue to bring this uncommon and much needed free knowledge resource to the world!
---
A book (below) I created to explain and clarify these concepts, while introducing you to my philosophy at a low cost to you:
You may be surprised at the solution to most problems
Imagine if the most fun way to live your life was the most responsible and best way to solve your problems? That is what I have discovered and that is what I explain in the Key.
A VERY affordable book and excellent starting point for those who are new to these concepts.
"You Are a Beautiful Person, The First Key to Freedom."
An excellent gift that helps a person at about the price of a holiday card.
"You Are A Beautiful Person
At $3.99, this is your best option to test the principles in this website without spending a lot of money. I created the book for this reason, to help people that do not want or cannot spend a lot to get out of their difficult situations.
ePub (eBook)
Waste no time with this powerful guide. Get the single-most important key to liberate yourself from all limitations. Imagine a life in which you can do anything you want because you are no longer hindered in any way whatsoever.
The most important insight to put everything in life in perspective. The necessary key to freedom from restriction is revealed. Available in paperback also.
---
Link to Amazon: International 5 STAR Review:

Phoenix

Reviewed in the United Kingdom on March 9, 2020
Verified Purchase

I have read many reviews on many books which rave about the content. However, this is the book which sets it all out: scientifically describing how we create reality. Go on ,I dare you, pick it up and read it…you won't, no can't , be left in the same place when you have finished it. Essential information is contained within. You have been warned!!
---
You create your reality. When we make life difficult we miss the whole point.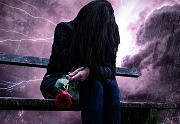 This is a very affordable book and great gift to help someone get out of a difficult life situation.
William Eastwood's best, with a simplicity that guarantees your success.
Acquire the knowledge necessary to create anything you want
Buy Direct for 30% Savings
Bulk rate discounts for groups, schools & universities.
---
All books are simple and easy to understand.
BOOKS ONLY PAGE (NO ADVERTISING)
Click above for HYPER-FAST-LOADING-PAGE button.
---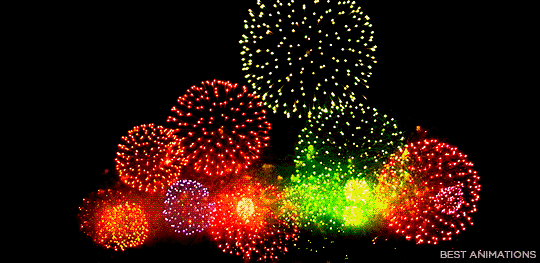 Primary article concludes here.
FOUR AMAZING SITES WITH ONE PHILOSOPHY
Click below for more complete list of articles.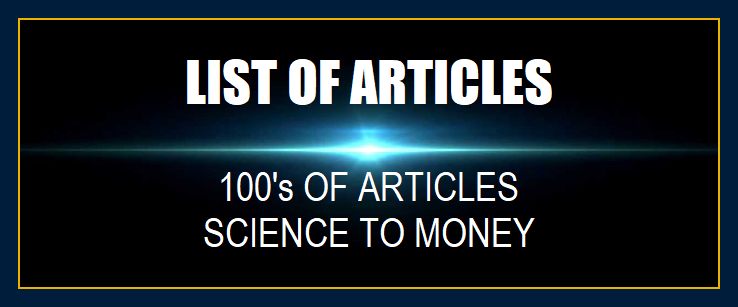 Click below to navigate to home page.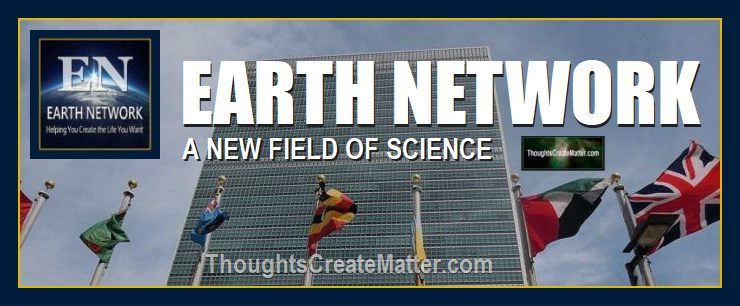 How to Get Out of a Negative Situation, Chaos or Disaster: Escape the Meritocracy
Copyright © 2020 By: William Eastwood
Thoughts Create Matter Links
---
Categories: How to get out of a negative situation and chaos or disaster, Escape the Meritocracy, Meaning of meritocracy, Help me out of the mess I created, How did i get into this mess?, How to get out of a negative situation & disaster, Our meritocracy of misplaced values causes chaos, Pros and cons of meritocracy, Problems with a meritocracy, Thoughts create matter. Mind creates reality, How to turn your life around. Click on our books and site to learn more.
How to Get Out of a Negative Situation, Chaos or Disaster: Escape the Meritocracy
Our values originate from the Middle East, and they are derogatory and incorrect. Freedom, joy and pleasure is good. Work is good, but too much work is not good. Struggle and suffering is unnatural. You can have whatever you want in life and you can live in joy if you are willing to embrace the hidden truths about reality and who you really are. You create your reality by what you think and feel.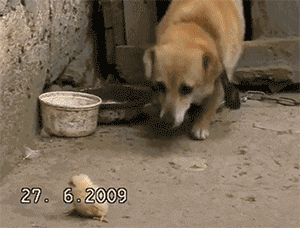 The concepts conveyed in this website are within these books.