---

Eastwood worked for a Yale University professor on a secret invention at a private research and development facility at age 13. "My study and 45 years of research shows that intensity, conditions and other factors determine when your thoughts become matter."
A public record of Eastwood's interview.
A MENU of 500+ FREE ARTICLES by Eastwood.
Holographic Reality: Events Are a Projection of Your Mind, Consciousness, Brain & Five Senses
---
Who is David Bohm, and what is holographic reality?
How does holographic reality work?
How are events a projection of your mind?
How are events a projection of consciousness and the five senses?
What is cognitive dissonance?
I will answer these questions now.
The Inner UN.
Who is David Bohm and what is holographic reality?
---

"Space is not empty. It is full." – David Bohm , the 20th century's most influential quantum physicist.  Bohm was Einstein's friend and colleague.
Bohm challenged scientific orthodoxy with his view that everything was connected through a deeper reality he termed the "Implicate Order." Bohm's undivided wholeness is a concept supported by recent discoveries in physics.
Holographic reality explains why people see what they want to see. Holographic reality tells us that events are a projection of your mind, consciousness, brain and five senses. Our beliefs, thoughts and emotions are projected into events. The science of David Bohm explains the division in America and what is happening in politics. It also offers solutions to world problems and gives the means for the individual to achieve goals. 
Bohm's holographic universe theory is contrary to classic physics and physicalism. Classic physics has been disproven, and physicalism is a myth. How can this be? you may ask.
Because events are a projection of your mind, consciousness, brain and five senses, you will see what you believe exists. This holds true for everyone, including scientists. The beliefs of scientists affect the conclusions of even the most highly controlled studies. The Rosenthal effect explains why scientists can prove their theories even if they are incorrect! This applies to all classical physics and entire worldviews. The placebo effect is another example of this principle working in the world.
The implications of Bohm's science are starting. If you are not familiar with the science, you may want to click below. Otherwise, keep reading.
Click above to learn more
"'Holographic reality' means that events are a projection of your mind, consciousness, brain and five senses. This means that you are the one that controls the projection."
— William Eastwood.
Holographic reality and cognitive dissonance
---
I would be embarrassed to be tricked by my own thoughts, yet that is where skeptics are at if David Bohm is correct, and David Bohm is perhaps the most celebrated physicist in the world. If holographic reality theory is correct, the population of earth is trapped in a self-formed paradox and is thus forced to live in an illusion that prevents success and blinds us to the facts.
Holographic reality explains why there are so many different scientific theories, disagreements and conflicts in the world. Each person is projecting a holographic reality that mimics their own beliefs. In short, life mirrors our assumptions.
EINSTEIN, BOHM & THE HOLOGRAPHIC UNIVERSE
---
According to Albert Einstein's colleague David Bohm, the mind projects the events we then perceive. Had Albert Einstein been successful defending Bohm in 1949, "the holographic theory of consciousness" may have replaced physicalism as our world's accepted science. (Documentation Princeton University.)
The inevitable paradigm-shift in mainstream science has begun.
The holographic theory of consciousness
---
The holographic theory of consciousness is largely based on the science of David Bohm. While the scientific method is reductionist and dissects to understand, Bohm's science is holistic, thus allowing Bohm's Internal Science to understand consciousness and External Science to fail to understand.
The holographic theory of consciousness says that the information in the whole is contained in each of its parts.
Electromagnetic waves have an infinite information storage capacity. When waves interact it is called interference and the original information from each wave in an interference pattern survives and can be extracted from each wave and read regardless.
Based on this view, the brain is understood to be a transmitter and receiver of information. The brain is a bioelectrical organism. The brain draws from the electromagnetic interference patterns that exist around us at all times. The brain thus draws from all information and adds new information to the whole.
Information is not stored in the brain, it is stored in the electromagnetic fields around us. Your thoughts, emotions and memories are not dependent on the existence of the brain. You exist as an individualized portion of the entire universe of information or what Bohm called the holomovement.
Your consciousness is a portion of the total electromagnetic field of the entire multidimensional universe.
Scattered thoughts display incoherence, meaning they go off in all directions from their point of origin, whereas focused thoughts are coherent like laser light. Focusing beliefs, thoughts and emotions is thus the key to personal power and the ability to both pick up information intuitively and manifest goals physically.
The brain, Bohm says, "may act like an antenna" to pick up information from the entire field of information of the universe.
Bohm says that if the mind is preoccupied with outer levels of reality, it is less able to pick up subtle information from the electromagnetic field. To pick up information from any source requires tuning to the frequency of the information sought.
The heart and body must be in coherence with the information of the subtle energies sought in order to experience profound intuition and identification.
To increase your bioelectrical sensitivity requires focusing and tuning the mind.
Bohm indicates that the "explicate order" (physical reality) is a projection from the "implicate order" (an inner reality of information) which underlies everything. Information guides the process by which matter is organized as the forms we then perceive. The collapsing wave function enters in, thus introducing the role human consciousness plays in the formation of the universe. Without an observer there is "only" electromagnetic energy containing information (consciousness).
Internal Science and International Philosophy adds its own unique perspective in a way that makes sense of Bohm's holographic universe.
"Inner nonphysical probable events are selected according to our beliefs, thoughts and emotions and thereby projected and experienced as being physical by our five senses. My books and articles explain how you control the process."
— William Eastwood
I offer the practical, easy to understand International Philosophy application of these scientific principles.
Read more... (NEW SCIENCE: The holographic theory of consciousness.)
Read more... (THE SECRET: The power of consciousness philosophy.)
Read more... (A NEW DISCOVERY: Historical changes in science.)
Read more... (EASTWOOD: Internal Science and International Philosophy).
What is cognitive dissonance?
---
Cognitive dissonance is the discomfort we feel when we are exposed to something new that contradicts our beliefs. Holographic reality contradicts just about everything we learned about reality and so it can cause discomfort.
However, holographic theory implies that you created your personal experiences in life, which gives you control over events.
Example: When you wonder what the outcome of an important event is going to be, and seek the answer, your thinking is not based on holographic universe theory. You decide what the outcome will be in any situation because events are a projection of what you believe.
According to Internal Science, and International Philosophy based on holographic universe theory, everything positive in your life you created. By realizing this you can apply the correct principles to create even better events than your best memories going forward. If you think in terms of the law of attraction, anything is possible.
"A major physics discovery in January 2023 advances Internal Science and David Bohm's holographic universe theory."
— William Eastwood
January 2023 report: A significant new discovery in physics
---
Reported in January 2023, A team of physicists at Brookhaven National Laboratory (BNL) have used light that existed at the beginning of the universe to smash gold ions, and in doing so have discovered dissimilar particles undergoing quantum entanglement.
Imagine an alien civilization a trillion years in the future on the opposite side of the universe from an ancient planet that existed prior to the formation of the earth. According to the study's finding, instantaneous exchange of information is possible between these two points in time and space.
How is this possible?
The answer is startling!
A new Earth-Network.org article.
The past cannot restrict you
---
The mind projects the illusion of past and future events in the present moment. Albert Einstein believed that the past, present, and future all exist simultaneously. This is no longer just theory, however, because Internal Science and International Philosophy explain what you need to know to apply this knowledge to be free of taken-for-granted limitations. You can learn the practical ways to manifest what you want free of contingencies and limitations. The past cannot restrict you if you apply nonlinear thinking.
Understanding what you can on an intellectual level can help reinforce the belief that your affirmations and manifesting will work (because they are based on hard science).
The past, unfortunate circumstance, disasters, people, institutions or mysterious forces cannot restrict you
---
Learn why and how to control everything.
You can begin now to start changing the past, future and present of your life.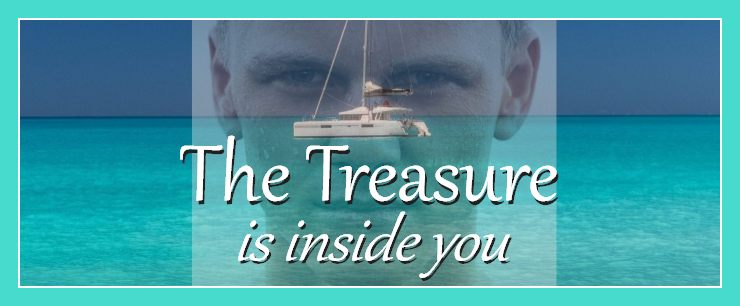 45+ years of research and application
---
"The daily affirmation page teaches you how to create the events you want with your thoughts. If you read the affirmations on the affirmation page first thing when you wake up, you will change what happens on that day. If you continue every morning you will change your whole life. But if you don't go to this page, don't follow your intuition, or don't apply the principles, nothing will happen."
45

years of research goes into every publication
EASTWOOD
Events are a projection of your mind and five senses
Eastwood takes power away from those who hold it over others and invests the common man with power and control over his destiny. Get it now and your life will change forever!
"Your environment is a projection of the mind that you control. You can create anything you want in life."
— William Eastwood.
Why is Eastwood someone we should listen to?
---
"I knew that the Universe was a projection of the mind at age 12 and that External Science was misleading us all. I was upset by the flawed nature and negativity of external science, and so I created Internal Science, a more accurate paradigm of reality.
"Infinite wisdom is within your own consciousness and is trying to get your attention. Don't let your education interfere with your learning."
— William Eastwood.
"Science belongs to everyone, and so rather than use the complex terminology of the scientific elite, I aligned with every man, woman and child to make the truth accessible and helpful to everyone. The world is in a dangerous trance, and "The Holographic Universe — Journey Out of the Illusion," breaks that trance and reveals the greatest news story ever, that should have happened but didn't.
"At 12, I left the academic community in order to be intelligent. I left the allure of acclaim to be my authentic self — a humanitarian assisting everyone everywhere with World Help."
The news of the century and your way out of the illusion
---
What is the main problem, that if solved, would make your life and the world right?
---
The problems you are dealing with in your life, the injustices, as well as world problems such as Vladimir Putin's war in Ukraine, climate change, the rising cost of living, bullying, the difficulty in achieving your goals and dreams, would all be solvable if the science of Albert Einstein's colleague, physicist David Bohm was understood and accepted.
SCIENTIFIC AMERICAN ON TRENDS IN SCIENCE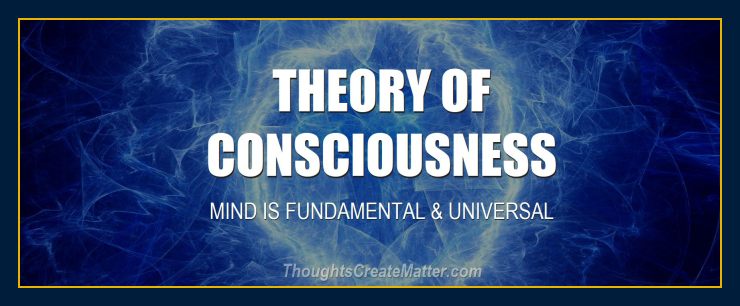 Cognitive dissonance according to Wikipedia:
Coping with the nuances of contradictory ideas or experiences is mentally stressful. It requires energy and effort to sit with those seemingly opposite things that all seem true. …some people would inevitably resolve dissonance by blindly believing whatever they wanted to believe.
---
Since reality is a holographic projection of our beliefs, it is often easy to believe what we project.  The everyday events we experience personally — what we see — perfectly reflects what we believe.
This makes convincing people of something this profound and illusive as holographic reality especially difficult. We must be able to suspend all that we were taught or consider that everything we learned in school could be wrong. If we are not open minded and cannot do this, it is because of cognitive dissonance.
FIVE NOBEL PRIZE WINNER'S FINDINGS
Click below to learn more about the multidimensional self you are.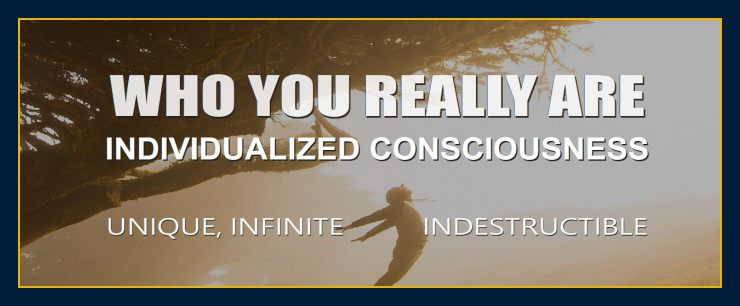 .
"'Holographic reality' means that events are a projection of your mind, consciousness, brain and five senses. This means that you are the one that controls the projection."
— William Eastwood.
.
How does holographic reality work?
---
Holographic reality works in the same way that an old-fashion movie projector projects an image on a screen, through the mechanisms of the physical brain, the five senses project our environment.
I recommend everyone read this article (below).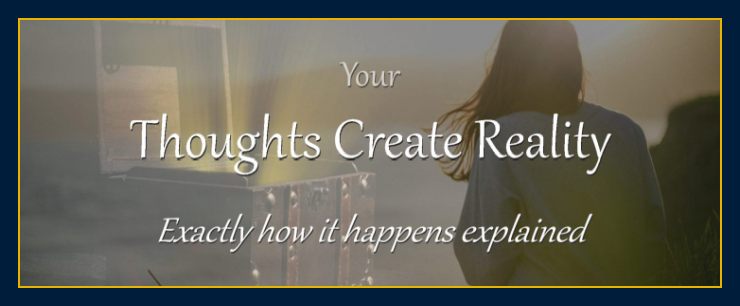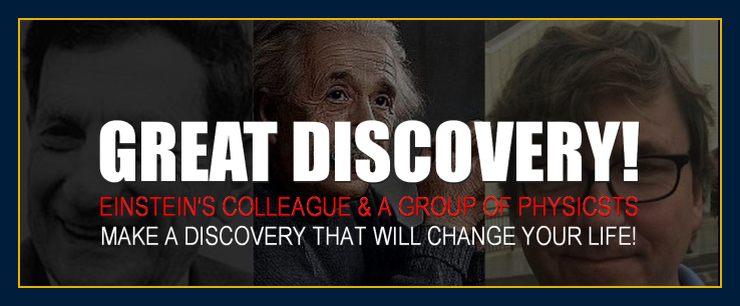 How are events a projection of consciousness and the five senses?
---
The nature of the projection is highly complex. A nonphysical projection system exists first and materializes the brain, the five senses and our physical environment which are being projected.
Another way of saying this is that everything that exists physically, exists first on an inner level. The inner process creates the outer process. On an inner level consciousness creates matter. The inner process of creating matter materializes as our ability to project the appearance of matter via our brain and five senses.
You may want to read the previous sentence again.
What we experience as our physical environment is after the fact. This applies to the entire process or projection capability of the physical brain and the many complex, yet smooth functions that make projection possible. The flawless projection process is a reflection of a smooth inner process inherent in consciousness itself.
Your inner intelligence materializes the brain and five senses to allow you to sense physical reality. There is no matter, only energy. We only think that objects are solid because of our sense of touch and because our hand cannot pass through the energy of which nonsolid objects are composed. What we think of as being a solid object, for example, is in actuality only a swarm of virtual nonphysical particles that form the seemingly solid object according to individual and collective belief as to the existence of that object. Our belief that the object is solid makes it impenetrable to our hand.
Scientists observe particles forming from an unknown source in the Zero Point Field.
Yes, your thoughts can and do create physical things, matter and events. Physical things and events are an electromagnetic holographic projection of your thoughts.
All the positive events and good things in your life you created. You can learn to create more of what you want and less of what you do not want by applying the principles in my philosophy developed over a 45-year period.
The world is in a dangerous trance
---
We are helping the people of the world escape the hell they are in.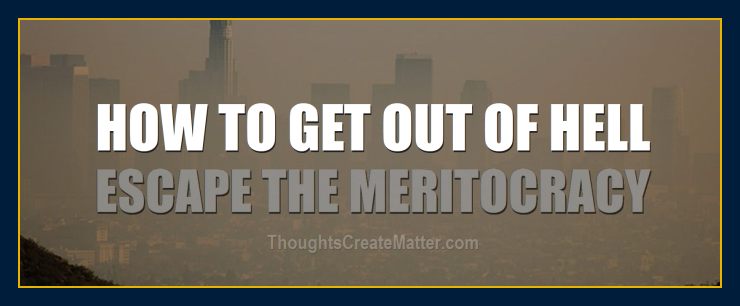 The world is in a dangerous trance, under an unnecessary damaging collective hypnosis.
---
Most people don't know how reality works.
The inability of a person to accept something that is opposed to their worldview is called cognitive dissonance, and this is the reason for the division and problems we are facing in the world today.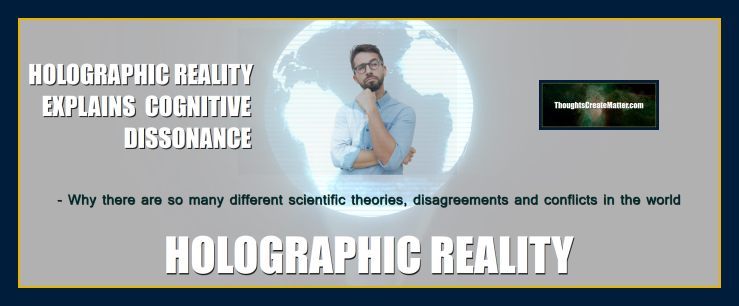 But when we do become aware of the facts, everything changes.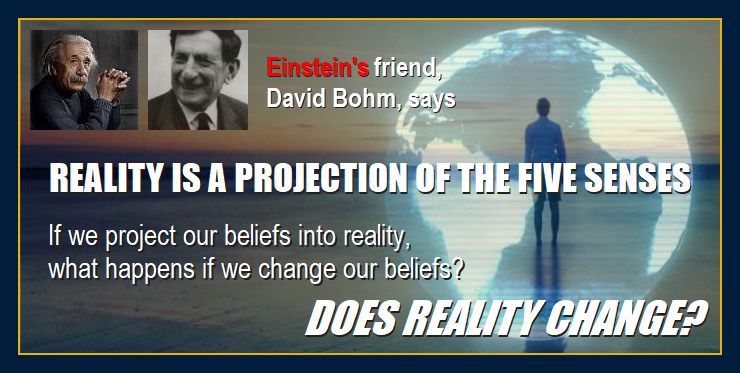 What is Internal Science and how can it help me?
---
Internal Science by  William Eastwood, is a more accurate and complete paradigm of reality. Working for a Yale University professor at age 13 and studying holographic reality to help people achieve their goals and solve world problems for over 45 years, Eastwood is now the author of over 20 books and 100's of free articles based on Internal Science.
Albert Einstein's friend and colleague, physicist David Bohm, introduced the science and Eastwood translates it into simple terms to show us how we can create whatever we want in life.
THE 21ST CENTURY'S MOST INFLUENTIAL THEORETICAL PHYSICIST, DAVID BOHM
Reality is a projection—Internal Science—the right science
---

Physicist David Bohm, — who Albert Einstein called "a kindred spirit," and whose Ph.D. thesis — being top secret and classified — was awarded at the University of California at Berkeley by none other than Robert Oppenheimer — tells us that our physical reality is a holographic projection of the brain and five senses.
How you are creating a three-dimensional movie—your life
---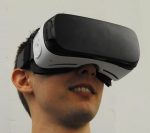 Imagine that in your living room you put on a holographic headset. At the click of a switch, you seem to no longer be in your living room.
Your senses are now telling you that you are actually on a tropical beach. As you reach down to touch the imaginary sand, sensor pads in gloves you are wearing give the sensation of pressure on your fingers.
This is an analogy to explain the purpose of your body and brain. Your body and brain are like a holographic headset that allows you to perceive a 3D movie you call your life.
You are not moving through time and space from birth to death―THAT IS THE PROJECTION YOU ARE CREATING.
Read more... (What is Internal Science and how can it help me?)
The fact that science tries to be objective means that most scientists will resist the notion that physical reality is not primary. Science as we know it is built upon the assumption that the physical world is the real world. Our physically oriented senses confirm the obvious—the physical world is the real world, it is reality. But could our senses be creating that world? According to internal science, that is the case.
Physical reality is an ongoing projection.
Internal science is the science that recognizes that reality is infinitely more than external science can even detect with physical instruments. That means that only the most minuscule portion of overall reality is even recognized as existing. Reality is multidimensional and so are you. External science is prejudice in favor of the physical and so most scientists will experience cognitive dissonance when confronted with the idea that consciousness may be the fundamental substance that forms reality. However, most scientists admit that consciousness cannot be explained.
There is a huge debate going on in science about consciousness, how it may be created and its role in the universe. No one even seems to know what it is. Orthodox science cannot explain it or what it is.
I have watched such debates with some sense of humor because I already know the answer to those questions and have since I was 12 years old.
Since I was 12, I have independently investigated the internal science paradigm. Most of my research was geared toward practical application. I studied how manipulation of consciousness manipulated matter, something most scientists would not do because they don't believe it is possible in the first place. I also studied inner reality using my consciousness as the instrument of investigation and navigation.
International Philosophy is the application of internal science.
"Our civilization must be based on a single scientific paradigm everyone can agree on in order to heal division and function properly.
"But it has to be the right science."
— William Eastwood.
"Our traditional beliefs about human nature are creating a downward spiral of thinking and behavior. However, as more and more people realize what is happening and abandon those beliefs, they begin climbing. Everything then changes in their lives."
"'Holographic reality' means that events are a projection of your mind, consciousness, brain and five senses. This means that you are the one that controls the projection."
— William Eastwood.
Scroll down or use the table of contents to continue reading the article.
EASTWOOD
The only ads on these sites are for my own books and articles.
I do not take or share your information or email address.
I do not send you any information.
There are no cookies.
No scams
— William Eastwood.
500+

FREE ARTICLES
Safe sites you can read at your own leisure.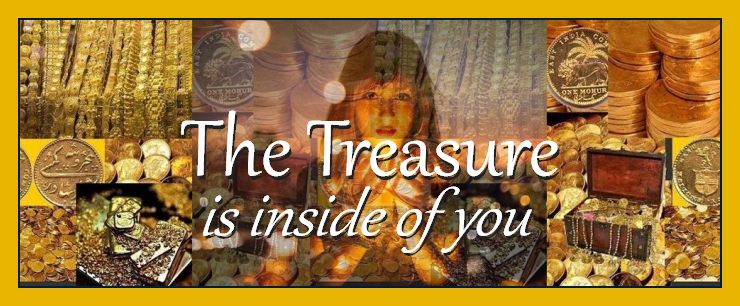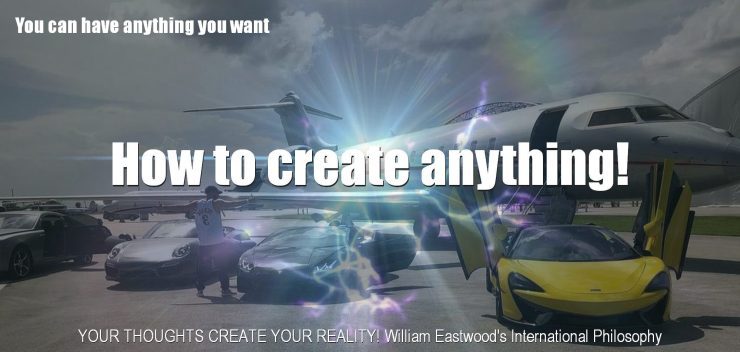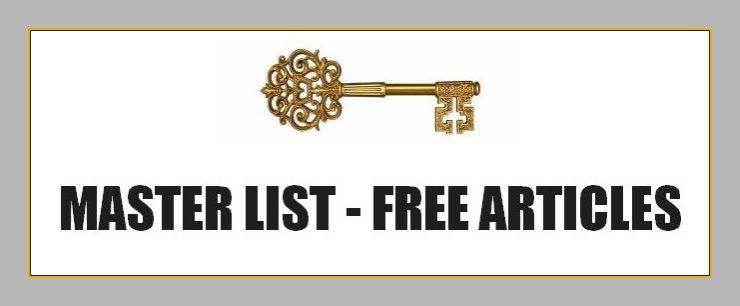 Suppose they try to explain reality in another way.
If you say everything comes from the big bang, the big bang is no different than a wizard's "poof," because it is basically just a magical appearance of something from nothing. The objective science Bohm challenged cannot explain why we exist or how we came to be. Internal Science, however, can.
The creative power and altruism within you
---
"When I was very young, I discovered a fantastic way of thinking about reality that can solve world problems and help people achieve their dreams. And so now I am an author of books designed to help people use that wisdom to achieve anything they want.
"Einstein operated within the Internal Science paradigm before it was even recognized. Carefully consider his words below if you want to understand what Internal Science is and is not."
— William Eastwood.
"The only thing that interferes with my learning is my education.
"I didn't arrive at my understanding of the fundamental laws of the universe through my rational mind.
"The man of science is a poor philosopher.
"I never made one of my discoveries through the process of rational thinking.
"I believe in intuitions and inspirations…I sometimes FEEL that I am right. I do not KNOW that I am.
"The only real valuable thing is intuition."
― Albert Einstein.
You are NOT meant to suffer!
---
Your reality is not the dark and gloomy picture that is taught in the classroom and depicted on the news. There is no reason whatsoever to suffer in life. You do not have to work at a job you do not like in a grueling 9 to 5 life of pain and suffering followed by death and extermination of your existence. It isn't that way at all!
This way of thinking is a symptom of a flawed model rather than flawed people.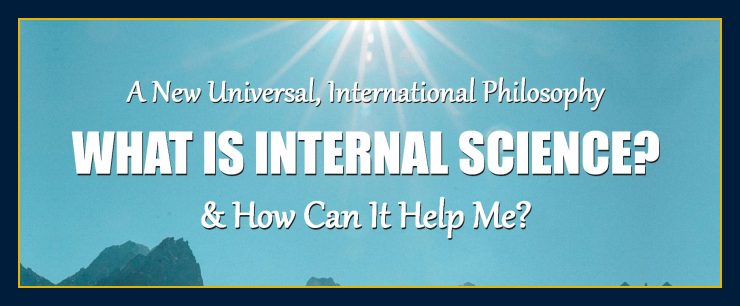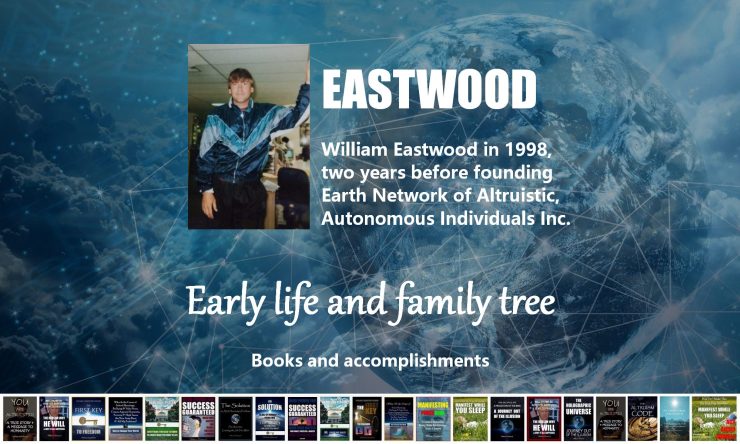 "Holographic reality means that events are a projection of your mind, consciousness, brain and five senses. This means that you are the one that controls the projection."
— William Eastwood.
Say thanks
---
Say thanks with a book order so that I can continue to bring this information to you.

"If you do good things, good things will happen to you."
(Like finding a treasure at the exact moment he made that statement at age seven.)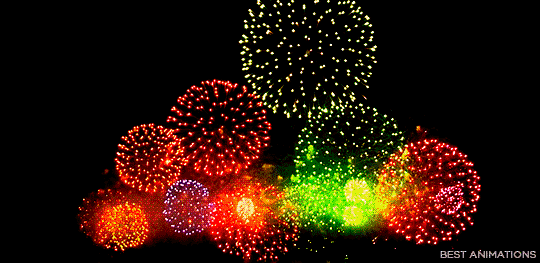 Holographic Reality: Events Are a Projection of Your Mind, Consciousness, Brain & Five Senses
---
© Copyright 2020, 2021, 2022, 2023, By: William Eastwood
Primary article concludes here.
---
Categories: Holographic reality, Events are a projection of your mind, Consciousness projects physical reality, The brain projects reality & events through the five senses, David Bohm Holomovement, William Eastwood & David Bohm holographic universe, Solutions & methods based on holographic universe, Consciousness creates matter & reality, Your mind projects events, You create your reality quantum physics. Learn why here on our site and in EN books
Holographic Reality: Events Are a Projection of Your Mind, Consciousness, Brain and Five Senses
The world is not paying enough attention to the science and even less to the implications of that science. There are methods to solve problems and achieve goals based on this new science people are not taking advantage of.
I can highlight what needs to be done, and what we all need to learn.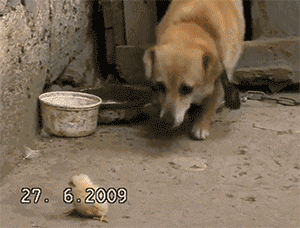 The concepts conveyed in this website are within these books.