---

Your Beliefs Create Your Reality:

Believe in a Friendly Universe & Good People
---
Success begins with the realization that our beliefs, thoughts and emotions create our reality. Add to that positive beliefs and confidence and success is yours. Einstein's statement validates this interesting truth about reality, as does holographic universe theory by Einstein's colleague, David Bohm.
Einstein said
there is one decision we make every day that determines whether or not we will succeed in life.
DO SCIENTISTS SAY THOUGHTS CREATE MATTER?
Many top physicists do know that thoughts create matter
It is the rest of science, media and the world who do not want to listen to what they are saying.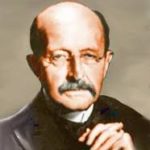 Max Planck,
Nobel Prize
Winning
 father of quantum mechanics says,
"I regard matter as a derivative from consciousness."
— The Observer,
1931.

Max Tegmark (Click button for MIT paper)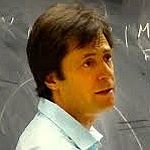 Max Tegmark of MIT, says that consciousness is a state of matter.
Consciousness is a State of Matter: MIT
The evidence that consciousness creates matter
is right in front of us
An explanation of how consciousness creates matter is inherent in wave-particle duality. The concept of an alive universe, a universe entirely composed of consciousness, is supported by the greatest scientific discovery of all time.

In his 1924 Ph.D. thesis and groundbreaking contributions to quantum theory, Nobel Prize winner, Louis de Broglie postulated the wave nature of electrons and suggested that all matter has