---

THOUGHTS CREATE MATTER: EARTH NETWORK: Learn How Your Thoughts Create Matter & Reality
Your Beliefs Create Your Reality:

Believe in a Friendly Universe & Good People
What You Believe Manifests as Your Reality
Choose beliefs carefully
Be careful what you choose to believe, because whatever you believe, it will become your reality. Be careful what you ask for because you will get it!
We live in a freindly universe
Success begins with the realization that our beliefs, thoughts and emotions create our reality. Einstein's statement validates that fact.
Einstein said
there is one decision we make every day that determines whether or not we live a happy life.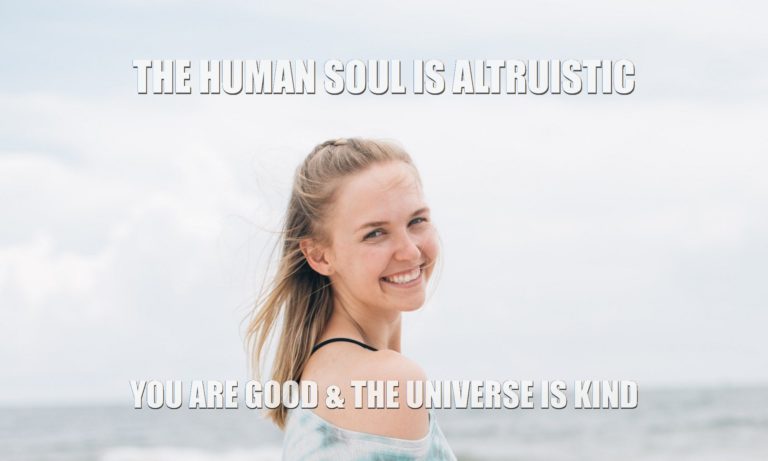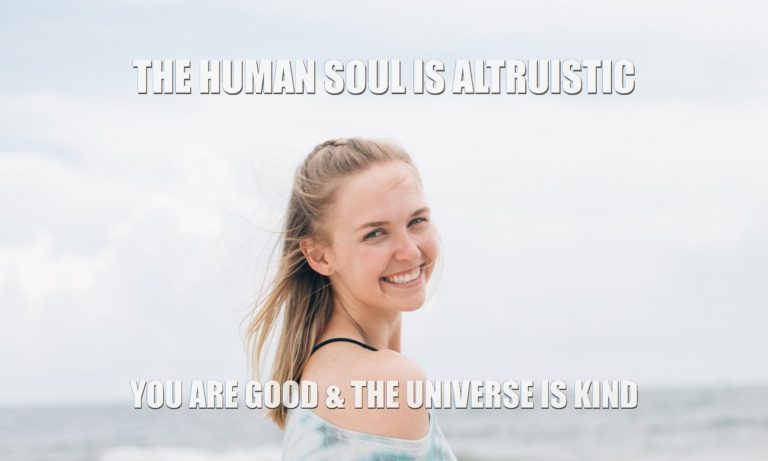 45 year study.
Hundreds of articles
C = Ef: THOUGHTS CREATE MATTER - FAST TRACK TO  SUCCESS
Your Fast Track to Success  link (C = Ef) above loads in milliseconds
Click Image for EN founder's video
Click above
A friendly universe & good people
"The most important decision we make, is whether we believe we live in a friendly or a hostile universe."
― Albert Einstein
Click above
Believing the universe is friendly rather than hostile, Einstein said, is a barometer of success. This is because when we see danger, hostility and victimization everywhere we create it.
We take on a victim role and victim consciousness and we blame others for our problems.
There are some people who go their whole lives holding this core belief, and they might not even be aware of it. They live as though they are victims to their circumstances. The world, to them, desperately wants to hurt them.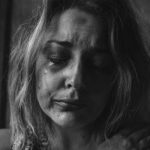 When we believe the universe is unsafe and people are basically bad, the universe is random and thus often belligerent. It's unsympathetic. It's cruel. And we are mere victims to it.
We react by fighting for what is good, believing all good things will be taken from us. We feel unsafe and we set up defenses to protect ourselves from ourselves and others.
The True Cause of All Degrading & Violence
When you can't trust yourself and the world around you that world will seem to take everything you want away from you. Metaphysically, you manifest that as your reality. You live in a climate of fear and distrust of other people.
Trying to get ahead is always a struggle because your core belief pushes everything that could potentially help you out of arm's reach.
Invisible Barriers to Your Success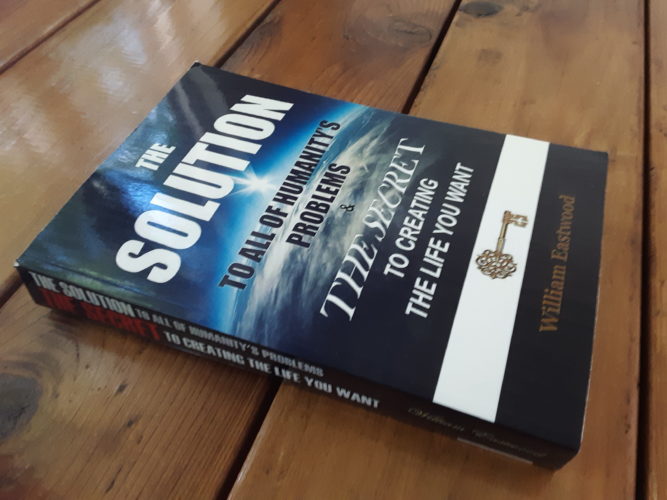 Click above
The truth is you create your life, human nature is good & you are not a victim
"Victims, treatment providers, lawmakers and everyone else will benefit greatly by recognizing why Einstein's statement reveals that the only effective way to change ourselves, others or our reality is through changing our beliefs about life and human nature.
When you understand that your beliefs, thoughts and emotions manifest as your personal reality,  there is great incentive to change any lingering belief that you are a victim or are a member of an untrustworthy species.
There is one thing you control no matter how difficult your life is. Even if you seem to be a victim of a crime, or are in prison for something you did not do, you control your reactions to what happens to you. How you react to events determines what you create next. Because you control your thoughts and your thoughts determine what you will experience, you cannot be a victim, rather you are in control of everything that happens to you.
Regardless of ill health, tragedy, imprisonment or abuse, you control your thinking. No person and no force can stop your thoughts from manifesting any more than a person could turn off gravity.
Since you control your thoughts and your thoughts create your reality you thus have complete control over all elements of your life. Once you realize the power you have you begin to soften. You realize that it is not wise to believe that you are a victim in a hostile universe.
You no longer have a reason to fret over what people do because you do not see people as an obstacles to your success. You realize that your beliefs create your reality and that other people cannot control what you believe. Since others cannot hinder you, they are not seen as being a threat and there is no urge to attack them.
Rick Wilson: Everything Trump Touches Dies.
After you take back your power you realize that seeing the universe as it really is, has significant value. Seeing the universe as being a friendly and helpful place evokes that response from the universe and other people.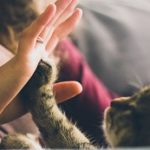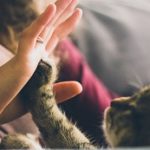 Rather than attacking everyone and creating enemies you begin to appreciate others as if they are family, and this evokes an entirely different response. People all line up to help you. Aid and promotions come over those bridges you build. You realize that people have good hearts and are always looking for a good cause.
Philanthropy is growing rapidly worldwide because people have a need to help others.
When you own your power over all situations, you will be able to prosper and find happiness in life. Suddenly you realize that everything is there to help you achieve your goals. People and the universe lean in your direction.
---
Thoughts Create Our Reality.
Words Are powerful.
Solution to World Problems.
Negative Beliefs Manifest
Social Negativity.
Political Problems.
Human Nature & Universe Are Good
Click above
The idea that you create your reality is supported by quantum physics
There are currently two scientific views of reality which conflict. The traditional scientific view suggests the universe is like a giant accidentally created, unemotional and unthinking machine. The second is that the universe is one unbroken field of intelligent energy.
The latter is the view that is known to be accurate because it comes from Nobel Prize winning physicists. But the fifteenth-century view is the one we all believe because it is what we were taught.
New Institution Can Heal Society
We still believe the fifteenth-century scientists who said we live in a world of physical disconnected objects because our thinking, emotions, lives and civilization come from internalizing that view. The way we relate to life and address problems like crime, and the methods we use to achieve goals are based on the older science. We have great difficulty thinking it to be inaccurate because it holds far more emotional weight. It is what everyone still believes, including most experts and unenlightened scientists.
It is this older view that leads us to believe human nature is untrustworthy (sinful or flawed) and that we are victims of a cold and uncaring universe. The people who hold these beliefs become fearful, and this is what is happening in America.
You Are a Very Beautiful Person
The collective result of the Collective Dream of the World (CDW)—people with problems like these—is enormous. When the people within a society internalize the CDW, it materializes inferior behavior, ill health and every conceivable kind of problem. We need to internalize more accurate, positive and constructive beliefs.
Core philosophical conceptions inherent in the CDW paint a picture of humans as untrustworthy, selfish and aggressive. Once internalized during domestication, such beliefs distort our true nature and program us to behave accordingly.
These beliefs—accepted theories defining human nature—come first. They play a primary role in the creation of the evidence that psychologists then use to validate those same beliefs.
In other words, the manifestation of mainstream beliefs is taken as evidence that those beliefs are correct.
.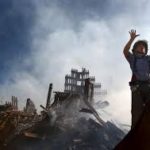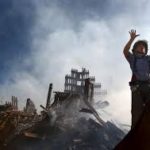 Such circular reasoning is ludicrous. Only due to a person's lack of understanding how beliefs screen perception and manifest can they be blinded by the manifestation of those beliefs. People who do not understand how beliefs narrow perception to that which confirms those beliefs, and how beliefs manifest, can easily be fooled by what they see.
To begin to understand how beliefs affect perception and generate behavior, look at the placebo effect, the effect of hypnosis, self-fulfilling prophecy and the Rosenthal Effect.

Click above
Hypnosis, placebo and self-fulfilling prophecy
Hypnosis, in a sense, is a placebo. Hypnosis shows us how beliefs regulate perception and experience. When a person cannot correct a habit like smoking through conventional means such as medication or will-power, as a last resort some will go to a hypnotist.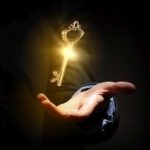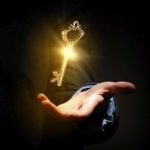 Hypnosis is the process of introducing beliefs into the mind of the subject. The introduced belief then changes perception and behavior to instill and create the desired result.
If one person, by believing he is a nonsmoker can reverse a strong addiction to become a nonsmoker, imagine how powerful mass hypnosis is upon humanity. Imagine millions of people all hypnotized by the same unfortunate beliefs and how powerful the result can be.
Through our collective beliefs we manifest victimization, crime and disease, and then we are overwhelmed by these unwanted experiences. The added attention then given to the manifest problem pumps more energy into the power-back of the problem which in turn expands it even more, redoubling the disasters we are fighting with every misinformed generation.


New Institution Can Heal Society
Consciousness Creates Matter Proof & Facts
THE FORCE: Trust & Faith in Your Nature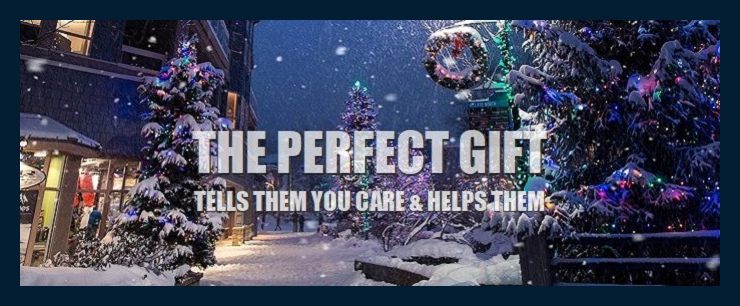 Click above

45 year study. Hundreds of articles
OUR CIVILIZATION IS BUILDING ON NEGATIVE & INACCURATE INTERPRETATIONS OF HUMAN NATURE
Click above
Since the introduction of mythologies in Ancient Egypt, Greece and Rome, our civilization has been building on belief in sin, negativity, violence, and guilt and punishment. The source of evil and suffering has been growing unchecked for thousands of years because it is not recognized.
The True Cause of Political Problems
I Can Solve All World Problems
The True Cause of School Shootings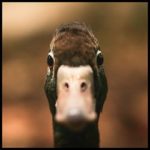 Because we do not see the actual causal agent of everything wrong in civilization we go after the wrong thing. As we point the finger at some marginal group we choose to demonize, and call them evil it is our belief that human nature is evil that is the true cause of our perception of seeming evil, as well as the manifestation of seeming evil.
Even if we correctly identify something unwanted such as disease or violent crime, our way of dealing with it is to attack the result rather than the cause. We hack out the cancerous cells or throw the accused in prison and shout that he is evil, and while we react that way, we create more cancer and more crime by the manifestation of our destructive thinking. We are attacking results not causes, and in doing so we are festering and prodding the problem.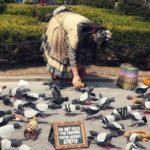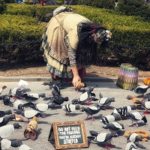 Individually and collectively, negative and inaccurate interpretations of human nature—false and damaging worldviews that define each person as being less than the unlimited and magnificent spiritual being that they are—become a self-fulfilling prophecy. These negative interpretations or assumptions blind us to our true selves and true nature.
For as long as we hold these worldviews and teach them to our children, we experience them as a pseudo-reality. I say pseudo-reality because while we experience the physical manifestation of our beliefs about human behavior in our societies and criminal courts, that reality is artificial in that it is conjured as a reflection of inaccurate beliefs.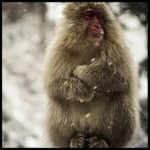 The picture created does not accurately reflect our true nature. It reflects merely a false belief system.
We are spirits primarily and we are altruistic and cooperative primarily.
.
The more we are domesticated to the CDW the more we tend to see evil or unworthiness in human nature. This negative perception of people drives most other problems since we feel justified in degrading, harming or prosecuting others whom we see as being bad or deserving it.
Children, couch cynics and politicians alike learn to gain ground by attacking others, thereby spreading poison and spells instead of gaining ground by improving themselves or building others up.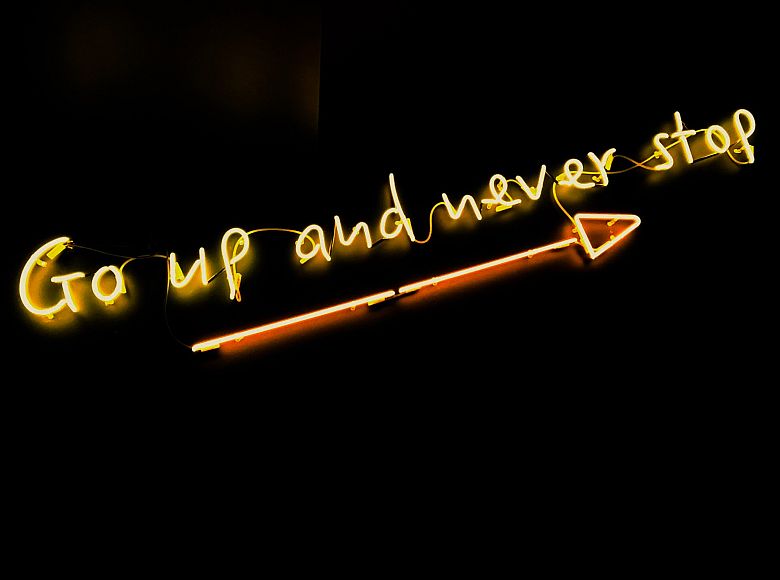 Click above
An example of self-fulfilling definitions
Humanity is stacking more negative theories regarding our human nature on top of already extremely negative ancient views of human nature. Reading our human nature inaccurately for thousands of years perpetuates the nightmare.
Take ancient religious dogma and add Darwin's theories on top and the result is World War One and Two, and people like Hitler justifying outrageous cruelty because of the low definition of human nature.
In a false justification of genocide, Hitler believed he was practicing Survival of the Fittest and was serving Natural Selection, which to him meant might is right. He was proving his superiority according the scientific paradigm by being the better killer!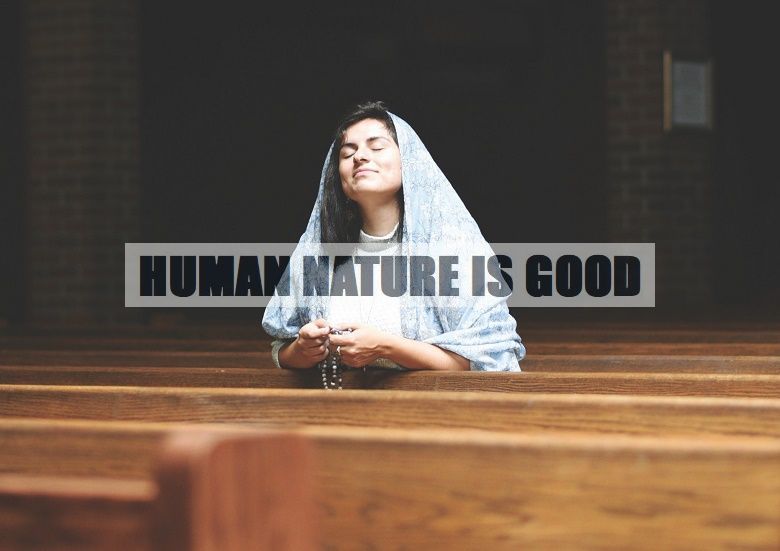 Click above
Our true good nature
Evidence of man's goodness is everywhere in the past and present. We just do not look for evidence of what we do not believe exists, or if it is right in front of our eyes, we cannot see it because our beliefs blind us. If five billion-people lived in peace today, the news or history would not acknowledge or record it. If one person in the world experienced a vicious and cruel death in the hands of another, that event is what we would focus on, sanctify on TV news and immortalize in history.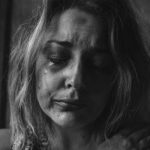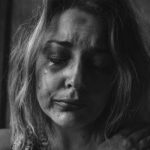 We internalize the pestilence and then the parasite says, "that is just human nature." All the stories of man's evil nature are the problem because the preservers of those failings are infecting humanity with a virus of belief and negative fixation.
The pestilence in the CDW is disseminated to all, distorts perception and replicates a million times over as new versions are manifest in individual lives.
If we were to look for the goodness in man, we would be more likely to find it. Once we begin to see and focus on it, we begin to believe in it and hence bring it out.
This is what Einstein meant in his quote.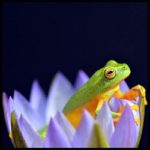 What we believe exists and fixate on manifests, and once we realize that we do not want to look at anything but the positive. We start identifying with love, power and creativity, and internalize it. That then becomes our life.
The truth is, we are born with the desire to do good, help and please others, give and receive, and love each other.
Much of the evil we see in the world is not because we are bad people, but because we believe we are, and because we focus on it.
Click above
Self-fulfilling prophecy
Self-fulfilling prophecy of belief is illustrated in Robert Rosenthal's study of the effect of teacher's beliefs on their students. A series of experiments measuring the effect of different teachers on classes of children revealed that students performed much better when their teacher believed in them. A teacher with lofty expectations for her students resulted in higher student test scores. Teachers with low expectations resulted in lower student test scores.
The Rosenthal Effect shows that it may be easier than we think for scientists to prove any theory or belief, even opposing ones.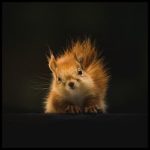 More importantly, the Rosenthal Effect serves as empirical evidence that our beliefs form our reality. It is not taken as such, however, because the field of psychology would discredit and scorn Rosenthal if he put it in those terms, or interpreted his findings in that way.
The power of suggestion and post-hypnotic effect is accepted by mainstream psychology, yet interpreting the effect as thought materializing is completely inadmissible and scandalous in orthodox psychology.
The idea that mind can affect matter is scientific profanity to mid-level and low-level scientists and institutions scripted in the Newtonian Clockwork Universe mainstream view of reality.
We grow into the likeness of who and what we believe we are, as defined by the CDW. That self-conception generates our dominant thoughts, attitudes and emotions, and manifests as a self-fulfilling prophecy.
Negative assumptions lead to uncharacteristic poor behavior, in who's light negative assumptions are reinforced, which leads to even worse behavior, and so on in a perpetual, illogical and unnecessary downward spiral.
Misunderstandings, antagonisms, conflicts and crime increase. Society unravels.
Learn TRUE Cause of Hate, Bias & Violence
If we change our definitions and thinking the opposite will occur, the trend will be toward better and better behaviors, and society will experience an upward spiral. With improved and accurate positive beliefs about our human nature, I believe we will achieve a much different result, personally and end masse.
EN COURSE: Beautiful Person: Key to Freedom
You are a beautiful spiritual being. You can create anything your heart desires.
Scroll down to continue reading article.
---

"A new type of thinking is essential if mankind is to survive and move toward higher levels.".
— Albert Einstein
The New Enlightenment
The original Enlightenment led to the American Revolution, the Declaration of Independence and the unprecedented liberties that we now take for granted in the USA.
The NEW Enlightenment is an extension of the original Enlightenment and is only getting started now.
HELP CREATE THE ULTIMATE FUTURE
---
Article continues.


Click above
FREE LIBRARY OF INFORMATION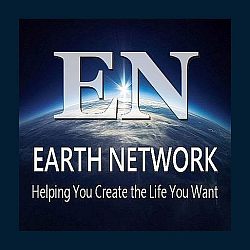 Helping you to create the life you want!
Your own personal metaphysical Library
.
The drop-down boxes, videos & buttons lead you to profound & amazing metaphysical insights & higher states of mind. The Solution to Problems. Manifest unlimited money, love, & more.
---
Click on the drop-down boxes to find the information you need. Or scroll down to continue reading article.

Click above
Scroll down to continue reading article.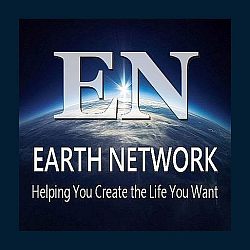 Helping you to create the life you want!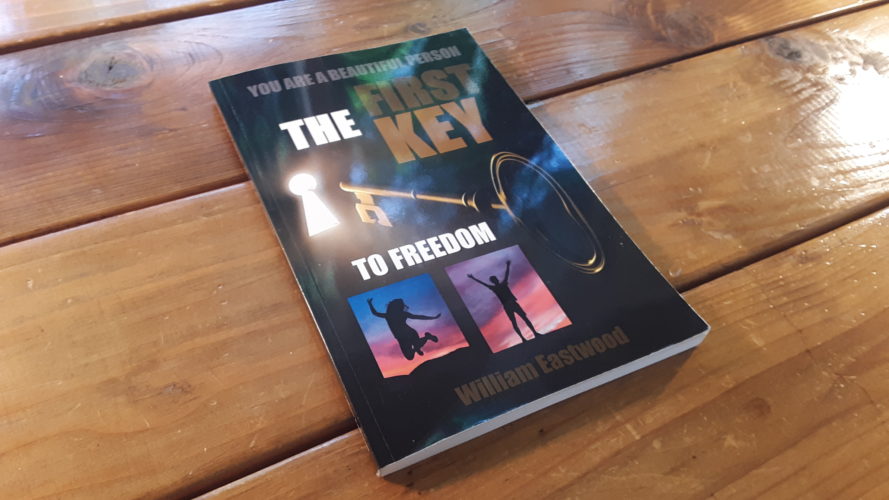 The perfect gift that keeps on giving!

Show them you care by sending a book rather than a card!

From $3.99!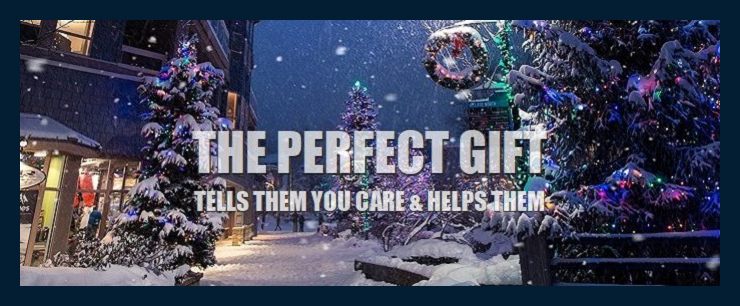 Ebook & other books also available.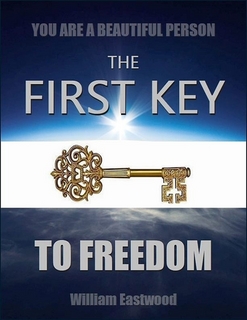 Article continues.
Making a new worldview work for you
To fully take advantage of the principles of conscious creation it is advisable to adopt a new baseline in the manner in which you relate to reality. To make the metaphysics work as it was meant to we need to  automatically think in terms of attracting probabilities in simultaneous time.
You may want to read more on this at real school by clicking on the  links below.
Click above
New Institution Can Heal Society
Remove Invisible Barriers to Success
HELP CREATE THE ULTIMATE FUTURE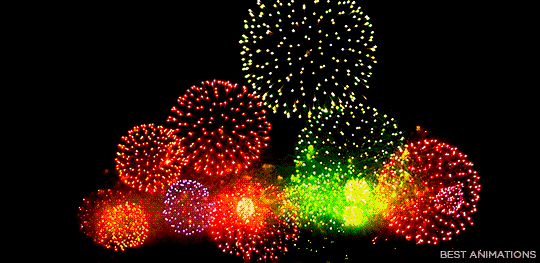 Your Beliefs Create Your Reality: Believe in a Friendly Universe & Good People
© Copyright 2019, By: William Eastwood.
Knowledge is money, power and love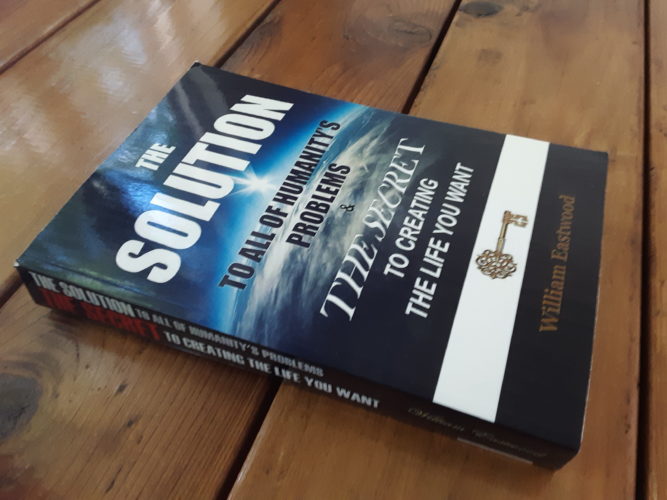 THE SOLUTION TO ALL OF HUMANITY'S  PROBLEMS & The Secret to Creating the Life You Want
By the author of this article.
BRAND NEW EDITION: Published on 4/24/2019
6" by 9" paperback: 450 pages.
List Price: $36.95.  Price: $25.87 You Save: $11.08 ( 30% )
FIVE NOBEL PRIZE WINNERS VALIDATE THIS PHILOSOPHY. You have the power to create anything you want in life.
Groundbreaking complete scientific guide to create the life you want. A unique philosophy that bridges science, metaphysics & true religion. This extensive & easy to understand book reveals what may be preventing your success and what is preventing the success of civilization.
The invisible barriers that may be keeping you from achieving your desires or experiencing happiness, love and success can be evaporated simply by reading this book. You can then more easily manifest anything your heart desires.
NOTE: The content in this website is based on this book.
Additional description provided with eBook and on Lulu.com.
Other EN eBooks and paperbacks available.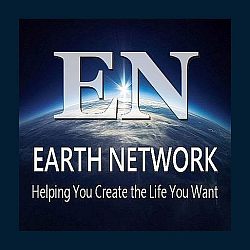 RESEARCHING CONSCIOUSNESS SINCE 1975

Achieve all your ambitions with POWERFUL EN books
EARTH NETWORK BOOKS By William Eastwood

Anything is possible. Create your dreams. Start today.
KNOW WHO YOU ARE: We need to wake-up within the dream, and enter our true life.

Anything is possible. Create your dreams. Start today.
THE SECRETS OF THE UNIVERSE UNVEILED: A sample of chapter one of the EN course.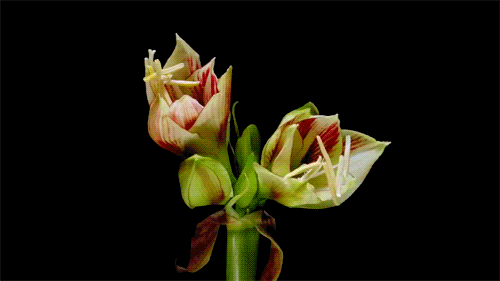 FREE AFFIRMATIONS RENEWED DAILY! Affirmations are the only way you can insure that things go your way every day!
Simply click on the rotating earth at the top of every page. (Shown below.)

 
C = Ef:   CONSCIOUSNESS CREATES MATTER - FAST TRACK TO SUCCESS

Your Fast Track to Success  link (C = Ef) above loads in milliseconds

The universe is not hostile.
---
Categories: Thoughts Form Matter. The Cause of Political & Social problems. Belief in an Unfriendly & Hostile Universe Manifest. Self-fulfilling negative definitions of human nature. Human nature is good, not bad. You are a good person. Human nature is not untrustworthy. The belief that human nature is basically bad is the cause of most of humanity's problems. Metaphysical philosophy. Click on our site and books to learn more.
Your Beliefs Create Your Reality: Believe in a Friendly Universe & Good People
After you take back your power you realize that seeing the universe as it really is, has significant value. Seeing the universe as being a friendly and helpful place evokes that response from the universe and other people.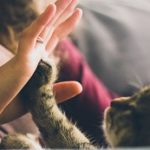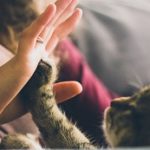 Rather than attacking everyone and creating enemies you begin to appreciate others as if they are family, and this evokes an entirely different response. People all line up to help you. Aid and promotions come over those bridges you build. You realize that people have good hearts and are always looking for a good cause.
The concepts conveyed in this website are within these books.