---

What Are Invisible Barriers to Success & Causes of My Problems? Mental Blocks & Self-Sabotage
---
What are invisible barriers to success?
Invisible barriers to success are caused by thoughts you have had days, weeks, or years ago. Usually these are beliefs about yourself and reality that you have picked-up early in your life and internalized.
When you believe a thought it becomes internalized. If you do not believe it, the thought passes you by and does not become the substance for an invisible barrier to success.
Click above to learn more
Your experience is a result of beliefs and is a projection of your consciousness. Core beliefs define your universe and in doing so dictate what can and cannot manifest in your world. Negative beliefs, therefore, become internal barriers to success until you are able to dismiss them completely.
If invisible barriers to success are what cause your problems, self-sabotage and other issues such as mental blocks, their removal and substitution using education and affirmations to internalize positive ideas can have an opposite effect.
Because ideas continue to grow and evolve within us, they can help and assist us in reaching our goals or they can form structures that prevent success. When the energy of negative ideas reaches a certain pitch, it feels as if we cannot break repeating negative patterns in our life because we have an invisible barrier to success.
For every step forward we manage to achieve we may seem to take two steps backwards.
Usually this means that a negative belief within you has branched out to form supports (other beliefs). If you had a childhood experience that led you to believe that you were inadequate in some way, a belief / worldview in sin or Darwinism (life is a struggle) may have been accepted as an explanation. As you live your life these ideas expand and create more disturbing ideas about yourself, life and life experiences. These ideas and experiences are registered by the body's cells and are active within you as invisible barriers to success.
They are then activated by triggers. These triggers are conscious thoughts that are usually reactions to events that remind you of past negative experiences and detours. A worldview develops that is too highly energized for us to think positive thoughts and we cave to negativity. Or if we do manage to think positive, the individual thoughts are no match for the negativity within (invisible barriers to success).
If you design affirmations to cause an opposite and positive reaction you can diminish contrary negative ideas. If you see food and think, "I eat to much and am gaining weight," you can instead think, "I am in control of myself and life and look great."

If your mind argues it means you have other beliefs connected to the one your are trying to change that act as supports. This just means you have to change that or those beliefs also. A lot of positive thinking is in order, and this thinking must intellectually challenge past beliefs and attitudes.
If you have a strong impeding worldview, the only solution may be to displace it with a worldview that is correct and will work to create what you want in life.
You can choose to do belief work or you can learn to focus on only that which you want to believe and create.
Invisible barriers to success can hang on inside you because thoughts and emotions continue to exist after you think them. Quantum subjective activity can be understood in as basic Consciousness Energy Units (CEU's). However, certain concepts can weaken a destructive worldview. Believe in yourself and say affirmations like "Life means energy, power, and expression. Each person is meant to express his or her characteristics.'
Social source
There is more negative ideas inherent in mainstream worldviews than almost anyone realizes. When the beliefs of civilization are inaccurate and negative, a LOT of mental footwork and psychic house cleaning is in order to eliminate all your invisible barriers to success.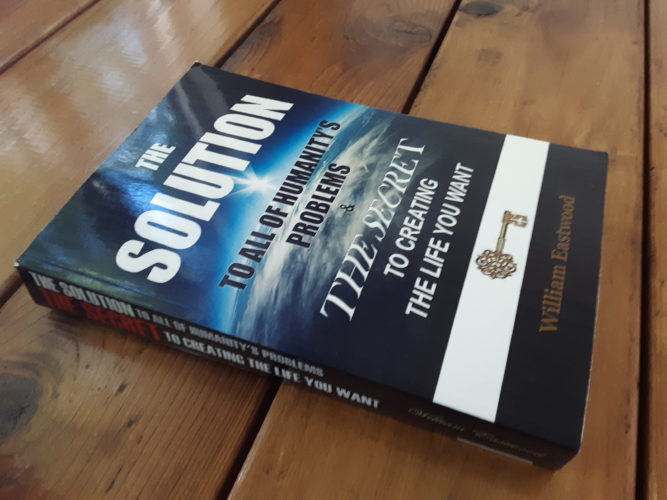 Click above to learn more
Invisible barriers to success begin as individual thoughts 
An invisible barrier to success begins with any thought that hinders you in any way. When you believe a negative thought about who you are, and what you are capable of achieving, it becomes internalized and is far more hindering than a passing negative thought or emotion that does not evoke a lot of emotion in you because you do not believe the thought.
Internal barriers to success are invisible because thoughts are invisible before they manifest. And we have been taught that thoughts have no substance and little if any power.
Core beliefs or primary invisible barriers to success have an additional factor of invisibility because we consider those limiting ideas to be facts about reality rather than beliefs we hold.
This happens when we do not question our beliefs and instead project them blindly into reality. Because the events we experience always perfectly reflect the beliefs responsible for creating those events, we think of those events as facts of reality rather than beliefs we hold that have manifested.
The most advanced and credible science in the world (below) is leading us to the truth that shall set us free. And the truth is more positive than we can presently conceive.
We are capable of using this knowledge to create a new kind of civilization. Our problems are meant to lead us to these answers.
Because our circumstances and opportunities are a factor of our beliefs projected holographically, we are liberated or constrained according to the specific nature of our beliefs.
The most destructive subjective activity is a prolonged focus on something you are intensely emotional about which is typical of hate, fear or a poor attitude or a mind that is not under your control.


Click above to learn more
Your belief system is usually composed of values attached to basic interpretations of reality — the main ideas you have inherited from your culture. If at an early age your parents conveyed how difficult life is or how hard it is to get ahead in a dog-eat-dog world, those ideas could have taken root within you.
Negative ideas can grow within you to the point that they form extensive emotionally associated networks of similar beliefs and memories that become so powerful that they push out anything contrary. These would be your invisible barriers to success. The most charged ideas prevail over the weaker ones and control experience, manifesting as events. When you feel constrained, often it is necessary to challenge your operation worldview with a new one.
Beliefs, like vines, grow. You can grow and attach additional invisible barriers to success to your primary invisible barriers to success as you live your life.
Surrounding your primary beliefs are secondary beliefs of lesser intensity that consist of perceived obstacles in life, negative occurrences and other reinforcing negative ideas and memories that tend to grow and intensify as we get older.
On an intellectual level you may not know what idea is generating your problems. If an idea like, "human nature is good" disturbs you and seems charged, that idea may be pivotal in upholding the whole destructive inner invisible barriers to success in place.
The idea that you create your reality gives you a sense of natural power, and the idea that you are good gives you the right to use that natural power.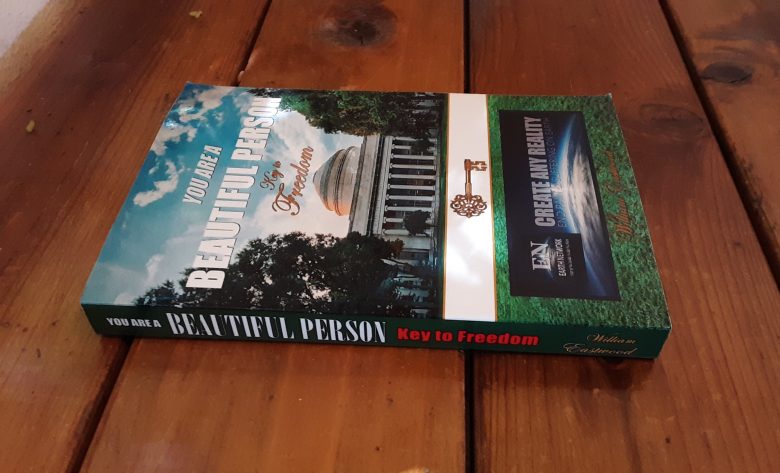 Click above to learn more
When a destructive core belief is at the helm and controlling the personality, it attracts and creates more negative experiences and energy in what is a natural idea-growth process. Rejections, bullying, embarrassing events, setbacks, dysfunctional relationships, breakups, suffering moments in a job you hate, fear, self-doubt and just plain poor moods all compile because all subjective activities are composed of CEU's that contribute to the main energy of the core negative idea in control of the personality.
If you can identify a negative core belief you may have, sometimes you can refute and dismiss it in such a complete way that all the attached negativity and self-concepts associated with it falls apart, breaks up and is largely swept away as in a psychological landslide. In its absence new and more fulfilling positive ideas can grow like flowers in the sunshine.
We tend to take the manifestations of previous negative thought patterns as evidence to prove our negative or inaccurate ideas are fact.  This creates additional occurrences to further lock-in our original assumption. This results in the perpetual denial of alternative positive attitudes and beliefs and insures a repeating pattern of unwanted events and/or lack of fulfillment.
So, what should I do?
Because the balance of our thoughts manifest as our physical reality, the best thing to do may be to flood out negative patterns with affirmations that promote joy, love and self-acceptance. Positive emotions of this nature are extremely powerful. If a glass is filled with dirt or debris, you can pour in clean water until it pushes the layer of debris up and over the rim of the glass.
Use affirmations on all subjects to insure that you shift all your beliefs in a positive direction and miss nothing.
Focus only on the positive and occasionally outstretch your arms while feeling/imagining positive light or energy pouring into you. Do this while affirming that you are open to the all the help, charity and goodwill of the universe, (or whatever terms you prefer).
You may want to see the many affirmations and advice I post on this subject daily.
If you choose to believe that you are a good person, and choose to believe in yourself, you will weaken all invisible barriers to success that may exist within your conscious and subconscious mind.
It helps if while you are doing this that you image energy flowing into you from above and realize how powerful and effective this process is. Apply affirmations for about five minutes or more, affirm with certainty that you will get some form of positive results, whatever they may be, and then drop the subject and go about your daily work.
Diverting your mind away from the problem is as important as doing affirmations because you add energy to constructive daily activities and do not add energy to the problem by focusing on it.

Click on the rotating earth at the top of every page for your daily affirmations.
How high is your conviction in your ability to succeed?
We allow ourselves to have whatever degree of success we feel we deserve. If you cannot maintain a high level of energy, confidence or self-esteem, you may need to look at your underlying programs.
Your philosophical belief system learned early on in life determines your ability to succeed. However, anything that may be holding you back can be dismissed with proper knowledge and application.
Rather than doing belief work, you can click on the image below to learn the new science of mind and project only what you desire to feel and experience in the spacious present. You will learn that your experience is a holographic projection of probabilities you select by what you think and feel.
Mental blocks & self-sabotage gain their power from concepts of personal worth 
As an example, if you were told you were bad or sinful and if you believed it, you may have ruminated on the negative self-concepts until a pattern of habitual negative focus ensued. If you developed mind chatter that consisted of strong self-condemnation or intense fear of other people, for example, your mental blocks and self-sabotage could be strongly reinforced by your negative or fearful self-dialogue and sense of being wrong or flawed in some way.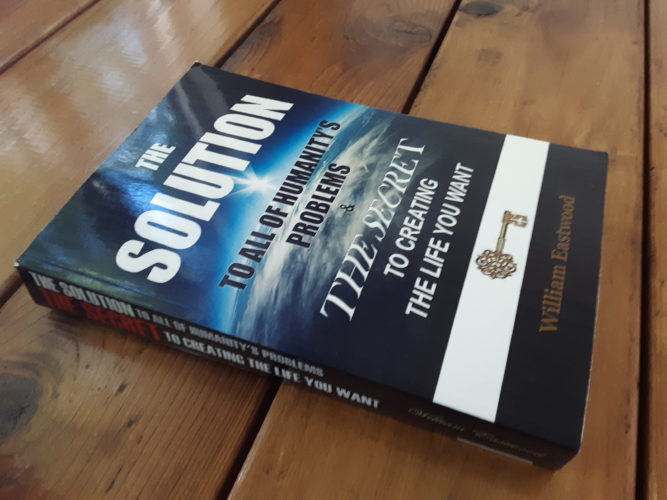 Click above to learn more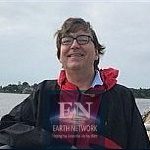 "Our belief systems are so toxic that some children decide it is too dangerous to communicate with the world and so they are born with what we call "autism."
"It would be one thing if the world was intrinsically as we believe it is, but it is not. The negativity and chaos we experience is a projection of a failed negative belief system. Children that are born with autism are reacting to their parent's and society's core beliefs.
"Everything from bullying to excessive demands on individuals—the source of all our problems—is born of distrust of human nature around which our civilization is built.
"Einstein's friend, David Bohm, gives us a scientific paradigm that explains how this is possible. Our reality is a holographic projection of our beliefs, thoughts and emotions.
"To create a new and successful civilization we must discard the highly negative myths that caused current failure and in their place project beliefs that will produce success.
"The global altruistic, autonomous movement is a rapidly expanding circle of people who are recognizing the non-competitive, cooperative and non-selfish workings of the universe. These beliefs will generate different behaviors, institutions that are more friendly and an overall transformed projection of reality.
"Our social problems are a kind of healing crisis which are meant to lead us to the answers. The truth is more positive than we can presently conceive. But before we can get to the Promised Land we must first escape the meritocracy, chaos and crumbling systems based on false beliefs.
"We are in a new spiritual age of metabiological awakening."
— William Eastwood
The authoritarianism article may help you.
NOVA on CPTV: Is Matter a State of Consciousness?
Article continues after book list.
Altruistic, Autonomous Movement Books
By: William Eastwood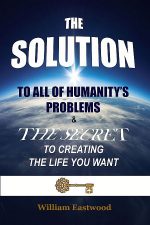 Click above to learn more
Click above to learn more
Click above to learn more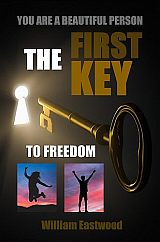 Click above to learn more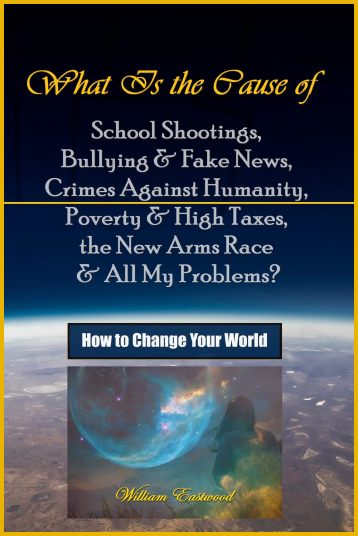 Click above to learn more
Click above to learn more
Click above to learn more
Click above to learn more
Click above to learn more
Click above to learn more
Click above to learn more
Click above to learn more
NOBEL PRIZE WINNER'S Scientific Findings
Your nature is good, not bad
The primary problem threatening civilization is that we do not believe human nature is good. This incorrect thinking gives rise to virtually all our other problems. Our religions have long ago contaminated our minds. Now our very senses and conceptual training force bias views. We are not the garbage heap of the universe! We are good souls.
Even the most intellectual thinkers tell us man will destroy civilization. We are told people are spoilers of the planet, fools bound to destroy themselves. But if people are bound to destroy civilization what created it in the first place? What caused brother and brother, families and neighbors to come together to form civilization in the first place?
The natural characteristics of man created civilization. Some of our inherent natural drives include our love of family and others and the desire to come together and work for the betterment of all. Our love for each other and the immense creativity within the human spirit are unsurpassable. Human goodness is as strong as it was a million years ago and will be a million years hence.
You Are a Very Beautiful Person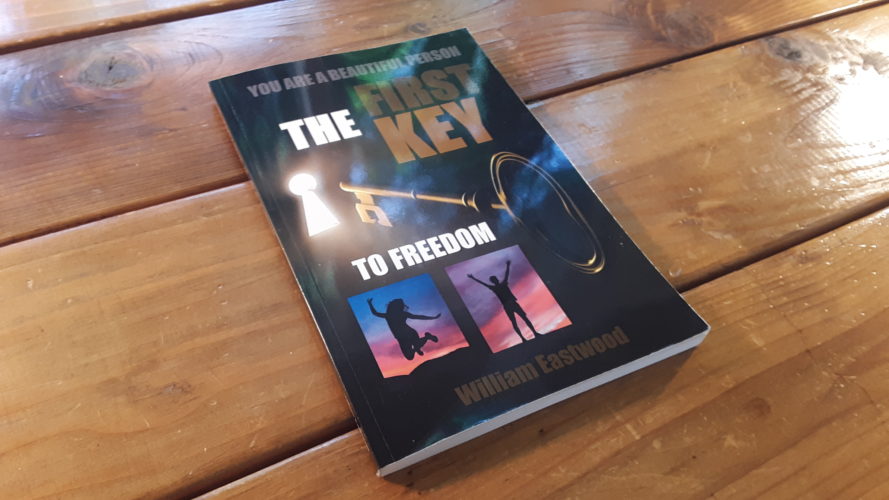 Click above to learn more
Human altruism and love are real. But to the degree we believe otherwise we manifest that as our personal and collective reality. Our definitions manifest as our own personal reality. We internalize our assessment of the quality of human nature in our own being. We are human, and so we reflect our own definition and evaluation of human nature. These definitions form our own framework of beliefs and hence behavior and what we can or cannot manifest.
A personal belief system is like an operating program. Behavior follows and corresponding events manifest.
If human nature was not good civilization would never have happened, and certainly would not have survived. There would never have been an impulse to socialize and people would have never come together to form the first civilizations.
Not only can other people not stop you, but you are free to create anything when you know this key.
Invisible barriers to success
If Darwin was right about competition life would have never formed, and if it somehow did, people would have killed each other off thousands of years ago.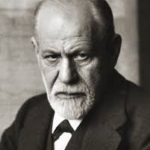 If Sigmund Freud is correct about sexuality, we are all perverted monsters of Darwin's hostile evolution. But he is wrong. Freud bases his theories on Darwin's and each reinforce the other, as do all the other specialists in the many fields of science. We have built a civilization on a false premise of an unsafe universe as outlined by Darwin.
With the advent of early science, many unfortunate developments ensued. The subconscious became the new metaphysical devil, replacing religions physical devil in the earth. The subconscious is not a repository of infantile emotions so much as it is a source of light, love and great wisdom and power.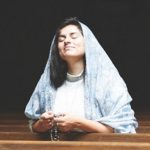 There is no limit to the knowledge and altruism within you, and you can learn to draw on it to create a fantastic life. Below the subconscious the inner self creates our reality according to what we believe, think and feel.
Dark views
All thinking and conclusions in all areas of modern thinking are all based on a false science and a central premise that says man is bad or sinful, when instead the opposite is true. We are an incredibly good species and civilization and our potential for our future is unimaginable.
We cannot see these high qualities within us because we are blinded by the views of our civilization which are built on Darwin, Freud and incorrect values and dark views of reality and human nature.
Collective beliefs are a nightmare
You live within their context.
Cumulatively individual beliefs manifest as social and world conditions. The suffering and problems we see everywhere we create collectively. These unwanted components of our reality all stem directly from old religion and Darwinism combined and supercharged.
Everything is a result of beliefs because our beliefs manifest as our reality. The mind's dominant focus manifests as a physical reality. Fears and emotionally potent ideas manifest quickly.
Beliefs are operating programs. Beliefs generate all behaviors and manifest our reality.

Positive views of yourself, however, can manifest as health, exuberance and beauty.
This is why believing you are good is so important. And what you think about yourself is related to what you think about human nature in general. If you think people are generally good, this is likely what you think about yourself, and vice-versa.
Believe the universe is a friendly place and that it bends in your direction. In truth it does. And human beings, being the most concentrated energy of the Divine force that underlies all of existence are certainly good to the bone. Adopt these views and your invisible barriers to success will begin to dissolve.
How do thoughts create matter?
Some aspects of manifestation are automatic following laws of physics, and some aspects are directed.
At a deep inner level you initiate, project and control what happens like a producer, transforming energy into objects and events.
Making a new worldview work for you
To fully take advantage of the principles of conscious creation it is advisable to adopt a new baseline in the manner in which you relate to reality. To make the metaphysics work as it was meant to we need to  automatically think in terms of attracting probabilities in simultaneous time.
Before I learned to influence reality effectively with my thoughts,  I had to do battle with the beliefs I had inherited early in life. The inner judge (parasite) within me was sabotaging everything I set out to accomplish.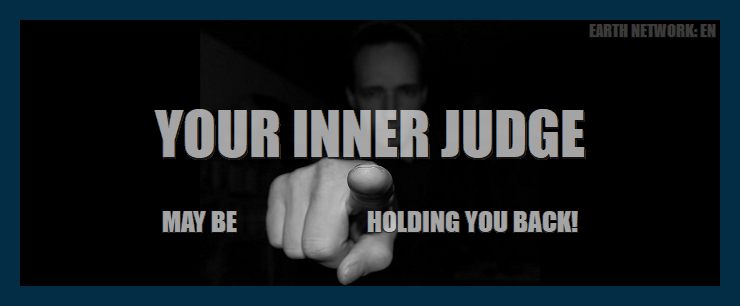 You must first be aware of a problem before you can solve it.

ARE YOU FREE? Internal Judge & Victim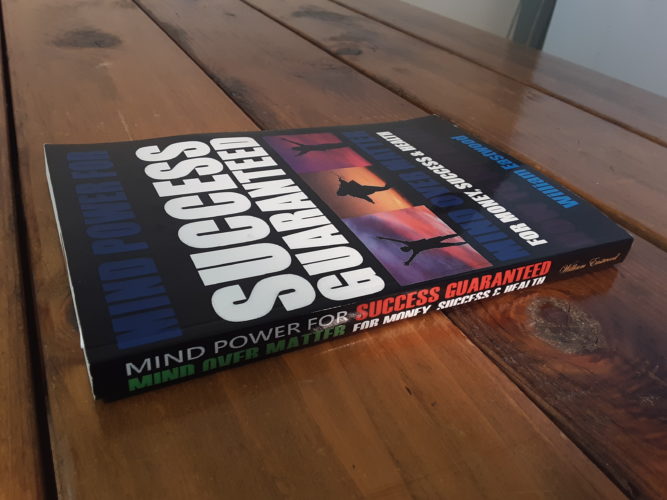 Click above to learn more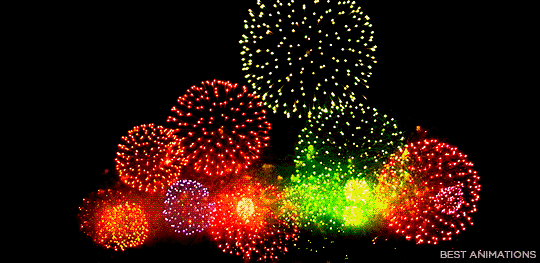 Primary article concludes here.
What Are Invisible Barriers to Success & Causes of My Problems? Mental Blocks & Self-Sabotage
Copyright © 2019, 2020, By William Eastwood
Do quantum physicists believe that thoughts create matter?
Many physicists do believe the universe is made up of or contains consciousness, but they do not usually professionally or publicly announce it.
Most physicists stop short of publicly saying thoughts create matter and that consciousness is primary because saying so is a form of scientific heresy that invites attack from a prejudice majority.
I assure you that these attacks are real. I never intended to get caught up in the conflict, but I have.
My computers and manuscripts have been confiscated numerous times. I never would have believed this could happen. There is nothing more stressful than armed agents storming your residence and confiscating your work. Only by court order have I been able to maintain this website for any length of time.
As we get closer to critical mass, we will see more desperate individuals attempting to enforce previous ignorance. The problem as I understand it is a difference in worldviews. Primitive ignorance tells us that people cannot be trusted and that reality is hostile and antagonistic to our welfare. These beliefs produce behaviors that seem to prove-out those concepts. If you understand holographic reality you are aware of the fact that negative beliefs are projected into matter and events. Thus, we have a world running down on the one hand and a newer, more accurate and much more advantageous paradigm emerging on the other hand.
In each person's personal life there is a conflict between the natural, authentic self and the self as defined by traditional science and psychology. This conflict is often reflected in the outer world. It is therefore important that you understand what is happening within your belief system and in the world. This is the subject of my first book, "The Solution..."
Science does not always provide one exact answer. Rather, science is a method of gathering information to determine the accuracy of a hypothesis. As more information is gathered, new insights are arrived at.
Problems only arise when we assume a previous hypothesis is beyond alteration and thus it is unnecessary to investigate further. This is what has happened to the entire field of science and civilization as a whole. We have arrived at a point in which people are emotionally invested in their opinions in a way that is similar to party division in politics.
People will defend their belief systems, and so it is up to you to interpret the information both intuitively in your own life and in terms of the authenticity of authors.
Have you ever experienced coincidences that seem to suggest that something more is going on than official science suggests? This can be explained if you are willing to consider a new scientific paradigm. There are many advantages to be gained for those who do.
6" by 9" paperback
ENDORSEMENT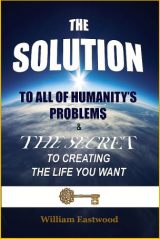 "In editing 'The Solution…', my perspective as a scientist with doctorates in theology is that 'The Solution…' bridges science, metaphysics and true religion.
We can literally change the course of civilization by lifting the race to a higher path through implementing the solution.
- Mario Fusco TP.D, RS.D, BSc.
DREAMS DO COME TRUE
From the upper echelons of the scientific establishment comes a completely new definition of reality and the human being. The most advanced physics in the world suggests that accumulated knowledge in all fields is based on a false premise.
If so, all curriculum from grade school to university will need to be entirely overhauled. The end result will be a complete and total reversal of focus that will bring about a new human with entirely new and radical ways of achieving goals and solving problems. But we cannot do that while the pestilence prevents us and civilization from entering the promised land.
Learn how to become powerful and unstoppable by having the right knowledge. We unknowingly wield immense power. We must recognize the fantastic power we possess and learn to use it constructively.
Here and now we have the power to work magic of such proportions we have never fathomed. Yet unseized, such power waits for us to claim it. It is of no use until we awaken to it.
It is all here, in the solution.
This remarkable new way of looking at the universe is supported by two of the world's  most  eminent thinkers ― Stanford neurophysiologist Karl Pribram, & University of London physicist David Bohm, a former protege of Einstein's.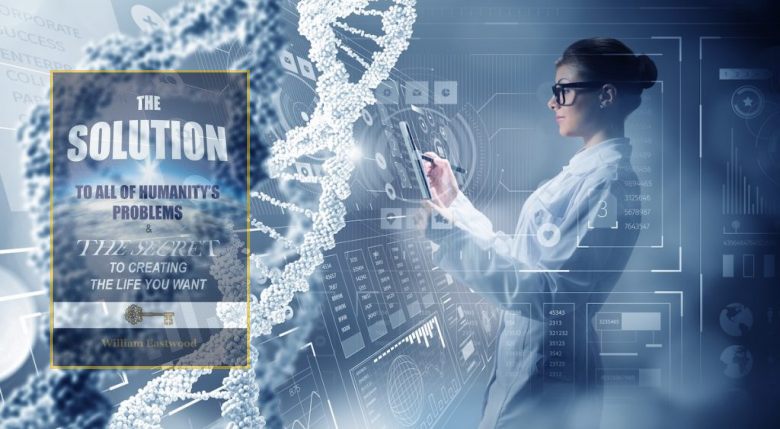 Click above to learn more
Websites based on this book.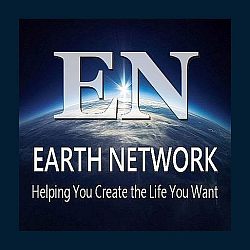 RESEARCHING CONSCIOUSNESS SINCE 1975

Achieve all your ambitions with POWERFUL EN books
EARTH NETWORK BOOKS By William Eastwood

Anything is possible. Create your dreams. Start today.

KNOW WHO YOU ARE: We need to wake-up within the dream, and enter our true life.
Anything is possible. Create your dreams. Start today.

THE SECRETS OF THE UNIVERSE UNVEILED: A sample of chapter one of the EN course.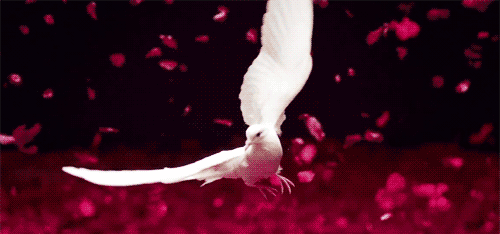 Simply click on the rotating earth at the top of every page. (Shown below.)


ePub (eBook)
Based on David Bohm's quantum mechanics.
When you apply the simple principles within this book you activate a magical internal process that manifests your desires & allows you to enter your own Promised Land.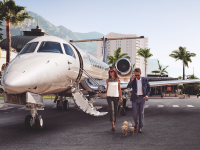 Once you understand how time and space really work, controlling what happens next in your life is easy as clicking on the movie you would like to watch on your TV. You do not progress in one world from birth to death. You are really in a field of unlimited probabilities projecting who you think you are into the physical movie we call life.
This simple method can be used to become successful, wealthy, healthy, to lose weight, get smarter or whatever you want, overnight. It is tested & it works.
 
C = Ef:  FAST TRACK TO SUCCESS

Your Fast Track to Success  link (C = Ef) above loads in milliseconds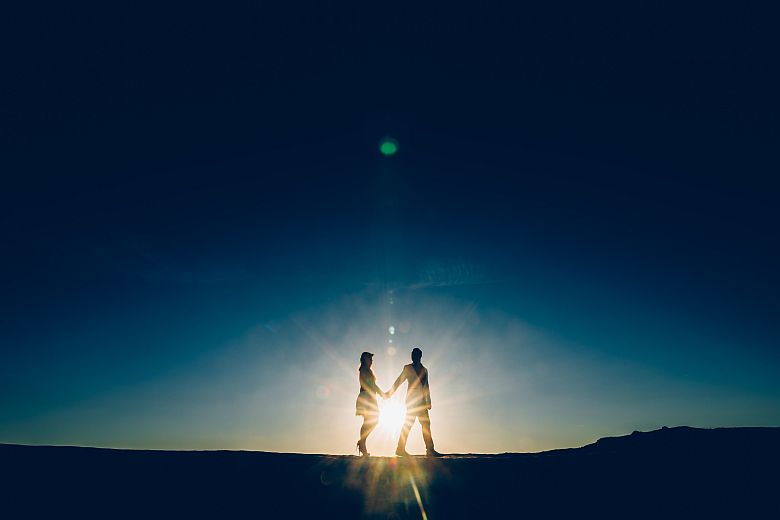 Click above to learn more
Click above to learn more
Click Image for EN founder's video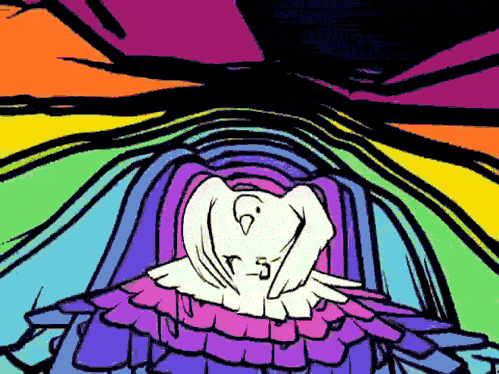 Click above to learn more
Consciousness is a State of Matter: MIT
---
Categories: What are my invisible barriers to success? What is holding me back in life? What are the internal causes of my problems? Thoughts form matter. Are people good or bad? Where do all my problems come from? Click on our site and books to learn more.
What Are Invisible Barriers to Success & Causes of My Problems?
Mental Blocks & Self-Sabotage
Your worldview is your key to success. The firm conviction that people are good is the bedrock of a solid worldview. This core belief will insure a long, rich, fulfilling and thriving life.
"The most important decision we make,"
Einstein said,
"is whether we believe we live in a friendly or a hostile universe."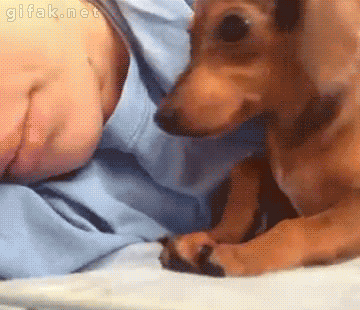 The concepts conveyed in this website are within these books.