---

What Are Invisible Barriers to Success & Causes of My Problems? Mental Blocks & Self-Sabotage
---
What are invisible barriers to success?
What are the causes of my problems?
How do I know if I have invisible barriers to success?
What are mental blocks and self sabotage?
I will answer these questions now.
---
Since beliefs, thoughts and emotions create your reality, invisible barriers to success are any beliefs, thoughts or emotions that may be holding you back. If they are subconscious beliefs you are not aware of they are invisible. If you consider them facts rather than beliefs they may be invisible. Your seemingly invisible conscious and unconscious beliefs are not inherently invisible, you just may need to pay more attention to the content of you mind and look for the information that is available to your conscious mind.
---
Invisible barriers to success are often patterns that are established early in life. You know you have invisible barriers to success if every time you make financial or other forms of progress that you backslide or loose the financial gains.
The reason why problems of any kind usually repeat and why people and events we cannot get rid of do not go away is because for whatever reason we have not paid attention to our beliefs, thoughts and emotions. In most cases no one ever taught us that the events in our life were manifestations of our beliefs, thoughts and emotions.
Scroll down to learn more.
---
A mental block can be an unwanted memory the mind blocks or simply an area in which additional forward progress feels blocked.
Self-sabotage is when something inside you does not want you to succeed. Negative beliefs, guilt, fear, low self-esteem or even just a careless attitude can cause self-sabotage.
The causes of your problems are in your beliefs, thoughts and emotions. The are not in the past. Your current thoughts and emotions manifest as events and objects. This is possible because both thoughts and matter are electromagnetic energy.
Click above to learn more
CONSCIOUSNESS IS A STATE OF MATTER: MIT
---
If we were taught the correct paradigm when we were young, we would have learned the importance of thought, emotion and corresponding methods of solving problems. Instead, no one taught us the right way to manage our beliefs, thoughts and emotions. We thus carelessly allowed patterns to develop.
We may now have unwanted mental patterns, and these cause the repeating problems, invisible barriers, mental blocks, self-sabotage or whatever pattern is holding us back now.
The solution is simply to manage your thoughts and emotions until the problem goes away.
A problem that occurs early in life is a manifestation of inner psychological limiting belief. If we physically remove ourselves from the problem or person we cannot get rid of, the underlying energy track will remain. If we project the same thoughts and energy, we reactivate the energy track and it remanifests, but perhaps with different players and/or setting. Each time this happens the track and problem is reinforced.
You may only need to say affirmations. Suggest that you are immune from negative suggestions and influences. Visit my daily affirmation and guidance page. If you apply the affirmations given properly you will clear up your problem.

Click on the spinning globe at the top of any page to go to the day's affirmation page.
---
To stop the manifestation of the inner energy track we must steer clear of the emotional-set that triggers manifestation. Emotions are caused by beliefs and thoughts. We can guard against those that create our repeating problems. At the same time, we can project our thoughts and emotions into the opposite pattern. We can focus on everything good in our life, all that is working, people helping us, our dreams, what we love, etc..
Your belief system is usually composed of values attached to basic interpretations of reality — the main ideas you have inherited from your culture. If at an early age your parents conveyed how difficult life is or how hard it is to get ahead in a dog-eat-dog world, those ideas could have taken root within you.
Negative ideas can grow within you to the point that they form extensive emotionally associated networks of similar beliefs and memories that become so powerful that they push out anything contrary. These would be your invisible barriers to success. The most charged ideas prevail over the weaker ones and control experience, manifesting as events. When you feel constrained, often it is necessary to challenge your primary worldview with a new one. That can be done through study and immersion in the new paradigm.
Beliefs, like vines, grow. You can grow and attach additional invisible barriers to success to your primary invisible barriers to success as you live your life.
Surrounding your primary beliefs are secondary beliefs of lesser intensity that consist of perceived obstacles in life, negative occurrences and other reinforcing negative ideas and memories that tend to grow and intensify as we get older.
On an intellectual level you may not know what idea is generating your problems. If an idea like, "human nature is good" disturbs you and seems charged, that idea may be pivotal in upholding the whole destructive inner invisible barriers to success in place.
The idea that you create your reality gives you a sense of natural power, and the idea that you are good gives you the right to use that natural power.
For another exceptional article like this one, but even simpler, click image below.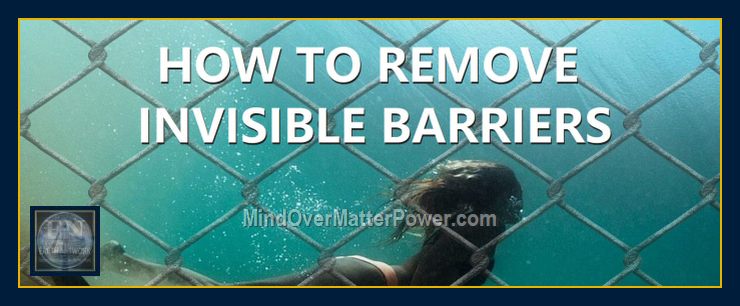 You can get rid of your patterns and problems
What happens in your daily life reflects what is going on in your inner subjective world. By that I mean that your beliefs, thoughts and emotions are projected into matter holographically. Matter itself is a state of consciousness. Both consciousness and matter are electromagnetic energy.
The repeating patterns you see in the physical world can only be understood by taking into account the belief and thought patterns within you. Otherwise, nothing explains the repetition. The only answer is that your beliefs must be creating your reality, as is explained in this website.
Invisible barriers to success are caused by thoughts you have had days, weeks, or years ago. Usually these are beliefs about yourself and reality that you have picked-up early in your life and internalized.
When you believe a thought, it becomes internalized. If you do not believe it, the thought passes you by and does not become the substance for an invisible barrier to success.
Your experience is a result of beliefs and is a projection of your consciousness. Core beliefs define your universe and in doing so dictate what can and cannot manifest in your world. Negative beliefs, therefore, become internal barriers to success until you are able to dismiss them completely.
Because everything in life begins with the mind, we rarely get what we want out of life because of this backward use of our mind and thought process.
As if this is not enough, we are excessive in our physical actions, perhaps working two jobs. We become exhausted and lack the energy and time we need to create what we want in life!
You must instead deny your problems the energy of your attention that keeps them going.
Because ideas continue to grow and evolve within us, they can help us in reaching our goals or they can form structures that prevent success. When the energy of negative ideas reaches a certain pitch, it feels as if we cannot break repeating negative patterns in our life because we have an invisible barrier to success.
For every step forward we manage to achieve we may seem to take two steps backwards.
If you design affirmations to cause an opposite and positive reaction you can diminish contrary negative ideas. If you see food and think, "I eat to much and am gaining weight," you can instead think, "I am in control of myself and life and look great."
Use affirmation to protect yourself from negative suggestion.

Click on the spinning globe at the top of any page to go to the day's affirmation page.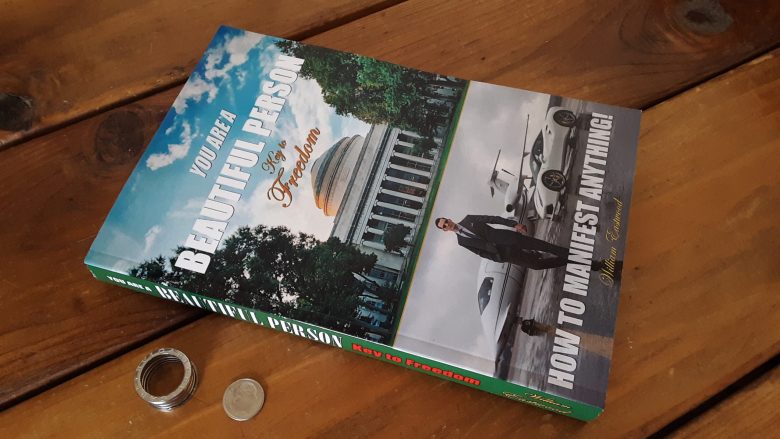 "You Are A Beautiful Person
EVERYTHING YOU NEED TO CREATE THE LIFE YOU WANT!

Reveals how you can manifest any reality you desire.
Is EN's manifesting course available in eBook format?
All EN books are available in eBook format.

EN COURSE: You Are a Beautiful Person - Key to Freedom

ePub (eBook)
EVERYTHING YOU NEED TO KNOW TO CREATE THE LIFE YOU WANT!

Reveals how you can manifest any reality you desire.
Put an end to all your limitations & acquire the knowledge you need to create all your desires. The best of everything includes the full range of subjects in the four EN websites.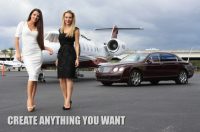 Imagine what a life of complete freedom and abundance of whatever you want would be like. This course will show you how to obtain this level of freedom from all limitations.
Achieve the highest level of manifesting ability. Not enough money or love? Unfulfilled relationships? Unrealized dreams? If you wish to have freedom from all limitations, and are adamant about having what you want in your life, this is the right book for you.
Nothing is as we were taught, there is a new art and science to be learned. You exist at the center of a web of probabilities. Each thought and emotion you have will alter what manifests next in your life.
Buy Direct
Bulk rate discounts for groups, schools & universities.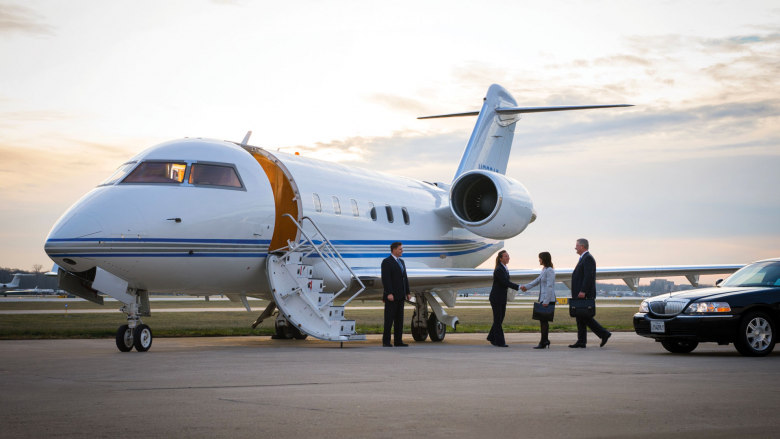 Click above to learn more
If your mind argues, it means you have other beliefs connected to the one you are trying to change that act as supports. This just means you have to change that or those beliefs also. A lot of positive thinking is in order, and this thinking must intellectually challenge past beliefs and attitudes.
New science application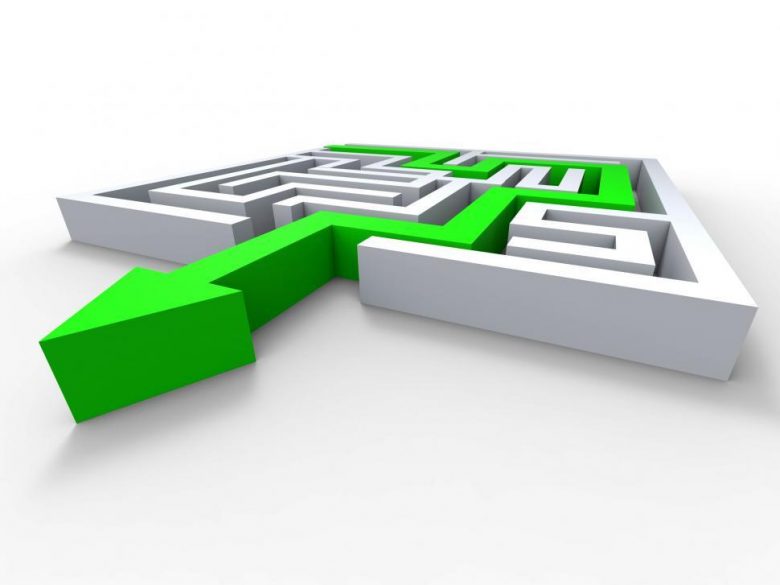 The journey of transformation (life is a journey, not a destination)
Our civilization has in the past thought that matter forms ideas, but it is just the opposite. Ultimately, everyone will discover that the events they experience are holographic projections; manifestations of "past" thoughts.
We create our own reality. If you study this material long enough, it is inevitable that you will finally come to this conclusion.
The more open you are to the idea, the more the evidence begins to present itself. Eventually many people experience a shift which feels like they are awakening in a dream that they are creating with their own thoughts and emotions. Once this happens you realize the true power you have to shape events.
After realizing that your thoughts create your reality it is just a matter of learning to focus your thoughts properly. Beliefs must improve, attitudes and expectations must improve, and positive emotions need to be fixed primarily on the sense of acquiring and having what is wanted rather than lack and frustration. This can be difficult to do in the face of contrary evidence, such as the disturbing news about the coronavirus, a lost job or whatever you are struggling with now.
Embrace the paradigm in full
True mastery is a result of acceptance of a new view of reality and a willingness to go all the way. This means you understand the true nature of time and probabilities. You must commit to the wonderful truth rather than think it is too good to be true. If you doubt the process, the doubt itself is like static and interference.
Proper focus is an art & science
How do you create a sense of well-being when the country is in lock-down and markets are in free-fall? It is often difficult to do this. We may remain with one foot in the old world and one in the new paradigm. This is generally far less effective. You must realize that as your thinking and focus changes so will your reality, but time is usually required. The mind must be repatterned.
Be daring, brave & confident
To create what you want you must be very brave. You must be willing to dispense with the comfort blankets. When it comes down to it, most people cannot completely let go of familiar beliefs and subjective habits of perception. Often, we are addicted to the idea that other people and situations prevent our success. Our institutions and societies are based on the idea of victimization.
No one can stop your thoughts & dreams from manifesting but you
Other people and situations, no matter what they are, cannot prevent your desires from manifesting. If this statement upsets you, it reveals the intensity of the belief that you are a victim or are held-back despite your will. The problem with such a reaction is that it speaks of belief and belief is thought, and thoughts create your reality. Beliefs are the strongest kind of thoughts; they are thoughts that we have invested with strong conviction. These carry emotions that show what we really believe.
The strongest conviction wins
We create according to the strongest convictions within us, and these are typically fears or the idea that we are not good enough to create what we want in life. We often hide these insecurities from ourselves by denying that is what we really believe. But if we feel anxiety first thing in the morning, this is a beacon as to what is holding us back, and it is a means of discovering our hang-ups.
Your emotions tell the truth
Your emotions will tell you what you really believe about something. How you feel speaks of your predominant belief that manifests as your experience. Beliefs create events on inner levels of consciousness and these pre-matter events evolve and are eventually projected by the brain and five senses as a hologram. Your environment is that hologram.
Where Do We Create Our Reality?
A master regains intuitive knowing and reinforces it with intellectual understanding. They apply the principles and adhere by the new worldview faithfully despite inner pressure to break with understanding and join the world of victims.
Everyone knows what mainstream science will not admit
Many ordinary people as well as psychics are certain that they receive some kind of spiritual help. This can only come from other levels of reality. Millions of people believe their thoughts affect people, reality and physical matter.
Edgar Cayce, who was perhaps the most renowned psychic in history, could put a book under his pillow when he was a child, and wake up in the morning knowing the content of the book. This is why he was called the sleeping prophet.
This is possible because every object in your environment is an extension of energy that connects to the level of creation that allows it to exist. There are extensions within books similar to telepathic cords. This represents energy being projected holographically.
Every object around you is a holographic projection of your mind that connects you to the innermost portion of your soul that creates them.
If you want to break old patterns and habits of perception, bring powerful books into your life and remain centered on what they represent — the truth you are bringing out within yourself by having them in your presence. Once you materialize something in your life, an energy pathway continues to exist, even when the object is long-gone.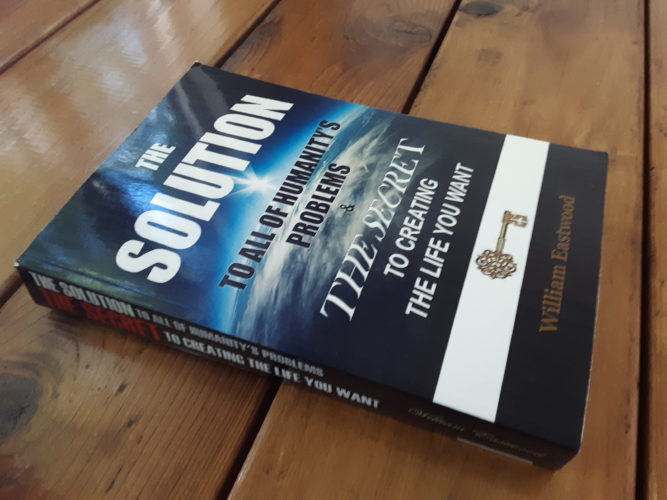 "THE SOLUTION TO ALL OF HUMANITY'S PROBLEMS
ENDORSEMENT
"We can literally change the course of civilization by lifting the race to a higher path through implementing the solution."
— Mario Fusco, TH.D., RS.D, B.S.c.
Here and now we have the power to work magic of such proportions we have never fathomed. Yet unseized, such power waits for us to claim it. It is of no use until we awaken to it. 45 year study. It is all here, in the solution!
NOTE: The content in this website is based on this book.
Is EN's best book available in eBook format?
ePub: eBook
ENDORSEMENT
"In editing 'The Solution…', my perspective as a scientist with doctorates in theology is that 'The Solution…' bridges science, metaphysics and true religion.
We can literally change the course of civilization by lifting the race to a higher path through implementing the solution.
- Mario Fusco TP.D, RS.D, BSc.
DREAMS DO COME TRUE
From the upper echelons of the scientific establishment comes a completely new definition of reality and the human being. The most advanced physics in the world suggests that accumulated knowledge in all fields is based on a false premise.
If so, all curriculum from grade school to university will need to be entirely overhauled. The end result will be a complete and total reversal of focus that will bring about a new human with entirely new and radical ways of achieving goals and solving problems. But we cannot do that while the pestilence prevents us and civilization from entering the promised land.
Learn how to become powerful and unstoppable by having the right knowledge. We unknowingly wield immense power. We must recognize the fantastic power we possess and learn to use it constructively.
Here and now we have the power to work magic of such proportions we have never fathomed. Yet unseized, such power waits for us to claim it. It is of no use until we awaken to it.
It is all here, in the solution.
This remarkable new way of looking at the universe is supported by two more of the world's  most  eminent thinkers ― Stanford neurophysiologist Karl Pribram, & University of London physicist David Bohm, a former protege of Einstein's.
The author attributes his success to the application of these principles. He has achieved at the highest levels of success due precisely to these principles. They do work. They are tried & tested.
Buy Direct
Bulk rate discounts for groups, schools & universities.
Websites based on this book.
Click above to learn more
ePub: (eBook)
"This is a clear and concise book on exactly how to manifest what you want in life. However, this is far more than just a manifesting book — it introduces you to the future of humanity and metabiological evolution.
Based on a 45-year study.
Citing the world's most credible & advanced science.
Extremely well-written.
Loaded with information.
Simple and easy to understand.
---
AMEN websites are funded through book sales, which in turn help the movement by spreading awareness. Please! We need you to purchase a book so that we can continue to bring this uncommon and much needed free knowledge resource to the world!
---
A book (below) I created to explain and clarify these concepts, while introducing you to my philosophy at a low cost to you:
You may be surprised at the solution to most problems
Imagine if the most fun way to live your life was the most responsible and best way to solve your problems? That is what I have discovered and that is what I explain in the Key.
A VERY affordable book and excellent starting point for those who are new to these concepts.
"You Are a Beautiful Person, The First Key to Freedom."
An excellent gift that helps a person at about the price of a holiday card.
"You Are A Beautiful Person
At $3.99, this is your best option to test the principles in this website without spending a lot of money. I created the book for this reason, to help people that do not want or cannot spend a lot to get out of their difficult situations.
ePub (eBook)
Waste no time with this powerful guide. Get the single-most important key to liberate yourself from all limitations. Imagine a life in which you can do anything you want because you are no longer hindered in any way whatsoever.
The most important insight to put everything in life in perspective. The necessary key to freedom from restriction is revealed. Available in paperback also.
---
Link to Amazon: International 5 STAR Review:

Phoenix

Reviewed in the United Kingdom on March 9, 2020
Verified Purchase

I have read many reviews on many books which rave about the content. However, this is the book which sets it all out: scientifically describing how we create reality. Go on ,I dare you, pick it up and read it…you won't, no can't , be left in the same place when you have finished it. Essential information is contained within. You have been warned!!
---
You create your reality. When we make life difficult we miss the whole point.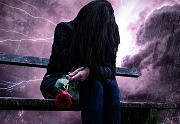 This is a very affordable book and great gift to help someone get out of a difficult life situation.
William Eastwood's best, with a simplicity that guarantees your success.
Acquire the knowledge necessary to create anything you want
Buy Direct for 30% Savings
Bulk rate discounts for groups, schools & universities.
---
All books are simple and easy to understand.
BOOKS ONLY PAGE (NO ADVERTISING)
Click above for HYPER-FAST-LOADING-PAGE button.
---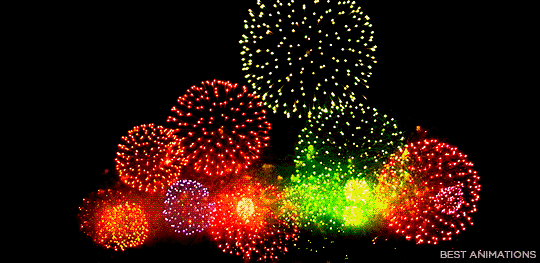 Primary article concludes here.
FOUR SCIENTIFIC EDUCATIONAL SITES WITH ONE PHILOSOPHY
Click below for more complete list of articles.
Click below to navigate to home page.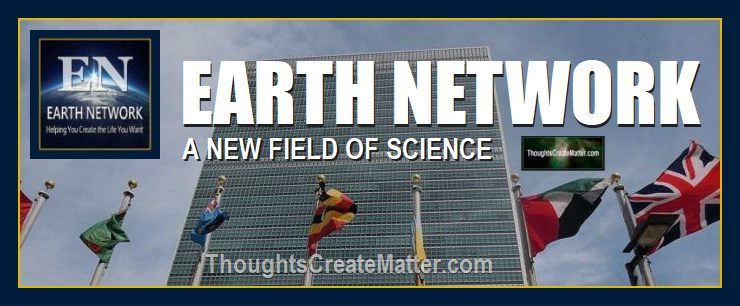 What Are Invisible Barriers to Success & Causes of My Problems? Mental Blocks & Self-Sabotage
Copyright © 2019, 2020, By William Eastwood
---
Categories: What are my invisible barriers to success? What is holding me back in life? What are the internal causes of my problems? Thoughts form matter. Are people good or bad? Where do all my problems come from? Click on our site and books to learn more.
What Are Invisible Barriers to Success & Causes of My Problems?
Mental Blocks & Self-Sabotage
"The most important decision we make,"
Einstein said,
"is whether we believe we live in a friendly or a hostile universe."