---

What Is an Inner Judge? If I Have One, How Do I Stop It?
---
What is an inner judge?
If I have one, how do I stop it?
I will answer these questions now.
---
The inner bad judge is a group of negative beliefs that have adopted their own voice to the point of standing out or by generating fear, guilt or other negative emotions.
The inner bad judge is a product of certain negative beliefs that we inherited when we were children, and/or traumatic negativity. The reason it is so persistent is because of the strength of the collective beliefs that we have inherited from past generations.
There is a cloud of confusion and deep sense of frustration and powerlessness that forms within us as a result of the primary myths of our culture. This fog in our mind enables the bad judge and victim to form.
---
If you have a negative inner judge in you, the way to stop it is to consistently flood your mind with positive thoughts. Because the judge is a bully, use the same methods you would use to combat bullying in real life. Learn all about your negative inner judge and rescript to reinforce the new metaphysical paradigm.
---
The problematic beliefs we internalize when we are very young are usually etched into the conscious and subconscious minds. Once a pattern is established, and if it is maintained for a long time, it can be difficult to reverse and a bad judge will form. The bad judge is the voice of all the negativity within you.
The problem is that once we have created events that reinforce the inner conviction then we have to deal with both! The events that we have experienced in our past seem to confirm that those problematic beliefs are correct.
The bad judge or victim is at the center of all negative thinking. Any strong belief or cluster of beliefs is like a little person in that it has its own opinion, personality and views on every subject.
This devil on the shoulder image in folklore has access to your thoughts and can introduce ideas. This is a mythological depiction of the fact that your beliefs do have personality characteristics.
The folklore angels on the shoulder, both good and bad, support my assertion that our beliefs, thoughts and emotions shape our personalities and behavior. The seeming evil we witness in the world goes no deeper than beliefs, because contrary to mainstream thinking, consciousness itself, and your soul are fundamentally altruistic.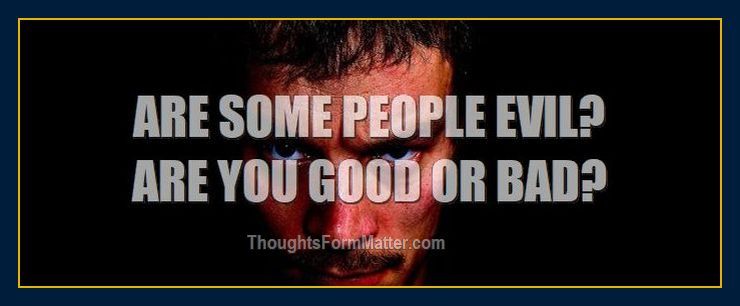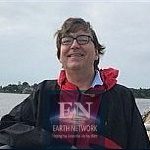 EVERYTHING WE ARE EXPECTED TO BELIEVE & WERE TAUGHT IN SCHOOL IS WRONG!
Nothing is impossible, so never make your dreams contingent on anything else. I discuss this in depth in my books and in other articles.
Your beliefs create continuity, not physical matter, because physical matter does not create anything. Past states of living systems do not create anything, only consciousness creates matter.
Our methods of achievement are based on a false premise, as is our economic system and all other models on which our institutions are based.
Social problems such as the bad inner judge and coronavirus are meant to force a search for answers which will inevitably produce a global paradigm shift. The result will be an incredible new period in human history in which these social problems do not exist and instead everyone's dreams come true.
The abbreviation for the Altruistic Movement (AM) and Earth Network (EN) together is AMEN. The traditional meaning of AMEN is "certainly truth."
Click above to learn more
CONSCIOUSNESS IS A STATE OF MATTER: MIT
Making excuses for the inner judge and victim
Many people will tell you that they are happy in life. They may not be living their ultimate dream, but they will assert that they are happy and that their life is fine. In their second breath they may say life is unfair or whatever.
People learn to make excuses for why they do not have what they really want, their shortfalls, fears, backsliding or whatever. This protects them from seeing the judge and victim. In fact, the bad judge may be responsible, protecting itself with a barrier of thoughts and beliefs such as these.
The bad judge and victim will give you excuses for not living the life you came to earth to live. This prevents you from battling the bad judge and eliminating victim consciousness. It keeps the negative, false self (parasite) safe and secure.
The inner judge and victim do not  allow us to be who we really are—the natural, authentic self experiencing a life of joy and dreams made real and being wild and free on earth.
Understanding that you are good is one of the best ways to disempower a bad inner judge.
With my books and free information I will empower you to create a life better than you have imagined in your best dreams.
The solution to the world's problems.  Your thoughts create your reality.


As you probably know, the first thing to do is stop a negative thought in its tracks and substitute it with a positive thought, or let it go and set a positive thought beside it.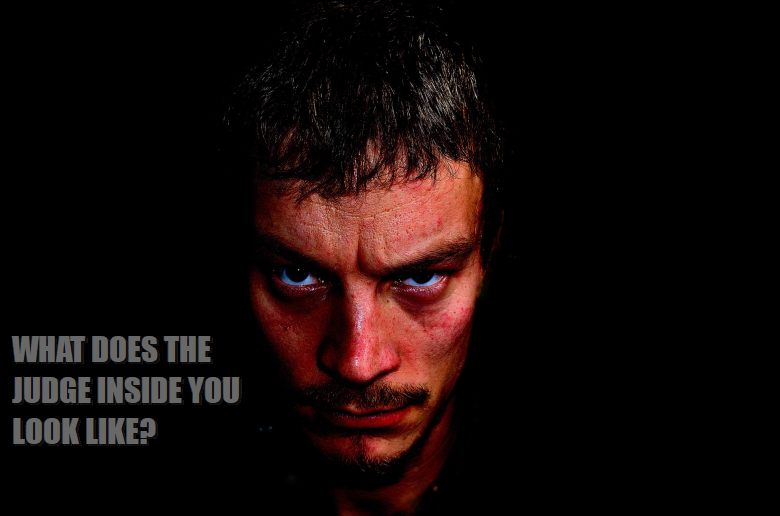 The inner judge is that voice within you that judges your every thought and action. The bad judge criticizes you every time it thinks you have made a mistake or done wrong in view of the beliefs of which it is composed.
What is the victim?
The victim is the "poor me" voice that takes the brunt of the judge and negative encounters in life that seem to be victimizing you.
When you catch yourself dwelling on the negative, the bad judge is that voice within you that criticizes you for doing so. Yet the bad judge creates those thoughts that you are having in the first place.
The bad judge is a part of you—your most inaccurate and disadvantageous beliefs working against the other natural and healthy beliefs in your mind.
The part of you that thinks "what am I supposed to do, I can't stop thinking these negative thoughts even though they are ruining my life!" is the victim.
The voice of the bad judge and victim often work together to bring you down in life. Both are constructed of false beliefs, lies and negative judgments about yourself.
My daily affirmation posts are what I used to successfully destroy the bad judge within me. They will work to rescript your thinking process. Once you automatically think in affirmations nothing can defeat you.

Click on the spinning globe at the top of any page to go to the day's affirmation page.
How to break free of the internal judge & victim
The first step necessary to break free of the parasite—inner judge and victim—is awareness. We cannot solve the problem until we are aware of it. Yet the vast majority of people in the world today are completely unaware of the fact that the inner judge and victim rule their lives.
The conscious mind directs unconscious activity that results in the actualization of our beliefs, thoughts and emotions.
Thoughts are energy which continues to exist. Thoughts combine with similar thoughts on inner levels. These turn into probable events which contain the impetus and pattern necessary to evolve into the complexity of matter.
Once sufficient intensity is achieved and certain requirements met, selected probable events manifest as ordinary events.
The balance of your thoughts, intentions, expectations, and those areas where you are focused or deeply emotionally involved will materialize as dominant areas of experience.
Take back you birthright
It may take determination and resolve to change your position, circumstances and personal experience, but negative thoughts and moods will hold you back.
It is necessary to take back control of your mind and life from the internal judge and victim. The voices that tell you what is possible or not possible that come from within you are like little personalities with their own opinions. These are the voices of beliefs you hold.
These beliefs that exist in your subconscious were often created when you were very young. You internalize the beliefs and values of your parents and the entire civilization.
Contemporary worldviews are based on myth. To be free to create what you want you must dispense with those particular myths that you internalized as a youth. Doing so will allow you to create everything you want in life effortlessly.
You are in control of your life. The conscious mind controls what enters and grows in the subconscious. You must gain awareness of what you are telling yourself is or is not true in your head. Then you must learn to project what you want in belief, thought, imagination, expectation, affirmation and emotion.
Some aspects of manifestation are automatic following laws of physics, and some aspects are directed. At a deep inner level you initiate, project and control what happens to you like a producer, transforming energy into objects and events.
To fully take advantage of the principles of conscious creation it is advisable to adopt a new baseline in the manner in which you relate to reality. To make the metaphysics work as it was meant to we need to  automatically think in terms of attracting probabilities in simultaneous time.
Before I learned to influence reality effectively with my thoughts,  I had to do battle with the beliefs I had inherited early in life. The inner judge (parasite) within me was sabotaging everything I set out to accomplish. Click below or get "The Solution..." to learn more.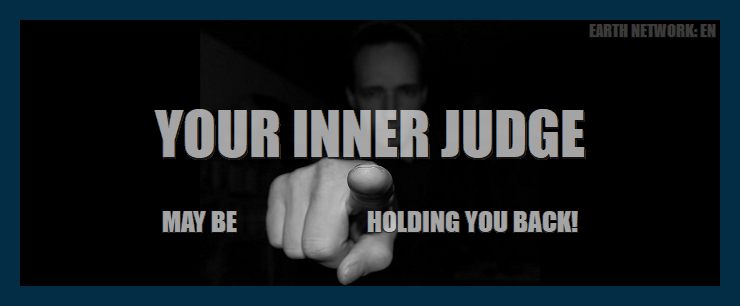 You must first be aware of a problem before you can solve it.
The articles on the four website here contain the information to help you get rid of the inner judge and victim.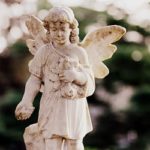 It can take from minutes to years to replace the bad judge with the Godling, depending on the strength and extent of your negative belief structures. You have beliefs that both threaten and reinforce the bad judge.
Your bad judge may not want you to challenge it and will defend itself just like a person will, often by any means available.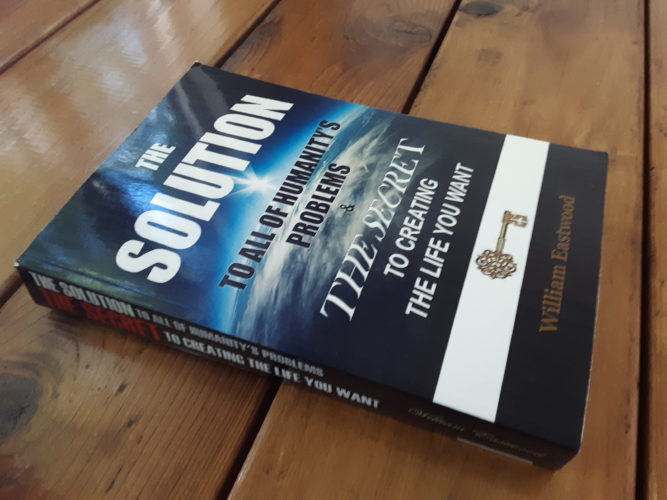 "The Solution..." explains and clarifies further.
"THE SOLUTION TO ALL OF HUMANITY'S PROBLEMS
ENDORSEMENT
"We can literally change the course of civilization by lifting the race to a higher path through implementing the solution."
— Mario Fusco, TH.D., RS.D, B.S.c.
Here and now we have the power to work magic of such proportions we have never fathomed. Yet unseized, such power waits for us to claim it. It is of no use until we awaken to it. 45 year study. It is all here, in the solution!
NOTE: The content in this website is based on this book.
The way a bad judge protects itself is by surrounding itself with other protective beliefs. Two of those beliefs I have experienced in my life are, "I cannot change my beliefs," and "my positive thinking is not working."
The list of potential negative beliefs is endless. These beliefs are whatever you tell yourself is true in the constant daily self-talk in which we all indulge. Change these thoughts and you change your beliefs.
If you have poor self-concepts, the associated beliefs can add to the strength to the bad judge's arsenal. Whenever you think thoughts like, "no matter what I do I can't get the result I want," or, "I am weak and inept at this metaphysical stuff," you are in that moment strengthening the bad judge and victim.
You can usually only weaken negative beliefs one thought at a time. This is what most of us struggle with. We must learn to think in affirmations rather than from the perspective of the bad judge and victim. This is the only way out of your problems in life.
You are in control, and if you can create your problems by what you think you can also create all your dreams! You must simply learn to take control of each little thought as it comes into your mind, and you must do this consistently.
---
All books are simple and easy to understand.
BOOKS ONLY PAGE (NO ADVERTISING)
Click above for HYPER-FAST-LOADING-PAGE button.
---
When you adopt the right attitude, and base your life on your strengths and integrity, it is easy to divert your thoughts to the positive. In fact, it happens automatically.
The more you practice at replacing negative thoughts with positive thoughts the better you will get at it, and the weaker the judge will become. Every time you see your thoughts as a real cause of events and feel that you acquire good control over your thoughts and emotions you weakened the inner judge and victim.
As your life becomes more and more positive these positive experiences will repel all the negativity that once gripped your mind and determined your emotions The positive will reinforce itself in your life.
When you do this work, developments are slow initially, but as you practice the principles of positive thinking there is a snowballing effect and eventually you reach the ultimate dream or goal that is your greatest passion.
This is the main issue in life, and books can and are written on the subject.
New science application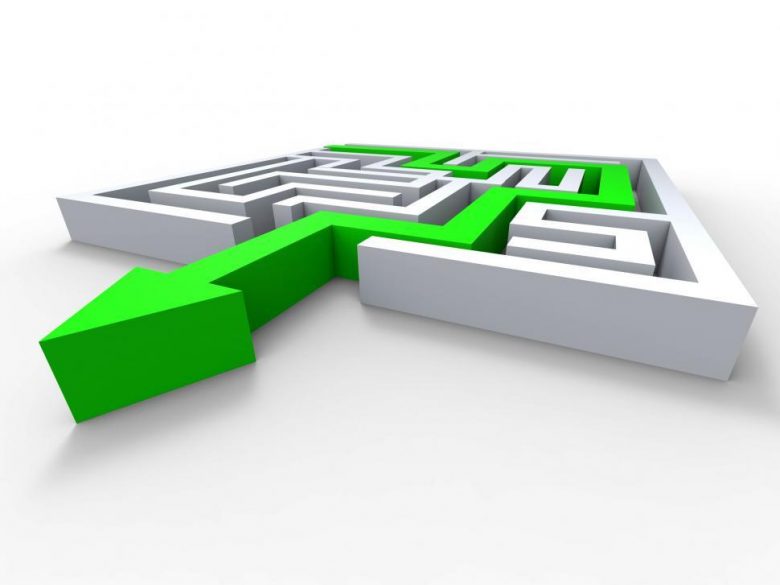 The journey of transformation (life is a journey, not a destination)
Our civilization has in the past thought that matter forms ideas, but it is just the opposite. Ultimately, everyone will discover that the events they experience are holographic projections; manifestations of "past" thoughts.
We create our own reality. If you study this material long enough, it is inevitable that you will finally come to this conclusion.
The more open you are to the idea, the more the evidence begins to present itself. Eventually many people experience a shift which feels like they are awakening in a dream that they are creating with their own thoughts and emotions. Once this happens you realize the true power you have to shape events.
After realizing that your thoughts create your reality it is just a matter of learning to focus your thoughts properly. Beliefs must improve, attitudes and expectations must improve, and positive emotions need to be fixed primarily on the sense of acquiring and having what is wanted rather than lack and frustration. This can be difficult to do in the face of contrary evidence, such as the disturbing news about the coronavirus, a lost job or whatever you are struggling with now.
Embrace the paradigm in full
True mastery is a result of acceptance of a new view of reality and a willingness to go all the way. This means you understand the true nature of time and probabilities. You must commit to the wonderful truth rather than think it is too good to be true. If you doubt the process, the doubt itself is like static and interference.
Proper focus is an art & science
How do you create a sense of well-being when the country is in lock-down and markets are in free-fall? It is often difficult to do this. We may remain with one foot in the old world and one in the new paradigm. This is generally far less effective. You must realize that as your thinking and focus changes so will your reality, but time is usually required. The mind must be repatterned.
Be daring, brave & confident
To create what you want you must be very brave. You must be willing to dispense with the comfort blankets. When it comes down to it, most people cannot completely let go of familiar beliefs and subjective habits of perception. Often, we are addicted to the idea that other people and situations prevent our success. Our institutions and societies are based on the idea of victimization.
No one can stop your thoughts & dreams from manifesting but you
Other people and situations, no matter what they are, cannot prevent your desires from manifesting. If this statement upsets you, it reveals the intensity of the belief that you are a victim or are held-back despite your will. The problem with such a reaction is that it speaks of belief and belief is thought, and thoughts create your reality. Beliefs are the strongest kind of thoughts; they are thoughts that we have invested with strong conviction. These carry emotions that show what we really believe.
The strongest conviction wins
We create according to the strongest convictions within us, and these are typically fears or the idea that we are not good enough to create what we want in life. We often hide these insecurities from ourselves by denying that is what we really believe. But if we feel anxiety first thing in the morning, this is a beacon as to what is holding us back, and it is a means of discovering our hang-ups.
Your emotions tell the truth
Your emotions will tell you what you really believe about something. How you feel speaks of your predominant belief that manifests as your experience. Beliefs create events on inner levels of consciousness and these pre-matter events evolve and are eventually projected by the brain and five senses as a hologram. Your environment is that hologram.
Where Do We Create Our Reality?
A master regains intuitive knowing and reinforces it with intellectual understanding. They apply the principles and adhere by the new worldview faithfully despite inner pressure to break with understanding and join the world of victims.
Everyone knows what mainstream science will not admit
Many ordinary people as well as psychics are certain that they receive some kind of spiritual help. This can only come from other levels of reality. Millions of people believe their thoughts affect people, reality and physical matter.
Edgar Cayce, who was perhaps the most renowned psychic in history, could put a book under his pillow when he was a child, and wake up in the morning knowing the content of the book. This is why he was called the sleeping prophet.
This is possible because every object in your environment is an extension of energy that connects to the level of creation that allows it to exist. There are extensions within books similar to telepathic cords. This represents energy being projected holographically.
Every object around you is a holographic projection of your mind that connects you to the innermost portion of your soul that creates them.
If you want to break old patterns and habits of perception, bring powerful books into your life and remain centered on what they represent — the truth you are bringing out within yourself by having them in your presence. Once you materialize something in your life, an energy pathway continues to exist, even when the object is long-gone.
---
All books are simple and easy to understand.
BOOKS ONLY PAGE (NO ADVERTISING)
Click above for HYPER-FAST-LOADING-PAGE button.
---
William Eastwood is a blood descendant of King John, signer of the Magna Carta.
Lineage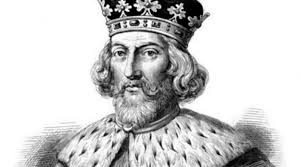 William Eastwood is a descendant of King John, who signed the Magna Carta, and King Henry Il.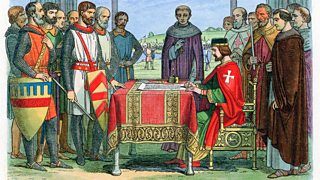 William's mother is Ann Borden Doolittle. William is related to General Jimmy Doolittle, who turned the tide against the Japanese in World War II, and Clint Eastwood. He is also 10% Mohawk Indian.
William's appearance resembles the Doolittle's more so than the Eastwood's.
William Eastwood is the 11th generation from Abraham Doolittle who was born in England in 1620. Abraham emigrated to Boston in 1641.
The planters (Doolittle family) that came from England were descended from nobility and educated. Abraham Doolittle was a Puritan and disagreed with the government and the Church of England.
The Doolittle family was well to do and were seeking religious freedom.  They were afraid the government would confiscate their possessions.
Samuel (Chief Executive Officer of New Haven Colony in the early 1600s) who was one of Abraham's sons, was married to Mary Cornwall, (who's father, Reverend Peck, was an original proprietor of Hartford, the capital of Connecticut, [the Constitution State]). 
William is from the line of Samuel.
Mary's ancestry goes back 15 generations to her direct ancestor, John Plantagenet, King of England. King John signed the Magna Carta and his father was Henry Plantagenet, King Henry ll of England.
All descendants of Samuel are descendants of two of the Kings of England.
William Eastwood is a descendant of two kings of England, one of which signed the Magna Carta, which some consider the greatest document in the world.
The Magna Carta is a human rights document, the first of its kind in world history.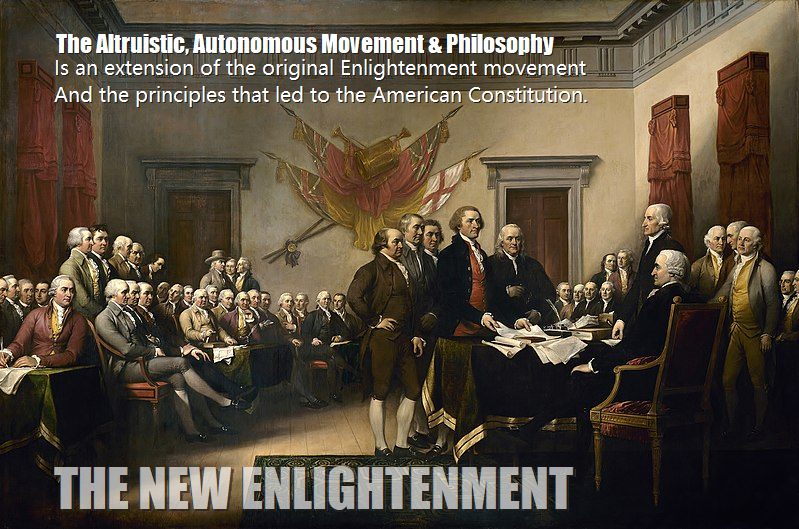 Altruistic Movement Redirect Civilization
All time is simultaneous. The past and the future exist now. You can reach probable futures and probable pasts through inner channels through which your consciousness flows.
This is done through expansion of consciousness, a subject fully covered on this and other EN websites.
The past can be changed to change the future. And the future can be changed to change the past. All parts of the whole interact and change each other.
Click above to learn more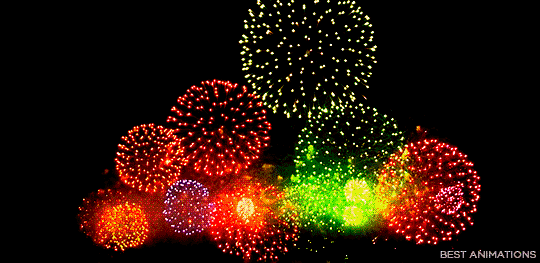 Primary article concludes here.
FOUR SCIENTIFIC EDUCATIONAL SITES WITH ONE PHILOSOPHY
Click below for more complete list of articles.
Click below to navigate to home page.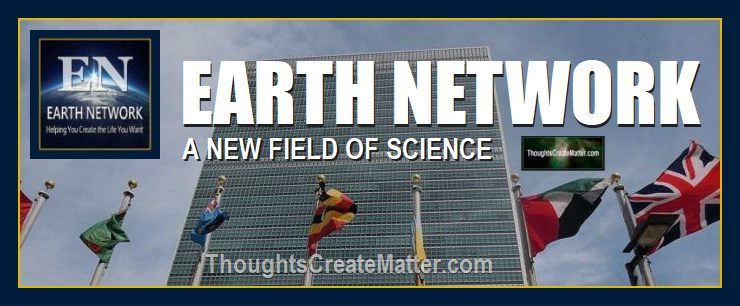 What Is an Inner Judge? If I Have One, How Do I Stop It?
---
Copyright © 2020 By: William Eastwood
Thoughts Create Matter Links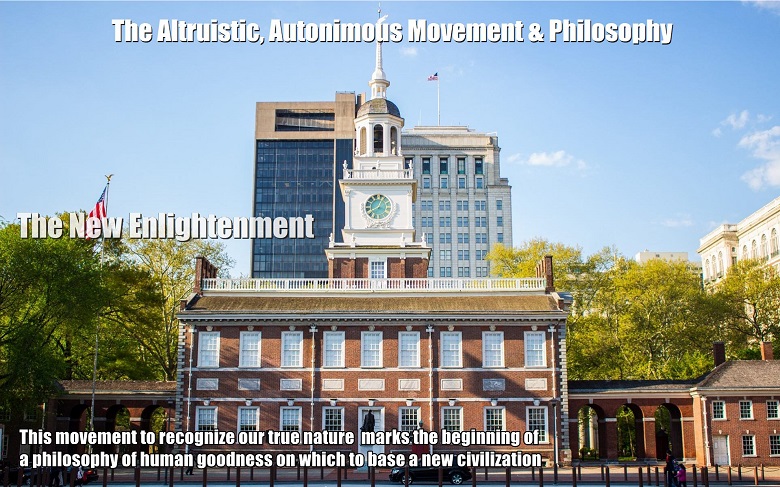 ---
Categories: Thoughts Create Matter. The Internal Judge & Victim, Why You Are Not Free & What You Need to Learn & Do to Be Free, The internal bad judge and victim, How to stop the internal negative voice within, Civilization's current myths provide a fog in which the parasite and inner judge and victim form. Conscious thinking creates matter and reality.  Proof consciousness & thoughts create matter. Proof thoughts and consciousness create matter. Click on this site to learn more!
What Is an Inner Judge? If I Have One, How Do I Stop It?
Use affirmations and the many articles on this site. Just about everything on the site will help you to overcome the inner judge and victim.
Make a list of everything positive about yourself and everything going well in your life, no matter how seemingly small or insignificant. Focus on this list and your positive beliefs as you become increasingly aware of the parasite, judge and victim. This focus will protect you and keep energy moving in the positive direction so that you are following a path to freedom.
The concepts conveyed in this website are within these books.