---

What Are Invisible Barriers to Success & Causes of My Problems? Mental Blocks & Self-Sabotage
---
What are mental blocks and self-sabotage?
What are invisible barriers to success?
How do I know if I have invisible barriers to success?
What are the causes of my invisible barriers to success and problems?
I will answer these questions now.
How do I know if I have invisible barriers to success?
---
If every time you take a step forward you take a step or two backwards, you probably have invisible barriers to success. If you make excuses for yourself or apologize for your behavior often, you may have self-worth issues which act as invisible barriers to success.
Any kind of problem severe enough to hold you back, from health issues to a poor attitude may be caused by invisible barriers to success. Limitations and impediments are often the result of limiting beliefs. If you are not aware of those beliefs, then they are invisible barriers to success.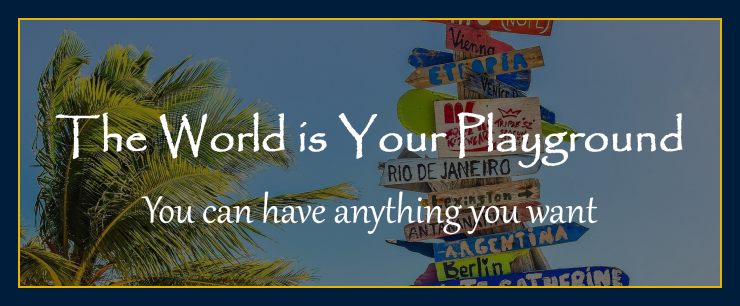 In your past you probably did not choose your thoughts as well as you do now because no one taught you that your thoughts manifest. Post-traumatic-stress syndrome is a powerful example of how our fears and negative experiences can hold on in our psyche and body. They may cause our positive thinking to be followed by frustrations and anxieties about getting what we want in life. Often this causes our thoughts to argue for our limitations, which we then manifest instead of what we were affirming.
So what do we do?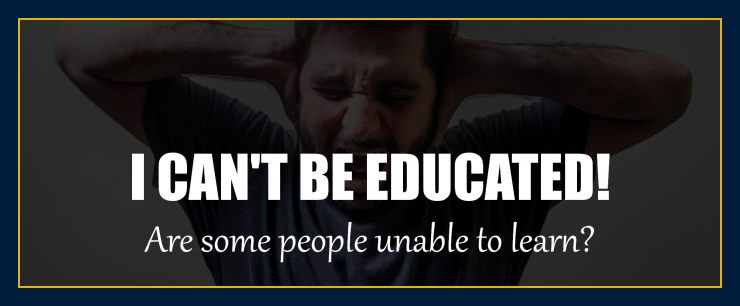 The source of the physical universe
---
The Ancient Greeks understood the source of the physical universe was within. Western civilization believes otherwise. Until we understand what the Greeks knew we will experience turmoil and division.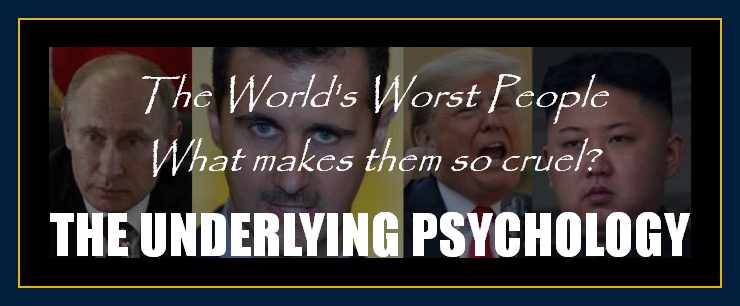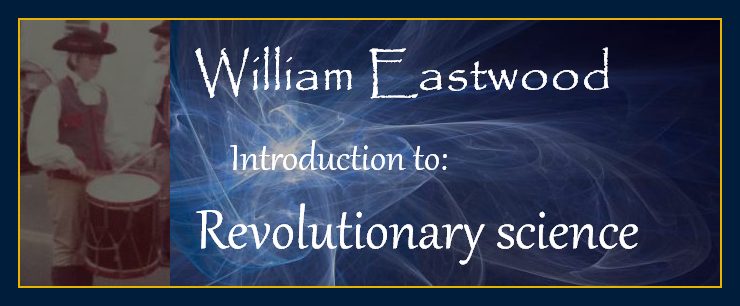 "Enthusiasm" is a Greek word for "in God." Live in the moment with enthusiasm.
What are invisible barriers to success and causes of my problems. Mental blocks and self-sabotage.
---
ON THIS WEBSITE:
Had Albert Einstein been successful defending physicist David Bohm in 1949, this scientific paradigm may have replaced materialism as our world's accepted science. Documentation Princeton University.
A NEW SCIENTIFIC PARADIGM OF REALITY
---

At age 12, William Eastwood said, "I can change the world," and he picked up a pencil. Less than a year later, William's school counselor called Yale University.
"Soon afterwards I was on the entire front page of our local newspaper and was working in a private research and development firm with a Yale professor.
"I was so successful applying the principle "that thoughts create" that I set my goals higher. I had something more important to do."
Documentation and public record.
WHERE EVERYONE IS GOING
Click below to learn how you can magically and effortlessly create your goals and dreams with this new scientific paradigm of reality.
Create whatever you want LIKE MAGIC!
FOR YOU
DISPELLING PRIMITIVE SUPERSTITION
William Eastwood philosophy, also known as international philosophy, is an international standard philosophy of connectedness William Eastwood developed that recognizes the power of your thoughts to create events. We give you the tools you need to create anything desired in life, and we recognize the goodness of your human nature and your personal being.
Scroll down to continue reading article.
What are mental blocks and self-sabotage?
---
A mental block can be an unwanted memory the mind blocks or simply an area in which additional forward progress feels blocked.
Self-sabotage is when something inside you does not want you to succeed. Negative beliefs, guilt, fear, low self-esteem or even just a careless attitude can cause self-sabotage.
The causes of your problems are in your beliefs, thoughts and emotions. They are not in the past. Your current thoughts and emotions manifest as events and objects. This is possible because both thoughts and matter are electromagnetic energy.
Click above to learn more
CONSCIOUSNESS IS A STATE OF MATTER: MIT
What are invisible barriers to success and causes of my problems. Mental blocks and self-sabotage.
What are invisible barriers to success?
---
Since beliefs, thoughts and emotions create your reality, invisible barriers to success are any beliefs, thoughts or emotions that may be holding someone back.
You do not necessarily have to know the cause of problems in your beliefs to change your beliefs and solve your problems. The solution is often to stop looking for problems and assuming they exist. Intense positive thinking can solve any problem.
It may be difficult to be positive in a pattern of problems and negative situations, but that is what must be done. I have suffered the worst possible experiences in life and I have still come out on top and so I know the principles work. The "First Key…", other articles on this site, "Beautiful Person…" and the book below can help you in these kind of situations.
45

EASTWOOD
45 years of research goes into every book
I created a bold and daring goal of changing the world, and when I created a company to fulfill my vision, reality shifted
---
45

EASTWOOD
45 years of research goes into every book
No more negative emotions, no more restrictions, and no more suffering: A gift from the heart
---
What are invisible barriers to success and causes of my problems. Mental blocks and self-sabotage.
What are the causes of my invisible barriers to success and problems in general?
---
Beliefs are usually the cause of invisible barriers to success and are the invisible barriers that hold us back. Problems in general are a result of limiting or inaccurate beliefs.
The most debilitating belief of all is one that is held by virtually everyone and has to do with time and creation. You can break a negative pattern with joy when you understand that reality is constantly being recreated by your beliefs, thoughts and emotions. The article below explains.
Anything that you consider to be a fact about reality may be an invisible belief that is an invisible barrier to success.  If, for example, you believe in evolution, a religion or a bad economy making things difficult for you, these are hindering beliefs.
Philosophical beliefs are often the cause of invisible barriers to success. Believing human nature or some people are unworthy, if internalized, for example, can cause you to feel that you are not good enough. Believing you are not good enough can easily be an emotionally-held invisible barrier to success. A negative self-concept can cause you to lose gains and sabotage yourself.
Specific beliefs are often involved. Many people believe that gains are hard to come by. They may also believe that they will easily loose what they gain, that people will be after their money, etc. These kinds of conclusions often come from beliefs in scarcity and that it is a struggle to survive.
45

EASTWOOD
45 years of research goes into every book
With "WHAT IS THE CAUSE OF..." you can solve your problems and the world's problems at the same time. "WHAT IS THE CAUSE OF..." explains the real cause of all personal and social problems. Then it gives you methods to achieve goals based on an algorithm that can be applied to all goals.
.
Paperback / eBook DIRECT FROM MANUFACTURER - most reliable source -fastest delivery - lowest price
Scroll down to continue reading article.
Overview of the science. ThoughtsCreateMatter.com
C = Ef = M  ThoughtsCreateMatter.com
Holographic reality: Events are a projection of your mind. ThoughtsCreateMatter.com
A new science and philosophy of life. ThoughtsCreateMatter.com
Why science and religion told us our thoughts do not create our reality. MindFormsMatter.com
There are no solid particles. MindFormsMatter.com
Exactly how thoughts create reality. MindFormsMatter.com
Secrets of the universe unveiled — Creation is continuous. ThoughtsFormMatter.com
The Altruistic Movement. ThoughtsFormMatter.com
The New Enlightenment. MindFormsMatter.com
The world is your creation; you can have anything you want.  MindOverMatterPower.com
Eastwood: Universal author and free international philosophy; lineage, true story, interview documentation. ThoughtsCreateMatter.com
An  Einstein-Rosen Bridge has been opened! Time travel Colorado & what it has revealed about our future. ThoughtsCreateMatter.com
Secret Wisdom Books by William Eastwood. Lulu.com
We should be happy and satisfied in life
---
Success and happiness should come naturally and easily. When we get in our own way and prevent the universe from giving us what we want it is self-sabotage. We get in our own way because of limiting beliefs, various assumptions, lack of faith and disadvantageous thinking patterns. When we are unaware of what we believe we have invisible barriers to success. These are all mental blocks and forms of self-sabotage.
Your seemingly invisible conscious and unconscious beliefs are not inherently invisible, you just may need to pay more attention to the content of you mind. It is all there for you and you need to focus on what is right rather than what is wrong, and this applies to everything.
Often beliefs, once identified, seem to be difficult to get rid of, and this can also be a belief. Any subjective activity from emotions to assumptions produce Conscious Energy Units (CEUs) which affect and determine events (see our new field of science link below).
It is therefore possible to use any such activity to your advantage to overcome negativity or impediments. Use whatever works for you.
Invisible barriers to success are a result of lack of awareness
---
Invisible barriers to success are often patterns that are established early in life. You know you have invisible barriers to success if every time you make financial or other forms of progress that you backslide or loose the financial gains.
The reason why problems of any kind usually repeat and why people and events we cannot get rid of do not go away is because for whatever reason we have not paid attention to our beliefs, thoughts and emotions. In most cases no one ever taught us that the events in our life were manifestations of our beliefs, thoughts and emotions. As a result, we never paid much attention to what we were thinking or believed that held us back. We did not even make the connection between our thoughts and our problems and restrictions.
Scroll down to learn more.
Click above to learn more
Invisible barriers to success and the cause of problems
---
If we were taught the correct paradigm when we were young, we would have learned the importance of thought, emotion and corresponding methods of solving problems. Instead, no one taught us the right way to manage our beliefs, thoughts and emotions. We thus carelessly allowed patterns to develop.
We may now have unwanted mental patterns, and these cause the repeating problems, invisible barriers, mental blocks, self-sabotage or whatever pattern is holding us back now.
The solution is simply to manage your thoughts and emotions until the problem goes away.
A problem that occurs early in life is a manifestation of inner psychological limiting belief. If we physically remove ourselves from the problem or person we cannot get rid of, the underlying energy track will remain. If we project the same thoughts and energy, we reactivate the energy track and it remanifests, but perhaps with different players and/or setting. Each time this happens the track and problem is reinforced.
You may only need to say affirmations. Suggest that you are immune from negative suggestions and influences. Visit my daily affirmation and guidance page. If you apply the affirmations given properly you will clear up your problem.
Money and positive events are composed of and created by your own energy. Anything you desire must be created by means of deposit. Every positive thought and emotions is a deposit into an inner energy bank. Even protecting your account is a factor of deposit.
An affirmation is a deposit.
Affirmations = success, money and protection
---
More is achieved with the mind than we generally realize. In an interactive universe it is necessary to have the proper focus, beliefs and intent. How is this achieved?
I have developed the habit of looking at my affirmations during the day and at night. This is the healthiest habit I have developed. At any time I feel negative thoughts coming on, I can click the affirmation page icon on the screen of my phone and read the list I have posted for that day. I have four sites I can look at to find the most effective affirmation.
Often, I will read only the affirmation that is relevant or has the greatest impact at the time. At other times it takes only a second to remind my mind of my preferred thoughts and emotions.
Use what you have. Use affirmations to redirect your mind and make deposits.
If you have a phone, you can do this at any time, even at work. If your employer does not allow phones, you can ask them to allow access to my affirmation page for the benefits it will offer everyone. You can even affirm that you will be given the opportunity to do so.
Your thoughts should be thought of as tools to achieve any goal. People see time in a routine job, or waiting in a line as down-time, but these moments are your greatest opportunities to create what you want in life.
Employing affirmations in a line can bring in more money. Using them at work, for example, can raise employee morale and productivity, circumvent conflicts and help everyone to focus in a positive direction and make more money as a result.
Belief, expectation, faith, assumption and wishes are all energy that manifest, yet these are all a product of thought. There is nothing that cannot be created with affirmations.
Is there something you want? The proper affirmation can immediately create in on an inner level, and another affirmation can propel it into physical form.
There is no reason on earth for anyone to be depressed. The reason why we have depressed people and mental illness in this world is because we have a dysfunctional psychology because everything we have been taught is wrong!
How do I stop repeating problems?
---
To stop the manifestation of the inner energy track we must steer clear of the emotional-set that triggers manifestation. Emotions are caused by beliefs and thoughts. We can guard against those that create our repeating problems. At the same time, we can project our thoughts and emotions into the opposite pattern. We can focus on everything good in our life, all that is working, people helping us, our dreams, what we love, etc..
Your belief system is usually composed of values attached to basic interpretations of reality — the main ideas you have inherited from your culture. If at an early age your parents conveyed how difficult life is or how hard it is to get ahead in a dog-eat-dog world, those ideas could have taken root within you.
Negative ideas can grow within you to the point that they form extensive emotionally associated networks of similar beliefs and memories that become so powerful that they push out anything contrary. These would be your invisible barriers to success. The most charged ideas prevail over the weaker ones and control experience, manifesting as events. When you feel constrained, often it is necessary to challenge your primary worldview with a new one. That can be done through study and immersion in the new paradigm.
Beliefs, like vines, grow. You can grow and attach additional invisible barriers to success to your primary invisible barriers to success as you live your life.
Surrounding your primary beliefs are secondary beliefs of lesser intensity that consist of perceived obstacles in life, negative occurrences and other reinforcing negative ideas and memories that tend to grow and intensify as we get older.
On an intellectual level you may not know what idea is generating your problems. If an idea like, "human nature is good" disturbs you and seems charged, that idea may be pivotal in upholding the whole destructive inner invisible barriers to success in place.
The idea that you create your reality gives you a sense of natural power, and the idea that you are good gives you the right to use that natural power.
45

EASTWOOD
45 years of research goes into every book
Create the life you want with the book that can solve all problems, both public and private
---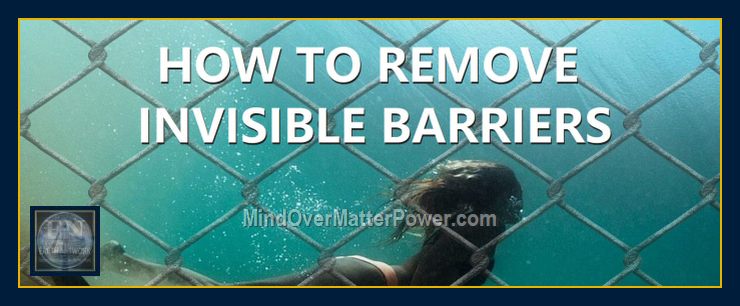 You can get rid of your patterns and problems
What happens in your daily life reflects what is going on in your inner subjective world. By that I mean that your beliefs, thoughts and emotions are projected into matter holographically. Matter itself is a state of consciousness. Both consciousness and matter are electromagnetic energy.
The repeating patterns you see in the physical world can only be understood by taking into account the belief and thought patterns within you. Otherwise, nothing explains the repetition. The only answer is that your beliefs must be creating your reality, as is explained in this website.
Invisible barriers to success are caused by thoughts you have had days, weeks, or years ago. Usually these are beliefs about yourself and reality that you have picked-up early in your life and internalized.
When you believe a thought, it becomes internalized. If you do not believe it, the thought passes you by and does not become the substance for an invisible barrier to success.
Your experience is a result of beliefs and is a projection of your consciousness. Core beliefs define your universe and in doing so dictate what can and cannot manifest in your world. Negative beliefs, therefore, become internal barriers to success until you are able to dismiss them completely.
The Solution identifies core beliefs underlying all our problems and offers a means of manifestation.
Because everything in life begins with the mind, we rarely get what we want out of life because of this backward use of our mind and thought process.
As if this is not enough, we are excessive in our physical actions, perhaps working two jobs. We become exhausted and lack the energy and time we need to create what we want in life!
You must instead deny your problems the energy of your attention that keeps them going.
Because ideas continue to grow and evolve within us, they can help us in reaching our goals or they can form structures that prevent success. When the energy of negative ideas reaches a certain pitch, it feels as if we cannot break repeating negative patterns in our life because we have an invisible barrier to success or are not being resolute enough.
For every step forward we manage to achieve we may seem to take two steps backwards.
If you design affirmations to cause an opposite and positive reaction you can diminish contrary negative ideas. If you see food and think, "I eat too much and am gaining weight," you can instead think, "I am in control of myself and life and look great."
Use affirmation to protect yourself from negative suggestion.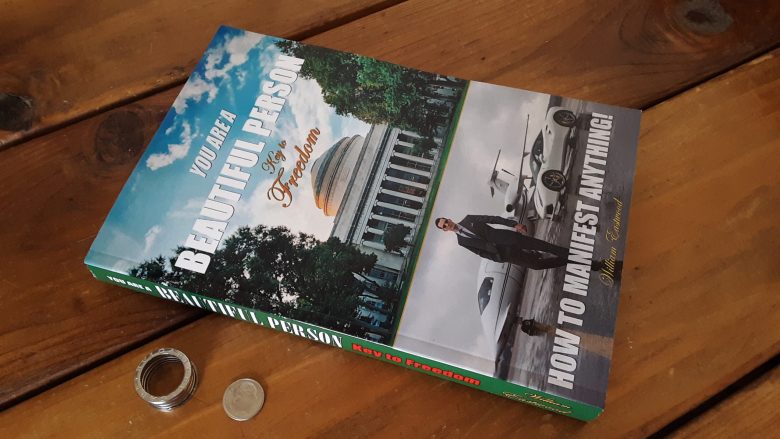 If your mind argues, it means you have other beliefs connected to the one you are trying to change that act as supports. This just means you have to change that or those beliefs also. A lot of positive thinking is in order, and this thinking must intellectually challenge past beliefs and attitudes.
An overhaul of your belief system requires an extensive reeducation and that can be achieved through continued reading and contemplation.
45

EASTWOOD
45 years of research goes into every book
Success Guaranteed works like magic to create whatever you want, no matter what it is
---
You create your reality
"Our civilization must be based on a single scientific paradigm everyone can agree on in order to heal division and function properly.
"But it has to be the right science"
— William Eastwood
The right science
---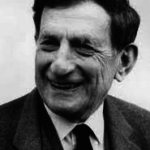 Why wasn't this science more widely accepted into the mainstream?
---
What happened to this science, and what is this about? Read more...
The science above was silenced for political reasons (and because it didn't fit the picture of the world accepted by the scientific establishment at the time)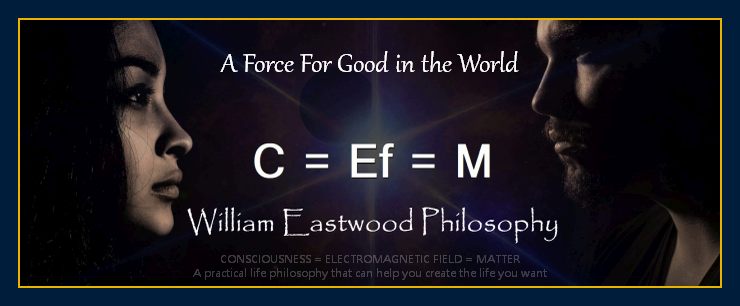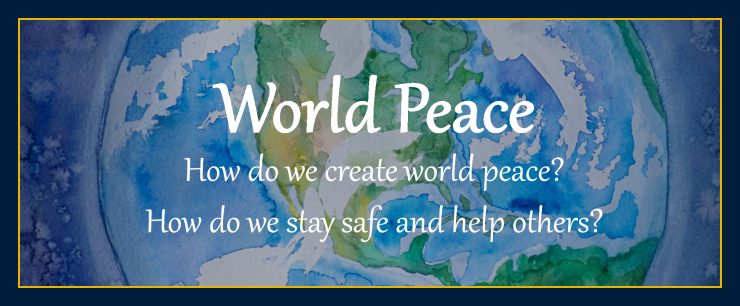 A public record of Eastwood's interview at age 16 is available for you to read here.
It is also available to you through the United States library system microfilm database.
By 1979,

the effects of my first experiment were astounding
EARTH NETWORK
There is no problem that cannot be solved, no obstacle that cannot be overcome, no circumstance that cannot be transformed, no goal that cannot be achieved, and no dream that cannot be attained.
Is there an easy answer to your problems and easy way to manifest your dreams?
---
Wouldn't it be nice if there was a kind of magical solution to all your problems? There is, and I am not pitching a religion or cult.
If you seek love, money, freedom, or something very vital and important, you can have what you want. This is a truly amazing way to create the best possible reality for yourself and others!
Based on the science of David Bohm, a philosophy that works LIKE MAGIC!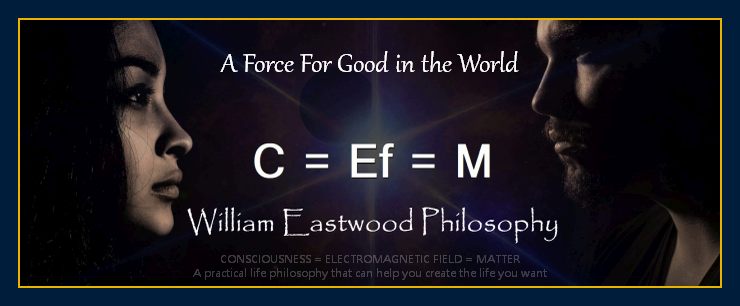 When we awaken to our true nature, we begin to realize that we are supported and graced by an altruistic consciousness of which we are a part. When we become aware of how the universe works, we begin to notice how the universe bends in our direction and works to our advantage.
An entirely new worldview begins to set in. When that begins to happen, I can help you to create what you want in life.
HUNDREDS OF ADVANCED FREE ARTICLES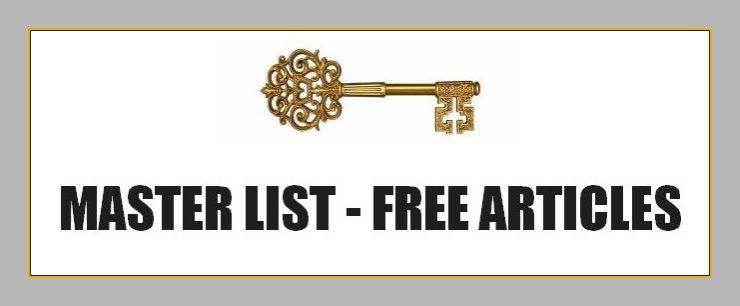 OUR BOOKS DIRECTLY FROM THE MANUFACTURER

OUR BOOK DESCRIPTIONS ON THIS SITE

DAILY AFFIRMATIONS AND GUIDANCE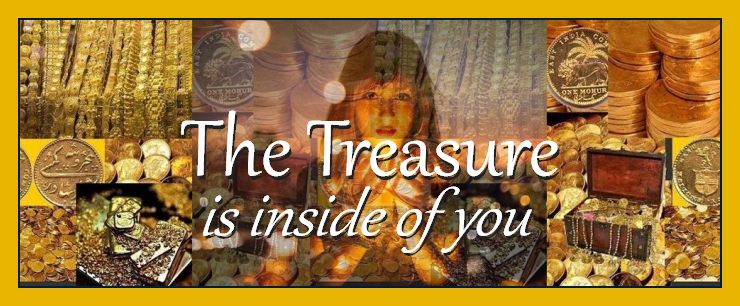 Click on the spinning globe at the top of any page to go to the daily affirmation post.
45

EASTWOOD
45 years of research
BRAND NEW: Just released June 3rd.
Our audio goal-delivery-system
How Do I Make This the Best Day Possible?
Manifest While You Sleep
"How Do I Make This the Best Day Possible? Manifest While You Sleep," is a studio-produced audio book delivery system that can be used to achieve any goal. It is scientifically designed to replace the entire paradigm of materialism and all limitations. With it you will be able to manifest what you want in life. Further description can be found here, or by clicking on image which will bring you to a free ACX trial offer and sample you can listen to.
The entire content of the audio goal delivery system is posted piecemeal one day at a time on our daily affirmation and guidance page. Each day we post a different section of the audio book.
How to manifest money example
---
WILLIAM EASTWOOD: If I can materialize eleven twenty-dollar bills in one summer, you can learn to do the same.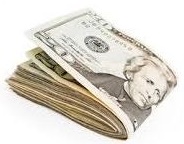 I conducted an experiment to test the ability I had to manifest (find) money. The first hit was an envelope with four $20 bills in it with no identification. A few weeks after that I found six $20 bills folded together. A week later when I was walking to the bank and thought I should try to manifest more, I closed my eyes for a few seconds and visualized a $20 bill. I was focusing on how I felt the last time I found $120.
Unbelievably, as I opened my eyes they were already fixed on a folded and partially crumpled $20 bill.
In a second of amazement I recognized the color of money, then I looked for the denomination, and because it was a little crumpled it took a few seconds before I realized that I was looking at the number two on a twenty dollar bill!
I quickly scooped it up and put it in my pocket with triumphant glee as I scanned the street for more. I text my sister whom I was with when I found $120, and told her "I did it again!" She text me back "Good work."
Of course you are wondering what my secret is. For this experiment to work I had to focus on money for over a year, often saying affirmations while filling myself with the feeling of finding money. It is something that happened because of the cumulative effect of my constructive focus and creative efforts.
I want to mention that I was feeling on top of the world the morning I found the eleventh $20 bill. I was focused on the feeling of the perfect summer day near the ocean in New London, CT. In general, the more positive thoughts and feelings we have, the more likely it is that we can manifest positive events and objects like finding money.
There is more to this and my books contain everything you need to know to manifest money as I did.
How to manifest achievement and goals example
---
WILLIAM EASTWOOD:  No matter what situation you are in you can change your reality. When I was twelve, I applied these principles and began drafting houses, and by age thirteen I was working with a Yale University professor on the design of inventions.
Yes, your beliefs, thoughts and emotions create your reality. Your thoughts literally become the events you experience and the objects you encounter in your future. Thoughts are composed of the same electromagnetic substance as objects and events. The substance of your thoughts becomes what you experience.
How to manifest success example
---
WILLIAM EASTWOOD:  When I was 22 years old, I called my friends on a Saturday morning. Everyone was still sleeping and so I decided to go on an adventure, and I drove north. I ended up in the state of Maine where I came across a 1776 home that I purchased. This is an example of a synchronistic event because what seemed negative initially ended up causing me to change the direction of my life. The house was what I had imagined and was exactly what I wanted.
In my early twenties I purchased three large colonial homes on the coast of the state of Maine in the U.S. with the money I made applying the principles on this website.
45

EASTWOOD
45 years of research goes into every book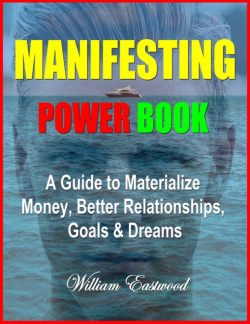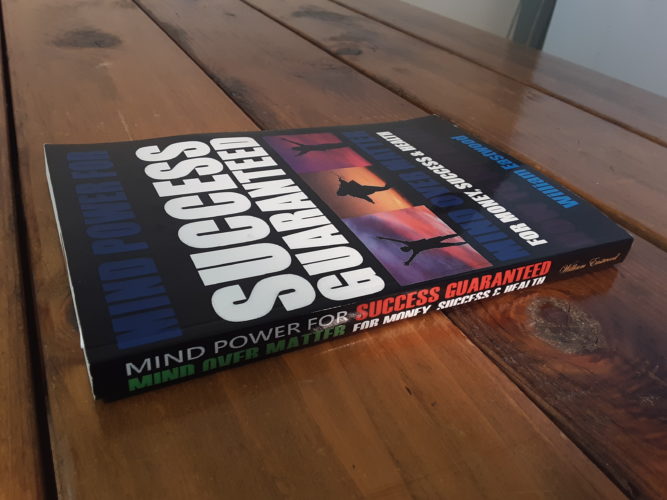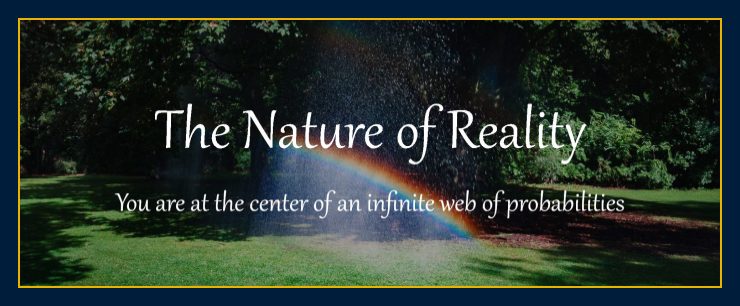 Albert Einstein
---
"We cannot solve our problems with the same thinking we used when we created them."  
— Albert Einstein
The books by William Eastwood contain the new thinking that Einstein spoke of when he said "A new type of thinking is essential if mankind is to survive and move toward higher levels."
45

EASTWOOD
45 years of research goes into every book
"We can literally change the course of civilization by lifting the race to a higher path through implementing the solution."
— Mario Fusco, TH.D., RS.D, B.S.C.
.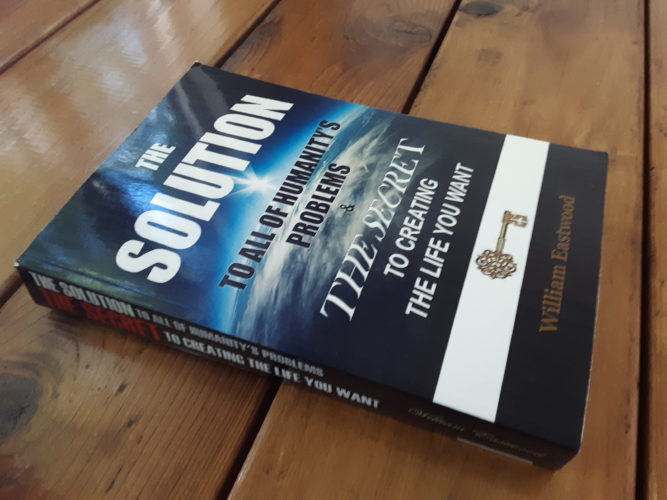 45

EASTWOOD
45 years of research goes into every book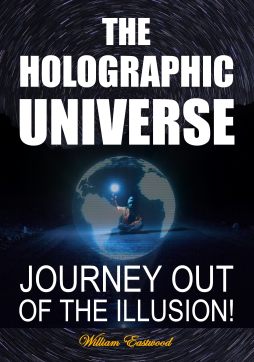 About eight billion people are living in an illusion cast by their own senses and they don't know it. Those who are fooled by the illusion are powerless to control their destiny. This book gives you the understanding necessary to change the projection and to become part of a new and superior species.
Scientists know that objects are not actually solid. So why do we perceive physical objects as being solid?
Make the evolutionary leap with a revolutionary book by William Eastwood that gives you an easy-to-understand guided journey out of the illusion.
45

EASTWOOD
45 years of research goes into every book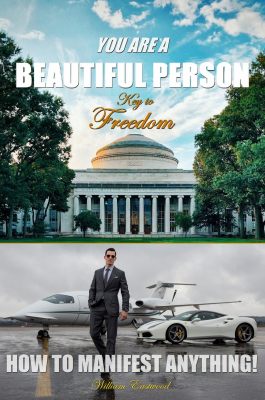 One of many books by William Eastwood containing everything you need to know to create the life you want. This book is the key to freedom from all limitations. Another revolutionary book by William Eastwood.
.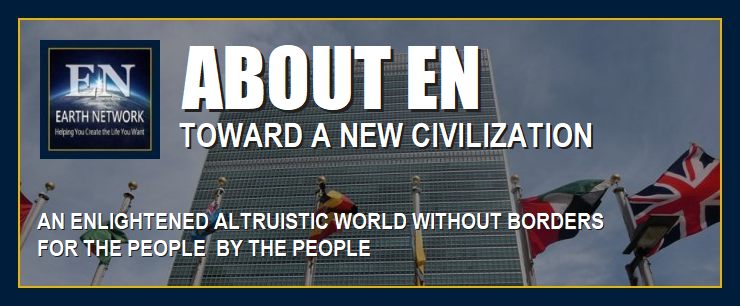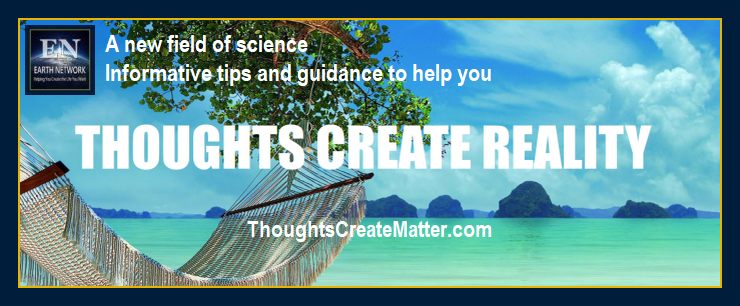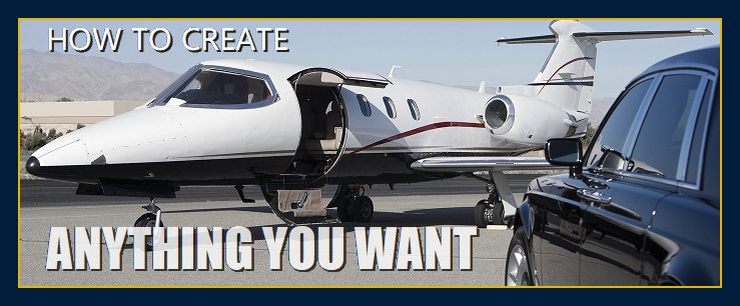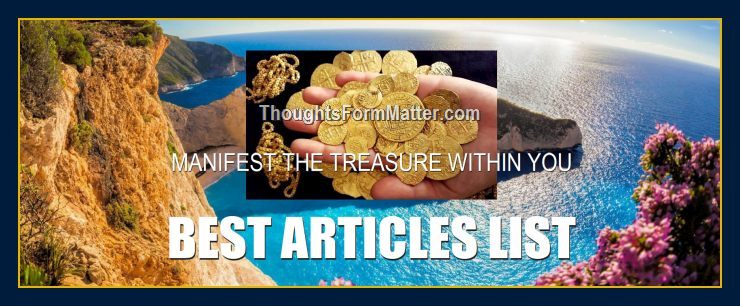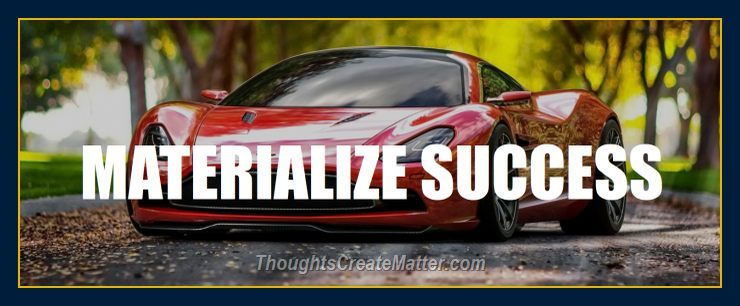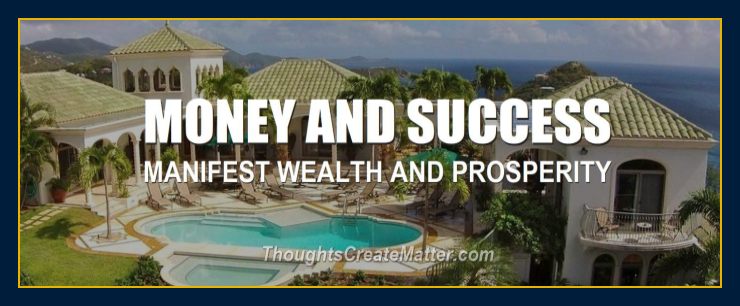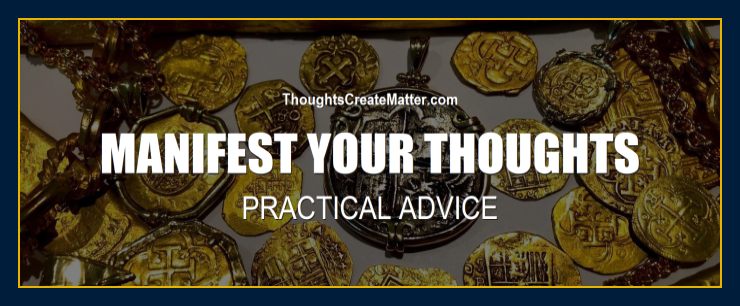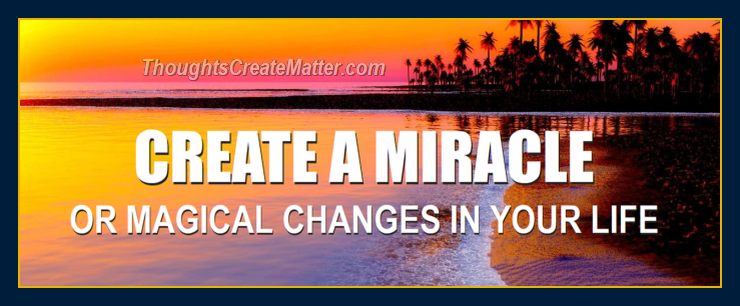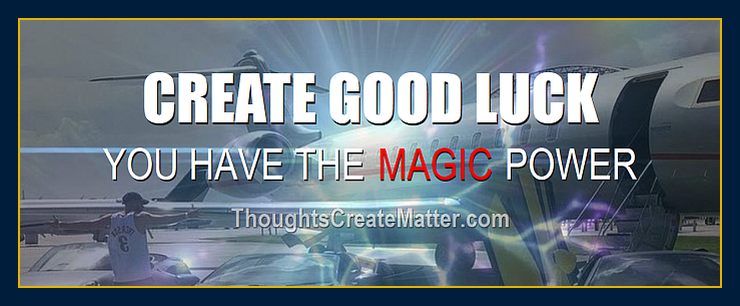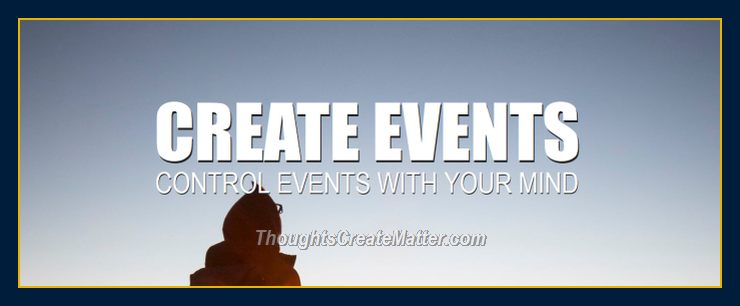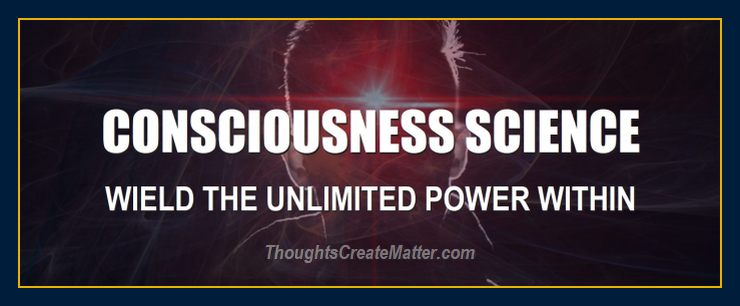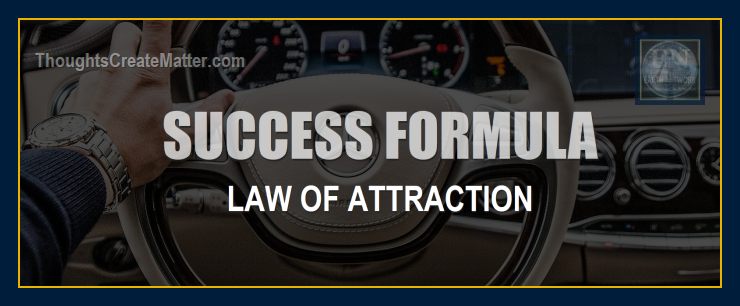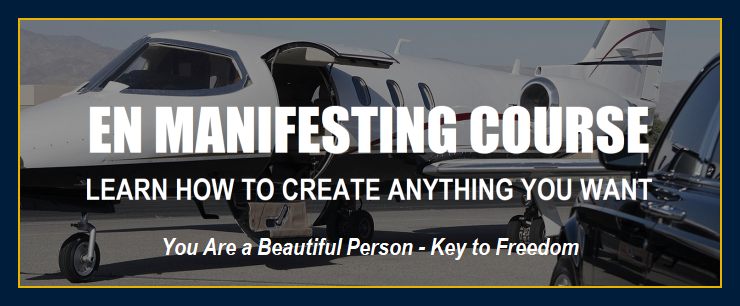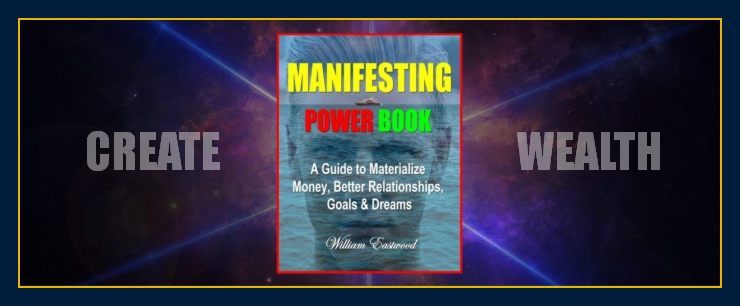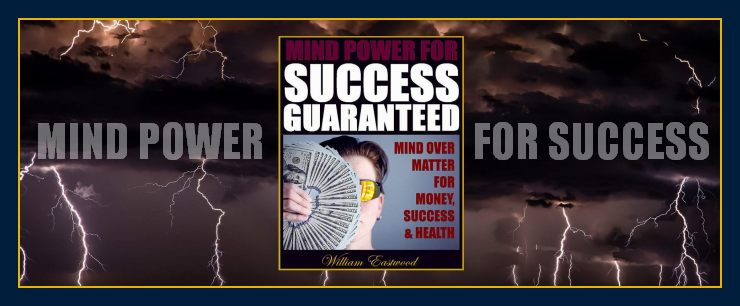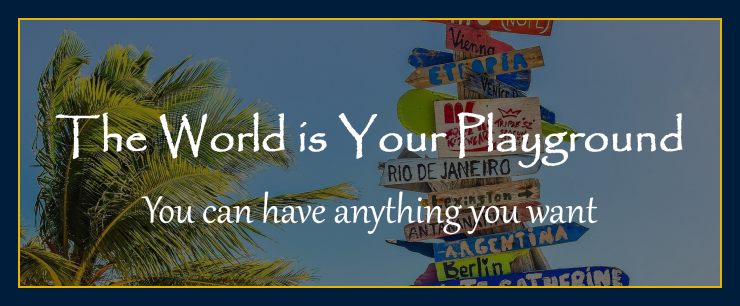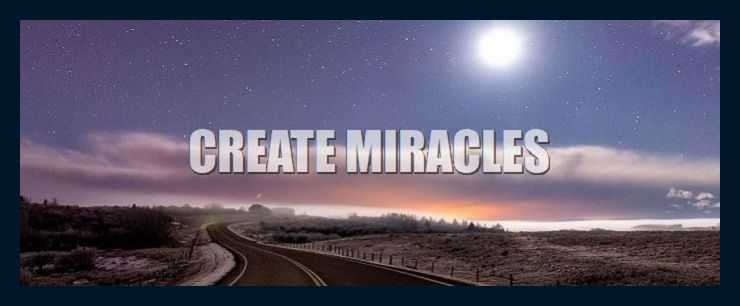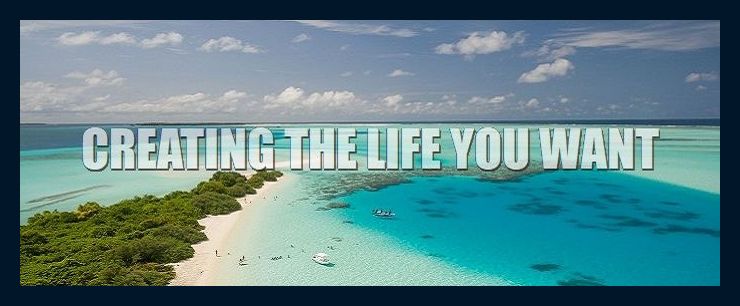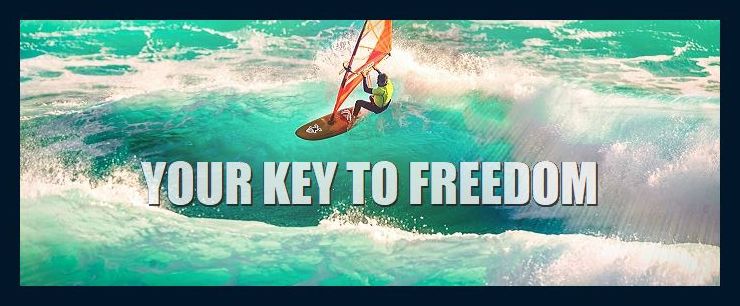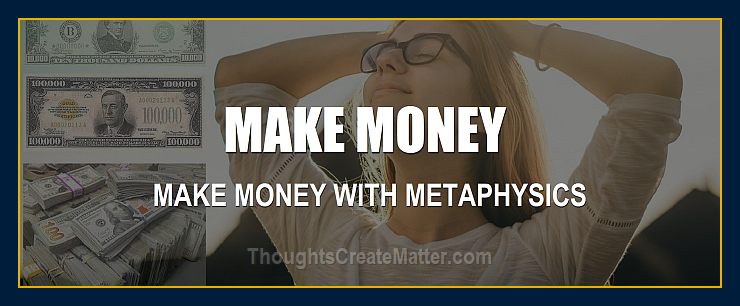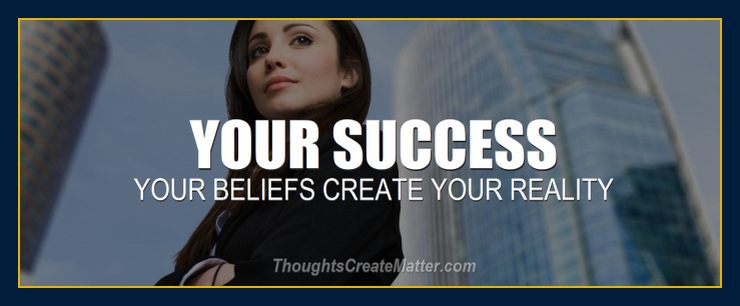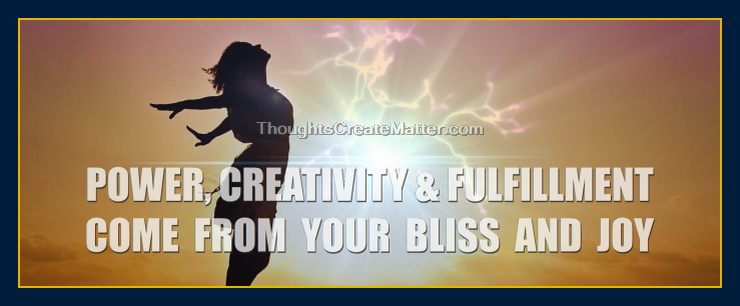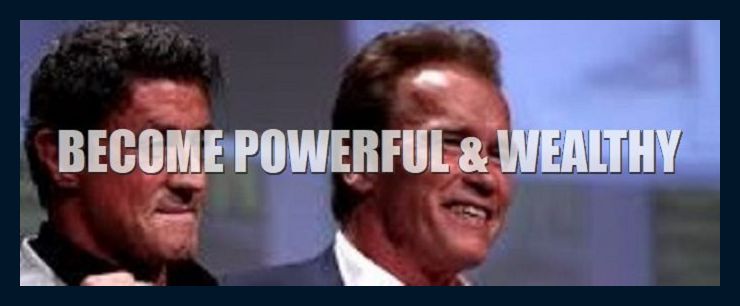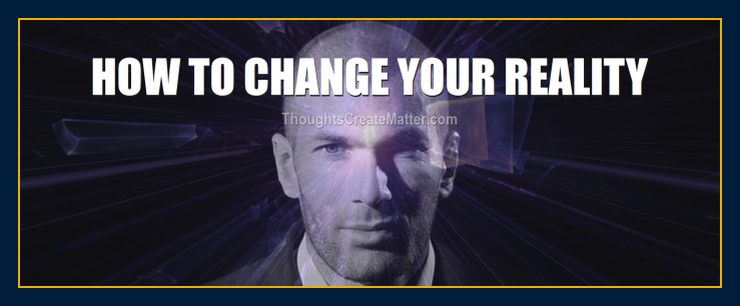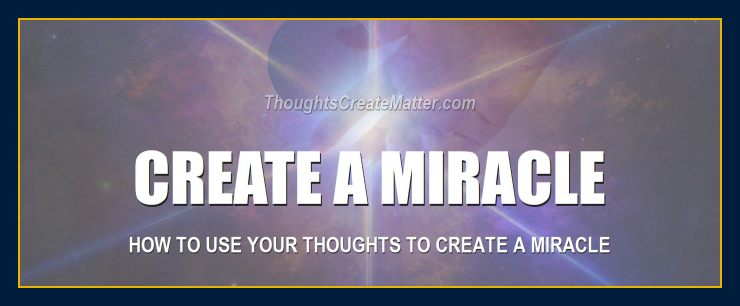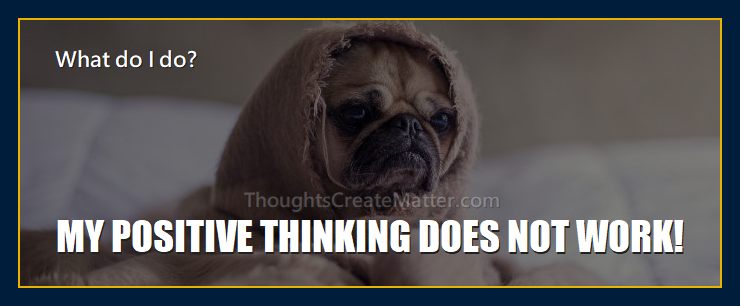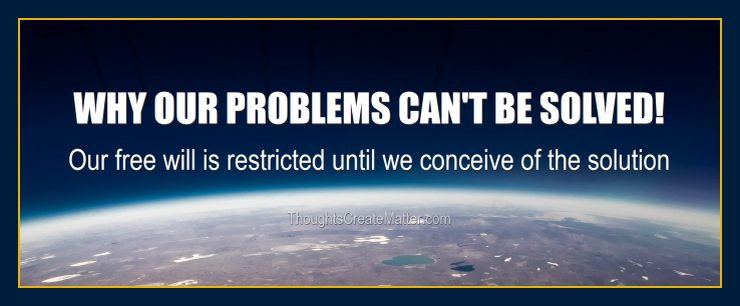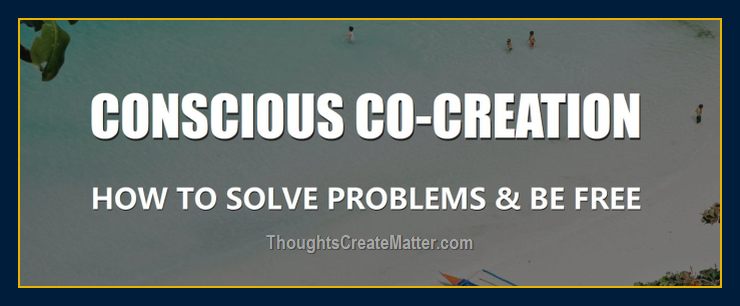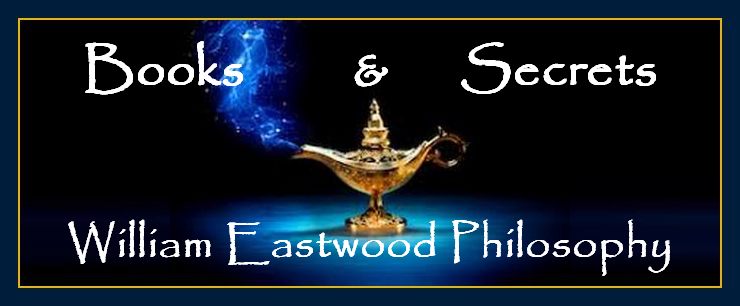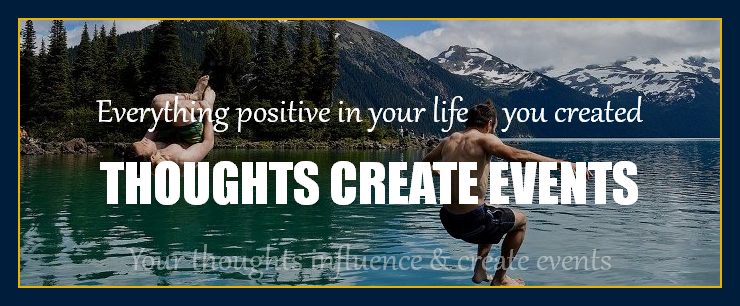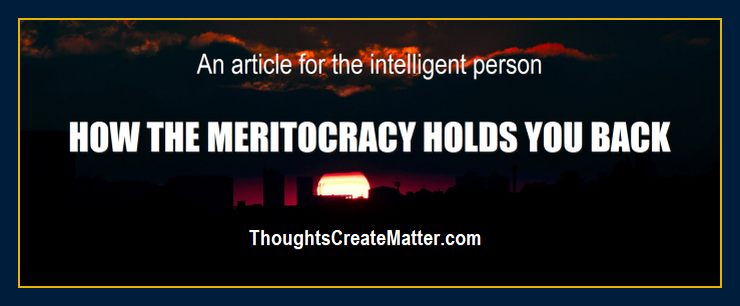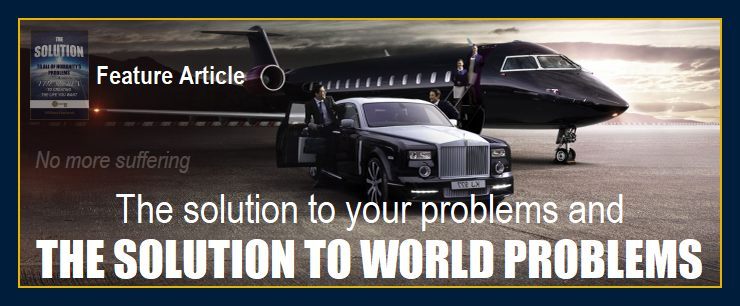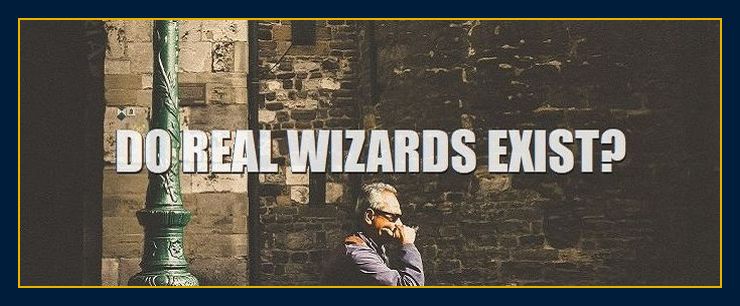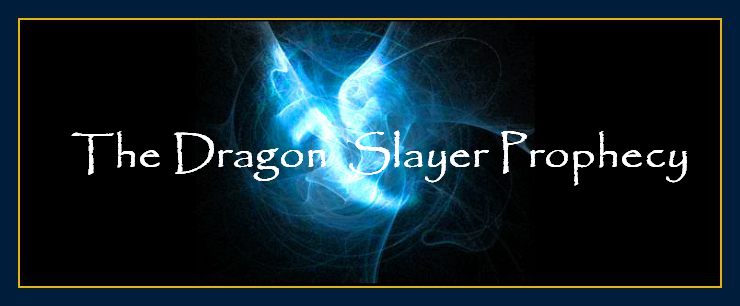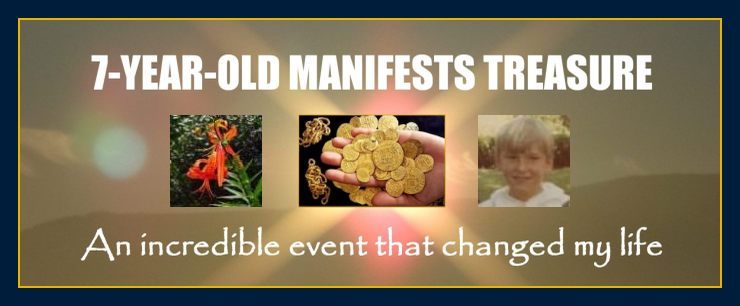 Get all this information directly from the source — Earth Network books
45

EASTWOOD
45 years of research goes into every book
---
The purpose of Earth Network books and our free advice, is to provide you with all you need to know to be successful in all areas—in intellectual and spiritual knowledge, business, finance, health, love and relationships.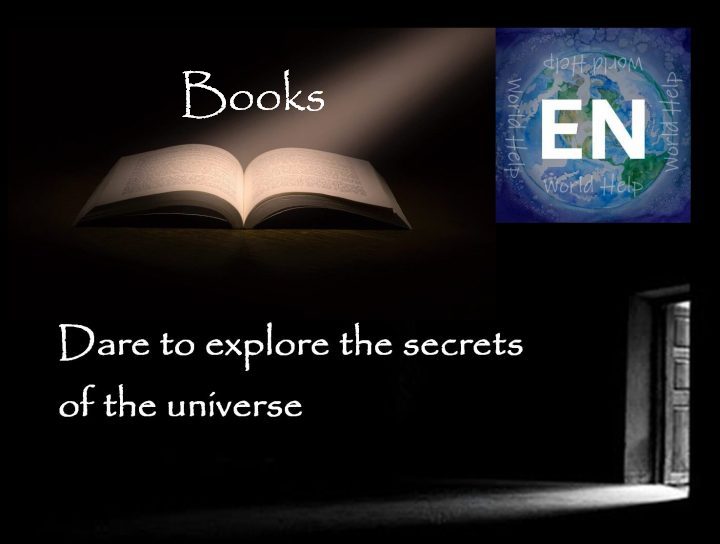 "If you do good things, good things will happen to you."
— William Eastwood quote at age seven.
"When you buy a book here you are doing a good thing because all proceeds are used to help people struggling in over 170 countries. Our clients who do not have any money to buy books rely on you to fund this website through book purchases."
— William Eastwood
By purchasing through Lulu.com (above) you get these books DIRECTLY FROM THE MANUFACTURER and cut out the middleman! — most reliable source — fastest delivery — lowest price.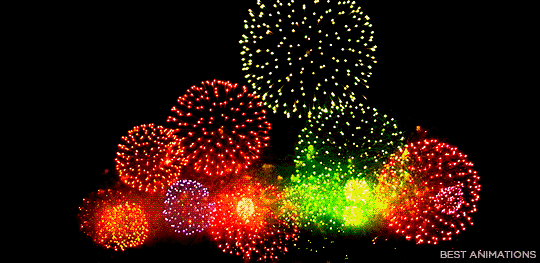 What Are Invisible Barriers to Success & Causes of My Problems? Mental Blocks & Self-Sabotage
---
Copyright © 2019, 2020, 2021, 2022, By William Eastwood
Primary article concludes here.
---
Categories: What are my invisible barriers to success? What is holding me back in life? What are the internal causes of my problems? Thoughts form matter. Are people good or bad? Where do all my problems come from? Click on our site and books to learn more.
What Are Invisible Barriers to Success & Causes of My Problems?
Mental Blocks & Self-Sabotage
"The most important decision we make,"
Einstein said,
"is whether we believe we live in a friendly or a hostile universe."