---

Is this a Global War With Russia, Europe & United States? Threat of Nuclear War
---
Is this a global war with Russia, Europe and the United States?
Is there a threat of nuclear war?
I will answer these questions now.
Is this a global war with Russia, Europe and the United States?
---
This is not a global war with Russia, Europe and the United States. Mistakes can be made that can result in escalation, however. Putin's unprovoked aggression is a threat to world peace and stability.
Putin is currently conducting an invasion of Ukraine.
This war could escalate, yet it is more likely not a war that will succeed, and this attack of Ukraine by Russia may mark the end of an era of war. This threat is likely the last attempt to revert back to the Soviet Union and the cold war.
Putin's actions are motivated by chauvinistic fanaticism  — his desire to return to the Soviet Union.
Putin rose to power through corruption and violence. He is a brutal criminal and authoritarian. Putin's cruelty is a product of division within his psyche which is explained in my books and articles. He is a product of myths that exist within our society that we must become aware of. Putin is convinced that people are worthless.
Those who degrade others falsely justify their cruelty. They may be simply a cog in a wheel of a government machine designed to punish the guilty for crimes or they may be terrorist cult leaders.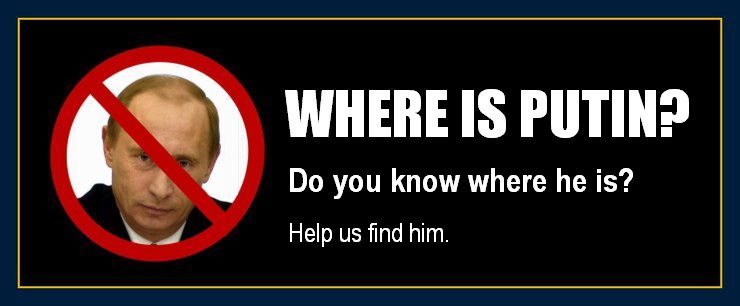 The problems we face today represent a challenge to democracy and to the continuation of civilization as we know it. We must move beyond our primitive myths.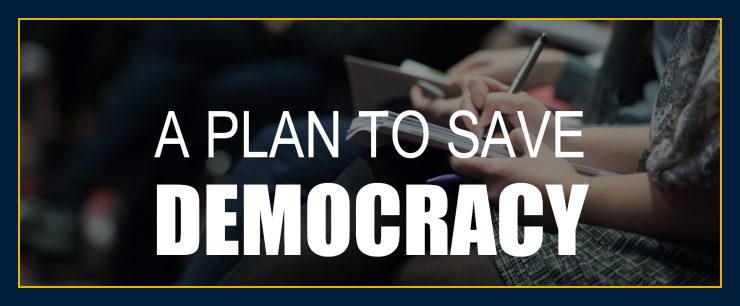 PBS website post on U.S. President Biden's statements.
Traditional science is unable to say what consciousness is or what role it plays in the universe. And this is why there are so many problems in the world today. It is why people believe what corrupt leaders project in words of hatred, violence and division.
What is not understood is that a single emotions carries more energy than a nuclear detonation, and this is what needs to be appreciated. Thought is a powerful and effective tool to achieve goals. Thoughts, for example, start wars, and thoughts can end wars.
There is a need in the world today to think thoughts of peace and to accept love over hate. New science explains the reason why why we think is important to us personally. We can move in a direction that is safe and beneficial on a personal and collective level. We do control our destiny by what we think.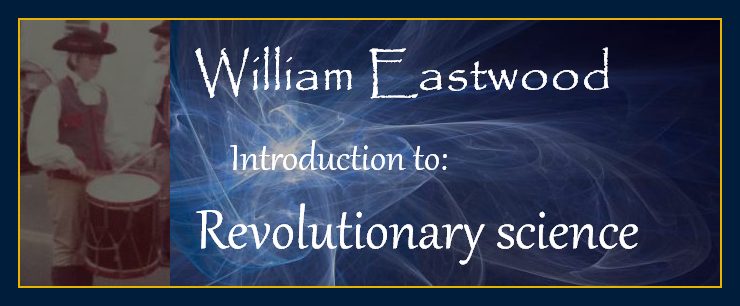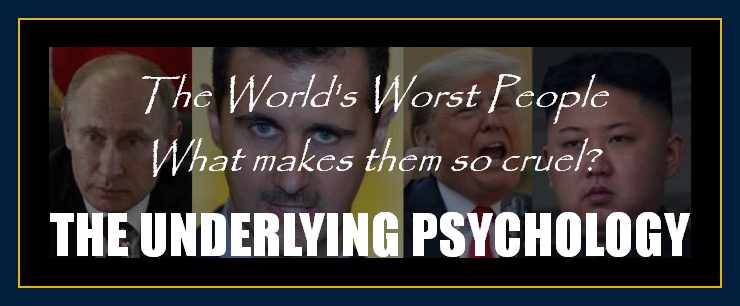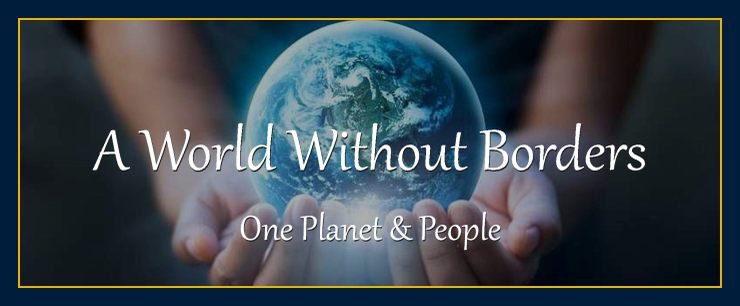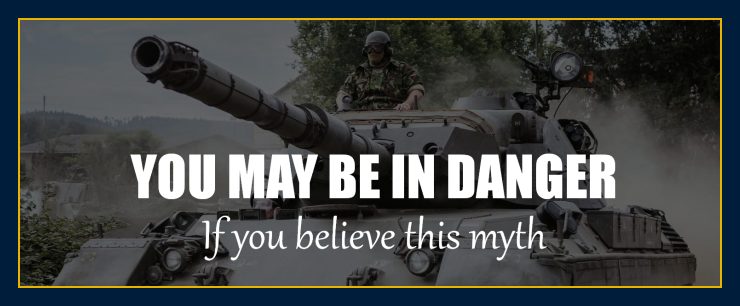 Scroll down to continue reading article.
"There are ways to use this science to make money. Wealth and personal safety are easy." — William Eastwood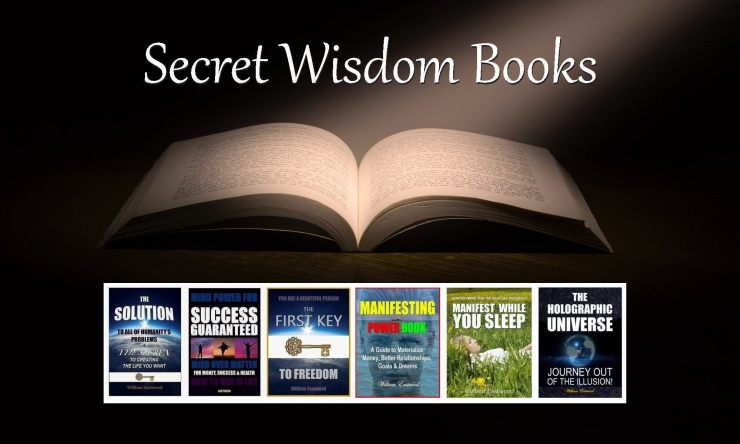 Article from top of page resumes here.
Is this a global war with Russia, Europe and the United States? Is there a threat of nuclear war?
As previously reported:
Is there a threat of nuclear war?
---
No one says that this poses a threat of nuclear war but that does not mean that it is not there. There is always a chance of nuclear war. Putin is a madman by electing to kill thousands, and thus we have no idea what he is capable of.
If there was a threat of nuclear war it is doubtful that President Biden would speak of it. In December Russia said it may be forced to deploy (not launch) mid-range nuclear missiles in Europe. It is however, highly unlikely that Russia would launch nuclear missiles and create World War Three.
We will report any further developments here.
We are reporting an invasion of Ukraine by Russia has begun.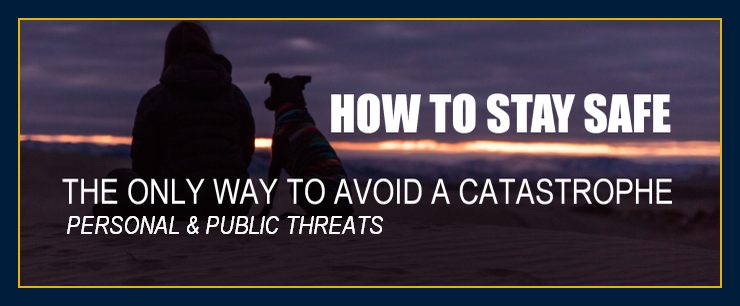 Did Russia attack Ukraine?
---
Yes, Russia did attack Ukraine in 2022. The Kremlin has massed over 150,000 troops on the Ukraine border and has begun an attack.
As previously reported:
U.S. President Biden did say Vladimir Putin has decided to invade Ukraine. The President's address could actually cause Putin to change his mind. Lets hope that happens.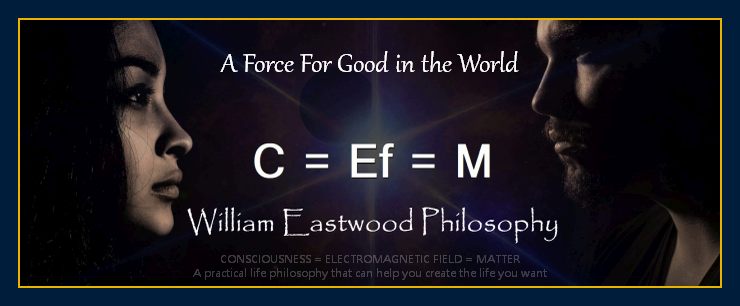 Is this a global war with Russia, Europe and the United States? Is there a threat of nuclear war?
As previously reported:
Putin has been drawing high level diplomats out of Ukraine in waves since Jan. 17 or earlier. The U.S. has in the past few days delivered weapons to Ukraine. Either Putin wants us to think an attack of Ukraine is imminent or a war is about to begin.
If Russia does attack Ukraine in 2022, we will report it here immediately.
U.S. President Joe Biden said in a press conference on January 20th, that Russian President Vladimir Putin is in fact likely to invade Ukraine. Biden's statements suggests he has intelligence indicating an imminent war between Russia and Ukraine.
Ukrainian TV news stations are not focused on the Russian troops poised for war on their border. Perhaps this is too painful to face and the resulting fear inherently unconstructive. Ukraine needs the support of the rest of the world against this bully fouling the integrity and balance of our global civilization.
U.S. White House Press Secretary Jen Psaki said in a statement that if such an invasion occurs "it will be met with a swift, severe, and United response from the United States and our allies."
Biden said, "They will pay a stiff price immediately, medium-term and long-term if they do it."
These statements were delivered to the nation following Secretary of State Antony Blinken's meeting with Ukraine leaders on Wednesday. Blinken assured Putin that the United States and its European allies will support the Eastern European country if such a Russian invasion occurs.
Biden said, the U.S. would support an Insurgency in Ukraine if Putin's Russia were to invade the country.
Putin's aggression is due to his uncomfortableness with Ukraine's alliance with the West and the possibility that Ukraine will join NATO.
Is this a global war with Russia, Europe and the United States? Is there a threat of nuclear war?
What Are U.S. and NATO invasion sanctions and war solution?
---
What are U.S. and NATO invasion sanctions and war solution? The U.S. is not saying what the sanctions against Russia would be.
Foreign Minister for Germany Annalena Baerbock, warned that Russia will pay a 'high economic price' if Putin attacks Ukraine, and emphasized the need for a coordinated European position when dealing with Moscow. "Each further aggressive act will have a high price for Russia, economically, strategically, politically," she said in a news conference. "Diplomacy is the only way."
This is an excellent response from Germany. However, Germany imports about 65% of its fuel from Russia. It appears that because of its economic ties with Russia that it has not cooperated with other European countries that are helping Ukraine mount a defensive.
There is a need for European countries to have a single unified response with agreed-upon sanctions. This kind of unity does exist. However, sanctions alone are not enough to discourage Kremlin aggression.
Putin wants to attack a free country. Vladimir Putin's Russia is small and insignificant economically in proportion to other countries, but Putin's ego is enormous, and this is his way of getting the world's attention and pulling civilization backwards.
The world community must stand up to this infantile aggression and the authoritarian push against democracy worldwide. This effort must include fighting the fake news of authoritarians everywhere.
The authoritarian threat has intensified recently abroad, and in the U.S.
The younger generation will not stand for it. We are in a different world than in the previous century. These backwards sliding movements are an insult to humanity.
The solution in the short term is to encourage Putin to hold diplomatic talks about mutual security and basic principles of alliance. Germany is projecting a strong preference for human rights characteristic of the younger generation of politicians who will not tolerate old world aggression.
Putin needs to begin talks with the U.S. about arms control in Europe. The discussion must be contingent on his withdrawing Russian troops from the border of Ukraine.
A unanimous commitment of the EU, the G7 and NATO to making Putin pay a high price for the Russian regime aggression is the best way to protect Ukraine.
Alliances within our world insisting on peace send a very strong message to those who consider aggression as a way to get what they want. Supplying weapons to Ukraine or threatening cyber attacks would have many negative consequences.
Putin is trying to punish Ukraine for choosing Europe over Moscow. Putin is a bully and he is trying to keep his autocracy with his unlimited power over others alive. Putin is a retired officer who longs for the former Soviet Union.
Putin rose to power by presenting himself as a "statist," which in Russia, implies an individuals purpose is to serve the state, and that individual rights are therefore secondary. He believes in communism over Western democratic values stressing individualism, and sees himself as a hero battling a threatening and demoralized Western world. Russia has endured many tragedies and Putin is building Russia's reserves up as a form of strengthening and protection from future calamity or war with Europe and the West.
Putin is not hindered by traditional political alliances that force patriots to adhere to communism. He was never in a leadership position in the KGB, but presented himself as an outsider of humble beginnings that Russians can identify with.
Because Putin recognizes that communism failed, he is not entirely communist, but follows an economic philosophy in which financial success is a result of exploiting the vulnerabilities of others. He does not subscribe to Western free market philosophy in which those who provide the best goods and services at the most favorable prices succeed. This perspective leads to his manipulation of Russian businessmen who do not serve the interests of the Kremlin.
Former U.S. President Donald J. Trump shares some of these values, particularly in regard to exploiting and degrading perceived enemies. Simply put, this is bully psychology and egotism.
Putin feels that the collapse of the Union of Soviet Socialist Republics which was dissolved in 1991, was a great tragedy. Putin's background as a KGB intelligence officer helped shape his pride for Russia. His motive is to renew Russia's pride and place in the world. Russia, however has changed, and Putin has not. Putin wants to forcibly take-back the once republics of the Soviet Union that are now independent countries.
When a country is lead by an authoritarian leader, that country suffers in many ways. The natural changes that will occur in our world will reward forward moving philosophies and naturally bring suffering and chaos to divided or backward-sliding governments. Bullies create conflict and division, and in this case, the possibility of a major European war.
The consciousness paradigm of leading physicists tells us that everything is connected, and that thoughts centered on peace will tend to bring about peace. Visualize Ukraine as a strong, successful and vibrant country. See their potential in the same way a mother sees the potential in her child. Do for the country what the mother would do for her own adored child.
As in nature, the progression is always in the positive direction towards learning and advance. Even if mistakes are made, we learn from them. We are learning what not to be like from Vladimir Putin and Donald Trump. It is the same in politics as it is in your own personal life. You cannot tell people how to be, but you can set an example. When you are successful and your life works, people will line up at your front door to ask you how you did it. This is the approach that needs to be used when dealing with countries who are aggressive and authoritarian. Show the world there is a much better way.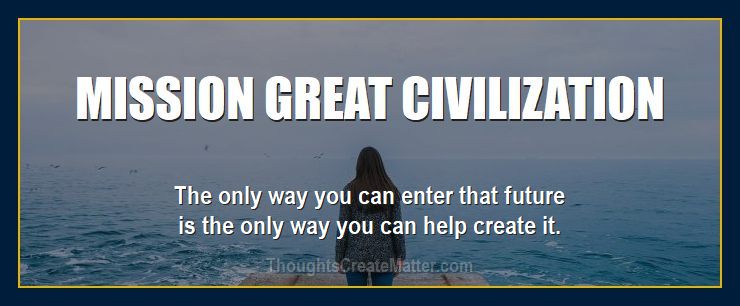 Any given society is a collection of individuals. Civilization begins and ends with each person. Anything you can do to bring peace into your own life and your own relationships brings peace to the world. When you create an emotional connection with people by traveling or using the internet where there are no borders, you bring the world together and reduce the percent chance of conflict and misunderstanding.
Resolve now to make your work your life work and be an example to others in this country and abroad in other countries. Reach out with a helping hand for those in need, and support anyone who stands up for the oppressed and progress in our world towards peace and prosperity, human rights and equality.
Did Russia attack Ukraine? What are the U.S. and NATO invasion sanctions? Is there a solution to this problem and war in general?
How to remain safe yourself
---
New science principles explaining how you can avoid being in a war.  A more recent article on looming Russia Ukraine attack and possible escalation into a war between the U.S. and Russia.
What is the cause of and solution to conflicts and violence?
---
The underlying reasons for conflicts, violence and potential war is a problem addressed on this website. When we know the cause of the problems we are experiencing, we can solve those problems. Those who call for war and violence demonstrate the same kind of simplistic black and white thinking that the extremist employ.
45

EASTWOOD
45 years of research goes into every book
Trump will be indicted, arrested and sent to Prison.
NEW.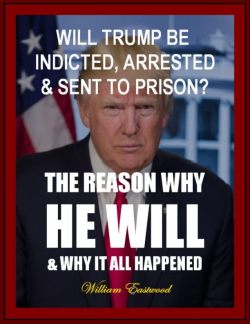 The cause of problems in the U.S. is the same cause of the Putin terror war. All the issues are connected. We can't stop our civilization's downfall if we do not address the core problem.
The methods Ukrainian president Volodymyr Zelenskyy uses can protect the United States and your own life.
Trump will be indicted, arrested and sent to prison. This was my prediction a long time ago and I am sticking to it. Trump's strange legal arguments claiming voter fraud are shown to be bogus by 10 Trump appointed judges, 21 Republican judges and 61 courts. It is unnecessary for me to continue. The evidence against Trump has no apparent limit.
The unthinkable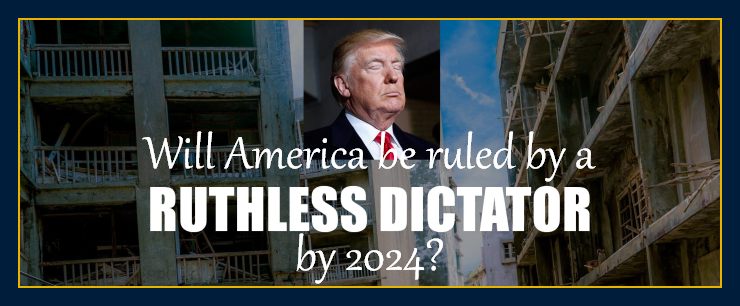 Trump is an authoritarian with the same message as Jim Jones who orchestrated the Jonestown murder-suicide. On his tours, former U.S. President Donald J. Trump pitches an identical message, the dynamics of which are the same.
If Trump is indicted and arrested we will breath a sigh of relief. If democratic turnout is strong and Republicans fail to gain control of the House of Representatives on November 8, that will also be a short-term way to save democracy. We still need a long-term solution.
Short-term fight
---
To support short-term measures that can be taken, you can click on the state voting bills tracker and contact your representative.
Long-term solution
---
All the issues are connected. We cannot solve the climate crisis, for example, if we cannot pass climate legislation due to republican obstruction. We need a solution strong enough to save democracy and solve the world's problems.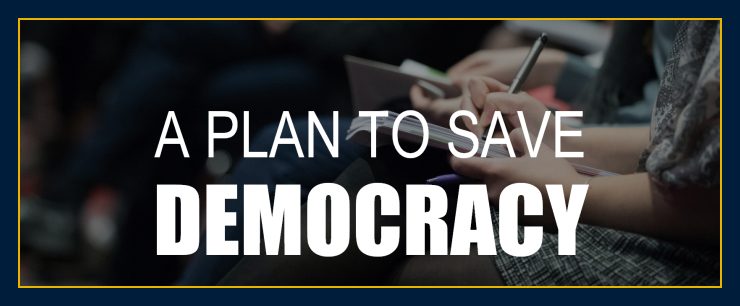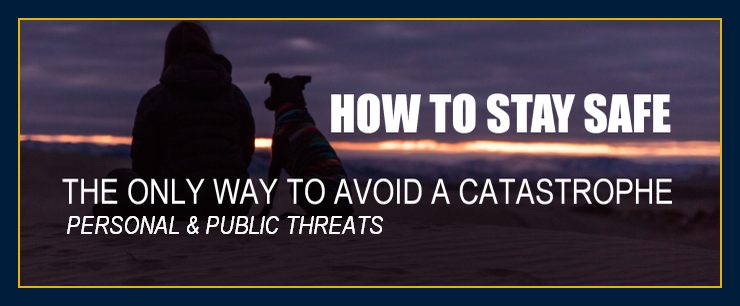 Albert Einstein
---
"We cannot solve our problems with the same thinking we used when we created them.  
"A new type of thinking is essential if mankind is to survive and move toward higher levels."
— Albert Einstein
---
The same methods Ukrainian president Volodymyr Zelenskyy uses.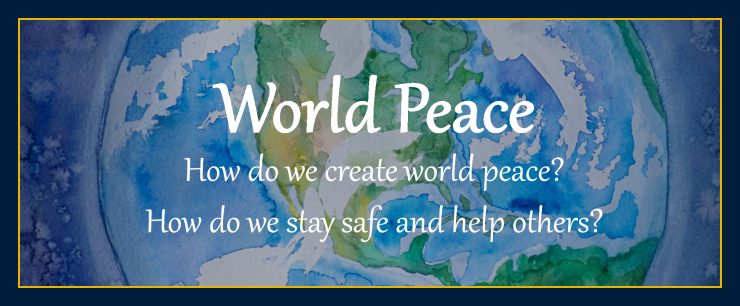 Transform yourself and your life using the new science
William Eastwood is the author of this article and a plan to save democracy
---
William Eastwood is a political oracle, music prodigy, self-made international philosopher, researcher and new scientist, an empath, visionary and founder of the altruistic movement, a civil rights, scientific, environmental and political activist, and an author of 20 books designed to lead humanity into a new era and to help individuals live their dreams and realize their full potential.
William Eastwood wants to end global conflicts, help stop war, and bring about a world without borders, all of which he is doing now.
As far as we know, neither Albert Einstein or physicist David Bohm worked with a professor from one of the world's top ten universities at age 13, but Eastwood did.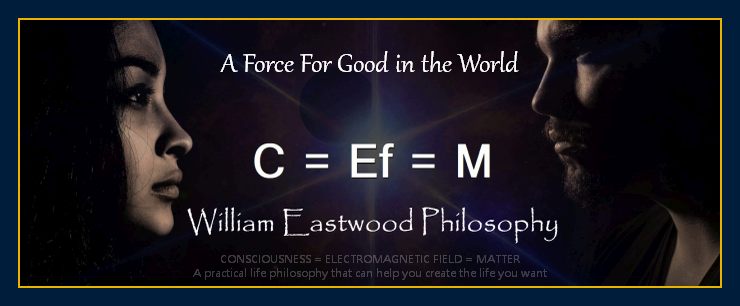 Increasing U.S. domestic terrorism
IS THIS A WAR? Are Trump attacks going to turn into a war? Has Trump started a rebellion that will turn into a full-blown war?
Probably not. Because the offensive is based on a series of delusions and false ideas, the long-term potential is dependent on maintaining the illusion that the election was stolen and other ridiculous notions.
The attack at the U.S. Capitol was planned and was an attempted coup that is ongoing. Trump is behind it all.
The solution to radical thinking and all problems of violence is provided in "The Solution…" and is given in the articles on this site.
I will post any new developments here.
Did Russia attack Ukraine? What are the U.S. and NATO invasion sanctions? Is there a solution to this problem and war in general?
The cause of division and conflict
---
Indict and arrest Trump for murder
---
Murder plot: Trump can be charged with and arrested for murder and sedition. The night before the January 6 attack on the U.S. Capitol, Trump and a small group of allies convened in a meeting to plan the January attack. If sufficient evidence in numerous court cases confirms this, he can be charged with and arrested for murder and sedition.
Trump can be subpoenaed, indicted, arrested and sent to prison for felony-murder and sedition. Felony-murder charges only require that one is a co-conspirator. You do not actually have to be the one that commits the murder in order to be charged with felony-murder. Sedition is explained below, and Trump can be charged with sedition.
Subpoena, indict, arrest and send Trump to prison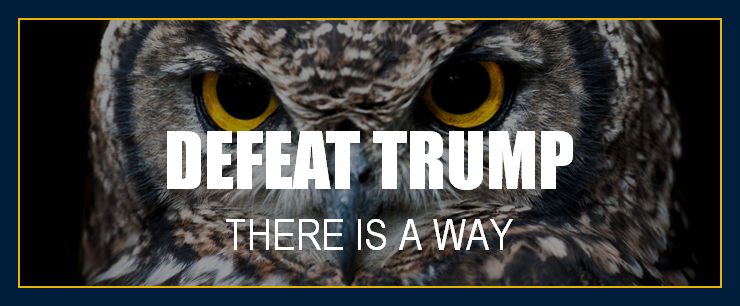 Our current updates (click below):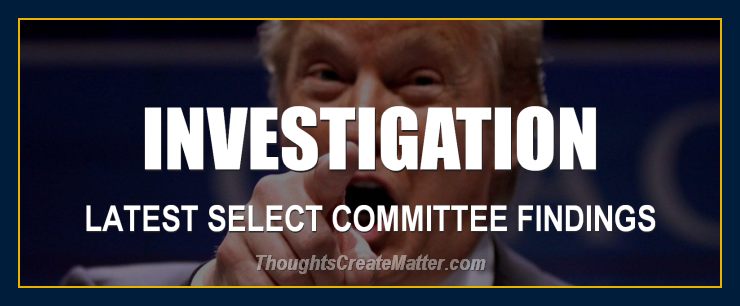 A book with the solution to the underlying problem.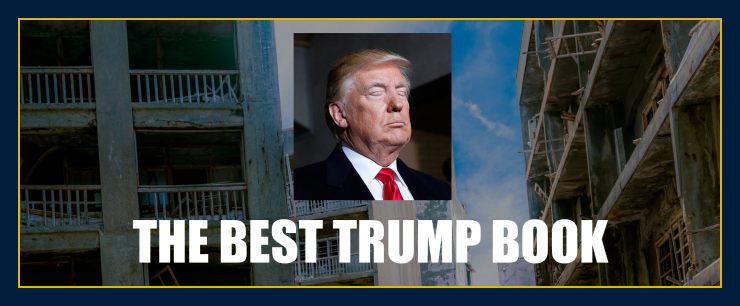 Why does Albert Einstein say this?
---
"The most important decision we make is whether we believe we live in a friendly or hostile universe.
"The most important question a person can ask is, 'Is the Universe a friendly place?'"
― Albert Einstein
With Putin, Trump and others like them everywhere, Einstein's words sound like the height of idiocy!
Two world changing reasons:
A news story that can save democracy.
You do not have to be a victim.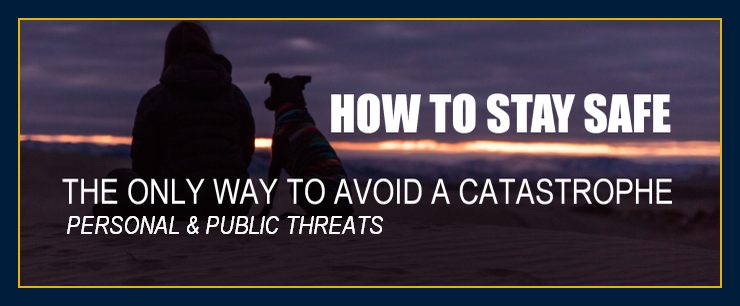 Is there a political solution in science?
You may just be blown away by this.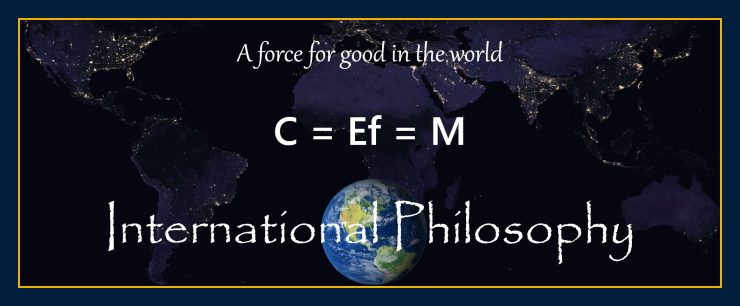 The underlying reasons for authoritarian aggression
---
Authoritarians fit the profile of individuals inclined to promote violence. An authoritarian is a person that believes some people are superior to others. They believe that the superior people have a right to rule over the inferior people. Putin is an egomaniac who brings pain and suffering to the world.
In his own mind, his negative view of people justifies acting violently toward others.
This is not a global war with Russia, Europe and the United States. But the a threat of nuclear war increases with escalation of violence.
War is not the answer but the problem. There is a solution, but very few people are aware of what it is.
The expertise expressed within this article is coming from a specialized knowledge. Those who want to do more than skim the surface of national and international problems may want to expand their worldview.
The core belief on which our civilization is based is the idea that human nature is tainted, flawed or both, and therefore cannot be trusted. It is this conviction on which the perceptions and biases of radicalized Americans proliferate.
I warned the world about the problem in America in the first of my recent 15 books, "The Solution to All of Humanity's Problems…"
This is not a global war with Russia, Europe and the United States. But the a threat of nuclear war increases with escalation of violence.
45

EARTH NETWORK resource of reference articles — a culmination of 45 years of research and application
Helping you to create the life you want.
FOUR SCIENTIFIC EDUCATIONAL SITES — ONE PHILOSOPHY
What you need to know to create anything and solve any problem, public or private.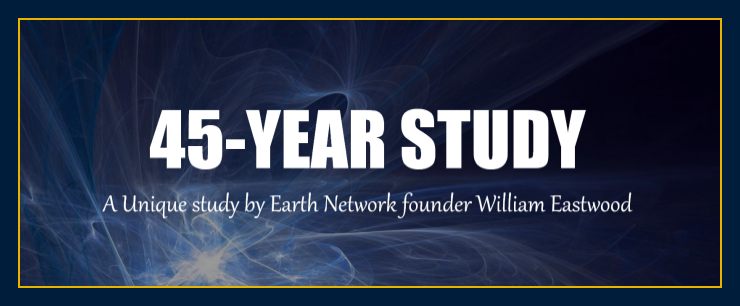 SUGGESTED READING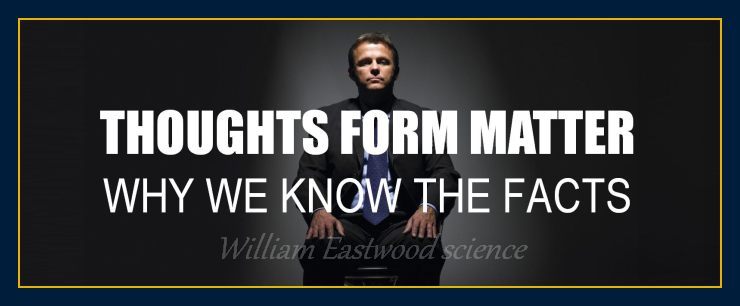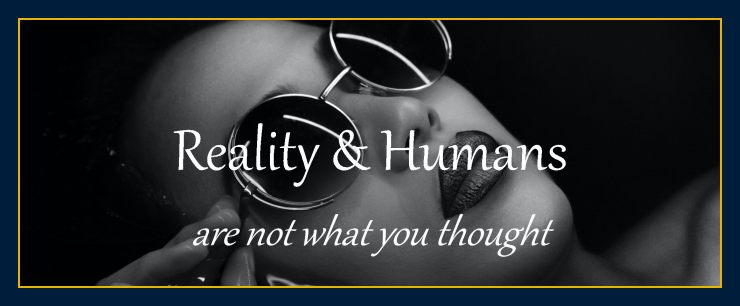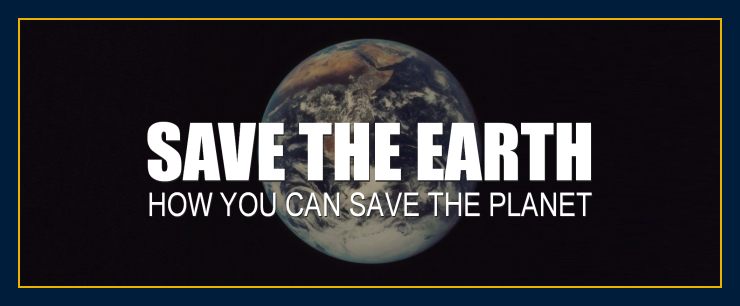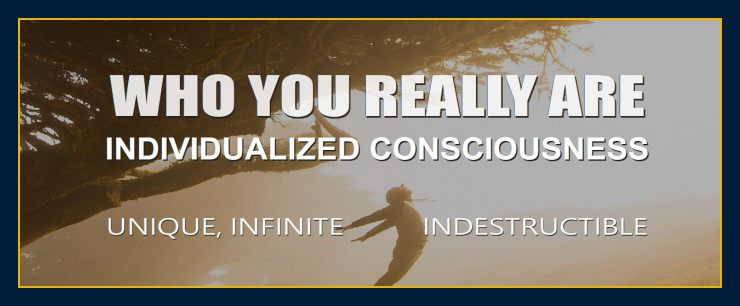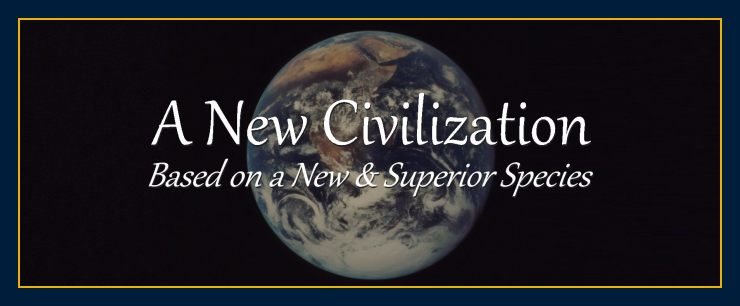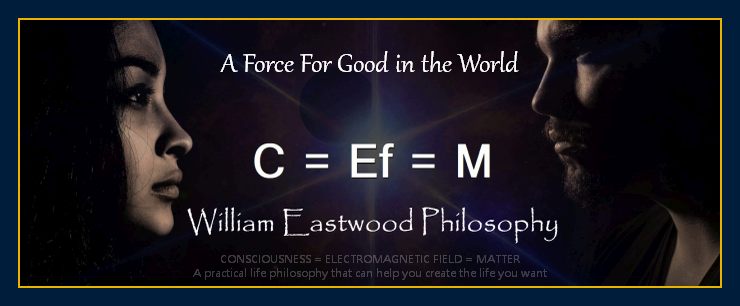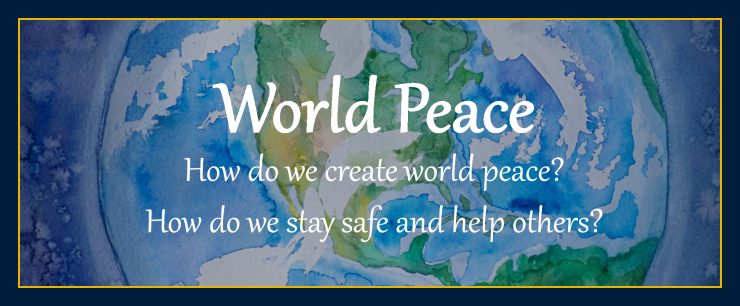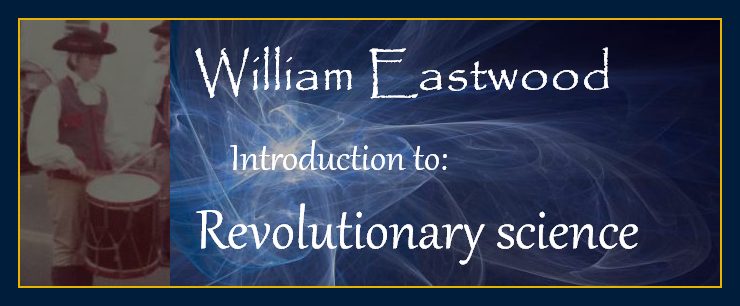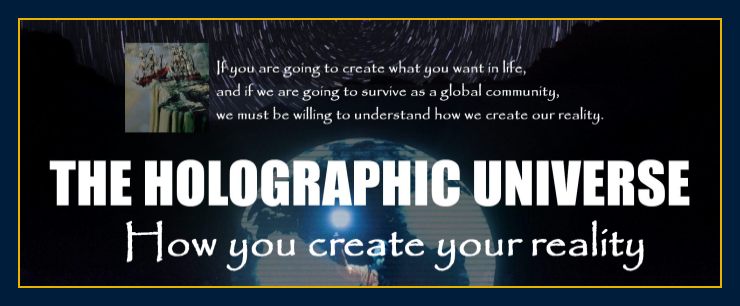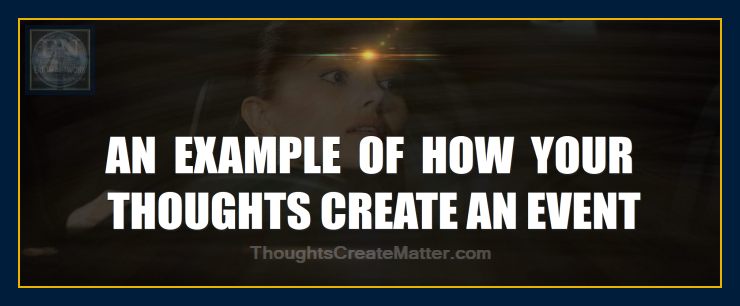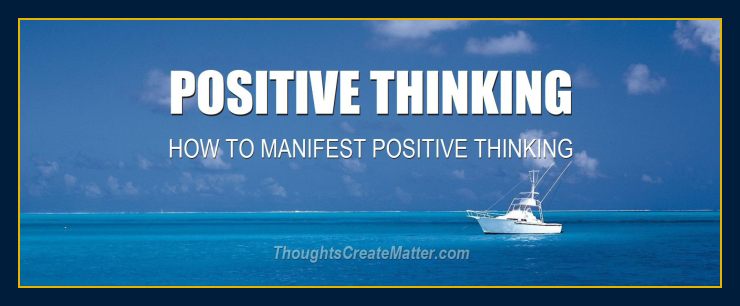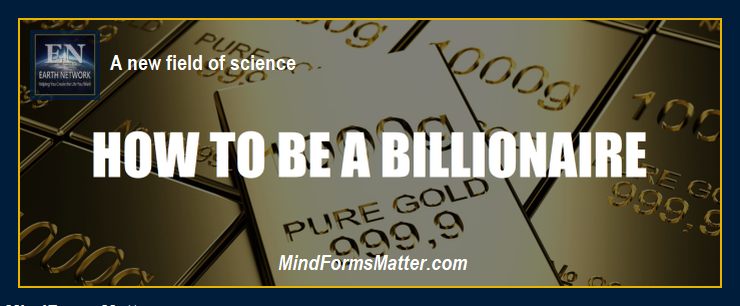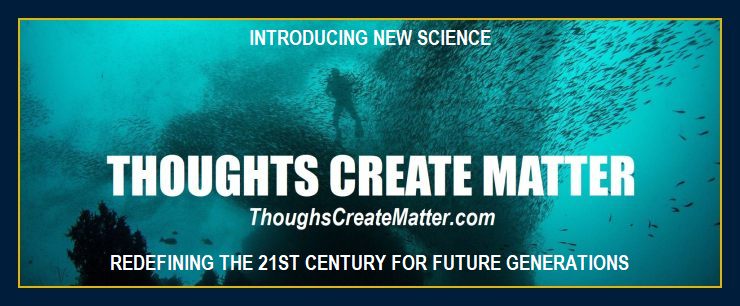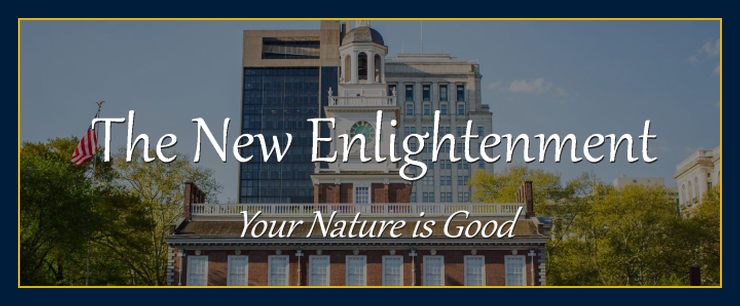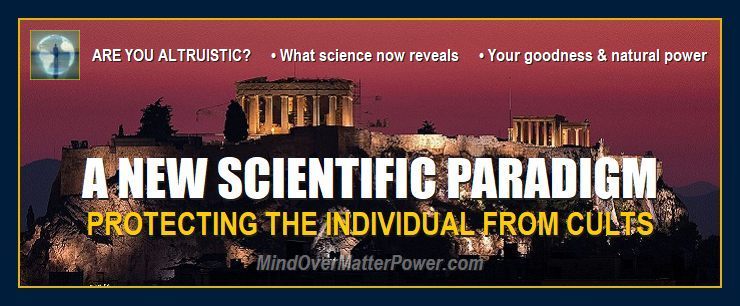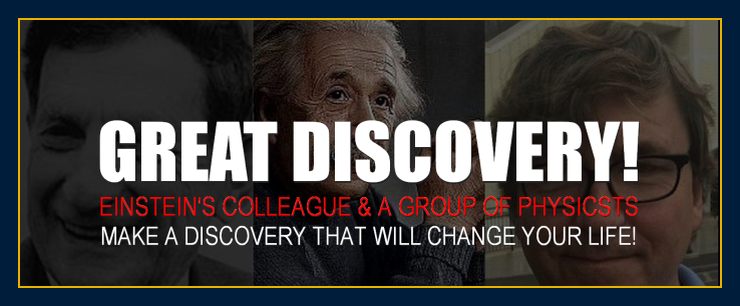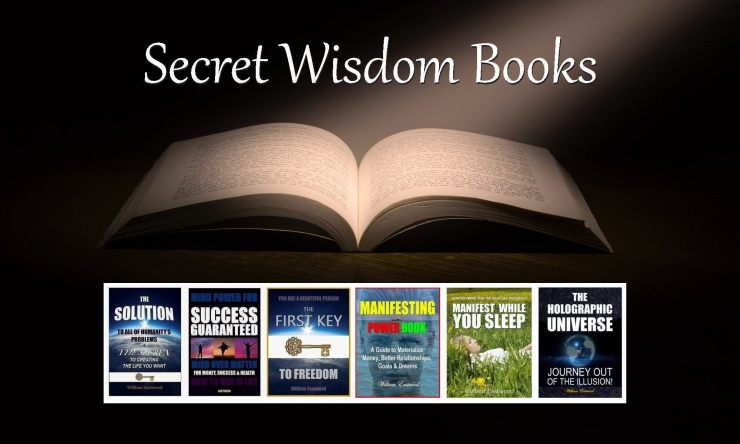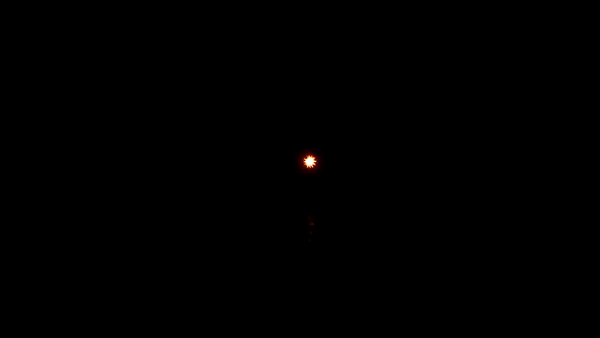 Is this a Global War With Russia, Europe & United States? Threat of Nuclear War
© Copyright, 2022 By: William Eastwood. All Rights Reserved.
Primary article concludes here.
Bonus section with links to articles and books.
A superior form of intelligence and new science paradigm gives us information about reality that objective science cannot
---
Einstein gave us hints of what was to come, Bohm gave us the scientific paradigm, and Eastwood shows us how to apply it for practical purposes.
Take a leap into the new science
---
What is causing all the problems in our world today?
---
Darwinism or survival of the fittest as a moral map or business model does not work. We shouldn't all be pitted against each other. Evictions, incarcerations and lawsuits are symptoms of a flawed model rather than flawed people.
How to develop your full potential with the new science paradigm.
EARTH NETWORK Secret Wisdom books are based on over 45 years of research and application of the principal that you create your own reality according to your beliefs thoughts and emotions, and validated by the science of Albert Einstein's friend, world renowned physicist, David Bohm.
Our founder William Eastwood says, "I owned three large historic homes on the coast of Maine in 1985, at age 22, because this philosophy WORKS LIKE MAGIC!"
EARTH NETWORK universal practical life philosophy can be used to achieve any goal, no matter what it is. Every book is loaded with tips, secrets and insights that will help you to manifest your goals and dreams. Nothing is a higher priority than your own self and life. The path to your dreams is right here.
45

William Eastwood's 45-years of research brings you everything you ever wanted!
Advanced scientific audiobook — just listen and your subconscious will create what you tell it you want!
NEW RELEASE AUDIO BOOK BY WILLIAM EASTWOOD
Narrated in a state-of-the-art-sound-studio by Scott Eastwood.
Based on the advanced scientific paradigm of Albert Einstein's colleague, David Bohm and "The Solution to All of Humanity's Problems..."
This book manifests YOUR PURPOSE and YOUR DREAMS by providing a space for you to visualize what you want in life within a guided meditation. This audio book provides all the affirmations and guidance on the Earth Network websites for accelerated manifesting combined with accelerated learning. This book clears your mind of all the invisible barriers to success that you may not even be aware of that are a product of the physicalism thinking we learned growing up.
Also available in eBook format
---
The eBook is the same book. It also can be read aloud to you with most programs and apps.
Click here to get the current eBook version of "How Do I Make This the Best Day Possible? Manifest While You Sleep."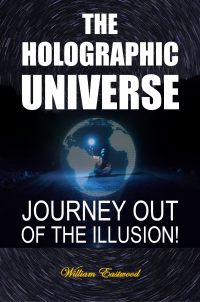 New release in eBook and paperback!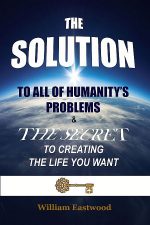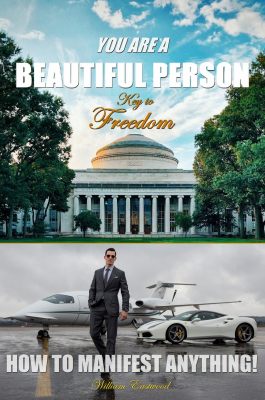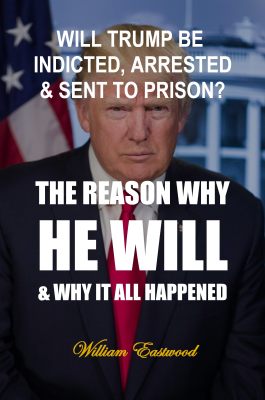 Brand new release in eBook and paperback!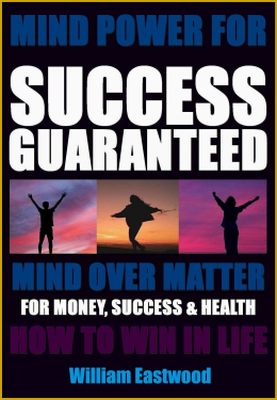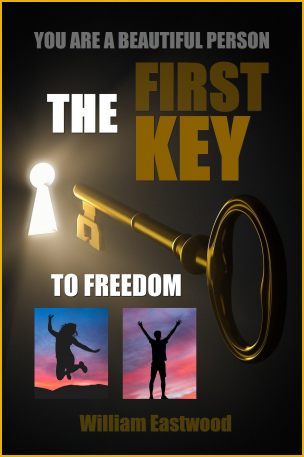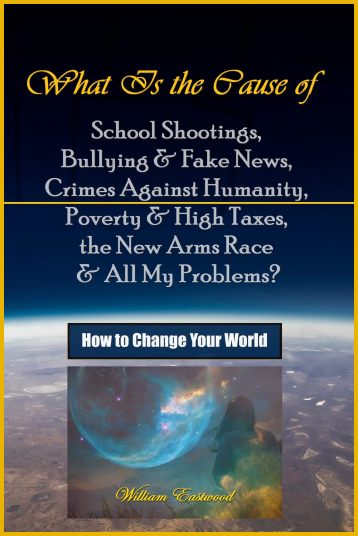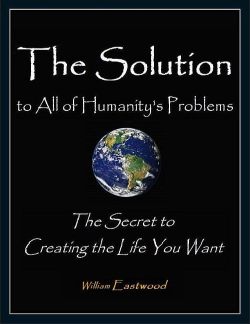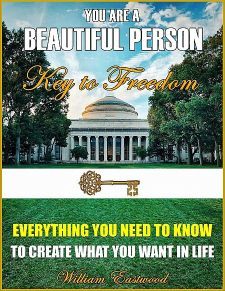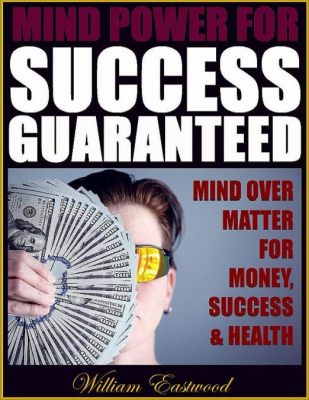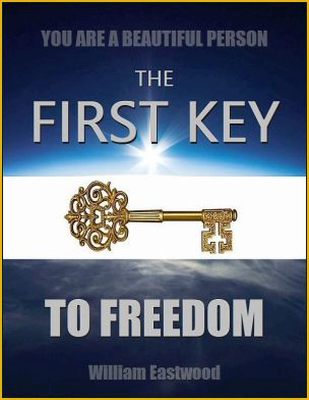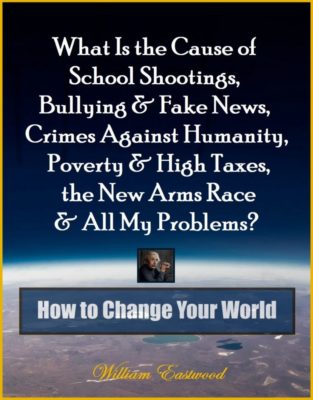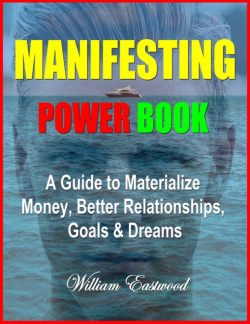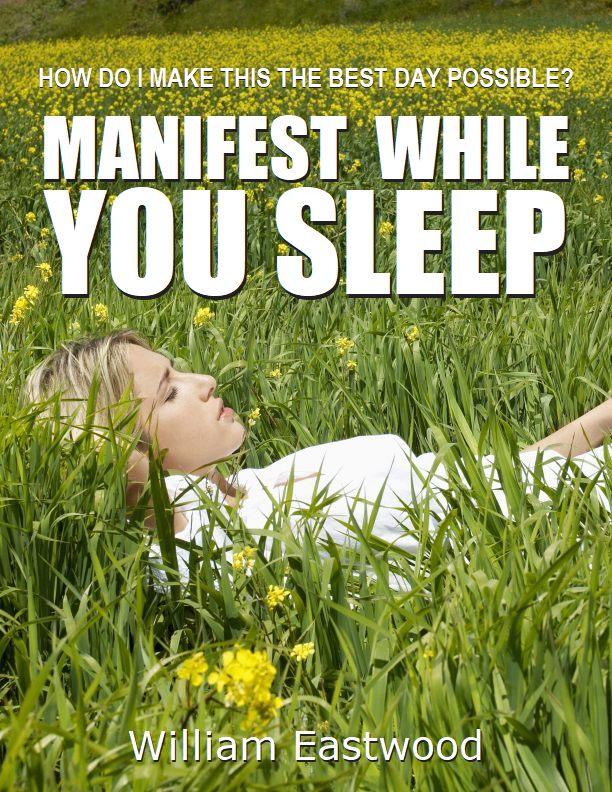 Overview of the science. ThoughtsCreateMatter.com
C = Ef = M  ThoughtsCreateMatter.com
Holographic reality: Events are a projection of your mind. ThoughtsCreateMatter.com
A new science and philosophy of life. ThoughtsCreateMatter.com
Why science and religion told us our thoughts do not create our reality. MindFormsMatter.com
There are no solid particles. MindFormsMatter.com
Exactly how thoughts create reality. MindFormsMatter.com
Secrets of the universe unveiled — Creation is continuous. ThoughtsFormMatter.com
The Altruistic Movement. ThoughtsFormMatter.com
The New Enlightenment. MindFormsMatter.com
The world is your creation; you can have anything you want.  MindOverMatterPower.com
Eastwood: Universal author and free international philosophy; lineage, true story, interview documentation. ThoughtsCreateMatter.com
An  Einstein-Rosen Bridge has been opened! Time travel Colorado & what it has revealed about our future. ThoughtsCreateMatter.com
Secret Wisdom Books by William Eastwood. Lulu.com
Is this a Global War With Russia, Europe & United States? Threat of Nuclear War
---
CATEGORIES: Is this a global war with Russia, Europe and the United States? Is there a threat of nuclear war? Did Russia attack Ukraine? What Are U.S. and NATO invasion sanctions and war solution? Is a war with Ukraine likely or imminent? What is the cause of war? What is the cause of and solution to U.S. conflicts and violence? Is this a war? Click on our site and books to learn more.
The concepts conveyed in this website are within these books.