---

Do Real Wizards Exist?

How Do I Learn How to Become a Wizard?
---
Do real wizards exist?
How do I learn to become a real wizard?
Is this science fact?
---
Yes, real wizards exist. Real wizards exist now, they existed in the past, and they existed before the creation of the earth.
Prior to the beginning of the Industrial Revolution people did believe that their thoughts and emotions affected their reality. Respect was given to those who professed great ability in manipulating matter with their mind. However, many people were also afraid of this ability. Those who were feared were sometimes severely punished and even some "witches" were burned at the stake.
Going back further, inquisitors did not burn witches because they thought it was irrational that people could manipulate matter with the mind. They did it because in those times it was generally accepted that people could manipulate matter and affect other people with their thoughts. It was misuse of this ability that was alarming. Witches were burned for what was considered evil intentions and use of the ability to affect people in negative ways.
CAN & DO YOUR THOUGHTS CREATE YOUR REALITY? DO SCIENTISTS BELIEVE CONSCIOUSNESS CREATES MATTER?
Many top physicists do know that thoughts create matter and reality
It is the rest of science, media and the world who do not want to listen to what they are saying.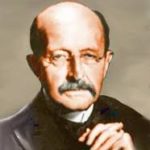 Max Planck,
Nobel Prize
Winning
 father of quantum mechanics says,
"I regard matter as a derivative from consciousness."
— The Observer,
1931.

Max Tegmark (Click button for MIT paper)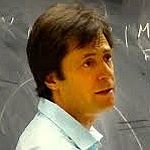 Max Tegmark of MIT, says that consciousness is a state of matter.
CONSCIOUSNESS IS A STATE OF MATTER: MIT
New history-changing science transforming our personal and collective reality at this time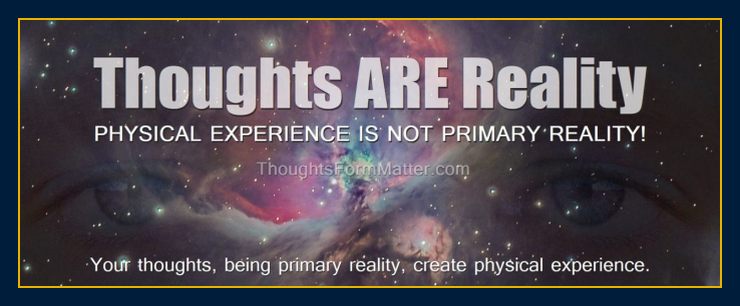 An explanation of how consciousness creates matter is inherent in wave-particle duality. The concept of an alive universe, a universe entirely composed of consciousness, is supported by the greatest scientific discovery of all time.

In his 1924 Ph.D. thesis and groundbreaking contributions to quantum theory, Nobel Prize winner, Louis de Broglie postulated the wave nature of electrons and suggested that all matter has wave properties. This concept is known as wave–particle duality, and forms a central part of the theory of quantum mechanics.
These theories are tested and proven to be facts. We know that quantum mechanics is correct because the mathematical algorithms are consistently relied upon in scientific applications and to build advanced scientific devices that work amazingly well.
EN's Basics & Starting Point for Most Readers
The wave-aspect of anything in nature is an energy field that contains huge amounts of information.
What is a thought but an energy field containing information?
Both waves of matter and thoughts are electromagnetic energy. Matter and waves are the same thing. The facts are right in front of us.
Your unlimited true nature & matter creating consciousness
Your mind is connected to everything in the universe, can bypass physical laws of cause and effect and time and space restrictions, and can permeate any seeming barrier.
Non-classical physics mind-brain science is superior to all previous models on which traditional psychology and self-help are based.
QUANTUM PHYSICS MIND-BRAIN MODEL
QUANTUM TUNNELING NON-CLASSICAL EFFECT
THE HOLOMOVEMENT & UNDIVIDED WHOLENESS
CONSCIOUSNESS IS A STATE OF MATTER: MIT
The science on this page supports the primary purpose of this site — to empower you to be successful in all areas — in intellectual and spiritual knowledge, business, finance, health, love and relationships.
This site is personal self-transformation wisdom that is meant to be exciting and fun to learn.
---
For something to be true it must make sense to the heart and mind. But that does not mean you need a scientist to go to the next level and to create the reality you want to experience.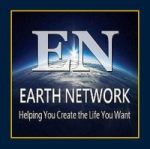 Many people are searching for a scientific finding that will validate what they feel on a deeper level. That is good, but if you are a person that insists on a dry traditional scientific explanation for everything, that requirement can restrict you. I am moving you closer to your own heart and intuitions as the arbiters of truth.  A greater range and experience of love and understanding is available to you. Read more.
All of this is leading to a new paradigm, the paradigm I have lived by for almost 50 years
When we look at a tree we do not see the roots, but we know a tree has roots. The same principle holds true for you. Your consciousness has a deep inner reality.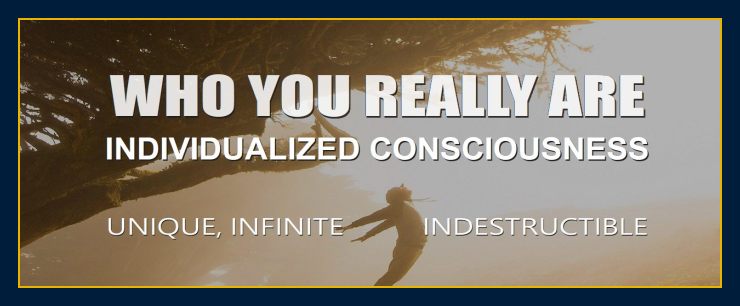 Click above to learn more
CONSCIOUSNESS IS A STATE OF MATTER: MIT
We come from an inner world where wizards always existed and still do. Before any physical world existed, consciousness gave its imaginings independent life. The inner imagined realities are infinite and do contain realities with wizards and more that you can imagine.
NBC NEWS REPORT: Universe Is Conscious
In the Middle Ages, wizards were sometimes highly respected as those who were able to manipulate matter with great power and skill. This was a more magical time because people were more open-minded to the entire inner dimension of a reality from which we come as well as the ability to manipulate matter with the mind. Those who were called wizards were both feared and revered.
Currently, quantum physics is bringing what was known in the past back to the forefront of attention. Wizards are now becoming popular; with the younger generation especially. The Harry Potter productions mark the beginning of a new era  humanity is entering.
Non-Classical Physics Thoughts ARE Reality
This new era we are entering now is being spurred on by a renaissance of these ideas caused by recognition of quantum mechanics. But it is also happening because we are all connected on inner levels and at an inner subconscious level there is agreement that we must all awaken to our true nature.
---
Yes, you can become a real wizard? You can learn how to become a real wizard by reading and learning the new science of the 21st century.
Wizards were once considered fantasy for children. But, that is no longer true. I wrote this article for serious adults or those who are serious about truthful science and improving themselves and their abilities to create what they want in life.
A wizard is a great position to strive for because more respect and attention will be granted to those who are wizards in the near future. The human race is realizing that reality itself is consciousness materialized.
Four Earth Network (EN) websites teach the principles of using the mind to manipulate matter. You are on one of those sites. The key below will open a secret door to initiation.
Hover over magic key with cursor, read message, then click on key. For phone, lightly touch caption below key, read message that appears, then click on key.
.
WHERE ARE THE BEST SITES & ARTICLES?
 single AMAZING philosophy!
100's of articles!
4 EN websites!
All four sites have a single cohesive philosophy! They are meant to be used together.
Click between them.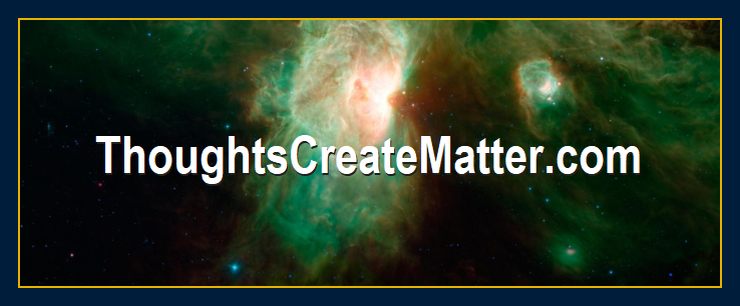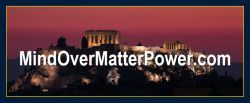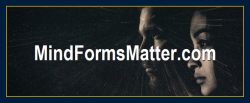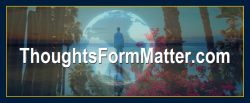 CLICK BELOW LIST OF ARTICLES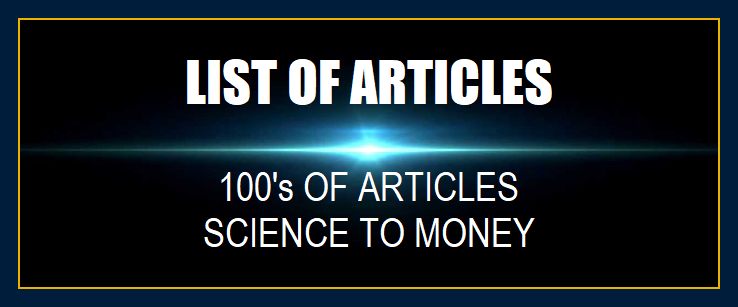 Click above to learn more
Click above to learn more
Are real wizards special?
---
One common misconception about the ability to be a real wizard is that wizarding skill is some kind of specialty or unusual trait. It is not. You create your reality by what you believe, think and feel. Every thought you have manifests to some degree and in some way.
If you focus a lot of energy and attention in a certain direction you will see some indication of that happening. Try visualizing something small you really want. Do it every day for several weeks. Then wait a month and see what happens. If you learn these principles and pay close attention you will see that you do indeed form your reality by what you believe, think and feel.
The fact that real wizards exist and that you create your reality by your beliefs, thoughts and emotions is highly advantageous to know. When you understand that you create your reality with your thoughts you have far more power than the common man. You take matters into your own hands.
You have greater power just with the realization that you form your reality with your thoughts.
THIS IS

NOT FANTASY: DO NOT believe muggles!
"Great spirits
have always encountered violent opposition from mediocre minds."
— Albert Einstein
How well do you wield your consciousness?
A wizard is a person who can manifest by projecting his consciousness into the events and things he chooses to have and experience. This is done through belief, focusing and outflowing emotions.
A wizard is also powerful enough to fight off the negativity in the world that comes from muggles.

Click above to learn more
---
How do I Learn to Be a Real Wizard?  Real Wizards Exist.  Become a Wizard Now.  Manifest Your Thoughts.  Quantum Physics Mind Creates Reality  Materialize Your Unlimited Power.  This is not fantasy
Do not reveal your power
It is better if people don't know you are a wizard with unlimited power to create any reality you want. Non-believers are weak, pathetic things. Muggles suffer and then have to take it out on us by shaming or degrading.
If you let them verbalize low-level thoughts, you have to ward off that energy. Don't let the muggle spell of weak belief contaminate your pure and powerful wizard energy.
Don't give them a target; stealth is intelligent. Hiding your power allows you to protect your positive energy.
Keep all your intents private. Speaking of things can release the energy that you use to create them.
Quantum Mechanics PARALLEL DIMENSIONS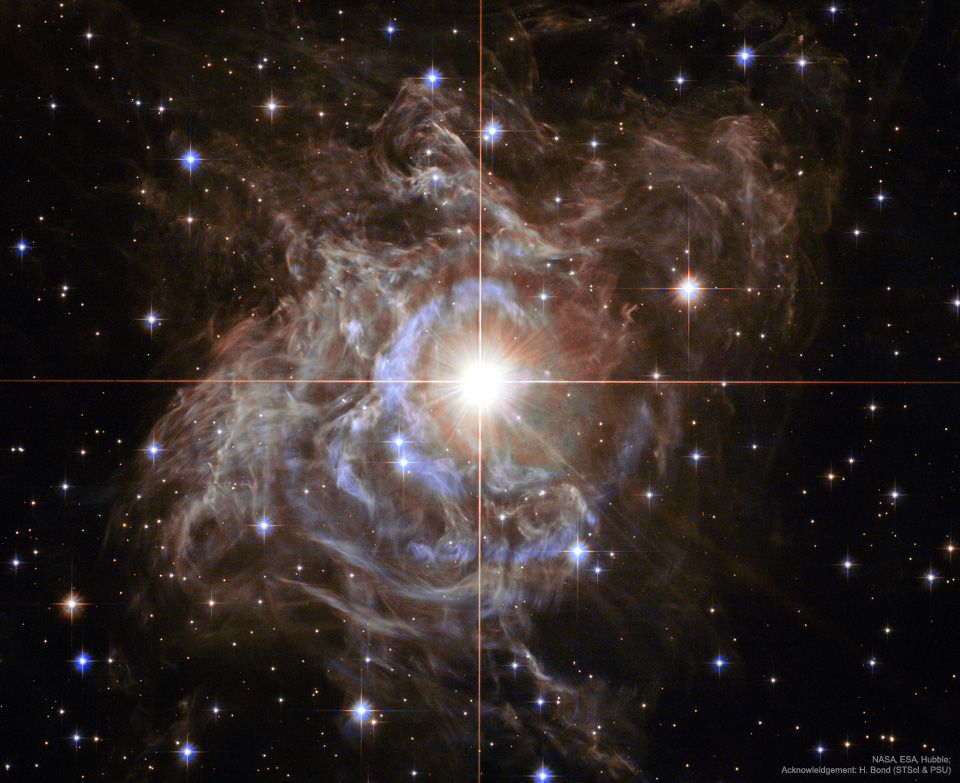 Muggles are a little slow
Muggles can't help you, so let them be. Don't degrade them or tell them they are stupid, be kind instead.
Don't tell them who you are unless they are a trusted friend. Even the most foolish muggle in your life will eventually have to face the facts.
Power and ability are self-evident. Show, don't tell.
A wizard is kind
Kindness and goodness are more powerful than negativity. Positive thoughts are easier to manifest than thoughts that can harm.
Everyone has protection from negativity, yet degradation is a kind of spell that bullies use that boomerangs back at and hurts them mostly. The universe invests its powers in those who intend to do the most good for others.
Be a good wizard, use white magic, and you can become unbelievably powerful.
Are you all-powerful?
Pride is not a sin. Pride is a mark of greatness. Pride indicates you recognize your glory and divine nature. Those who don't have pride can't use their powers and as a result, manifest weaker selves and less fulfilling lives.
If you believe you were created by a creator, be it a god or yourself, by honoring your greatness you are honoring your creator and his work. You are giving him or her credit for creating something incredibly beautiful and wonderful.
The truth is that you are a powerful individual consciousness. You are eternal and you are good.
Your Invitation to TOMORROWLAND
Consciousness creates matter
According to modern physics the universe itself is a manifestation of consciousness.
Niels Bohr, university of Copenhagen physicist and Nobel Prize winner, confirmed that matter is like a beam of light.
Physicist Louis de Broglie, Nobel Prize winner and author of the de Broglie hypothesis demonstrates all matter to be electromagnetic fields/waves of energy.
Thoughts are composed of the same kind of electromagnetic energy as matter. Matter is of higher intensity than thoughts, but that's the only difference. Thoughts and matter are the same thing.
.
---
"If you want your children to be intelligent, read them fairy tales. If you want them to be more intelligent, read them more fairy tales."
— Albert Einstein
---
Quantum Mechanics PARALLEL DIMENSIONS


All universes came forth from…
Before any physical world existed, there was a single Original Consciousness which imagined every conceivable possibility. The physical world was birthed out of that Consciousness.
That Consciousness gave its imaginings independent life. The inner imagined realities are infinite and do contain realities with wizards and more than you can imagine.
Any good wizard can astral project. Your consciousness can fly and can turn into anything.
This is one of those worlds. However, in this world all of this was forgotten. Now that knowledge is coming back.
Those that have this knowledge are rapidly becoming powerful wizards. The number of wizards across is globe is increasing exponentially.
These wizards can manifest anything they want with their minds. They are ready to create a new world. But that world won't be a bad world, it will be a good one.
The Harry Potter and similar movies reflect an awaking within the world. These movies come from the collective subconscious. They appeal to almost everyone because they represent what is true but has been forgotten by humanity.
I am not making any of this up, it is all true fact.
You Can Cause Good Things to Happen
There are many levels of existence
There are many levels of existence.
The physical world is the most superficial and seemingly restricted area. Physical reality is a beautiful place, but it is not a fundamental reality. This entire dimension is a result of what goes on within other levels of existence.
The inner world (levels) is where the actual work of constructing events is done. The medium which forms this reality is not matter, but consciousness.
David Bohm is correct in his concept of dimensions. And Everett Hugh is also correct in his assessment of many worlds. The number of physicists that now accept the Many-Worlds Interpretation of quantum mechanics is growing.
Dimensions exist within the whole in the same way layers exist within an onion. The whole onion is made of consciousness.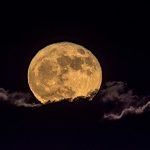 Consciousness is that magical substance that can become anything. It is so highly intelligent that it can form itself into matter-systems as well as realities made of other components we are not familiar with.
Your personal daily reality is manufactured within an inner framework of existence. This larger area in which we reside is the primary reality. Many people believe in a higher self. Such a self exists within the inner primary framework of existence that exists below the subconscious. I call this inner ego the inner self. The inner multidimensional self and its egos in time (you are one of them) are all part of the whole self.  You really are your inner self, you just do not know that you are (at this level of consciousness "while" you are focusing in time-space).
This physical reality is only possible by the hallucination of separateness. While it is true that individuality is real, eternal and indestructible, the ego self exists within the whole self in the same way a state exists within a country. Without states there would be no country. In line with this analogy, you are the whole country, as deep in protected sleep your identity expands to include your whole self structure, including past and future selves.
Consciousness is all there is, and consciousness forms all worlds, including this one. The internal world creates and  encompasses the physical world.
Outside of physics, most scientists are unaware of this true nature of reality. Degrees denote tests were taken to insure that one is scripted in the popular mechanistic paradigm (a false worldview).
Physical reality is a result of a process of separation and amnesia. Consciousness created this situation of seeming separation from the whole in order to create this dimension.
Most problems cannot be solved within the myths by which the establishment and civilization is operating.
You can't get to a destination in New York with a map of London. It just doesn't work. Trying harder to make it work is useless and futile. Understand that you create your life by what you believe, think and feel.
© Copyright 2018 By: William Eastwood.
WHERE ARE THE BEST SITES & ARTICLES?
 single AMAZING philosophy!
100's of articles!
4 EN websites!
All four sites have a single cohesive philosophy! They are meant to be used together.
Click between them.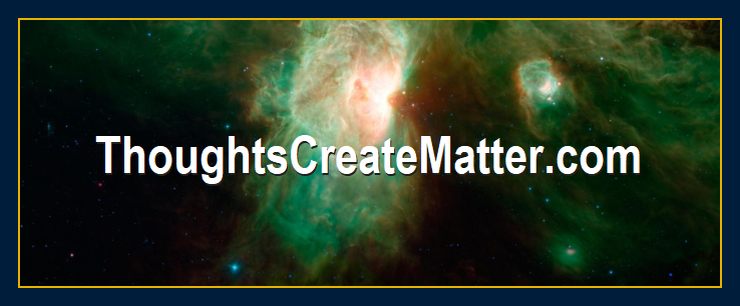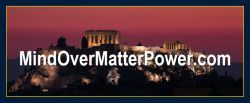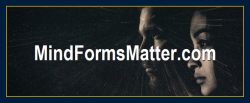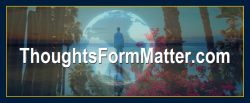 CLICK BELOW LIST OF ARTICLES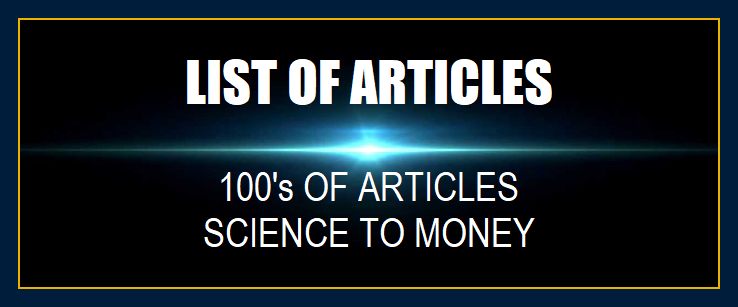 Click above to learn more
Click above to learn more
You have natural wizard power now
The wizard power is in you now. In physical reality we are created out of the same Original Consciousness that formed the universe and we each have all of the same abilities as that Original Consciousness.
You have all the powers of the Original Consciousness from which you came. I am not going to explain it all here because it is in my other articles and books, but consciousness forms matter. Hence, everyone truly is a wizard, it's just that the belief that we are not wizards creates our reality. If we could all get rid of weak conventional beliefs our natural powers would become evident.
A wizard can't use his abilities if he does not know or believe he has them. Once you learn the truth about yourself and learn to apply your knowledge you then can use your inherent abilities.
EN's Basics & Starting Point for Most Readers
By replacing inaccurate beliefs with accurate beliefs, you become successful and powerful. If you keep at it, eventually you will become a wizard. That is, you learn to use the abilities within you.
Join us and become a powerful wizard.
---
"The only thing that interferes with my learning is my education."
— Albert Einstein
---
Families of consciousness
There are families of consciousness to which we all belong. Just like Harry Potter, you may discover a powerful alliance with an inner family of souls who possess extraordinary abilities to project thought into matter.
The unseen forces act undiluted through many powerful souls who can be considered modern day wizards. These individuals refuse to accept the prevailing beliefs that lead to weakness. They understand that they, as well as all others manifest events through thought projection.
Your beliefs, thoughts and emotions create your reality
---
You become a wizard by first learning how your beliefs, thoughts and emotions form your reality. Then you learn how to project specific thoughts and emotions to materialize the events you want.
ENs four websites are full of information to help you do that. 
The human soul is the most potent, motivated and powerful entity known to exist in any universe. You are a soul and your consciousness forms matter.
Your inherent power to manifest as well as your quality and greatness reveals your degrees of wizardness. A real wizard is a master of self-actualization, and a full-fledged wizard will have great wealth and anything he or she wants..
More and more people are developing degrees of wizardness. A great musician, actor, writer, poet, teacher, caretaker of children or animals can be a wizard.
Anyone who is achieving great things may have become a full-fledged wizard.
Wizards create what they want in life. They may live in cities or in an isolated cabin deep in the woods.
They will usually interact with many people, although not always.
They are always very generous and gentle souls. You will feel good in their company, and they will never belittle you. They will help you if they can or if you ask for help.
They don't always subjugate themselves to others, but if help is requested, they will usually try to assist you.
You can become a powerful wizard
Learn to wield your consciousness with great purpose and precision.
Be confident in your knowing. You have to be a strong independent thinker to go against the limited false beliefs of the majority of the people in the world.
Be brave enough to adopt a whole new and powerful worldview. Believe you are a beautiful and powerful spirit.
You are already an eternal creator. Your entity participated in the formation of the earth itself. There is nothing that you cannot create.
You will become a great wizard because you are here reading this and that means you know what's going on. It is only a matter of time before you become very powerful.
And then everyone will see just how powerful you are.
You can create any reality you want.
Your thoughts manifest as events and objects.
Own your true power and identity.
New science application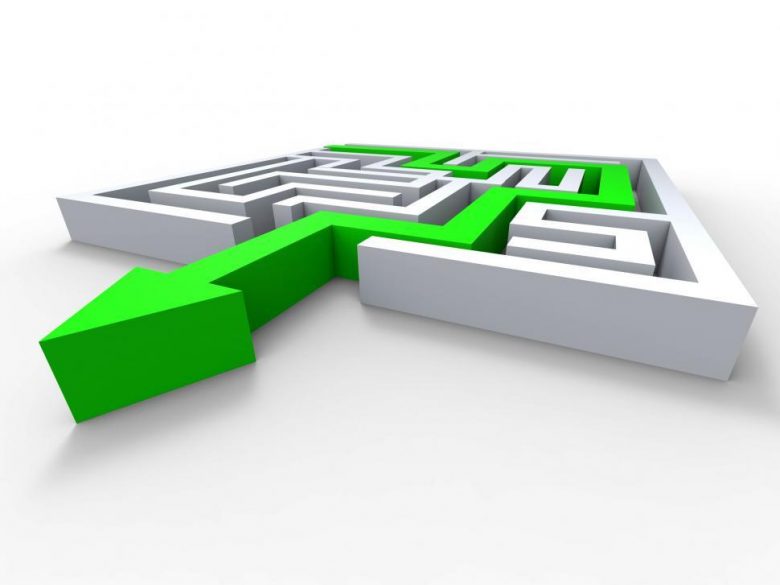 The journey of transformation (life is a journey, not a destination)
Our civilization has in the past thought that matter forms ideas, but it is just the opposite. Ultimately, everyone will discover that the events they experience are holographic projections; manifestations of "past" thoughts.
We create our own reality. If you study this material long enough, it is inevitable that you will finally come to this conclusion.
The more open you are to the idea, the more the evidence begins to present itself. Eventually many people experience a shift which feels like they are awakening in a dream that they are creating with their own thoughts and emotions. Once this happens you realize the true power you have to shape events.
After realizing that your thoughts create your reality it is just a matter of learning to focus your thoughts properly. Beliefs must improve, attitudes and expectations must improve, and positive emotions need to be fixed primarily on the sense of acquiring and having what is wanted rather than lack and frustration. This can be difficult to do in the face of contrary evidence, such as the disturbing news about the coronavirus, a lost job or whatever you are struggling with now.
Embrace the paradigm in full
True mastery is a result of acceptance of a new view of reality and a willingness to go all the way. This means you understand the true nature of time and probabilities. You must commit to the wonderful truth rather than think it is too good to be true. If you doubt the process, the doubt itself is like static and interference.
Proper focus is an art and science
How do you create a sense of well-being when the country is in lock-down and markets are in free-fall? It is often difficult to do this. We may remain with one foot in the old world and one in the new paradigm. This is generally far less effective. You must realize that as your thinking and focus changes so will your reality, but time is usually required. The mind must be repatterned.
Be daring, brave and confident
To create what you want you must be very brave. You must be willing to dispense with the comfort blankets. When it comes down to it, most people cannot completely let go of familiar beliefs and subjective habits of perception. Often, we are addicted to the idea that other people and situations prevent our success. Our institutions and societies are based on the idea of victimization.
No one can stop your thoughts and dreams from manifesting but you
Other people and situations, no matter what they are, cannot prevent your desires from manifesting. If this statement upsets you, it reveals the intensity of the belief that you are a victim or are held-back despite your will. The problem with such a reaction is that it speaks of belief and belief is thought, and thoughts create your reality. Beliefs are the strongest kind of thoughts; they are thoughts that we have invested with strong conviction. These carry emotions that show what we really believe.
The strongest conviction wins
We create according to the strongest convictions within us, and these are typically fears or the idea that we are not good enough to create what we want in life. We often hide these insecurities from ourselves by denying that is what we really believe. But if we feel anxiety first thing in the morning, this is a beacon as to what is holding us back, and it is a means of discovering our hang-ups.
Your emotions tell the truth
Your emotions will tell you what you really believe about something. How you feel speaks of your predominant belief that manifests as your experience. Beliefs create events on inner levels of consciousness and these pre-matter events evolve and are eventually projected by the brain and five senses as a hologram. Your environment is that hologram.
Where Do We Create Our Reality?
A master regains intuitive knowing and reinforces it with intellectual understanding. They apply the principles and adhere by the new worldview faithfully despite inner pressure to break with understanding and join the world of victims.
Everyone knows what mainstream science will not admit
Many ordinary people as well as psychics are certain that they receive some kind of spiritual help. This can only come from other levels of reality. Millions of people believe their thoughts affect people, reality and physical matter.
Edgar Cayce, who was perhaps the most renowned psychic in history, could put a book under his pillow when he was a child, and wake up in the morning knowing the content of the book. This is why he was called the sleeping prophet.
This is possible because every object in your environment is an extension of energy that connects to the level of creation that allows it to exist. There are extensions within books similar to telepathic cords. This represents energy being projected holographically.
Every object around you is a holographic projection of your mind that connects you to the innermost portion of your soul that creates them.
If you want to break old patterns and habits of perception, bring powerful books into your life and remain centered on what they represent — the truth you are bringing out within yourself by having them in your presence. Once you materialize something in your life, an energy pathway continues to exist, even when the object is long-gone.
WILLIAM EASTWOOD
Enables you to succeed in all areas and in all ways.

With a magic genie inside you, anything is possible.
Waste no time with this powerful guide. Get the single-most important key to liberate yourself from all limitations.

THE FIRST KEY: $3.99 United Kingdom international review in 2020.

I have read many reviews on many books which rave about the content. However, this is the book which sets it all out: scientifically describing how we create reality. Go on ,I dare you, pick it up and read it…you won't, no can't , be left in the same place when you have finished it. Essential information is contained within. You have been warned!!
Paperback / eBook
ePub: (eBook)
"This is a clear and concise book on exactly how to manifest what you want in life. However, this is far more than just a manifesting book — it introduces you to the future of humanity and metabiological evolution.
Based on a 45-year study.
Citing the world's most credible & advanced science.
Extremely well-written.
Loaded with information.
Simple and easy to understand.
You do not have to suffer anymore. You just need to learn the facts and apply the principles. Then you will live happily ever after in the rich fulfillment of living your desires which you brought into this life for a reason, and that reason is to help guide you to what you want most and need for your pleasure and development.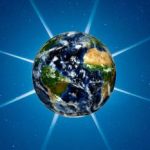 ---
Aspects of classical physics have been disproven. Matter and consciousness are the same thing.
We are joining forces with top physicists in a break from established thinking to create a new kind of science to bring people the answers they deserve.
The multifaceted solution — the unveiling of new science — is outlined on our about us page (below).
Click above to learn more
Your senses project your reality and then perceive that reality.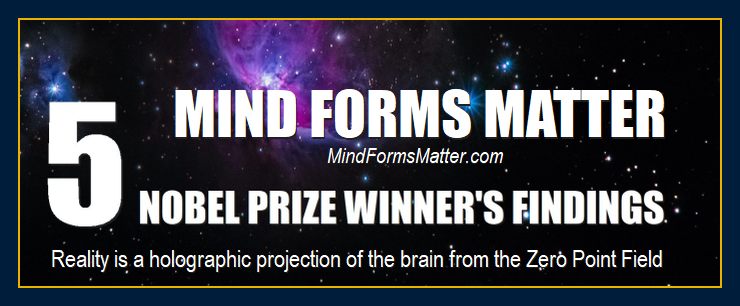 You are in control of your experience. At any time, matter can be completely changed by the activation of conscious thought. Your environment is a product of your thoughts and emotions. By projecting the specific thoughts and emotions that embody your desires you can immediately begin a process of change.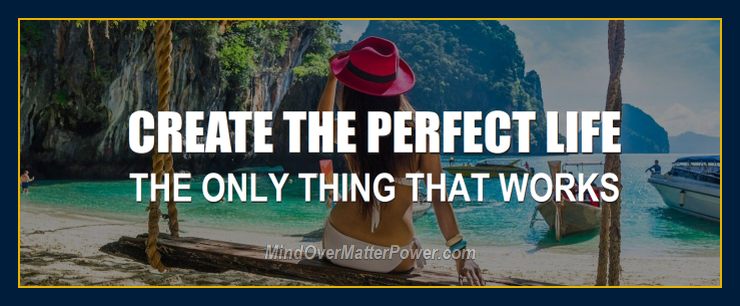 ---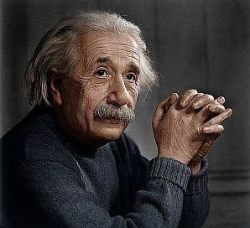 "We cannot solve our problems with the same thinking we used when we created them… A new type of thinking is essential if mankind is to survive and move toward higher levels."
— Albert Einstein
.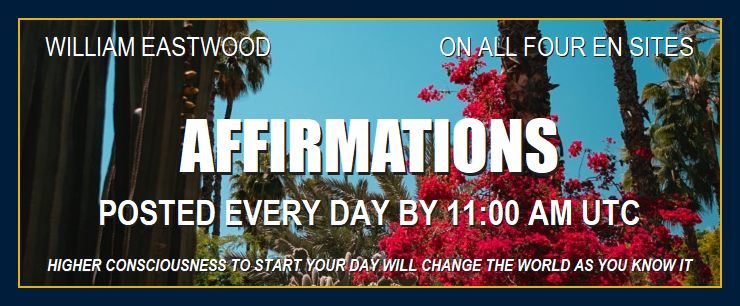 ---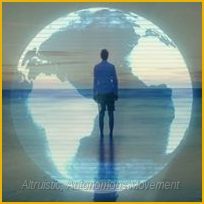 The complete philosophy on the four EN sites is universally applicable; meaning it can potentially solve every kind of problem. There is starvation in the world… children suffering… conflicts to be resolved (see: EN mission statement).
Because Earth Network websites are funded through book sales, when you buy a book, consider it a donation helping people around the world (see: Mission Great Civilization).
---
My story is a success story.
WILLIAM EASTWOOD
"THE SOLUTION…" is powerful enough that government officials previously removed it from publication. Explains the underlying cause of a divided world and contains simple methods you need to create the life you want. Be held down no longer, read this book while you can! Understanding will change the world as we know it. Open your mind now! Be free!
It is all here, in the solution.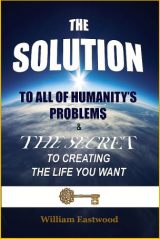 "We can literally change the course of civilization by lifting the race to a higher path through implementing the solution."
— Mario Fusco, TH.D., RS.D, B.S.c.
Available in paperback and eBook.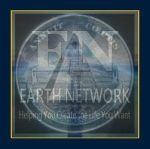 .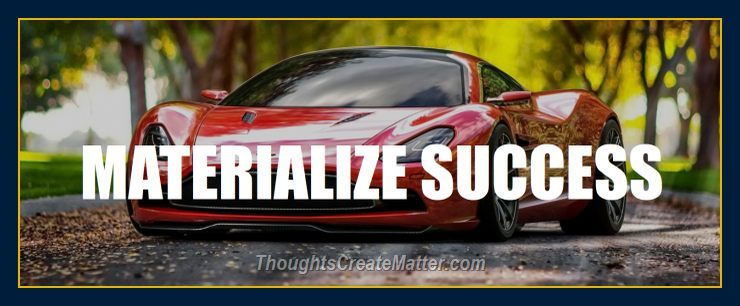 Click on image to learn more.
TWO OF 12 POPULAR BOOKS BY WILLIAM EASTWOOD
    
THE FIRST KEY: $3.99 International 5 STAR Review:

Phoenix

Reviewed in the United Kingdom on March 9, 2020
Verified Purchase

I have read many reviews on many books which rave about the content. However, this is the book which sets it all out: scientifically describing how we create reality. Go on ,I dare you, pick it up and read it…you won't, no can't , be left in the same place when you have finished it. Essential information is contained within. You have been warned!!
Also available in paperback.
Do Real Wizards Exist? How Do I Learn How to Become a Wizard?
Copyright © 2019, 2020, 2021, By William Eastwoo.
Primary article concludes here.
---
FOUR SCIENTIFIC EDUCATIONAL SITES — ONE PHILOSOPHY
A singleAMAZING philosophy!
100's of articles!
4 EN websites!
They are meant to be used together.
Click between them!
Click below for list of articles.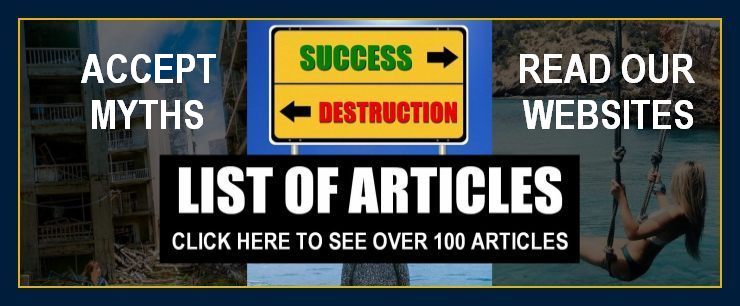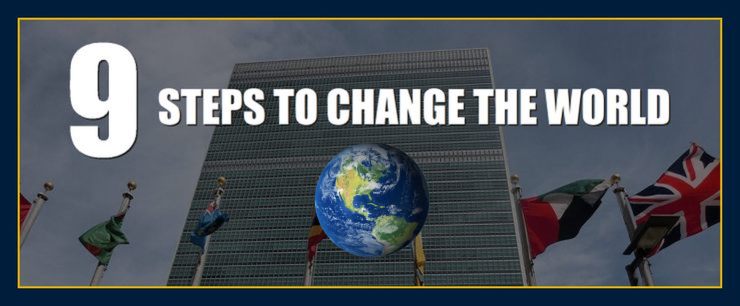 Thoughts Create Matter Links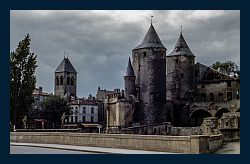 To change any element of the movie you call life, you have to change your thinking. Altering the mind alters your life. There is no other way to change your life.
Learn how Thoughts create reality
---
Categories: Do real wizards exist & how do I learn how to become a wizard? Do real wizards exist? How do I learn how to be a real wizard? Wizards use thoughts to create matter. How can I be a real wizard? Where do real wizards live and what are real wizards like? Do my thoughts create matter? Thoughts affect & create matter and reality. Click on our site to learn more.
Do Real Wizards Exist? How Do I Learn How to Become a Wizard?
You become a wizard by first learning how your beliefs, thoughts and emotions form your reality. Then you learn how to project the right intentions, thoughts and emotions to materialize the best possible events.
The concepts conveyed in this website are within these books.