---

EN
100's of FREE articles in the labyrinth.
What Do I Do When My Positive Thinking Does Not Work? What's the Solution When I Get No Results?
What Do I Do When I Get No Results?

Click Image for EN founder's video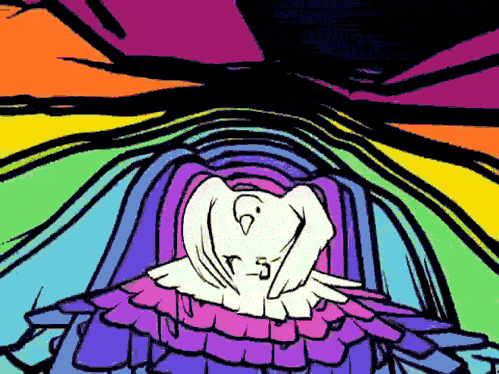 Click above
Consciousness is a State of Matter: MIT
Trust your spontaneity & emotions
If you trust yourself and do not fear your emotions, giving them some leeway, they will ultimately balance out and you will not have repressed fears that overtake the conscious mind. The key is trust and spontaneity.
The Problem Causing All Other Problems
Your mind is complicated with extensive and varied thought. Balance assertive positive thinking and attitudes with spontaneity and trust of your inner self's integrity.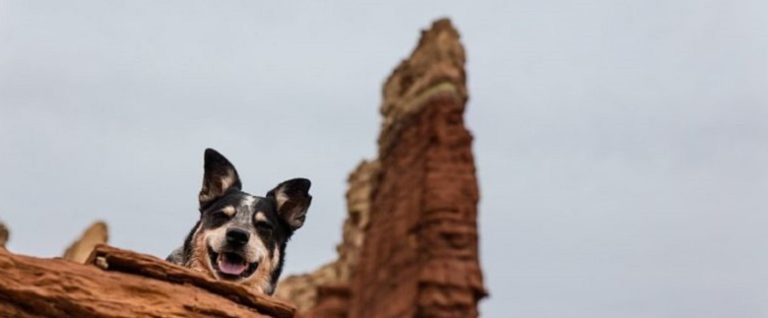 Base your life on your strengths rather than your weakness.  Be strong. Do not pine or cringe, rather open your eyes, let go and enjoy the magic of the moment.
CONSCIOUS EVOLUTION 3 Steps to Your Mastery!

Embrace rather than fear your emotions
Your emotions are like the weather. All weather is beautiful. All weather is necessary.
Your emotions serve you whether they are negative or positive. Don't fear negativity. Negative moods can sometimes be a release of negative energy from deep within you.
The most important thing to do is to trust yourself and your integrity. Trust when you need to focus on the positive, but do not force yourself to try to feel what you do not feel.
Don't tamper with the integrity of your spirit. Listen to your feelings and what they are telling you, but shift your attention to positive beliefs and thoughts whenever you can.
If you refuse to react negatively to anything you are going to bottle up negative energy and fear it even more.
It's okay to be like a child and get upset and voice that upset. By saying "damn it" when you stub your toe you release the negative energy and it cannot harm you. If, on the other hand, you cut your finger and you mask the event with a false positive reaction, you are messing with your integrity and may end up with a lot of suppressed negativity that can manifest in damaging ways.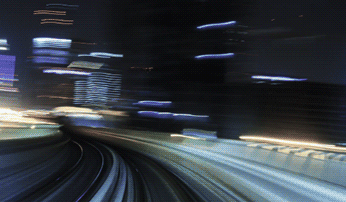 C = Ef: THOUGHTS CREATE MATTER:   FAST TRACK TO  SUCCESS
.Your Fast Track to Success  link (C = Ef) above loads in milliseconds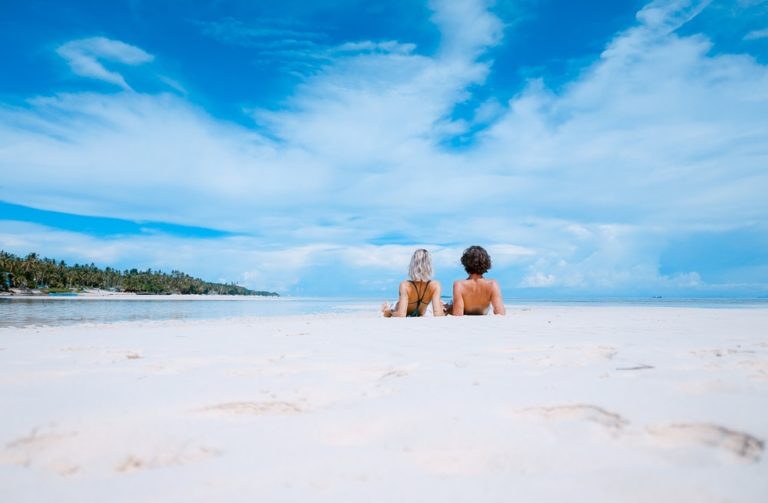 Click above
How to Stop Negative Thinking!
Remove Invisible Barriers to Success
The spiritual & reality itself are highly positive
Sorrow is not spiritual. The spirit, above all, is positive. To be spiritual is to be as positive as possible.
There's nothing spiritual about negativity. To become positive change your beliefs.
Negative  thoughts, emotions and physical experiences are a result of depressed thinking over a long period  of time. In life you get exactly what you believe, think and feel.
Your mind is complicated with extensive and varied thoughts and emotions on every subject. The more charged a thought the more power it has to control outcomes. The best thing to do is to keep trying. Use every possible approach and technique. Every thought and emotion has some positive effect even if it can't be detected, so don't despair, be patient.
The science of manifesting thoughts goes against the tenets of traditional psychology and its definitions of sanity. If we try to apply a principle that we believe is irrational, a conflict develops between our many beliefs and what we are trying to achieve.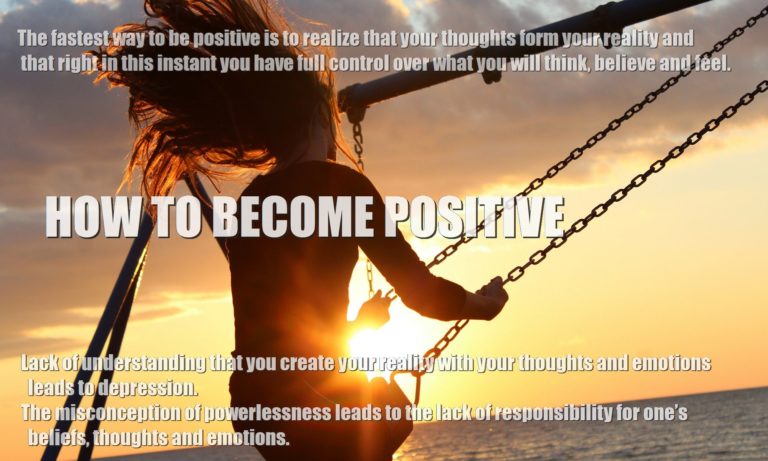 Why We Can't Solve Our Problems
The Problem Causing All Other Problems
The various conflicts may materialize rather than the positive results you want. If you think the principle of positive thinking does not work and you do not get positive results, that would be evidence that the principle works.
If you want evidence the process works try generating positive emotions and then notice how your day unfolds (assuming you hold the positive mood). Changed emotions tend to have a dramatic and immediate effect.
---
What Do I Do
When My Positive Thinking
Does Not Work?
What's the Solution
When I Get
No Results?
Possible Causes.
Conflicting Beliefs.
Manage Emotions.
Metaphysical Philosophy


Click above
How to Stop Negative Thinking!
Possible causes of poor results
Here are some things to think about. They are possibilities why your positive thinking may not be as effective as you would like.
You have doubts that the principle will work or think it not work for you.

Negative beliefs could be fighting back.

Patterns of negative thoughts and emotions may be re-exerting themselves.

You are spending too much time fighting the negative rather than focusing on the positive.

You are trying too hard to be productive or positive.

You are not relaxing enough. Enjoy a movie, favorite meal or in some other way taking  time out to just feel good.

You need to develop more indulging activities you like.

You need to be less demanding on yourself.

You need to create patterns of thought on subjects you like.  

Positive thinking may not materialize because there is still too much energy or intensity in some underlying beliefs.

When conditions change the positive thoughts will materialize, and that requires certain events to happen first.

You could be spending too much time looking for results, or doing so prematurely.

Your positive thinking may be working to clean up other obstructions in the mind first, in which case it is working, but it is not apparent to you because the main issue you are concerned with has not yet changed.

You may be putting too much stock in your affirmations as if the world depended on them working.

You may need to realize that you are not at risk of losing anything by thinking positive. The worst that can happen is that the positive thinking doesn't work, in which case you can still rely on your prior methods.

You may need to have more faith in yourself, the universe or your inner self.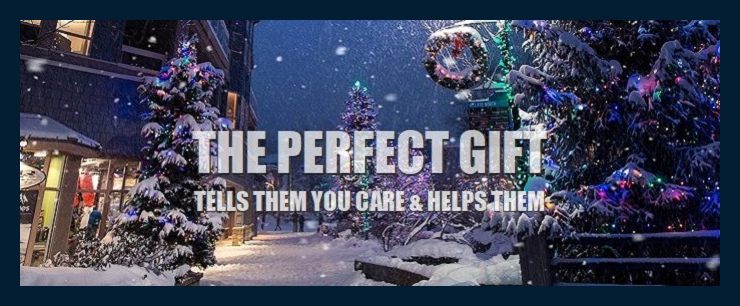 Click above

45 year study. Hundreds of articles
New Affirmations Every Day of the Week
EXISTING BELIEFS CAN RESIST POSITIVE THINKING
Click above
Resistance
When you assert the positive it is natural for the negative to fight back. When you repeat a suggestion, "I am making rapid progress," contrary beliefs, thoughts and emotions may be aroused. If your mind reacts with arguments why you are not progressing you may need to learn to drop all thoughts on the subject as soon as doubts are aroused, and then find activities that are a diversion.
You may need to be more playful in your approach, as if you are playing make-believe for the fun of it rather than for high-stakes.
If your mind is telling you that the affirmation is a lie, you may need to remind yourself that what you are creating a new reality, and this new reality will eventually be materialized physically.
When your mind argues with you, state what you believe (or want to believe) and then drop the subject. Do not ever entertain doubts.
Anything that arouses negativity or self-doubt should be avoided.
Do not try to do affirmations when your mind is uncooperative.
Why the whole world suffers!
Man with pointing finger depicts the inner judge within people that holds them back.
Only 1 in 99 people are free of the internal judge and victim.
Few people are even aware of the existence of the inner judge & victim that control their mind and life.
You must be aware of the problem to solve it.

ARE YOU FREE? Internal Judge & Victim

Remove Invisible Barriers to Success
HELP CREATE THE ULTIMATE FUTURE
---
Create Quantum Doors to Your Desires
---
When the mind is threatened by positive affirmations it can be a good sign
When the negative mind feels threatened, its reaction is a form of self-defense. Negative or limiting beliefs have a mind and will of their own.
When affirmations arouse fear, emotional toxicity and doubts, this does not mean that positive thinking does not work, but the opposite. Beliefs are thoughts with expectations attached. When other beliefs already in your mind prevent positive thinking from having an obvious beneficial effect, it is a demonstration of the power of negative thinking and how it can defend itself. These are negative voices and attitudes that have a life of their own, and when threatened by positive ideas can become hostile and highly defensive and manipulative.

Click on rotating earth for your daily affirmations.
Reasons for resistance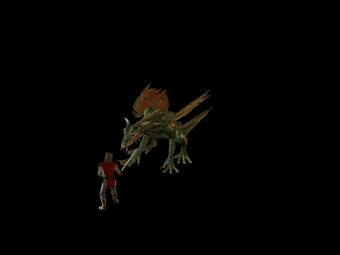 Resistance to positive affirmations may be an indication of deep-seated limiting beliefs & the necessity to develop a new program to succeed. Thoughts and beliefs defend themselves, and this must be considered in any mental program for success.
Sometimes a simple positive affirmation can arouse a lot of argument against it, negativity, fear and doubt. This is a very common problem that keeps the majority stuck.
In this case, you need to work on mental, emotional, spiritual and physical levels, and you need to look at your entire belief system. A new worldview, a lot of willpower, physical action and tenacity may be needed just to reverse the momentum and get unstuck.
Be persistent and assertive for years if that is what it takes. Eventually you will get the results you want.
New Affirmations Every Day of the Week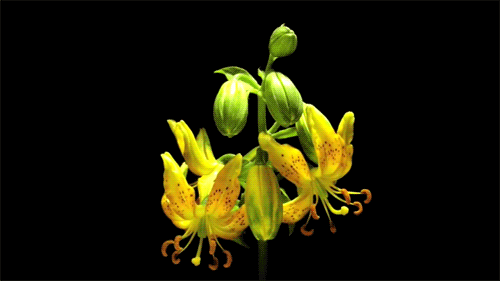 Negativity is often disguised as rational beliefs
People who were successful early in life have confidence. This is the opposite of having hidden beliefs, doubts and emotional habits that prevent success.
Click above
Those who do not have a record of success are usually hindered by a lot of beliefs that reinforce what they do have, which is lack of success. They have little evidence that they can be, do and have what they want in life. But they do have doubts and limiting ideas/poor attitudes that reinforce the limitations that are only too familiar.
Limiting beliefs are sometimes invisible because they are thought of as being facts rather than beliefs that can be changed.
Work on identifying any limiting beliefs you may hold. Additionally, flood your mind with positive concepts about yourself, your life and reasons why you can succeed. This will wash out the negativity.
Changing expectations is the same thing as changing beliefs.
Beliefs are a form of expectation

You must expect to succeed. You must expect whatever will serve you, be it small things like expecting to have a good breakfast to big things like expecting to have the money for a new house.
Working on raising expectations is therefore another way to work on improving your beliefs and getting rid of limiting beliefs.
To break through whatever limiting beliefs you may have, it helps if your mind has a reason to raise your expectations. The reason can be a new worldview and its application. Knowing your thoughts create your experience is a reason to expect success and life changes.

Knowing that you have discovered what is holding you back―the limited thinking you are replacing― gives you an advantage.
Growing knowledge and its application, therefore, is ammunition to raise your expectations.
Scroll down to continue reading article.


Helping you to create the life you want!
Make every day like

Christmas

morning!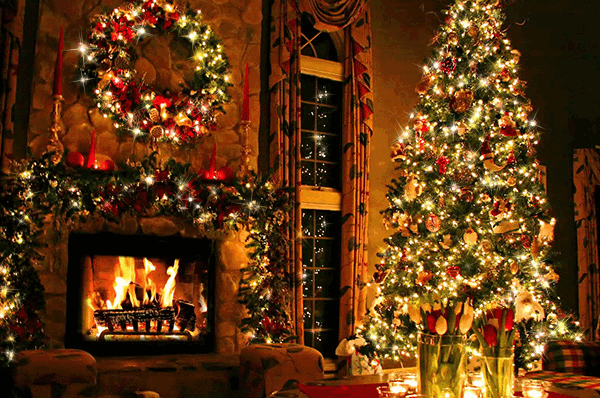 Manifest Your Dreams

With Books By William Eastwood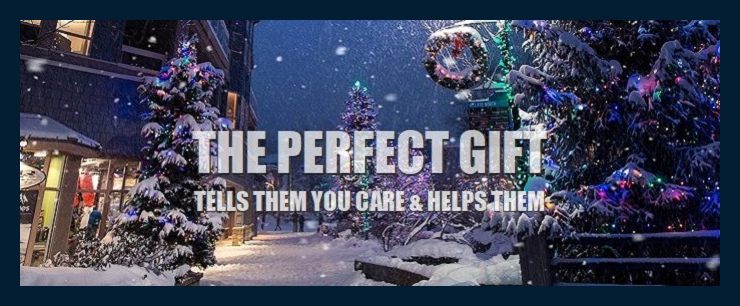 Article continues.
Click above
Manifest Notable achievements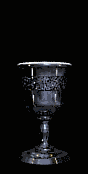 Achieve something and then focus on that achievements.
Positive thinking and affirmations can work much more effectively when tied to actual advances. So, however you do it, you must create some actual achievements, no matter how small. Then you can focus on those achievements to amplify them.
It is very important to start focusing on small achievements to build momentum in life.
---
"Many of life's failures are people who did not realize how close they were to success when they gave up."
— Thomas Edison
---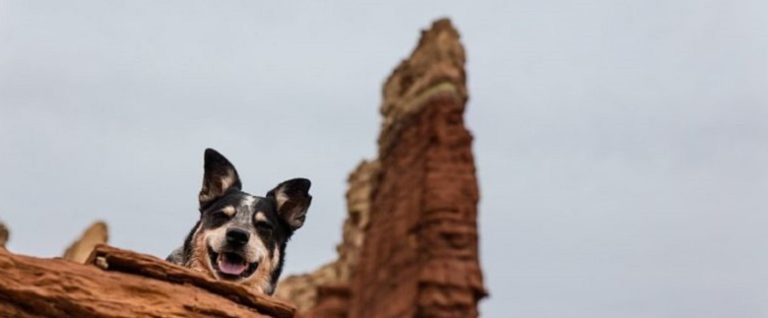 Once you stop the momentum of a less-than-ideal past, success is easy
How you look at a situation determines what it will become. Reframe your perspective of yourself and your life. Think of yourself as already being a success. Believe it, see it, feel it, be it, have it.
Click above
How to Stop Negative Thinking!
Past negative thinking and past events cannot prevent success
A lifetime of negative thinking and lack of achievement is not an impossible barrier to overcome. All that is required is that you have the right worldview and the necessary resolve to do what it takes to succeed.
The past does not create the present, your beliefs thoughts and emotions do. No matter how difficult or lacking in achievement, your past cannot hold you back.
The only requirement is the resolve that you will succeed and a willingness to do whatever is necessary to do so.
You will succeed.
Enjoy getting there, that's the best part!

YOUR AMAZING TRUE NATURE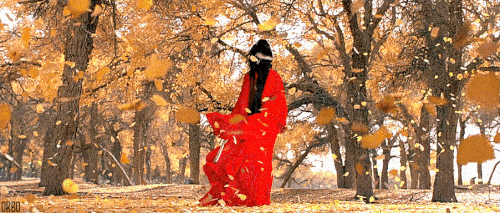 The Secrets of the Universe Unveiled
EXAMPLE of How Thoughts Create

PROSPERITY VIDEO & DROPBOX LIBRARY
---

Helping you to create the life you want!

I am wealthy and successful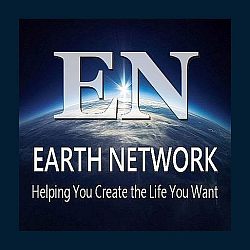 Helping you to create the life you want!
Your own personal metaphysical Library
.
The drop-down boxes, videos & buttons lead you to profound & amazing metaphysical insights & higher states of mind. The Solution to Problems. Manifest unlimited money, love, & more.
---
Click on the drop-down boxes to find the information you need. Or scroll down to continue reading article.
Click above
How do thoughts create matter?
Some aspects of manifestation are automatic following laws of physics, and some aspects are directed.
At a deep inner level you initiate, project and control what happens like a producer, transforming energy into objects and events.
Making a new worldview work for you
To fully take advantage of the principles of conscious creation it is advisable to adopt a new baseline in the manner in which you relate to reality. To make the metaphysics work as it was meant to we need to  automatically think in terms of attracting probabilities in simultaneous time.
Before I learned to influence reality effectively with my thoughts,  I had to do battle with the beliefs I had inherited early in life. The inner judge (parasite) within me was sabotaging everything I set out to accomplish.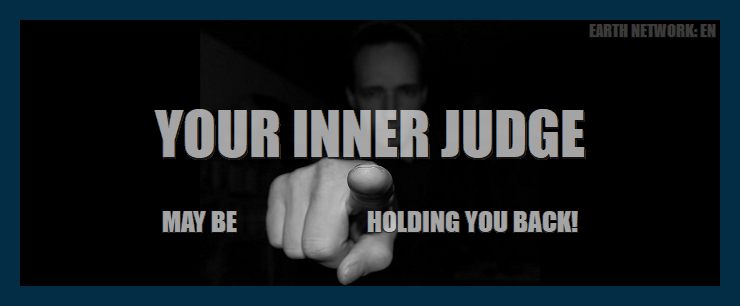 You must first be aware of a problem before you can solve it.

ARE YOU FREE? Internal Judge & Victim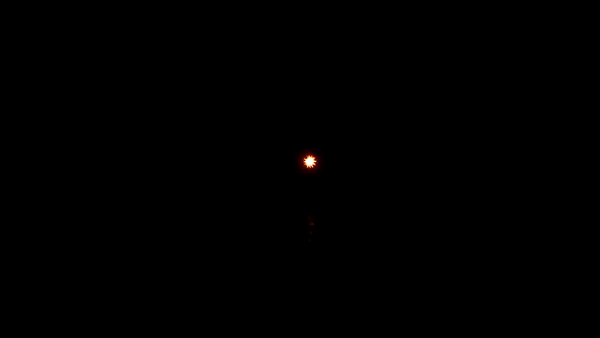 What Do I Do When My Positive Thinking Does Not Work? What's the Solution When I Get No Results?
Copyright © 2019, By: William Eastwood.
You Are a Beautiful Person:

The First Key to Freedom

6" by 9" paperback: (pub. 3/21/19)
Waste no time with this powerful guide. Get the single-most important key to liberate yourself from all limitations. Imagine a life in which you can do anything you want because you are no longer hindered in any way whatsoever.
The most important insight to put everything in life in perspective. The necessary key to freedom from restriction is revealed.
The most important insight to know because it will enable you to succeed in all areas.

With a magic genie inside you, anything is possible.
Discover an incredibly simple, enjoyable and easy way to use this internal magician to create anything at all.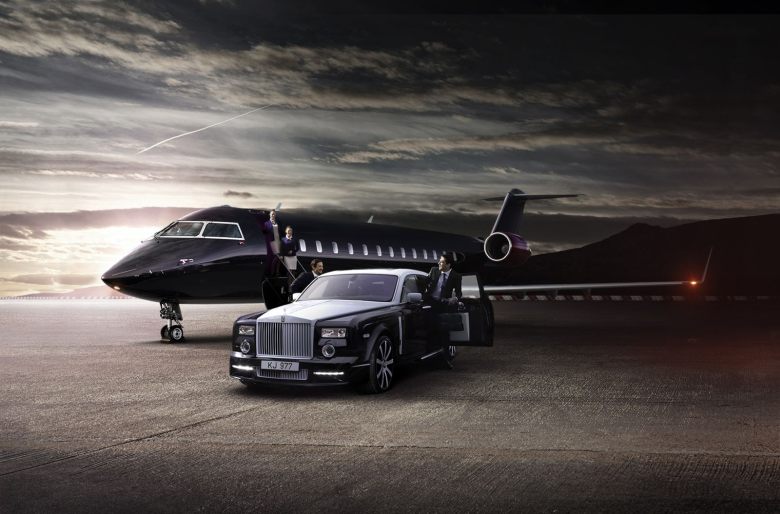 Even the greatest ambitions are easy to achieve with this simple new way of approaching life and achieving goals. Don't hesitate, get The First Key now and get on the road to your dreams.
Powerful metaphysical principles and advanced autonomous philosophy to overcome restrictions and limitations. Open to any page, read a few lines & that's all you need to do to transform your day and life.
Based on credible science. It is tested and it works.
You create your reality. When we make life difficult we miss the whole point.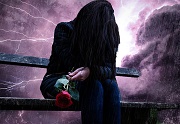 This is a very affordable book and great gift to help someone get out of a difficult life situation.
William Eastwood's best, with a simplicity that guarantees your success.
Acquire the knowledge necessary to create anything you want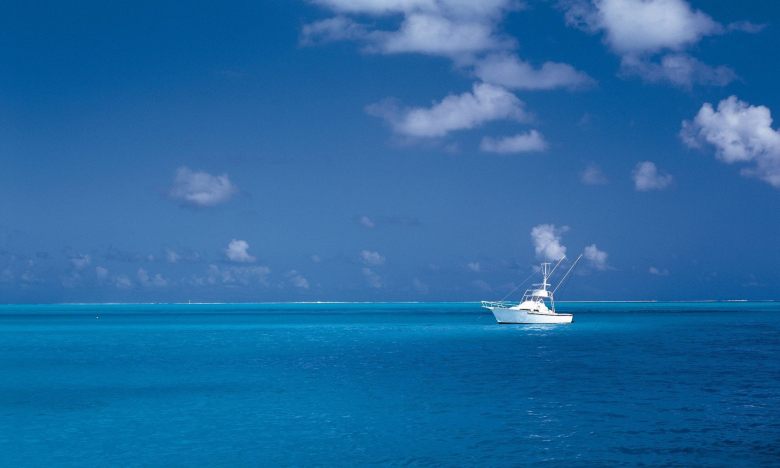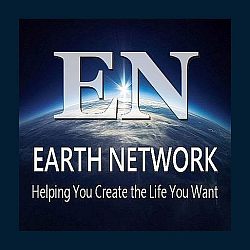 RESEARCHING CONSCIOUSNESS SINCE 1975

Achieve all your ambitions with POWERFUL EN books
EARTH NETWORK BOOKS By William Eastwood

Anything is possible. Create your dreams. Start today.

KNOW WHO YOU ARE: We need to wake-up within the dream, and enter our true life.
Anything is possible. Create your dreams. Start today.

THE SECRETS OF THE UNIVERSE UNVEILED: A sample of chapter one of the EN course.



Click on rotating earth for your daily affirmations.
---
 
C = Ef:  FAST TRACK TO SUCCESS

Your Fast Track to Success  link (C = Ef) above loads in milliseconds

Why science has ignored the fact that mind forms matter.
Everything is conscious to some degree and alive.
KNOWLEDGE IS POWER: Anything is possible in life!
 Your future looks bright! Amazing things are going to happen!
---
Categories: Metaphysical philosophy. Metaphysical self-help books. What do I do when positive thinking doesn't work for me? How does mind form matter? Mind creates reality. I've tried positive thinking and it doesn't work for me. Thoughts create matter. Consciousness creates reality.  Learn more on our site or by reading our books.
What Do I Do When My Positive Thinking Does Not Work? What's the Solution When I Get No Results?
If you want evidence the process works try generating positive emotions and then notice how your day unfolds (assuming you hold the positive mood). Changed emotions tend to have a dramatic and immediate effect.
If you can't maintain a positive outlook you may need to work on your beliefs and/or try to change your emotional habits more forcefully.
The concepts conveyed in this website are within these books.