---

How to Use Thoughts to Create Good Luck: Your Mind Can Cause Good Things to Happen
---
You make your own good luck by how you think. Your mind can be used to cause good things to happen.
HOW TO CREATE GOOD LUCK NOW
Your positive thoughts and emotions create good luck. Your mind's positive beliefs an attitude can create good fortune on any level. You are already creating objects and events with your thoughts; you just need to learn how to focus on the positive mentally and emotionally.
Feel the way you want to feel. Hold those feelings that match what you want your life to be.
Click above to learn more
Consciousness is a State of Matter: MIT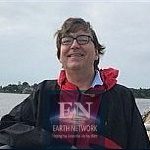 .
This is why things get worse when we try so hard to make them better!
"Consciousness creates reality and thoughts form matter! If you want to be powerful you have to go by the facts about reality and that means discovering the truth!
Otherwise you are as blind as a bat and ineffective as a sloth!
As we live our lives things often just get worse despite all our best efforts! Why is this? It is because the basic way we use our mind is all wrong! It is wrong because it is based on old science that is wrong.
"Events are energy." (David Bohm, Albert Einstein's friend explains how the universe is a projection in a single field of energy.) When we try to solve problems and achieve goals, we do not take this basic fact into account.
Because everything in life begins with the mind, we lack everything because of this backward use of our mind and thought process. The way we were taught to use our mind is backward. When we use our mind to try to get what we want we actually eliminate it as a physical possibility and create the opposite!
The way we are taught to use our mind unnecessarily adds energy to our problems. At the same time, we starve solutions and desired events of the energy they need to manifest in our life.
As if this is not enough, we are excessive in our physical actions, perhaps working two jobs. We become exhausted and negative in our disposition as a result. We lack the energy we need to be positive. We lack both the time and energy we need for the necessary contemplation and inward focused thought we need to create what we want in life!
We need the new science
Positive thinking, manifesting and problem solving are aided by an understanding of energy. We must refrain from giving our attention to problems to solve them.
• Minimize the elements of a problem with your thoughts and beliefs.
• Pare down its importance in your mind.
• Refuse to give it attention in thought and emotion to rob it of its energy.
As I tell you this your training is stronger than what I say and so it seems to be impractical advise, and you go with what you were taught. Even if you attempt this method you revert back to your instinctive ways of using the mind to worry about problems to try to solve them.
To take a million-thought journey we must begin with a single thought, and this is why it is so difficult. When you have a positive thought, you cannot have a negative thought at the same time. You are thus creating something positive and refraining from creating something negative.
To the extent that you concentrate on your accomplishments and positive thoughts, and to the extent that you relate to the joys of the present moment, you are not projecting negative energy. When you do this, you allow the problem to dissipate. You simply get out of the way of life. Reality wants to bring you your desires and works automatically to do so.
Denying your problems and fears the energy of your attention that keeps them going. Do not think you are incompetent, but affirm you are using your mind correctly. Then work with affirmations and follow the guidance on this site. You will then learn and develop further.

Click on the spinning globe at the top of any page to go to the day's affirmation page.
"Consciousness creates reality and thoughts form matter! If you want to be powerful you have to go by the facts about reality and that means discovering the truth! Otherwise you are as blind as a bat and ineffective as a sloth!
"Our social problems are a kind of healing crisis which are meant to lead us to the answers. The truth is more positive than we can presently conceive.
"We are currently in global paradigm shift."
— William Eastwood
We are born with the ability & inclination to make good things happen
We are born with the ability and inclination to manifest positive events. Good luck is natural. You can recognize and bring out your natural ability to attract and create money.
Most people lose their ability to attract wealth. They do not believe it exists and their beliefs go in the opposite direction as they grow older and negative.
Many think that anything good will be taken from them. Yet we can retain our birthright skill to make and attract money and make good things happen.
We can then reinforce this ability with what we learn as an adult. Adult knowledge of how and why the process works can reinforce the intuitive skill of making good things happen.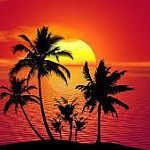 When I was in grade school I used to say, "I like my lucky when the sun comes out." Sunshine, perfect spring mornings, warmth and love all have distinct positive feelings associated with them. Receiving money does too.
Everything has an emotional barcode. That code has the instructions within it necessary to form itself into physical matter. It is even imbued with the propensity to do so.
Generate positive feelings to make good things happen. The feeling of expecting delightful surprises manifests the same. That feeling of beautiful sunshine combined with emotional memories of finding money and the expectation of finding more was what I called "my lucky." I would look around on the ground where people often dropped money with the expectation and feeling of finding more first and foremost in my mind.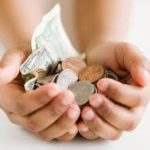 I would even project the expectation someone lost money and of arriving in the right area at the right time to find it. (All time is simultaneous, and so we need to create "past" events to make present events possible.) One time at a laundromat I told my mother who was driving our car not to leave. I said that the person I was looking at was going to drop money and drive away. The person dropped a five-dollar bill, which was a lot for a ten-year-old. My mother was amazed and said, "how did you know she was going to do that?" I said, "I just did."
Adults cannot always do what I am describing here because of their conflicting beliefs about what is or is not possible, and contrary expectations, doubts and negative emotions. There is a lot of experience that adults call up whenever they think about a subject. Ideas like "that can't happen," or "it never works that way for me," will always be attached to propositions. Fear and resentment can siphon off accumulating positive energies before they have a chance to manifest as good fortune. As a child I would naturally not project doubts and negative ideas the way adults typically do.
You can gather all your best feelings together and amplify and direct them. Do this while generating the expectation of acquisition and you have a formula that will work. You can project that you will get everything right and all conditions will be right, and everything will fall together.
To manifest like a wizard, it is like being a conductor in an orchestra. You are orchestrating and projecting emotional energies and expectation to create events and objects.
As a child I would generate an emotional feeling of expecting to find money. When I was in areas around pay phones or under decks, I expected to find money. I would remember all the times I found money in the past and the feelings I had as I was discovering it. I would relive those moments emotionally. Then I would imagine finding even more. I would picture it on the ground or in the return change slot of the payphone.
Just thinking about those areas where I found money put me on the right wavelength. As if by magic good luck what I wanted most would appear before me. When I was young sunshine meant sunny feelings. I liked my lucky when the sun came out.
Make Money Doing What You Love!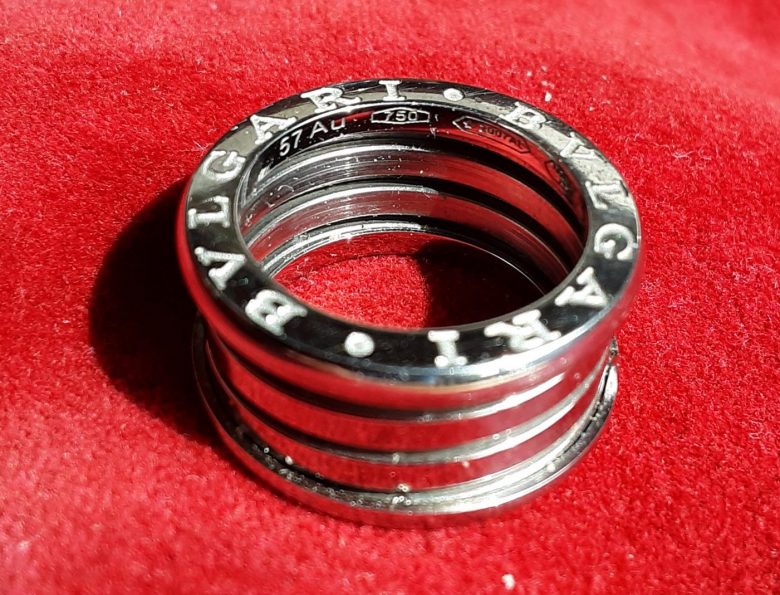 I created good "luck" when I manifested this Italian white gold BVLGARI ring in March, 2020, at the time I was uploading images of foreign luxury to this site. I was shocked to see the exact same ring for sale on a BVLGARI website for $2,600.00. I internalized the energy of the photos (example below) and manifested it.
The energy I am projecting is of higher and higher quality, which is why I have good "luck." I used the ring in the photo of my manifesting course below.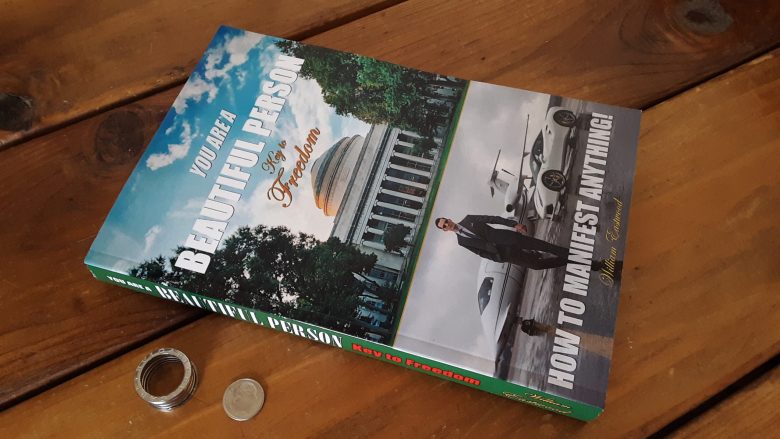 Click above to learn more
Consciousness is a State of Matter: MIT
Formula to create good luck
To create good luck, affirm what you want intermittently and when you do,  believe it has already been created.
Do not pretend to ignore the present condition, realize that in affirming that what you want is already true you are creating it. As past thoughts created your current situation, these new thoughts will create the new desired situation.
Visualize the desired event or anything that would change if you received what you want.
For example, if you were terminally ill, you could imagine driving home from the hospital, telling your friends what happened, and doing whatever you have planned in your life that has been held off because of your illness.
Have faith in the source of the synchronicity and its manifestation.
If you attribute it to your higher self, the universe or angels, have faith in the source.
Detach from needing results.
It is important to trust that whatever is best will happen. If you feel it has to happen a certain way only, it is easy to worry that it may not happen. Fear is your worst traitor. Do not entertain fear. Fear manifests what you do not want.
However, you do it, get rid of fear. If you cannot just stop feeling fear by willing a change of feeling and thought, find another way to get rid of the fear. Getting rid of fear is a first priority. Keep learning, but do not focus on the negative or the problem you may have. Stay focused on what you want. Stay busy and keep your mind occupied.
You can verbalize that that what you want has happened, or that it will happen. You can do something physically that shows you have faith it will or has happened. If you want money, you could give a dollar away or spend a few dollars on something you want while affirming that the extra money is coming to you.
Maintain supportive beliefs, thinking and emotions at all times.
It helps considerably if you believe that you create your own reality. Otherwise you will not feel full control over what happens in your life and you will likely believe you are a victim.
If you allow yourself to slip into a negative state of mind accompanied by negative emotions, you interrupt the creation process. Even mild negative moods manifest, so make sure maintain positive emotions.
---
How to
Use Thoughts
to Create Your Own Good Luck.
Your Mind
Can Cause Seeming Coincidence
& Good Things to Happen
The energy of your thought becomes the object. Read more...
A philosophy of personal power
Thoughts are fields of energy that form matter. We have built a civilization on the division between mind and matter, yet both are the same — consciousness and matter are both composed of electromagnetic fields.
Thoughts combine with similar thoughts and transform themselves into probable events which contain the impetus and pattern necessary to evolve into the complexity of matter.
You project your own psychological energy out to form the physical world.
Ideas and emotions are energy that coalesce as events and objects.
Your life is a learning experience you chose in order to learn how to project energy.
Your life situation gives you clarity as to what you are projecting psychologically.
You are in your own hologram.

Click on the spinning globe at the top of any page to go to the day's affirmation page.
Article continues: Click on link after book list.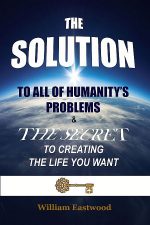 Click above to learn more
Click above to learn more
Click above to learn more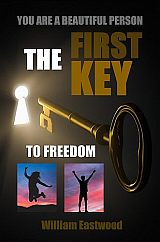 Click above to learn more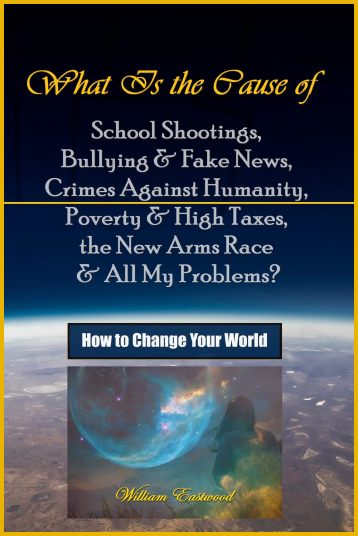 Click above to learn more
Click above to learn more
Click above to learn more
Click above to learn more
Click above to learn more
Click above to learn more
Click above to learn more
EN's eBooks have audiobook capability
Once your inner mind is programmed for success via affirmations you become invincible.
Article continues in Part Two.