---
The founder of Earth Network, William Eastwood, worked for a Yale University professor on a secret invention at a private research and development facility at age 13.
What is Intuitive Intelligence & Emotional Understanding? The Infinite Knowledge Within You
---
What is intuitive intelligence?
What is emotional understanding?
What is the infinite knowledge within you?
I will answer these questions now.
What is Intuitive Intelligence and Emotional Understanding?
---
You are born with intuitive intelligence and emotional understanding because it is the voice of deeper knowledge within your consciousness that all consciousnesses possess. This intuitive intelligence can be further developed. In our society it is not usually encouraged because external science lacks understanding. External science is only aware of the external part of reality.
Science doesn't know what intuitive intelligence or emotional understanding is because it doesn't have any.
An example of intuitive intelligence
---
Suppose you need work because you lost your job and the rent is due in two weeks. Logical thinking tells you to start making calls and searching. Your intuitive intelligence tells you to wait, so you wait. While following your intuitive intelligence you decide to explore a subject you enjoy online. In the process you discover a money making opportunity doing what you love. Your life changes for the better as a result and you never go on a job search because you do not need to.
I must refer to the holographic paradigm to explain true intelligence. Intuitive intelligence and emotional understanding are based on direct interaction with knowledge contained in consciousness.
EINSTEIN, BOHM & THE HOLOGRAPHIC UNIVERSE
---
According to Albert Einstein's colleague David Bohm, the mind projects the events we then perceive. Had Albert Einstein been successful defending Bohm in 1949, "the holographic theory of consciousness" may have replaced physicalism as our world's accepted science. (Documentation Princeton University.)
The inevitable paradigm-shift in mainstream science has begun.
The holographic theory of consciousness
---
The holographic theory of consciousness is largely based on the science of David Bohm. While the scientific method is reductionist and dissects to understand, Bohm's science is holistic, thus allowing Bohm's Internal Science to understand consciousness and External Science to fail to understand.
The holographic theory of consciousness says that the information in the whole is contained in each of its parts.
Electromagnetic waves have an infinite information storage capacity. When waves interact, it is called interference and the original information from each wave in an interference pattern survives and can be extracted from each wave and read regardless.
Based on this view, the brain is understood to be a transmitter and receiver of information. The brain is a bioelectrical organism. The brain draws from the electromagnetic interference patterns that exist around us at all times. The brain thus draws from all information and adds new information to the whole.
Information is not stored in the brain; it is stored in the electromagnetic fields around us. Your thoughts, emotions and memories are not dependent on the existence of the brain. You exist as an individualized portion of the entire universe of information or what Bohm called the holomovement.
Your consciousness is a portion of the total electromagnetic field of the entire multidimensional universe.
Scattered thoughts display incoherence, meaning they go off in all directions from their point of origin, whereas focused thoughts are coherent like laser light. Focusing beliefs, thoughts and emotions is thus the key to personal power and the ability to both pick up information intuitively and manifest goals physically.
The brain, Bohm says, "may act like an antenna" to pick up information from the entire field of information of the universe.
Bohm says that if the mind is preoccupied with outer levels of reality, it is less able to pick up subtle information from the electromagnetic field. To pick up information from any source requires tuning to the frequency of the information sought.
The heart and body must be in coherence with the information of the subtle energies sought in order to experience profound intuition and identification.
To increase your bioelectrical sensitivity requires focusing and tuning the mind.
Bohm indicates that the "explicate order" (physical reality) is a projection from the "implicate order" (an inner reality of information) which underlies everything. Information guides the process by which matter is organized as the forms we then perceive. The collapsing wave function enters in, thus introducing the role human consciousness plays in the formation of the universe. Without an observer there is "only" electromagnetic energy containing information (consciousness).
Internal Science and International Philosophy adds its own unique perspective in a way that makes sense of Bohm's holographic universe.
"Inner nonphysical probable events are selected according to our beliefs, thoughts and emotions and thereby projected and experienced as being physical by our five senses. My books and articles explain how you control the process."
— William Eastwood
I offer the practical, easy to understand International Philosophy application of internal science principles.
"A major physics discovery in January 2023 advances Internal Science and David Bohm's holographic universe theory."
— William Eastwood
January 2023 report: A significant new discovery in physics
---
Reported in January 2023, A team of physicists at Brookhaven National Laboratory (BNL) have used light that existed at the beginning of the universe to smash gold ions, and in doing so have discovered dissimilar particles undergoing quantum entanglement.
Imagine an alien civilization a trillion years in the future on the opposite side of the universe from an ancient planet that existed prior to the formation of the earth. According to the study's finding, instantaneous exchange of information is possible between these two points in time and space.
How is this possible?
The answer is startling!
A new Earth-Network.org article.
Recent scientific discoveries
---
"Physicists at Brookhaven National Laboratory (BNL) have discovered a completely new type of quantum entanglement..."
Multiple observers are responsible for creating our physical reality by collapsing non-physical fields into physical matter we call the universe.
Observers create reality out of non-physical fields.
The quantum hologram theory (the holographic theory of consciousness).
The discovery mentioned illustrates that time and space are a projection and that beyond light speed we are connected to all time and space and all knowledge. Through resonating with that which we seek we can attract it.
THE 21ST CENTURY'S MOST INFLUENTIAL THEORETICAL PHYSICIST, DAVID BOHM
Reality is a projection—Internal Science—the right science
---

Physicist David Bohm, — who Albert Einstein called "a kindred spirit," and whose Ph.D. thesis — being top secret and classified — was awarded at the University of California at Berkeley by none other than Robert Oppenheimer — tells us that our physical reality is a holographic projection of the brain and five senses.
I have simplified the science into its most important practical insights that you can use to create what you want in life. "International Philosophy" gives you simple terms and guidance that is easy to understand in any language.
How you are creating a three-dimensional movie—your life
---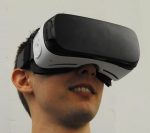 Imagine that in your living room you put on a holographic headset. At the click of a switch, you seem to no longer be in your living room.
Your senses are now telling you that you are actually on a tropical beach. As you reach down to touch the imaginary sand, sensor pads in gloves you are wearing give the sensation of pressure on your fingers.
This is an analogy to explain the purpose of your body and brain. Your body and brain are like a holographic headset that allows you to perceive a 3D movie you call your life.
You are not moving through time and space from birth to death―THAT IS THE PROJECTION YOU ARE CREATING.
If you do not see the objects behind you, they do not exist physically. There is a field of infinite probabilities behind you. When you turn to see what is there, you collapse one specific probability from an infinite range of probable events.
When you become aware of how you are creating your reality, you can awaken from the trance. It is then that you can create a-dream-come-true, in which you are surrounded by your every wish. By applying the principles of conscious creation carefully, I will tell you exactly how you can bring the production in line with what you want.
YOUR THOUGHTS CREATE YOUR REALITY
An example of emotional understanding
---
On an intellectual level you understand that it is possible that your thoughts create your reality. You have read several articles on holographic reality on this website. You need money and so you decide to test the concept that you can manifest money with your thoughts. You visualize receiving the amount you need and imagine that it has happened and then you drop the thought. Several days go by and nothing happens. This is ridiculous, you think, thoughts have no power to create anything!
The reason why you could not manifest money is because of conflicting beliefs. For most of your life you believe thoughts have no substance. It is an emotionally held belief. You can feel that belief. So much so that even trying to manifest money with your thoughts feels silly.
In other words, emotional understanding can be inaccurate, whereas true intuitive understanding is never inaccurate. Your emotions tell you what you really believe. Your intuition tells you if what you believe is accurate or not.
With our collective myths, most people are confused and cannot differentiate between good intuition, false beliefs and wishful thinking. Physicalism has its ways of dealing with life. External science is a dumb science. Internal science taps infinite inner knowledge that exists in all consciousness.
Part of you always has the solution to any problem. The inner you knows what to do to get the money to pay the rent. You have to learn the ways of the new paradigm to tap this knowledge and use the new manifesting principles.
My advice is to work with your beliefs. Use what works while you are in the process of changing your beliefs. Use every approach you have to make money while you are learning.
Intuition speaks through joy. Your infinite inner intelligence says, "wouldn't this be fun to do!" This does not mean it always takes the easy way. Your inner self keeps you challenged all the time. It may lead you toward a goal through study and work. However, the work you do when following your bliss will be joyful. It will be fun to do and as a result you will work as long as is necessary to achieve the goal.
Your entire body is an antenna. Your body consciousness is aware of future probable events as part of its present reality. You can tap into this knowledge to make better decisions and to manifest your goals and desires. The first step is to believe that it may be possible. The next step is to learn more and test the principle. The third step is to apply it with confidence.
The end result seems magical and in a sense it is, because the universe is magical.
EASTWOOD
The only ads on these sites are for my own books and articles.
I do not take or share your information or email address.
I do not send you any information.
There are no cookies.
No scams
— William Eastwood.
500+

FREE ARTICLES
SIX SCIENTIFIC EDUCATIONAL SITES AND ONE PHILOSOPHY
Safe articles you can read at your own leisure.
FREE

daily affirmations and guidance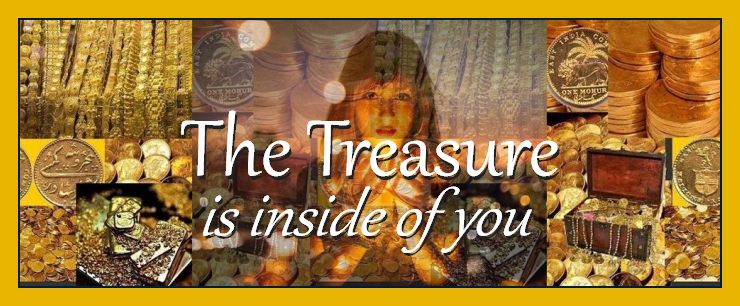 A MIX OF POWERFUL ARTICLES
---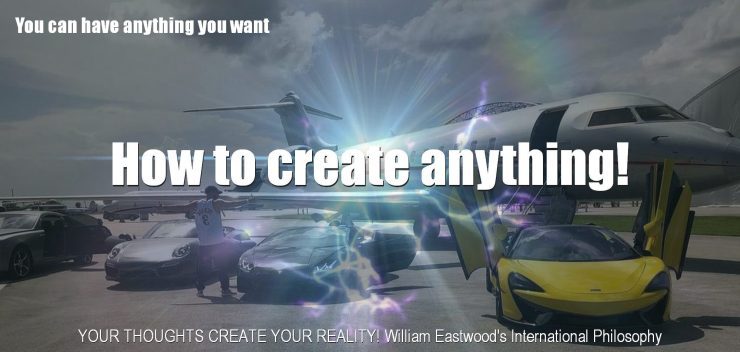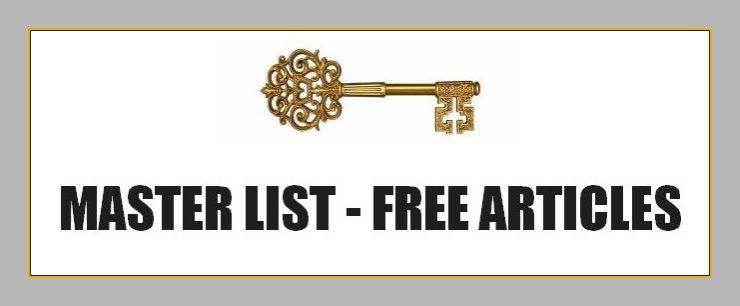 What is the infinite intelligence within you?
---
I often hear what someone is going to say a few seconds before they say it. This is telepathy. Telepathy is always operating above and below normal What is the infinite intelligence within you? It is the part of you that keeps your heart beating. It is the intuitive intelligence that speaks through your gut.
People influence and communicate through telepathy even if they think otherwise. You are a portion of the one unbroken energy movement that forms everything. You are part of infinite intelligence that will come through in many ways when you are receptive and more advanced in your understanding and application of the principles of metaphysics and internal science.
The infinite intelligence within you will surface when you believe it is there, look for it and use what it tells you. You know far more than you think you know.
Scroll down to continue reading article.
Reemerging 40 years after working for a Yale professor in a research and development facility on a mysterious invention at age 13
— a modern version of an
astrolabe
accurate enough to be used by surveyors — and
creating
Internal Science
,
International Philosophy
, publishing
20+ BOOKS
, and
500+
articles
in five years.
The world is in a dangerous trance!
"If you want to be wrong, then follow the masses." —
Socrates
If you want to clear your mind of all the negativity and inaccuracies, reset with my daily affirmation post.
BOOKS
---
BY WILLIAM EASTWOOD for Earth Network
NEW:

Internal Science & International Philosophy books
---
When you buy here through the book manufacturer you cut out the middleman (i.e. Amazon) and so more of your money goes to our mission and plan to solve world problems, and you are also assured to get the most recent version of the book(s) you are ordering.
.
.
TAKE THE HIGHER PATH
"We can literally change the course of civilization by lifting the race to a higher path through implementing the solution."
— Mario Fusco TP.D, RS.D, BSC. (Two doctorate degrees in Theology.)
The greatest mission on earth

"If we get the attention and funding we need by 2025, the debut of Earth Network will consist of 25 books. We are only now getting ready for that launch. You can help us get there.
"When you buy a book, you help me to fund Earth-Network.org to make it a non-profit to help people the world over.
"Earth Network can bring about a better world and will reach out to every hungry child and dark corner on earth. When we are done, nothing will be the same." — William Eastwood.
A FREE PDF BOOK
---
Works on all devices, no requirements, all ages practical tips, secrets and insights.
25

 

NEW

BOOKS BY EASTWOOD
50

years of research has been put into a collection of powerful books that show you how to create what you want in life.
Books by EARTH NETWORK
---
Written for Earth Network by William Eastwood.
Take the higher path
---
Lulu.com is the book manufacturer with the most up to date version of the book. Distributors such as Amazon, may be carrying older versions.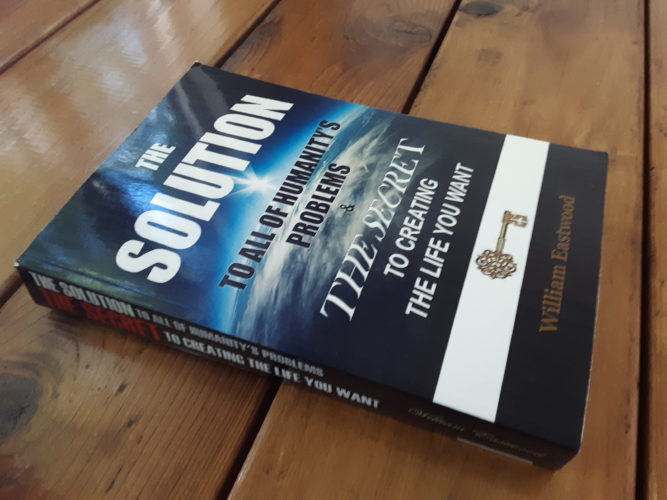 "In editing 'The Solution…', my perspective as a scientist with doctorates in theology is that 'The Solution…' bridges science, metaphysics and true religion.
"We can literally change the course of civilization by lifting the race to a higher path through implementing the solution."
— Mario Fusco TP.D, RS.D, BSc. (Two doctorate degrees in theology.)
Available for you as an Ebook and paperback.
TAKE THE HIGHER PATH
BRAND NEW EDITION: Published November 26th, 2023.
eBook
A diamond!
BRAND NEW EDITION: Published November 26th, 2023.
RECOMMENDED: Our most extensive eBook.
"It's like having all six of our websites at your fingertips. It also contains my best practical insights to help create the life you want that's not on any of our websites." — William Eastwood.
"People who go around learning on their own often turn out to be pretty interesting themselves." — Carolyn Battista, 1979 interview of Eastwood at age 16.
"The Solution..." tells you exactly how to create wealth, money, love, health and the life you want, based on Eastwood's International Philosophy and the science of theoretical physicist, David Bohm, a former colleague and friend of Albert Einstein.
A new picture of reality has emerged since Einstein published his theory of relativity in 1905. Quantum mechanics has proven elements of classical physics to be incorrect.
QUANTUM PHYSICS MIND-BRAIN MODEL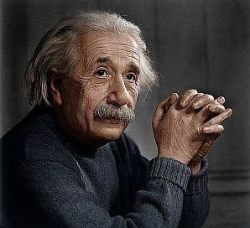 "Reality is merely an illusion, albeit a very persistent one."
― Albert Einstein.
50

years of research goes into every publication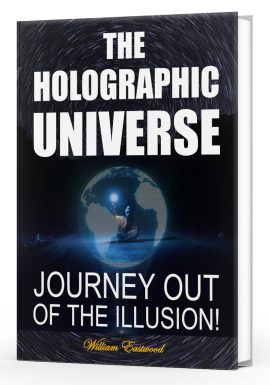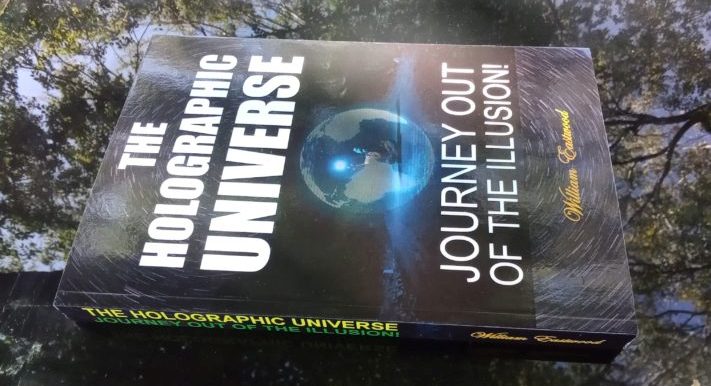 ---
Beautiful • Extensive • Advanced
New edition 2023.
50

years of research goes into every publication
YOU ARE A BEAUTIFUL PERSON 
---
A complete course with everything you need to know to create what you want in life that emphasizes the fact that your spirit is altruistic.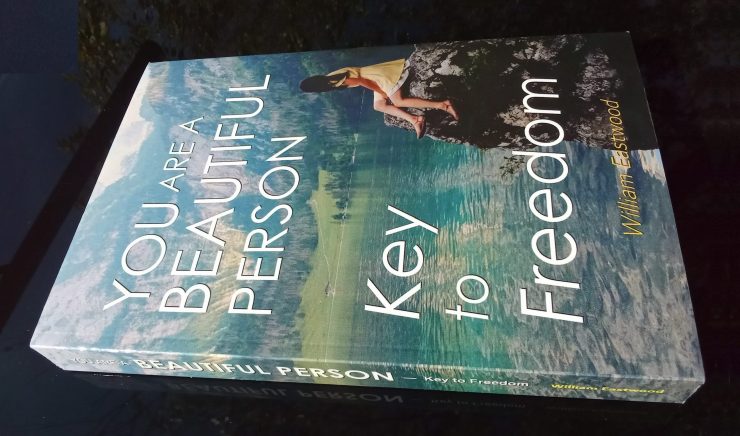 NOW AVAILABLE
Published June, 2023.
50

years of research goes into every publication
MANIFESTING POWER BOOK
---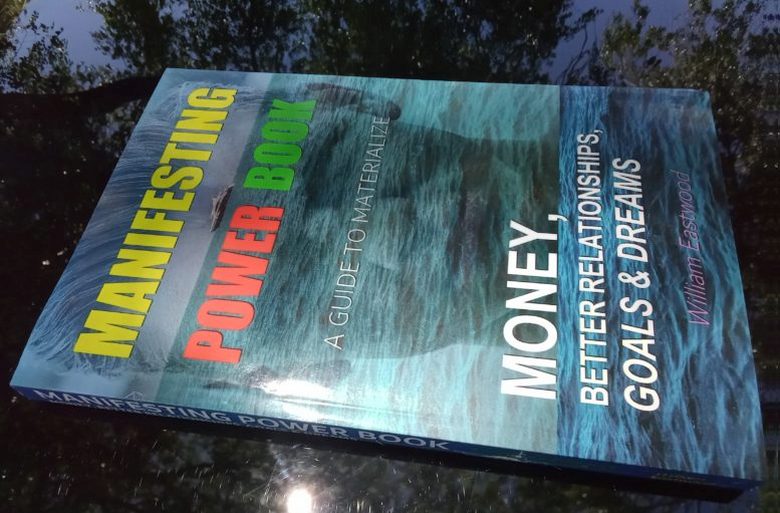 "As our circle of knowledge expands, so does the circumference of darkness surrounding it."
― Albert Einstein
Humans have been pulling other humans down for generations. This is done in many ways. The core belief of our civilization is a miscalculation that is driving humanity's problems. Negativity and degradation are out of control. The world is in a downward spiral. The Altruism Code stops it all now.
50

years of research goes into every publication
A new international constitution to unite the world
---
A constitution for individuals and nations
---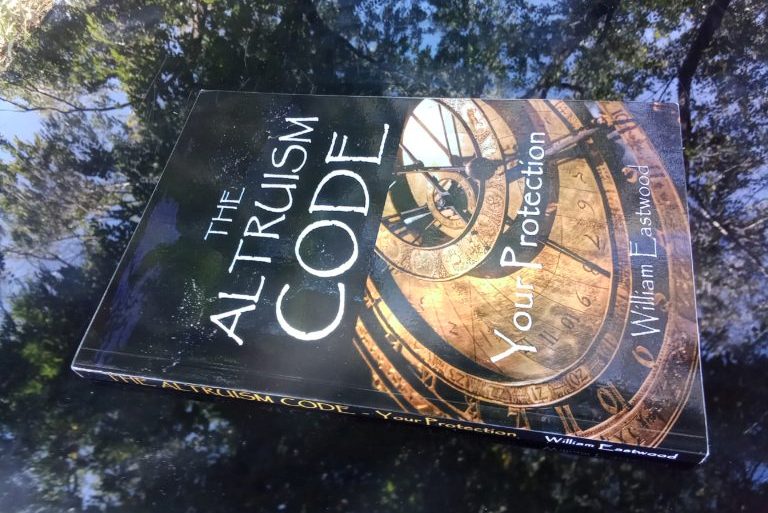 The Altruism Code provides the way and the means
---
THE ALTRUISM CODE  is a reset button for civilization. Lets put an end to cruelty in the world and begin creating something better.
Seeming evils from the war in Ukraine to evictions, incarcerations and lawsuits are symptoms of a flawed model rather than flawed people.
Civilization is in transition. Great sweeping changes are taking place. If you take this path, you will not be adversely affected by moving with the mass currents, but will instead move in the right direction with the right science. We will be creating a new civilization.
"The Altruism Code - Your Protection" — A Constitution for a new civilization
Available in eBook and paperback.
50

years of research goes into every publication
Introducing a new practical life philosophy
The good philosophy of life for everyone everywhere
---
---
You won't find anything like this in your local bookstore — a  revolutionary book introducing a new philosophy that can change your reality forever!
NOW AVAILABLE
---
Informative • Powerful • Advanced
New edition May, 2023.
50

years of research goes into every publication
What Is the Real Cause of All Problems?
---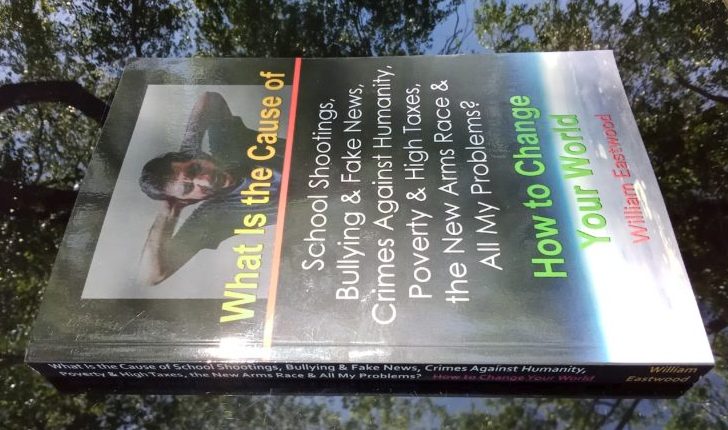 NOW AVAILABLE
---
A new edition
Published June, 2023.
50

years of research goes into every publication
Success Guaranteed works like magic to create whatever you want, no matter what it is
---
Lulu.com is the book manufacturer with the most up to date version of the book. Distributors such as Amazon, may be carrying older versions.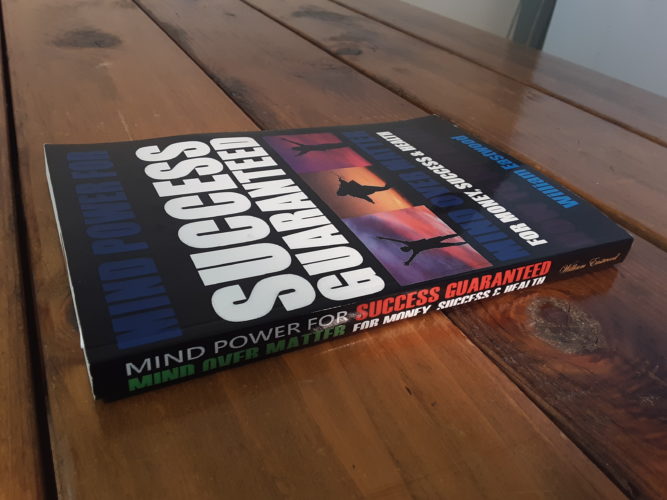 "If you want to be wrong then follow the masses." —
Socrates
.
An inspirational true story
Learn how to succeed despite seemingly impossible odds
---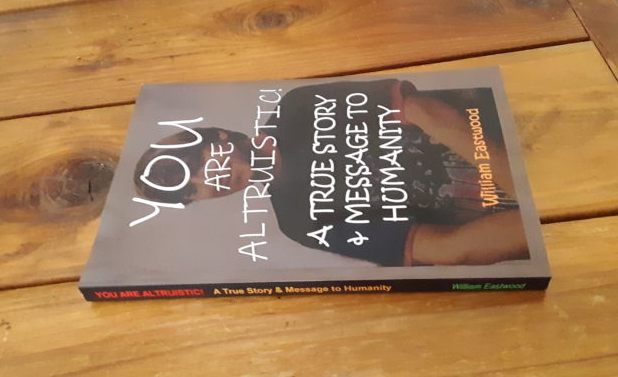 Lulu.com is the book manufacturer for most of our books with the most up to date version of each book. Distributors such as Amazon, may be carrying older versions.
Are you too busy to read a book?
There's a fast and powerful way to manifest your goals.
Just listen, learn and manifest
---
50 years of research goes into Eastwood's audiobook.
Just listen to this book.
It contains all the daily affirmations and lessons you need.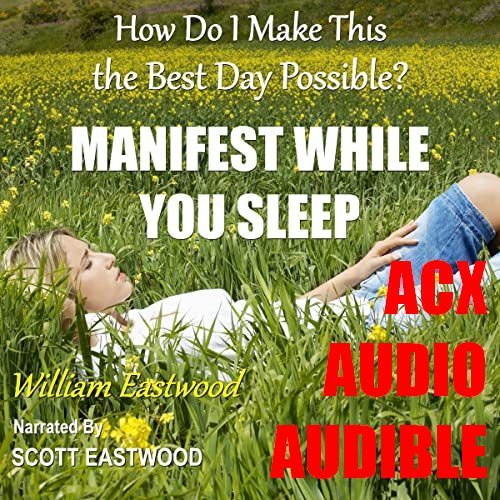 ---
Affirmations and guidance from the Earth Network daily affirmation post.
Everything you need to know to manifest your goals.
The secret
---
"You are beautiful and the universe is kind. Do not let anyone ever say otherwise.
"If you affirm that every day, your life will be good and everything will work."
— William Eastwood.
Also available in eBook format
---
The eBook is the same book, but more affordable.
"How Do I Make This the Best Day Possible? Manifest While You Sleep."
50

years of research goes into every publication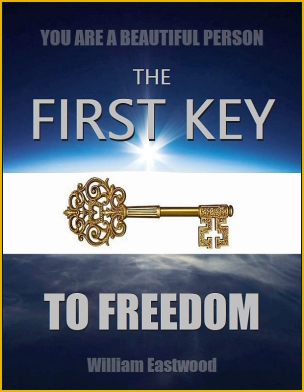 A powerful gift to yourself or others
---
Link to Amazon: International 5 STAR Review
The secrets in all my books can be used to achieve any goal, no matter what it is. Every book is loaded with tips, secrets and insights that will help you to manifest your goals and dreams. Nothing is a higher priority than your own self and life. The path to your dreams is right here.
Books by Eastwood
Click below.
Buy Direct
By purchasing through Lulu.com (above) you get these books DIRECTLY FROM THE MANUFACTURER and cut out the middleman! — most reliable source — fastest delivery — lowest price.
Bulk rate discounts for multiple purchases for those on your gift list, or for groups, schools and universities.
When you add one of my books to the tools you possess to improve yourself and the quality of your life, you help more than just yourself.
When you buy a book, you help me to disseminate practical knowledge to people who can use it to solve problems in over 170 countries, some of whom are suffering in bleak and difficult circumstances.
Age 7
Kindness and human charity matter
---
A story with a powerful message.
William Eastwood began his altruistic environmental work and life of humanitarian contribution at age 7.
I discovered a treasure while cleaning up trash along a country road
---
At age seven I told my friend, "If you do good things, good things will happen to you," as I pointed to a rock in an old stone wall and asked him to hand it to me. We had collected roadside trash and put it in a depression in the ground. We had been cleaning up a local road after school back in 1970, before the environmental movement even began.
I dropped the rock on the trash to conceal it (all that we knew to do at that age). With the trash buried, I turned to look at my friend. There had been a shoe box filled with old coins behind the rock I had asked for and he had the coins spread out on top of the stone wall. We filled our pockets and headed home to tell everyone we had discovered treasure! It was one of the moments you can never forget and perhaps the best day of my early childhood.
Age 12
Recognition as a result of testing the principles of what would become International Philosophy
---
At age 12 he tests International Philosophy to achieve a goal.