---

Eastwood worked for a Yale University professor on a secret invention at a private research and development facility at age 13. "My study and 45 years of research shows that intensity, conditions and other factors determine when your thoughts become matter."
Can My Thoughts Create Matter? Does Positive Thinking Work?
Can my thoughts create matter?
---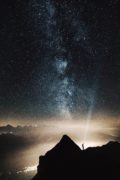 If the answer is yes, think about the possibilities! If your thoughts can create matter, nothing is impossible. If your thoughts can create matter, this is the secret that will give you power beyond imagining. It may sound almost too good to be true, but it is true and it does put you in a new position. A whole new set of questions come up.
I have been doing this for over 45 years and I know that it is a power than can be used to solve the world's problems. That is what you will see me doing with the power of my thoughts. I urge you to join me.
FIVE SCIENTIFIC EDUCATIONAL SITES — ONE PHILOSOPHY
MULTI-SITE

FREE

ARTICLES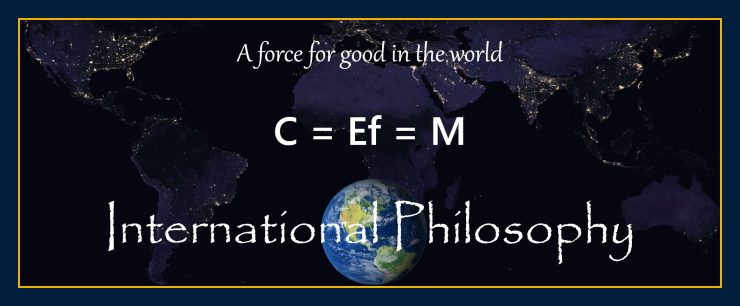 Can my thoughts create matter? How to make positive thinking work. Focus on the wish fulfilled and not work… but do the work if necessary.
Does Positive Thinking Work?
---
Yes, positive thinking does work, but you have to reverse negative beliefs and the momentum of past negative thinking. The best way to do that is through a program of affirmations.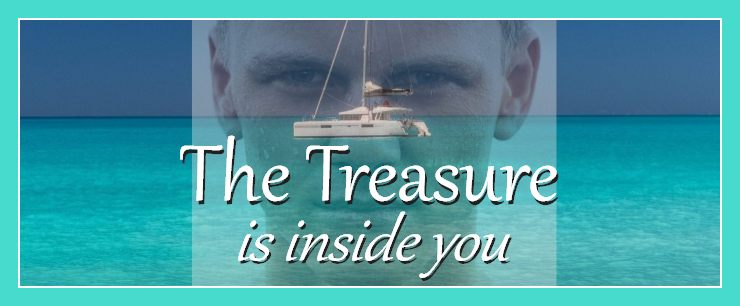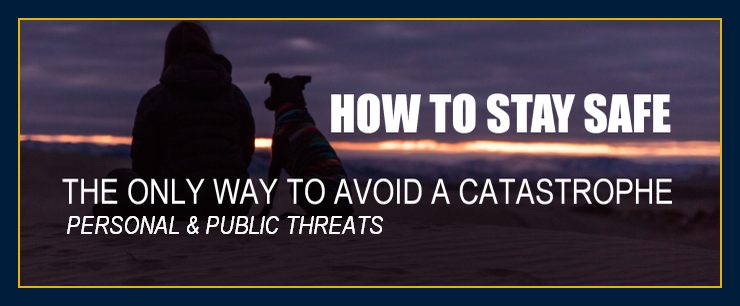 Can my thoughts create matter? How to make positive thinking work. Focus on the wish fulfilled and not work… but do the work if necessary.
Your thoughts can and do create matter but you need to learn the ropes to direct mental energy properly. Positive thinking does work if you know the science and art of application.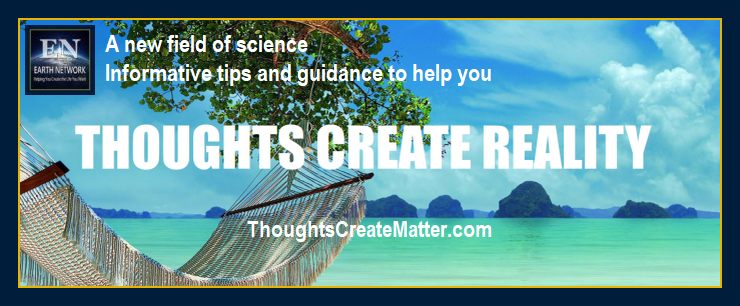 Do scientists say that thoughts create matter?
Many top physicists do know that thoughts create matter and reality
---
Your thoughts can and do create matter. It is the rest of science, media and the world who do not want to listen to what they are saying.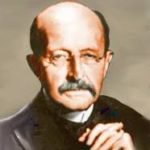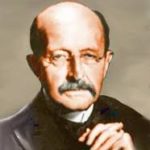 Max Planck, Nobel Prize Winning father of quantum mechanics says, "I regard matter as a derivative from consciousness." — The Observer, 1931.

"The doctrine that the world is made up of objects whose existence is independent of human consciousness turns out to be in conflict with quantum mechanics and with facts established by experiment."
— Bernard d'Espagnat, a top theoretical physicist.
If thoughts formed matter, wouldn't science know?
---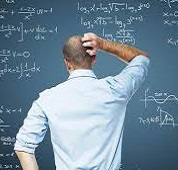 The scientific establishment does not know what an electromagnetic field is, and since everything is an electromagnetic field, External Science does not know what ANYTHING is.
If you ask a scientist what an electromagnetic field is, 99% will say "it is a fundamental entity, it's not made of anything else, it just is what it is." They leave that question to philosophers because they cannot answer it.
Quantum physicists, however, sometimes go beyond conventional ideas because of the nature of their work.
A new scientific paradigm with new rules.
Quantum Consciousness and Mind: Take a Leap into a New Science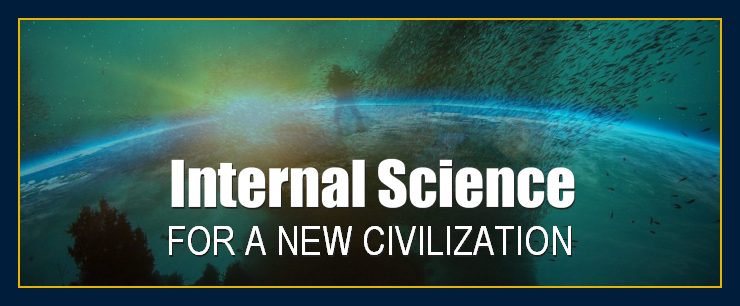 Consciousness and matter are the same thing. (What the scientific establishment does and does not know.)
Where we solve all world problems, including your own.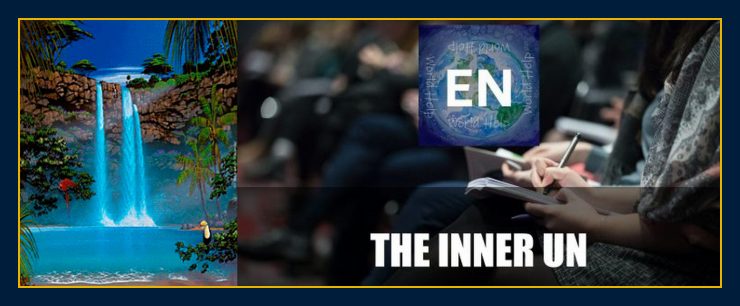 Why people see what they want to see, and create negative experiences
---
"Each person reads and experiences reality according to what they believe exists. If they hold a view of reality within themselves that is inherently limiting and/or negative, then this inner subjective reality and nothing else is projected outward into events and experiences so that everything conforms with their beliefs. They then cannot see anything outside of their own worldview. In effect, they become blind to any information that would free them from their inner and outer restricted reality.
"The negative focus on perceived enemies or opposition combined with the overlooked and unchecked power of consciousness and focus has been causing the world severe problems for a very long time only because we do not see the obvious.
"The solution is to understand that consciousness is altruistic.
"The people that seem evil don't believe that the human spirit is basically good, and that's the problem.
"My work is to explain that this is a scientifically validated fact in order to bring an end to global conflict and assist humanity in advancing into a new stage of incredible fulfillment, both private and public. That work begins with you.
"You can become a good or bad person in this life of yours — it is your choice.
"Yet, regardless of what you make of yourself in this life, your innermost soul is good. What you are at the deepest level IS good."
— William Eastwood
---
You can get lost trying to understand consciousness by reading scientific articles. I offer links to some excellent scientific studies as a courtesy to you only. I know in simple terms that the physical world is a projection we each create with our own consciousness. If four people enter a room, there are four rooms. I figured that out over four decades ago.
Consciousness is irreducible and is both individualized and part of an unbroken field. Quantum mechanics is the study of that field of energy. Your consciousness has very deep, eternal meaning that cannot be measured with a ruler, and so all scientific studies will miss that part of the picture.
All consciousness is of an equal, amazingly high grade; and just so you know, your personality and individuality will never be lost. Who you are will survive death. I am not a religious person, because I will add that you are also good, and most religions will say you are evil.
Ignorance is separation from truth, and it is the closest thing there is to evil. Our civilization has been based on separation from truth for centuries and we therefore do not even know where we come from! That shows just how ignorant we are.
Our civilization has been reading reality backwards for thousands of years. You cannot understand reality by looking at the physical world because that world is a consciousness hologram that you are creating. If you follow most scientists, they will just get you more confused.
I provide hundreds of articles and over a dozen books in plain English, and you do not need to be a scientist to understand any of it. Use your heart and intuition. All knowledge is within you, and you are a portion of the Divine consciousness that forms everything. You are forever safe and loved, and this will never change, not for a billion years.
For those who are interested I often begin my articles with some science because it is important to use your intellect. For something to be true it must make sense to you both intellectually and intuitively.
— William Eastwood
Read more... (William Eastwood's Internal Science and International Philosophy)
Who is William Eastwood?
William Eastwood is a Universal Author Who Created International Philosophy
William Eastwood is a political oracle, music prodigy, self-made international philosopher, researcher, new scientist, an empath. He is a visionary and founder of the altruistic movement, a civil rights, scientific, environmental and political activist, and an author of 20 books designed to lead humanity into a new era and to help individuals live their dreams and realize their full potential.
His–Mission Great Civilization to end global conflicts, and help stop war, has the ability to change the direction of the human race.
Eastwood graduated from technical school at age 18 and then left the spotlight in favor of a more accurate new science, developing his own philosophy over a 45-year period of research.
.
By 1979,

the effects of my first experiment were astounding
---


How did a thirteen-year-old kid manage to retain a Yale University professor's request to work on the design of a secret invention at a private research facility? …on his own without anyone helping him?
How did he do it?
"I USED SOMETHING OTHER THAN CONVENTIONAL SCIENCE TO ACHIEVE THIS AND MY MISSION."
— William Eastwood.
Family tree and early life.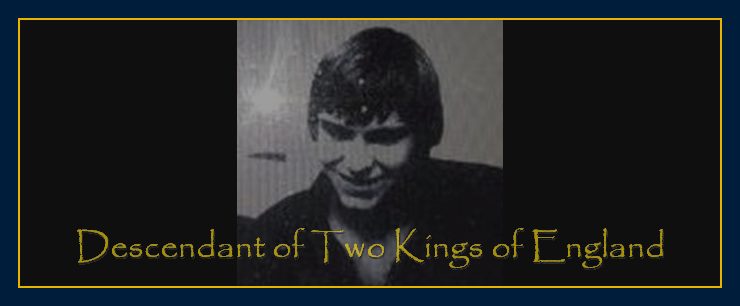 Autobiography and study.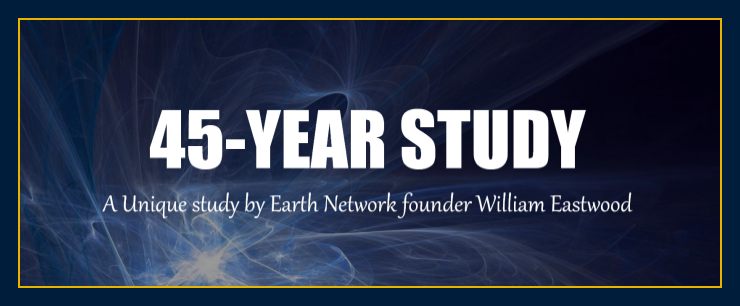 Techniques used to achieve his early life goals (autobiography).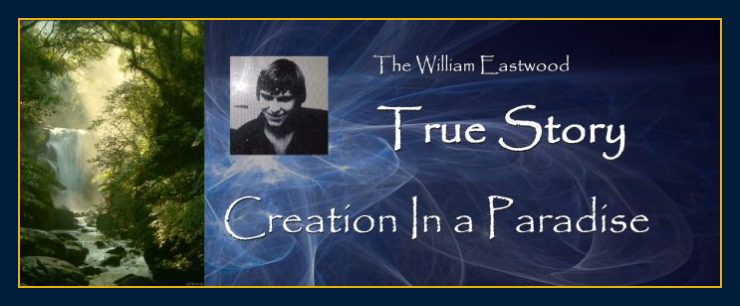 A ThoughtsFormMatter.com website article.[/caption]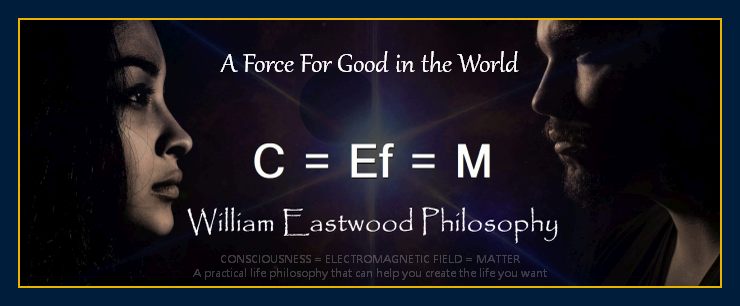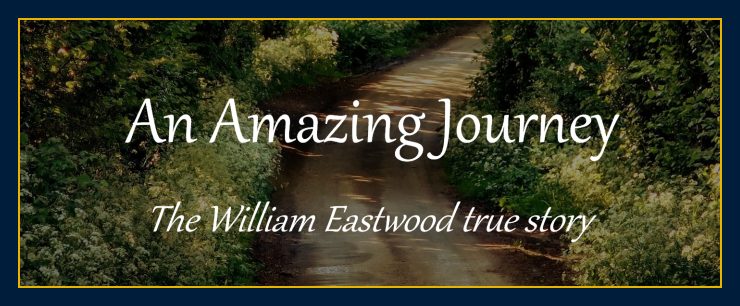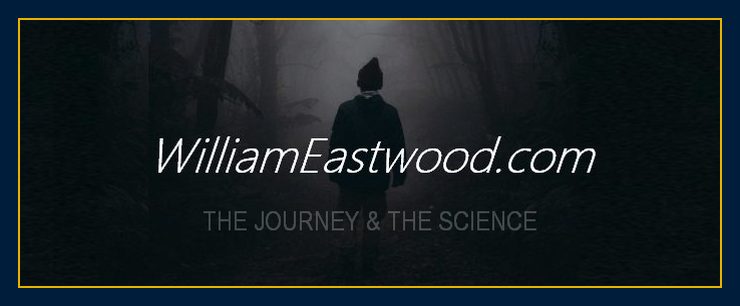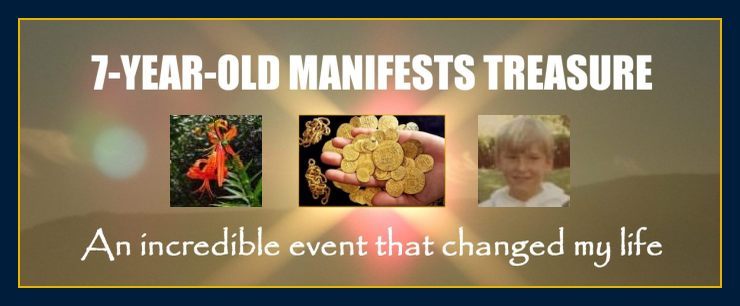 Quantum physics is not strange
We are!
---
If quantum physics sounds strange, its not the quantum physics that's strange, it's the myths by which you are living your life that are strange. Quantum physics deals with the simple facts of reality.
We are being asked to let go of myths on which our civilization has been based, so I understand that it is a challenge, but it is a journey we must all take!
Quantum Consciousness and Mind: Take a Leap into a New Science
Read more... (William Eastwood's Internal Science and International Philosophy)
Click above to learn more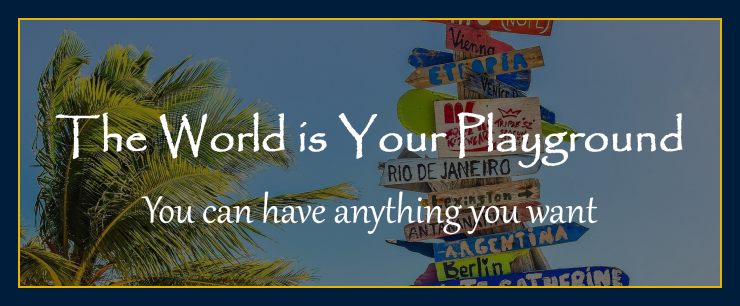 Scroll down to continue reading article.
EASTWOOD / WORLD HELP
FIVE SCIENTIFIC EDUCATIONAL SITES — ONE PHILOSOPHY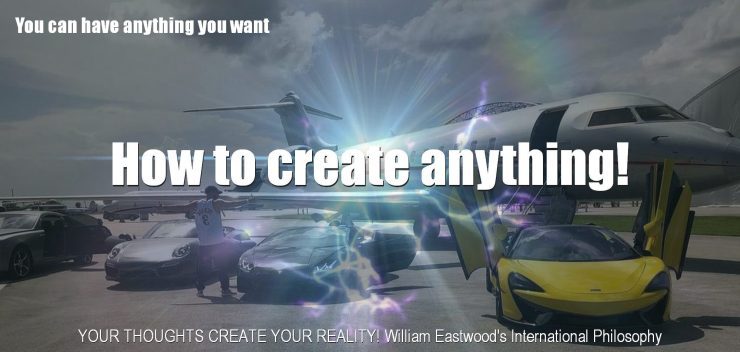 FREE

ARTICLES ON OUR 5 SITES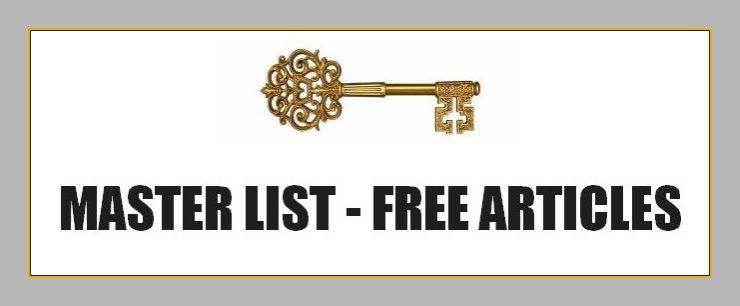 Can my thoughts create matter? How to make positive thinking work. Focus on the wish fulfilled and not work… but do the work if necessary.
As previously published in 2017:
The journey of discovery
---
I have always thought life was amazing, but to be able to create my life with my thoughts just blows my mind. Early in my life when I applied conscious creation I created fantastic results from time to time. However, it took years before I was able to clear out my inner patterns of fear and negative beliefs. Once I did, life became all smooth sailing. Now I get powerful results from my positive thinking every day from dawn to dawn.
You have incredible power to direct your life. In one way or another every thought and emotion is materialized. When you first learn that thoughts create matter, it is a theory for you. But you have nothing to loose in applying the concept to see if it works. So you try it by becoming more aware of your thinking, interrupting negative thoughts, and choosing to dwell on more positive thoughts and emotions.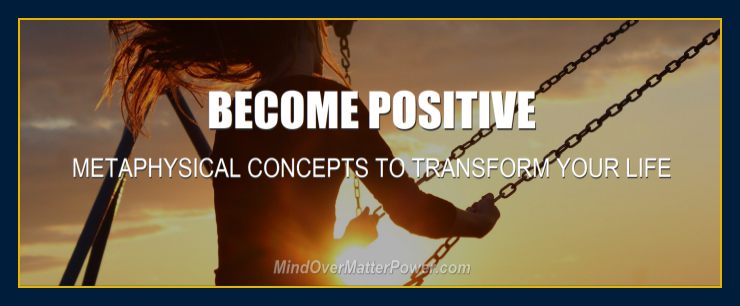 Consciousness forms matter and your mind forms your reality: E = mc2 is only a recipe for the amount of energy necessary to create the appearance of mass. Consciousness forms matter and your mind forms your reality… Read more…
Assertive in positive thinking
---
As you apply positive thinking you create a positive energy that starts to bump up against established negative patterns within you. The going can get a little bit rough initially. Some give up, thinking that positive thinking does not work. The trick is not to be light handed in being positive. You need to go at it with everything you've got. Flower seeds are aggressive when they push up through the spring soil and ice. You need this stage before your personality and  life flowers for you, but you must use your subjective muscles to become positive. There will be cycles in which you must go at it in the face of negative thoughts and events rebutting your efforts over and over again.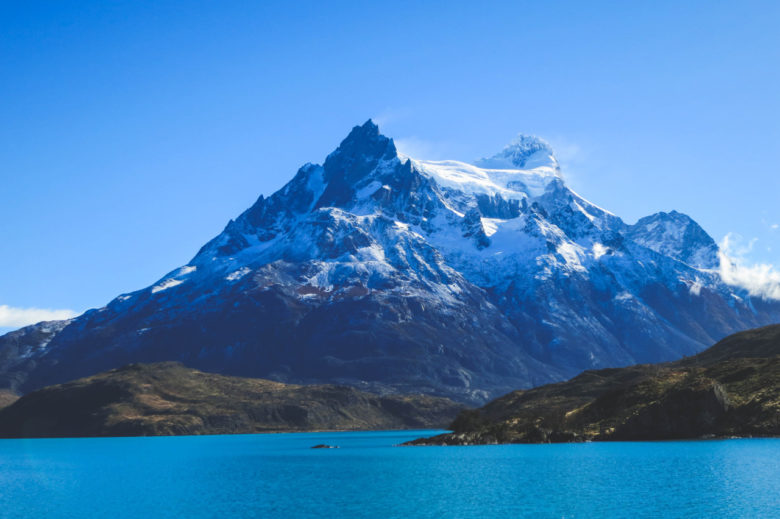 ENDLESS POSSIBILITIES
But just think about the possibilities. You can do or be anything, and go anywhere. It all depends almost exclusively on your thoughts. How great an adventure and life are you capable of imagining? How far can you go? What countries do you want to explore? Who do you want to make love to? What are your greatest ambitions? Anything is possible if you can imagine it, and if you persist.
PRACTICE MAKES PERFECT
Tenacity, strength and confidence is necessary. Winning at this game is like becoming a great musician. It does not just happen. You have to practice and learn, and you cannot stop, no matter what.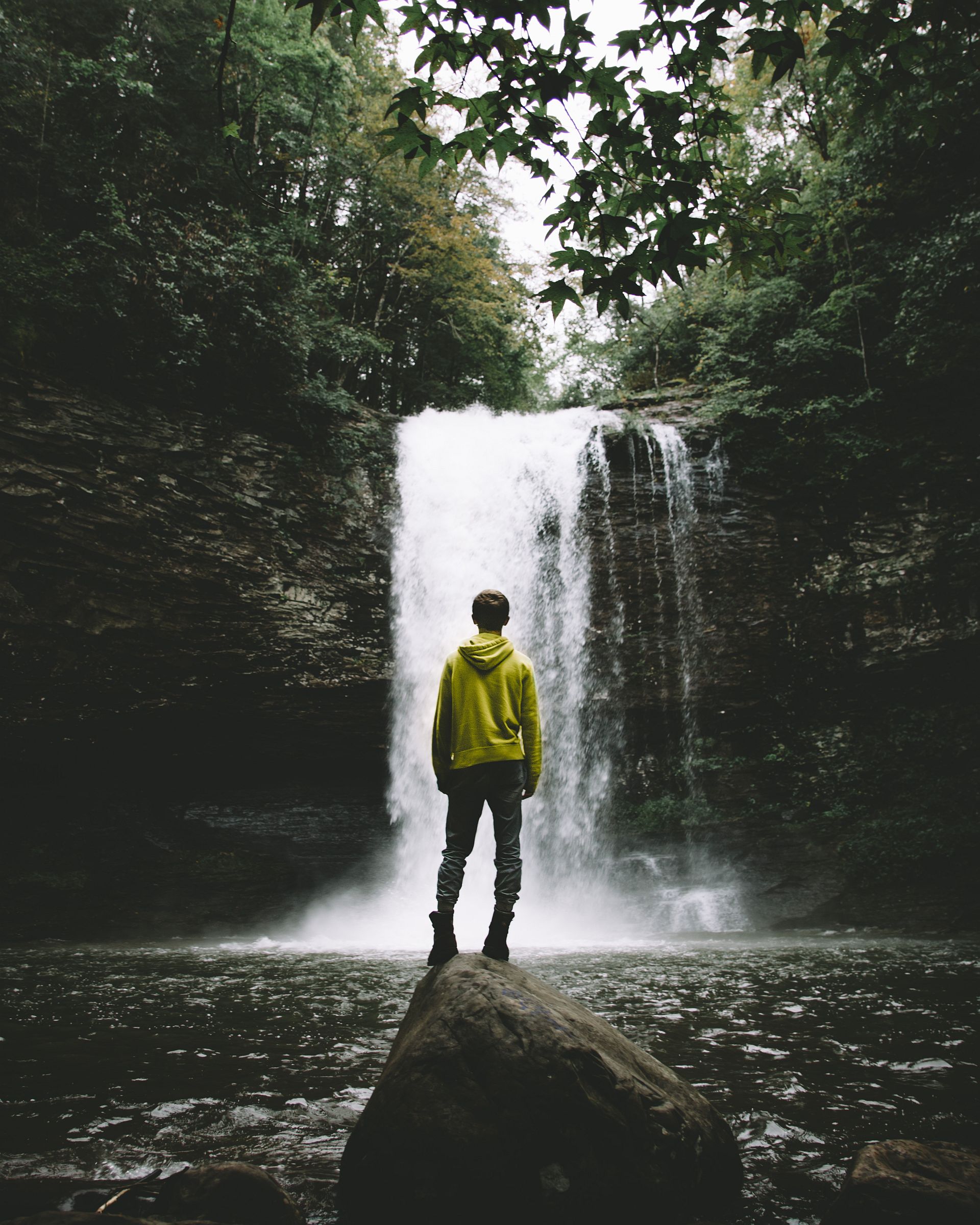 NEGATIVE PATTERNS MAY FIGHT BACK
You decide all outcomes in your life. You will experience exactly what your inner energy manifests. Early in the process of becoming a positive person the negative patterns may fight back. Your various self-concepts and various beliefs will be fighting for dominance and your ship of life may be tossed around on rough seas. But consistent right thinking will change your life in a way that nothing else can. Your new beliefs will fire your imagination and new positive energies will produce turning points in your life. As you become proactive physically and mentally, the positive momentum of your energy will ignite powers and spiritual abilities you never realized you possessed.
CAN MY THOUGHTS CREATE MATTER?
All your subjective activity together—the sum of all your beliefs—will result in your personal experience and circumstances. Once you pass the tipping point everything changes. When this happens, you can feel it, and you will know when you are there. Then when someone asks you, Can my thoughts create matter?, you will know what to say!
YOU CAN CHANGE YOUR REALITY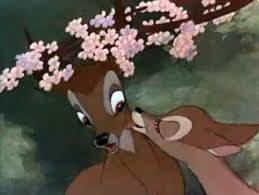 If you are lonely and poor you can use your power in your present moment to imagine yourself basking in wealth and companionship. If you are on the bottom rung in a big corporation, you can use your power in your present moment to imagine yourself a powerful, independent and influential leader in your field. Change your beliefs and thinking and you change your reality. Your thoughts manifest. Thoughts do create matter. But you must start at the beginning and work your way up to mastery.
YOU CAN BE AND DO ANYTHING
You can use affirmations and visualization to create new events and hence change your whole life. With affirmations and mental suggestion, you have the power to master your entire life and determine your destiny according to your own invincible will. You can resolve to prove your strength and ability through both action and application of powerful metaphysical principles. You can become anything and reach any height if this is what you determine is going to be your life and resolve to settle for nothing but the best.
"Our traditional beliefs about human nature create a downward spiral of thinking and behavior. However, as more and more people realize what is happening and abandon those beliefs, they begin climbing. Everything then changes in their lives."
— Eastwood.
Eastwood in 1998
---
"I consciously made a decision to forgo the conventional path of acclaim because physicalism was leading humanity into danger. I would not be a part of it."
Feeling stifled by the flawed nature and negativity of external science, Eastwood went off on his own to spend 45 years researching internal science, a more accurate paradigm of reality.
Now he is a harbinger of positive changes for humanity. He is a pioneer clearing the way for others.
---
"De revolutionibus orbium coelestium," was important because from it we learned that the earth was not the center of the universe. The same thing is happening again. We are learning that the universe is not what we thought it was, and "The Solution..." has experienced the same level of VIOLENT resistance as Copernicus's book.
The intrigue, the confiscations... what is so important about this book?
---
"The Solution..." has the intrigue of Nicolaus Copernicus's "De revolutionibus orbium coelestium," a book that changed the universe. The second editor, with two doctorates in theology, endorses the twice confiscated manuscript — "We can literally change the course of civilization by lifting the race to a higher path through implementing the solution." — Mario Fusco, TH.D., RS.D, B.S.C.
The Rosenthal effect explains why scientists can prove their theories even if they are incorrect! This is the smoking gun everyone is looking for that shows that beliefs create reality and is the reason why modern science has created a dangerous false science.
Eastwood does not use scientific terminology that is difficult to understand. Every book he writes tells you how to create what you want in life in a plain and simple language that anyone in any country can understand. 
"Consciousness is altruistic, and that means that you are an amazing, powerful and beautiful person."
— William Eastwood.
Why is Eastwood someone we should listen to?
---
Is it because he worked for a Yale professor in a research and development facility on a mysterious invention at age 13 — a modern version of an astrolabe accurate enough to be used by surveyors?
Not necessarily. But it does make you wonder what this kind of person wants to tell you after 45 years of research into the holographic nature of the universe — a study some people do not want you to read.
There is something in this book that undermines the official picture of science for the past three centuries. But that's not what bothered certain government agents. There is only one parallel in history.
"People who go around learning on their own often turn out to be pretty interesting themselves." — Carolyn Battista, 1979 interview of Eastwood at age 16.
"The doctrine that the world is made up of objects whose existence is independent of human consciousness turns out to be in conflict with quantum mechanics and with facts established by experiment."
Bernard d'Espagnat, a top theoretical physicist.
What does that statement mean?
It means that your consciousness is connected to physical objects. You can attract wealth, money, love, health or anything you want with the simple principles given in these books. I created these books to provide simple and easy to understand principles anyone and everyone can use to improve their life. These books all make your goals easy to achieve.
45

years of research has been put into a collection of powerful world-changing books that show you how to use Internal Science to create what you want in life.
Books by EARTH NETWORK
---
Written for Earth Network by William Eastwood.
EASTWOOD / YOU CREATE YOUR REALITY
Prolific author
International Political Influencer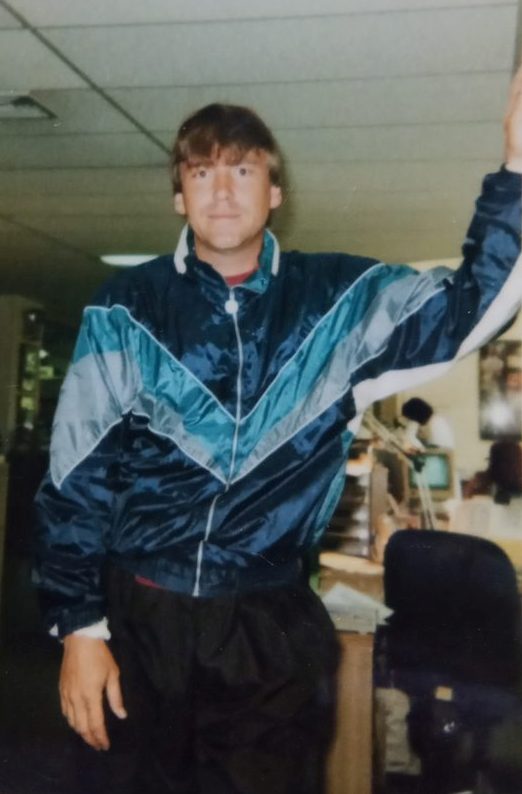 "I WILL TELL YOU HOW YOU CAN CREATE ANYTHING YOU WANT"
---
Simple, easy to understand books on how to create what you want in life.
"There are ways to use this science to make money. Wealth and personal safety are easy. I owned three large historic homes on the coast of Maine in 1985, at age 22, because this philosophy WORKS LIKE MAGIC!"
The secrets in all my books can be used to achieve any goal, no matter what it is. Every book is loaded with tips, secrets and insights that will help you to manifest your goals and dreams. Nothing is a higher priority than your own self and life. The path to your dreams is right here.
By purchasing through our trusted book manufacturer (Lulu.com) you get these books DIRECTLY FROM THE MANUFACTURER.
45

EASTWOOD:45-years of research goes into every publication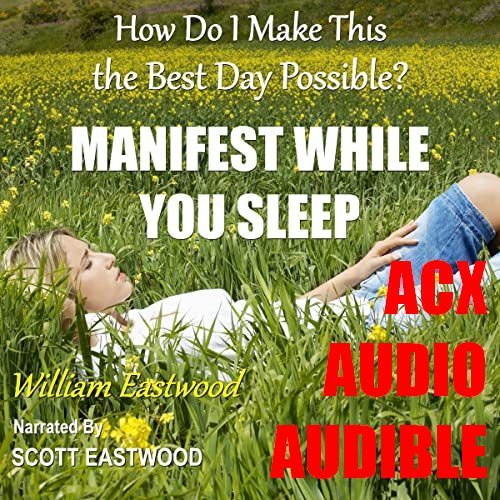 Program for success just by listening to this audio book as you fall asleep!
---
This audio book provides all the affirmations and guidance on the Earth Network websites for accelerated manifesting combined with accelerated learning. This book clears your mind of all the invisible barriers to success that you may not even be aware of that are a product of the physicalism thinking we learned growing up.
Visualize what you want in life while listening to this audio book. The narrator Scott Eastwood did, and his band, Carbon Red, is headed for the number one position on the charts.
New release on Audible, studio produced.
Filled with tips, tricks and secrets to manifest goals and success.
Also available in eBook format
---
The eBook is the same book. It also can be read aloud to you with most programs and apps.
"How Do I Make This the Best Day Possible? Manifest While You Sleep."
FIVE SCIENTIFIC EDUCATIONAL SITES — ONE PHILOSOPHY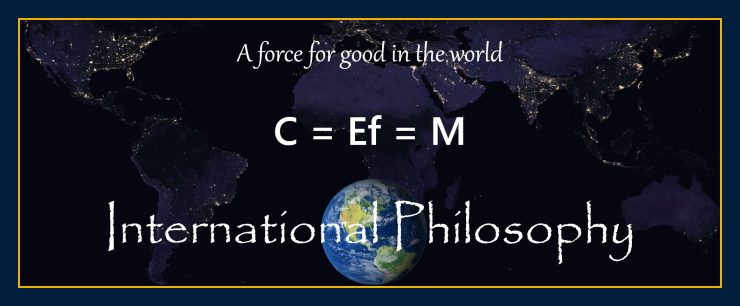 MULTI-SITE

FREE

FEATURE ARTICLES
Tool to find what you want
---
Think of probabilities as avenues of action open to you. A probability is a non-physical series of events that can become physically manifest. Each action increase the total range of probabilities open to you.
Out of one thing you do today, three more possibilities could arise. Going to the store, for example, puts you in contact with others, and the probability of interaction with each person. There is a science you can learn to create only positive events with your thoughts.
Ordinary probabilities are the things you do every day. An unusual probability could be meeting an old friend who mentions a book. Upon reading it you end up taking a new direction in life.
Unforeseen fortunate probabilities, also called synchronistic events, are triggered by your positive conscious focus and thinking in life. But the work done to create them happens at deeper levels of your own consciousness.
Your beliefs must also support the possibility of having what you want. Any assumption is a belief. "Murphy's law" is a common hindering assumption held by people who say that their positive thinking does not work. In its simplest form, Murphy's Law states: If anything can go wrong, it will. You may think, "if it is something good, it is hard to get and if it is something I want, someone will try to take it from me." These are the kind of assumptions are invisible barriers to success that you want to reject and dismiss. But you need to know how to do that.
Some people believe that they are a product of everything that has and is happening to them. This is called an external locus of control. Our meritocracy creates a sense of powerlessness. Mind over matter nonlinear thinking can make you powerful or you can remain stuck in beliefs that cause all your problems.
A person who feels that their job, position, circumstances or outside forces control them has an external center. These types of people cannot manifest what they want in life.
How often and to what degree do you use willpower or other means to make things happen for you? You can will your thoughts to manifest as material events, objects and reality. Can you heal with nonlinear thinking , use conscious co-creation and solve problems the new way?
Do you know how to create a miracle, or how to be a billionaire?
Do you lock in on what you want like an archer locking in on the bullseye, or like a child who wants a new pair of sneakers? Young children intuitively feel that they control reality with their thoughts. Do you acquire your goal subjectively? Or do you have a lot of thoughts about the perceived obstacles, like not having enough money, or needing to spend money on something else?
Do you control your life in some areas, and then profess that others are impeding your freedom and ability to have what you want in life in other areas? If you have a lot of negative emotion in reaction to people that you believe are a hindrance, you have an external center. Do you even know where you form your reality? If not, you can benefit by immersing yourself in a study of the subject of manifesting thoughts into events, objects and reality.
You can learn how to get out of a difficult situation and create anything you want. Learn how to make today the best day possible.
If you want to know what you think and believe, ask yourself what you feel. Your feelings never lie.
When you are sure of yourself, and confidence is strong, you have a greater ability to manifest what you want in life and draw positive people into your life.
When you put control of anything outside of yourself the problem of not being able to create what you want could be related to self-confidence.  You need to be confident that you can create what you want, and if you do not have this confidence you have to develop it. 
Do for others what you would like others to do for you. Be kind and the world will reflect that back in what others do for you.
Manifesting
---
To manifest anything, you must think from the end. Manifesting involves imagining the desired end result as if it were already achieved. This is often called visualizing the wish-fulfilled. When we make our imagining as real as possible and wrap them in amplified positive emotions, we get a powerful result.
Earth Network multisite (mostly science) pages
Get all this information directly from the source — Earth Network books
45

 45 years of research goes into every book
---
The purpose of Earth Network books and our free advice, is to provide you with all you need to know to be successful in all areas—in intellectual and spiritual knowledge, business, finance, health, love and relationships.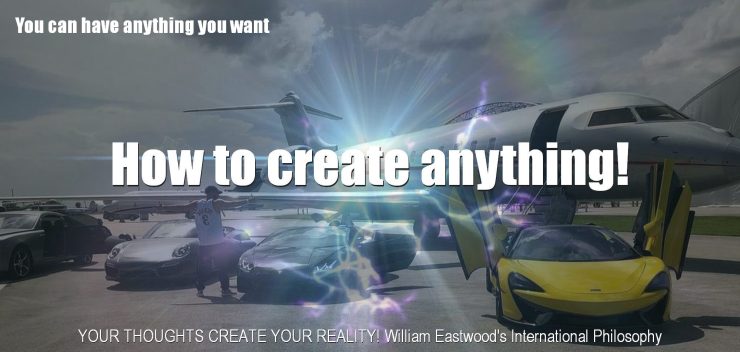 "If you do good things, good things will happen to you."
(Like finding a treasure at the exact moment he made that statement at age seven?)
When you add one of our books to the tools you possess to improve yourself and the quality of your life, you help more than just yourself.
You help people in over 170 countries, some of whom are suffering in bleak and difficult circumstances.
...Some people are dealing with traumatic situations and lack of food, or in some way desperately need help. The support we provide can show them how they can get their next meal or feed their children. 
By purchasing through Lulu.com (above) you get these books DIRECTLY FROM THE MANUFACTURER and cut out the middleman! — most reliable source — fastest delivery — lowest price.
Thank You

I thank everyone that has made contributions, and those who have purchased books. I would not have been able to do it without you!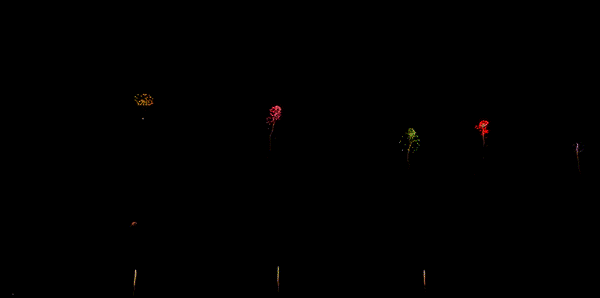 Can My Thoughts Create Matter? Does Positive Thinking Work?
---
Copyright © 2017, 2022, 2023, By: William Eastwood
WHERE TO GO
General interest articles on MindFormsMatter.com.
If you are new to the subject and what to be more convinced, try these, Do my thoughts create matter?, articles, beginning with the history of science and why it missed the facts.
Mind over matter real mind power to transform your life.
There are great articles on that site, and some advanced articles on that site, but most of the advanced articles will continue to be posted here.
Your thoughts are the most powerful energy in the universe
THOUGHTS CREATE MATTER
Categories: How do thoughts create matter? How do my thoughts form matter? Can my thoughts create matter? How does my mind form matter? How do my thoughts create my reality? How do thoughts create matter? Find out on this highly rated website. Click for more information.
CAN MY THOUGHTS CREATE MATTER?
Earth Network International University initiative is your powerhouse of facts, mind power books, articles and tools to create what you want in life. Welcome to the new spiritual-information age international leader. Mind over matter, mind power experts.