---

How to Use Thoughts to Create Synchronicity:

Your Mind Can Cause Good Luck & Coincidence
---
How do I use my thoughts to create synchronicity?
How can your mind cause good luck and coincidence?
I will answer these questions now.
---
To use your thoughts to create synchronicity dwell in the spirit of the wish fulfilled. Create the feeling you would have when you achieved your heart's desire.
Understand the power of your thoughts and the true nature of reality.
Click above to learn more
CONSCIOUSNESS IS A STATE OF MATTER: MIT
---
You can use your mind to cause good luck and seeming coincidences by focusing on the feeling of the wish fulfilled while understanding the power of your thoughts to attract and create experience. Everything positive that has ever happened to you you created.
To create synchronicity, become as joyful as possible.

Realize that what you focus on increases.
Focus on every blessing and be grateful for everything you touch or benefit from.

Affirm what you want intermittently and when you do,  believe it has already been created.

Look for evidence of being on the high path in the form of little miracles and seeming coincidences that bring what you are asking for and surprise you with more. The more you pay attention to what is coming to you the more you create.
You can use your mind to cause good luck and seeming coincidences by continuing to learn.
Click above to learn more
CONSCIOUSNESS IS A STATE OF MATTER: MIT
You will know you are advancing when things that used to make you worry do not bother you anymore and you notice little miracles every day of your life. As you delight with life and fall into joyful moods, the meaningful coincidences and synchronicities multiply and the universe delivers more than you could have ever anticipated.
Do not pretend to ignore the present condition, realize that in affirming that what you want is already true you are creating it. As past thoughts created your current situation, these new thoughts will create the new desired situation.
Visualize the desired event or anything that would change if you received what you want.
For example, if you were terminally ill, you could imagine driving home from the hospital, telling your friends what happened, and doing whatever you have planned in your life that has been held off because of your illness.
Have faith in the source of the synchronicity and its manifestation.
If you attribute it to your higher self, the universe or angels, have faith in the source.
Detach from needing results.
It is important to trust that whatever is best will happen. If you feel it has to happen a certain way only, it is easy to worry that it may not happen. Fear is your worst traitor. Do not entertain fear. Fear manifests what you do not want.
HOW TO CREATE SYNCHRONICITY NOW
You are already creating synchronistic events with your thoughts, you just need to learn how to manifest what you want rather than what  you do not want. And that's easy to do! (Click below.)
However you do it, get rid of fear. If you cannot just stop feeling fear by willing a change of feeling and thought, find another way to get rid of the fear. Getting rid of fear is a first priority. Keep learning, but do not focus on the negative or the problem you may have. Stay focused on what you want. Stay busy and keep your mind occupied.
You can verbalize that that what you want has happened, or that it will happen. You can do something physically that shows you have faith it will or has happened. If you want money, you could give a dollar away or spend a few dollars on something you want while affirming that the extra money is coming to you.
Maintain supportive beliefs, thinking and emotions at all times.
It helps considerably if you believe that you create your own reality. Otherwise you will not feel full control over what happens in your life and you will likely believe you are a victim.
If you allow yourself to slip into a negative state of mind accompanied by negative emotions, you interrupt the creation process. Even mild negative moods manifest, so make sure maintain positive emotions.
"The only thing that interferes with my learning is my education.
"A new type of thinking is essential if mankind is to survive and move toward higher levels.
"There are only two ways to live your life. One is as though nothing is a miracle. The other is as though everything is a miracle.
"If you want your children to be intelligent, read them fairy tales. If you want them to be more intelligent, read them more fairy tales."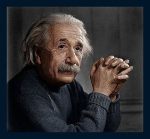 — Albert Einstein
---
How to
Use Thoughts
to Create Synchronicity.
Your Mind
Can Cause Seeming Coincidence
& Manifest Magic
Internal vs. external locus of control
As previously mentioned, if you don't believe you have control over what happens to you, that means you believe that things happen to you. If your predominant position is that you feel you are being influenced or controlled by forces outside of yourself, perhaps like a small boat being tossed around in a rough ocean, then you are externally centered.
In mainstream psychology, this perspective is called, "Internal vs. External Locus of Control."
Some people believe that they are a product of everything that has and is happening to them. This is called an external locus of control, because these people believe they are not in control of their lives. The goal of coaching is for us to realize that we actually have an internal control.
Highly successful people have greater confidence in their ability to influence outcomes through their own actions. They also tend to have higher self-esteem, because the two go together.
Synchronicity creating guidelines continues
Coincidence and synchronicity are both defined as "occurrences of two or more events at one time," such as two people dancing together. The difference is that coincidence is perceived as chance or luck while synchronicity implies the presence of a deeper intelligence at work.
You create your reality. Déjà vu indicates that you have previously seen the event because you created it on another level of consciousness in the first place.
Your beliefs create your reality, literally. Your conscious beliefs create your immediate reality. If you change your beliefs, thoughts and emotions right now, your reality will immediately begin to change. You will then experience synchronistic events.
Look around you and what do you see? You see people, events and physical objects. But what is really there is an INTERCONNECTED sea of energy as quantum mechanics points out.
But how exactly are we connected to everything that seems outside of self?
Many authors would rather wrap the truth in packages of myth passed down through history, but this is not going to advance you to the level of true power.
The subconscious, as powerful as it is, is a step away from an even more powerful agency. Beyond the subconscious is a greater and more valuable source of power. This source of power is unlike the subconscious and more like the conscious mind, although much more intelligent and aware.
This agency is like a neglected magic genie ready to grant your wishes. It is not situated in an area limited by time constraints as we are.
Synchronicity is natural
Many people report instances of synchronicity. These are unexplainable events that bring about what someone has been wishing for and creating in thought and imagination.
Fortunate events or turning points in many people's lives are the predictable result of co-creation and manifesting efforts.
Synchronicity is evidence of the guidance and active help of the inner self.
Synchronicity tends to happen when we are relying less on our own ego and more on our inner self.
The ego has no ability to make things happen on its own. When it doesn't insist on being a dictator and calling all the shots much more power and ability is available to it.
A synchronistic event can be a point in your life when you switch probabilities. Synchronistic events are the insertion of entirely new sequences of fortunate events into your life.
These are nonlinear developments that have nothing to do with cause and effect as it is currently understood.
45

EASTWOOD
45 years of research goes into every book
What is stopping our evolution?
---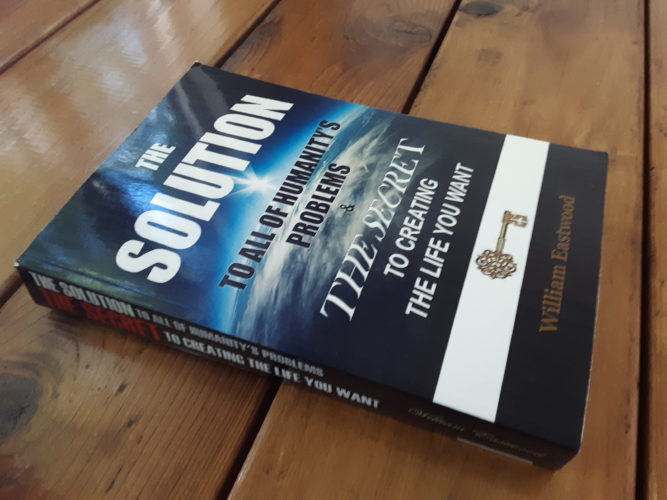 Click above to learn more
The inner self creates synchronicity
The inner self exists beyond the subconscious and communicates through your subconscious. Back and forth communications through the subconscious are the backbone of effective self-government.
The clearer the communication the greater the ability of the ego to achieve goals.
The subconscious is also a channel through which thoughts attain manifestation. Your beliefs, thoughts and emotions, after passing through the subconscious field, enter a deeper area where they create probable events under the direction and supervision of your inner self.
The inner self searches the vast realm of probabilities in its effort to manifest physical events that work to your advantage. It creates your wishes and desires as best in can in way that serves your overall development.
The inner self creates synchronistic events. Stories of angels and fairy godmothers are attempts to explain the actions of the inner self to protect us and grant our wishes.
We get back what we put out in thought and emotion
If you want favorable synchronistic events you must project what you want in thought and emotion.
What you put out in thought, you get back in life.
An apple seed produces apples, as a positive thought produces a positive effect and a negative thought a negative effect. Your positive thoughts and emotions are investments with compounding interest.
You get what you give, and you reap what you sow.
Your beliefs, thoughts and emotions are composed of the same energy that forms events and objects.
45

EASTWOOD
45 years of research goes into every book

THE FIRST KEY: $3.99 United Kingdom international review in 2020.

Help your inner self to create synchronistic events (co-creation)
You have more than just a reflective and telepathic subconscious helping you.
The inner self is you teacher and it wants to see you succeed. As soon as you make an effort to take control of your thinking and project positive thoughts and expectations your inner self is overjoyed and goes to work to encourage and help you.
Therefore, it is of utmost importance that you be aware of what you are thinking and feeling at all times and begin a program to work with your true partner and helper.
Your inner self looks out for you and directs you through probabilities so that what ultimately manifests is best for your overall fulfillment.
The inner self searches the vast realm of probabilities to select the best to meet your wishes and desires in way that best meets your overall fulfillment in the long term.
You weave in and out of and juggle probabilities constantly in order to get to where you want to go. The inner self helps you avoid getting sidetracked and detoured in the maze.
Your inner self keeps you on track.
45

EASTWOOD
45 years of research goes into every book
Tenacity and perseverance
Suppose you have been living in poverty all your life but have decided to change your thoughts to change your reality. Over a period of weeks or months you think many positive thoughts around money, yet little seems to change.
You can either quit or continue until a shift occurs.
The difference between one who sees results and one who doesn't is in both his tenacity and his ability to gain the help of the inner self. Those who work with passive and active systems (both the subconscious and the inner conscious self) get the best results.
Thoughts and emotions are energy and energy is a living force that goes out into the universe and does your will. Once you have set positive energies into motion with your thoughts and emotions, the inner self gets excited and comes to your aid.
A single moment of intense joy or a vivid mental image are strong enough to rearrange your destiny.
The inner self and other positive intelligences take notice when you become positive and you become assisted in many ways. The universe then collaborates to your advantage.
The events, circumstances and the people you need to achieve your goals mysteriously show up.
You increase synchronicity by looking for it.
Simply be on the lookout for synchronistic events.
When you wake up in the morning, ask your inner self for favorable synchronistic events to occur during the day. Then keep an eye out for them.

Click on the spinning globe at the top of any page to go to the day's affirmation page.
Ways to increase synchronicity
---
Affirm that you expect synchronistic events.
Project that expectation into the day ahead of you.
Tell yourself that you will be on the alert for them all day long and then do it.
Have faith that something is happening in inner reality and that when the time is right you will get results.
Manifest inner activity by amplifying the feeling of internal activity.
Use positive suggestion that good things or unexpected positive developments are happening.
Intend synchronistic events that will help yourself and others (intention sets things in motion, and altruistic intention has uninhibited universal power).
Intend to build a stronger connection with your inner self through listening skills and intuition.
Intend to remember your dreams.
Create a dream log and learn to study and interpret your dreams and the messages they contain.
More ways to use your mind and thoughts to create synchronicity
---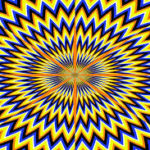 There are two ways to manifest, through willpower or belief/faith.
You can use willpower at times, but don't do it with a sense of desperation or strain.
Do not strain. If you are desperate or if you strain to get results you dilute the internal thoughtform. Visualize what you want as vividly as you can. Relax and feel the reality of it as if it already existed while you are visualizing.
You can use the visualization script provided for manifesting money. Follow the same general procedure.
Assume you are getting the miracle
As I told you to do, generate all aspects of having the miracle granted. What would you do, think and feel if you knew that it was inevitable that you would have what you are asking for within 48 hours? To create a miracle, you need to generate those thoughts and emotions.
Think about how each aspect of your life would change if your goal or miracle were granted. Then deal with those issues. If you have the money for a million-dollar house, where will you shop for one? Will you build it or buy an existing house? How many rooms do you want and what are you going to use them for? How big will the yard be.
Keep going into greater and greater detail about what you want. Visualize doing what you would do and living within each scene.
If you are asking for a miracle healing do the same. If you were healed completely, what would you do? Would you do new activities? Would you start a new life? How would you act? What would you feel?
Keep going into greater and greater detail and project yourself there in imagination. Pre-live it all.
.
45

EASTWOOD
45 years of research goes into every book
.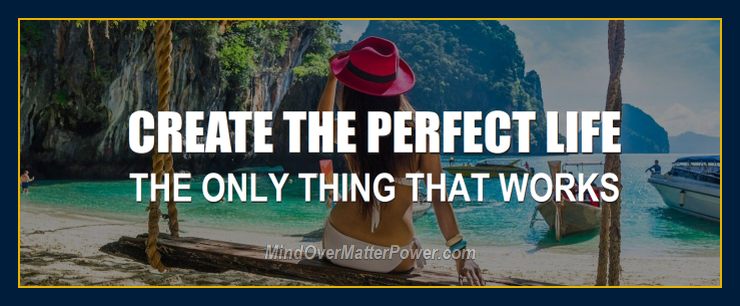 New science application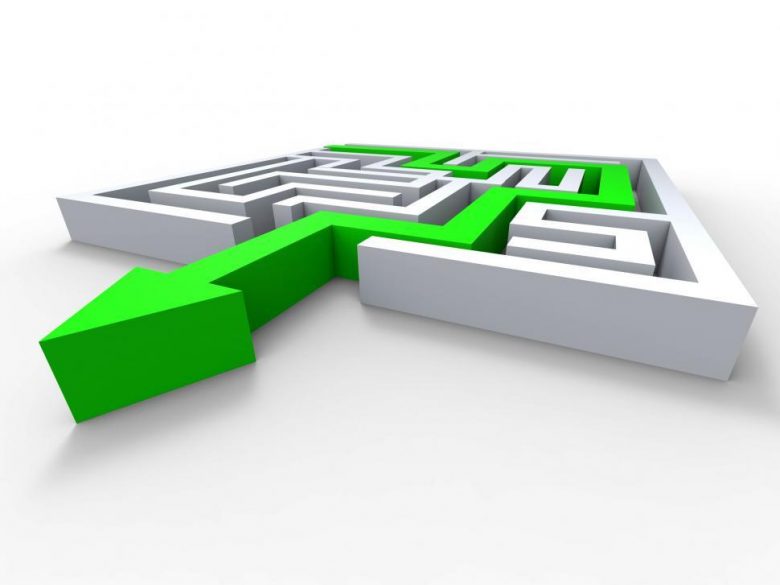 When you manifest something positive, such as a book that represents the truth and the answers you are seeking, maintain that book and whatever represents what you want in your life as best you can.  This creates an energy pathway for more of the same to come into your life. It also connects you with the author and all others who are connected to the object and/or information it represents.
This is the only way you can change the patterns in your life. If you want to materialize a better quality physical experience this is what you do. You bring what you want into your reality. I have done this and always have my favorite, most powerful books at arm's reach.
It was not necessarily easy to bring these books to you. Those who expose ignorance often pay a heavy price and many are shunned or attacked. This is true of people like Edgar Cayce, Nicola Tesla, David Bohm , Robert Jahn of Princeton and myself, William Eastwood.
I urge you to buy whatever books you can comfortably afford from your favorite metaphysical authors. There are many other benefits in doing so. A purchase is an affirmation of your manifesting power and prosperity, and it is a testament of your determination to improve yourself and your life.
Practically and symbolically, correctly made purchases are extremely important, not just to you but also to those who make these metaphysical books available to you.
As a heart pumps blood, the void created in each pulse draws in more blood, and this is how energy behaves. You must give or outflow energy to receive. In religion and spirituality this is behind the Golden Rule concept.
Your most valuable possession will always be yourself. If you do not invest in you, then you are saying that you are not important. Those who do not invest in improving themselves and their abilities, do not draw more (ability, quality, etc.) from the universe.
Learn to manifest quality and value in yourself. Learn the art and science of living a good life and manifesting what you want in life. Bring forth that which you seek.
45

EASTWOOD
45 years of research goes into every book
ePub: (eBook)
45

EASTWOOD
45 years of research goes into every book
ePub: (eBook)
"This is a clear and concise book on exactly how to manifest what you want in life. However, this is far more than just a manifesting book — it introduces you to the future of humanity and metabiological evolution.
Based on a 45-year study.
Citing the world's most credible & advanced science.
Extremely well-written.
Loaded with information.
Simple and easy to understand.
 ONLY $4.99!
.
eBook DIRECT FROM MANUFACTURER - most reliable source -fastest delivery - lowest price
You do not have to suffer anymore. You just need to learn the facts and apply the principles. Then you will live happily ever after in the rich fulfillment of living your desires which you brought into this life for a reason, and that reason is to help guide you to what you want most and need for your pleasure and development.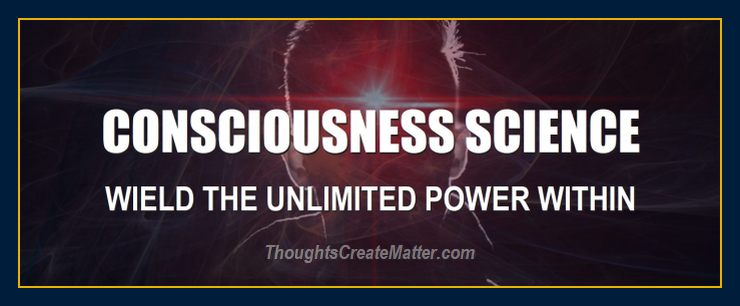 ---
The human race will be saved!
---
A new unifying principle is the only solution to save humanity from the potential destruction that exists at this time in history.
Our very survival is now at stake, and that is why I am grateful that I can help at this time to make a difference and help to move the human race in the most beneficial direction possible.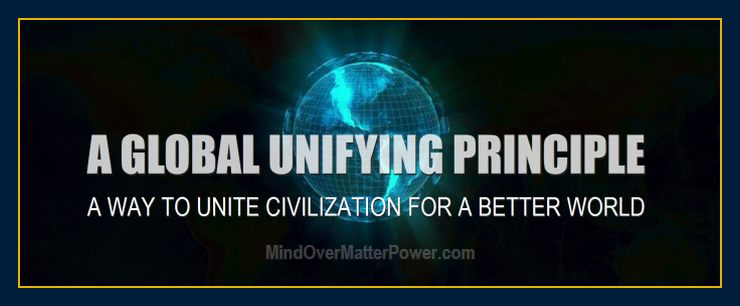 A highly recommended article.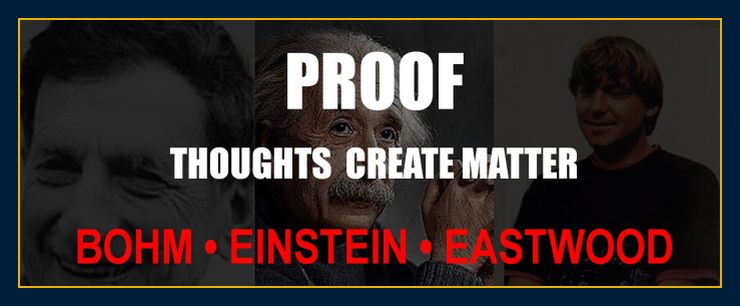 Eastwood founded the Altruistic Movement (below).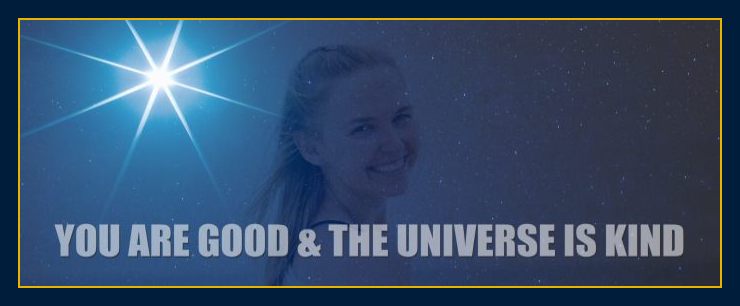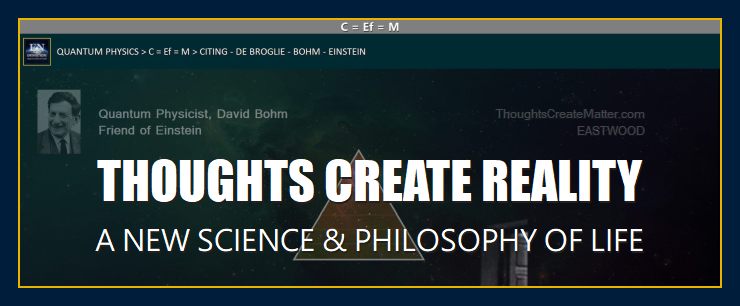 45

EASTWOOD
45 years of research goes into every book
What happened?
---
There are many problems in the world today
---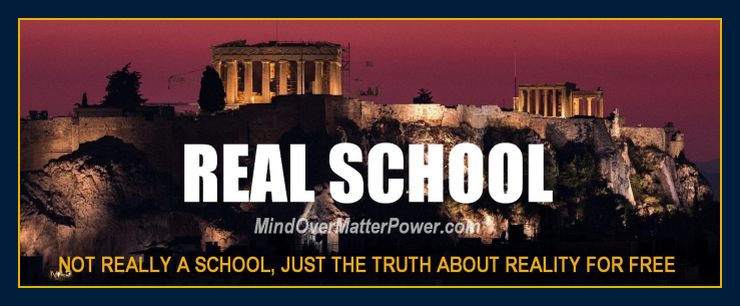 TRANSFORM AND IMPROVE YOUR LIFE IN EVERY POSSIBLE WAY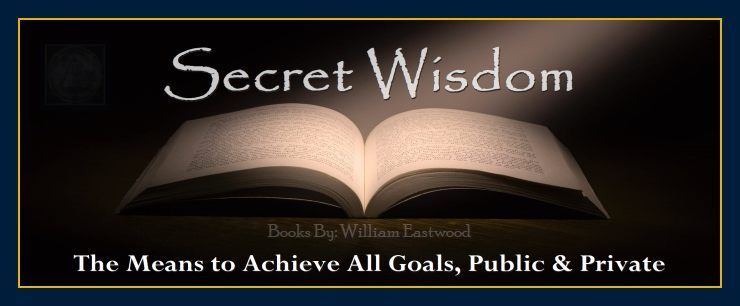 If you wish to go to the next level and support the improvements that my work is bringing to the world, take a book with you.
---
Help to put an end to starvation in the world... children suffering... human rights violations... conflicts and more by buying a book. (see: EN mission statement).
When you buy a book, consider it a donation helping people around the world (see: Mission Great Civilization).
---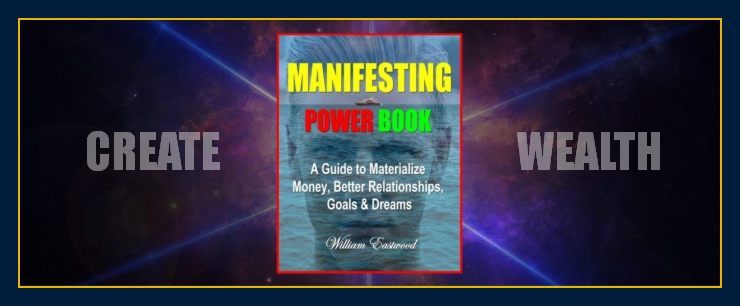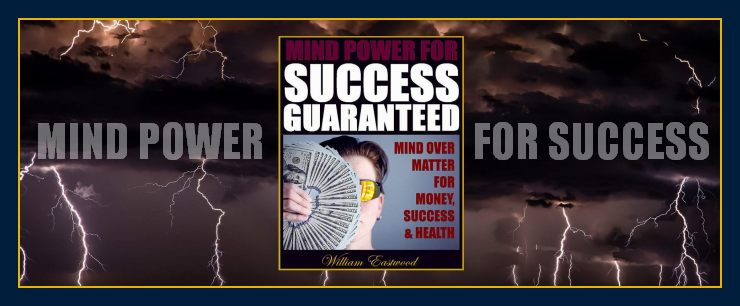 If you are unable to afford a book, the daily affirmation page can get you started on your way to materializing all your goals and aspirations.
Affirmations are the science of reprogramming the mind for success. Everything we have been taught is wrong, yet our beliefs and thinking habits often resist our efforts to change them. This is why our affirmation science is needed. We are providing what the people of the world are asking for.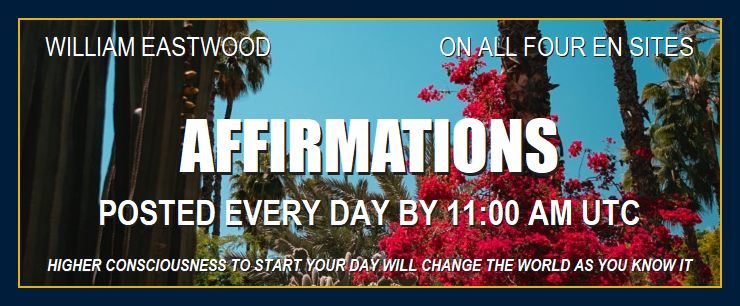 Click on the spinning globe at the top of any page to go to the day's affirmation page.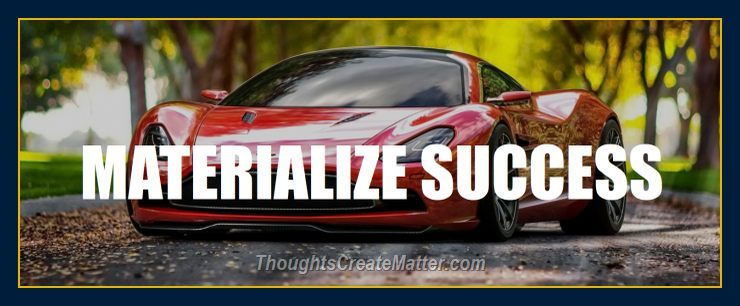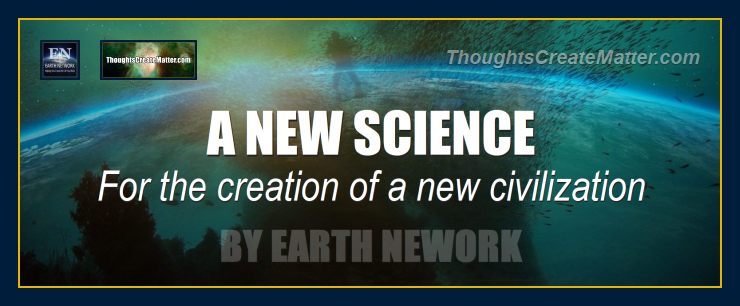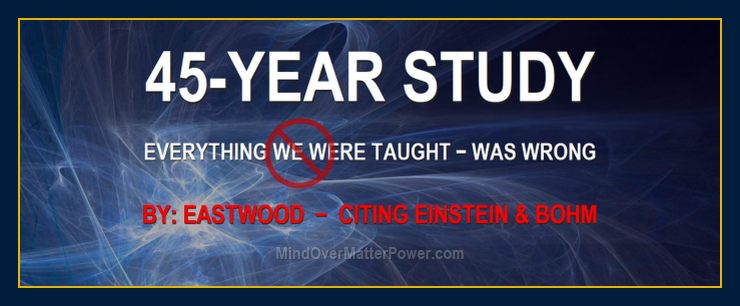 Even if the establishment refuses to change, we have the solution.
---
Click above to learn more
---
Eastwood founded the Altruistic Movement (below).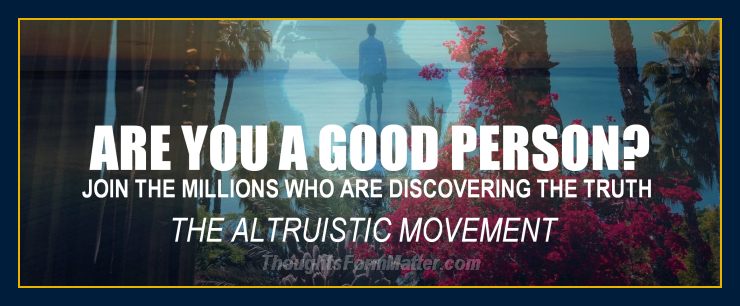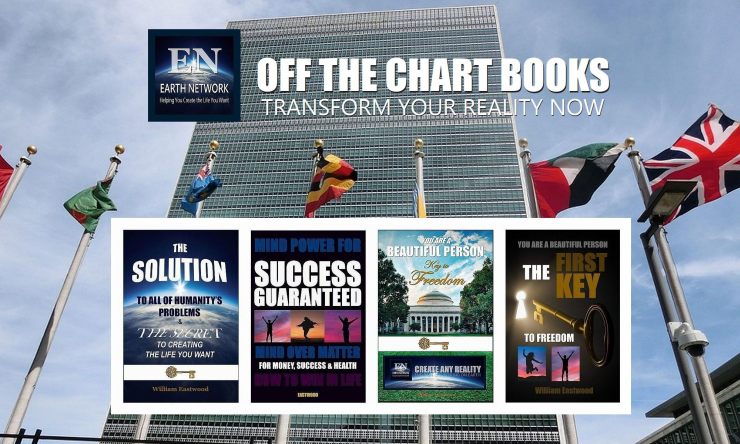 WILLIAM EASTWOOD
Author of Earth Network articles and books.
"I appreciate people supporting my work because I paid a high price to be the first to bring this knowledge to the world.

What do you want to create? Eastwood's methods of achieving goals are based on new scientific paradigm of University of London physicist David Bohm, a former protégé of Einstein's and over 45-years of research and application. These methods work. Begin now to create the reality you have only dreamed of with William Eastwood as your guide.
There is an amazing story behind this site and books. There are huge changes taking place in the world. The forerunners are running up against those barriers that prevent progress in the world.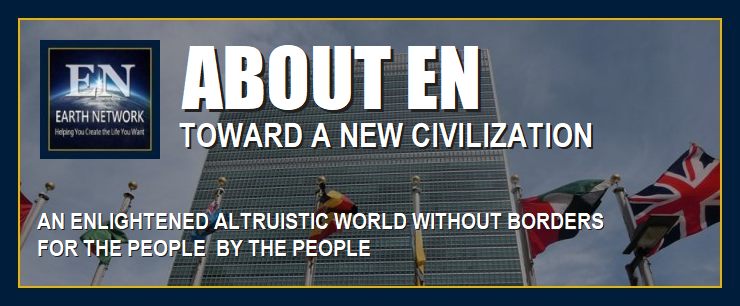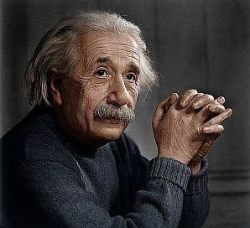 "Great spirits have always encountered violent opposition from mediocre minds."
― Albert Einstein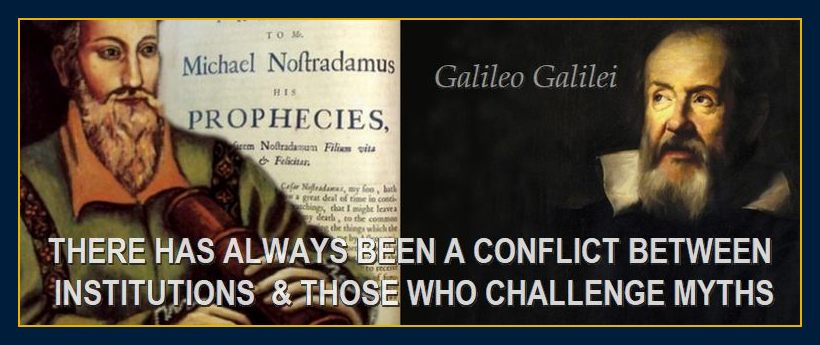 My story is success against all odds. ThoughtsCreateMatter.com is awakening humanity.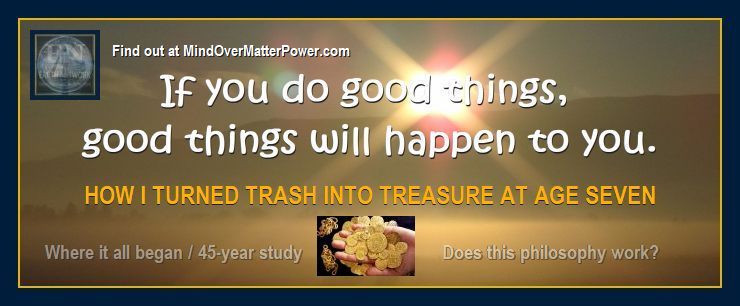 Our ThoughtsFormMatter.com website has also has important articles.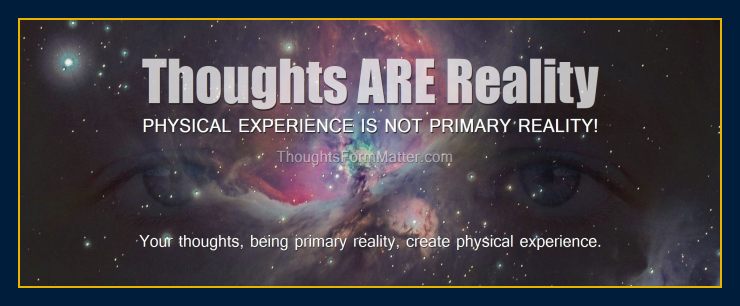 Your senses project your reality and then perceive that reality.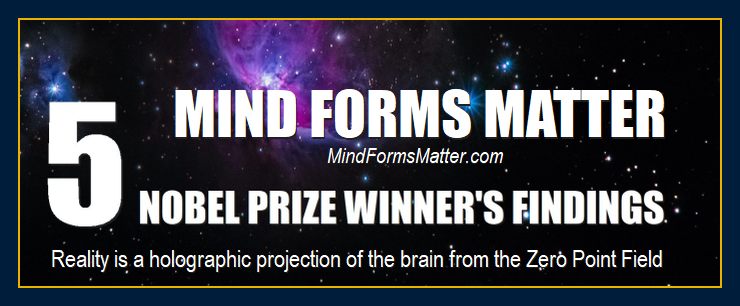 TWO OF 12 POPULAR BOOKS BY WILLIAM EASTWOOD
    
THE FIRST KEY: $3.99 

Phoenix

International 5 STAR Review:
Verified Purchase

Paperback / eBook DIRECT FROM MANUFACTURER - most reliable source -fastest delivery - lowest price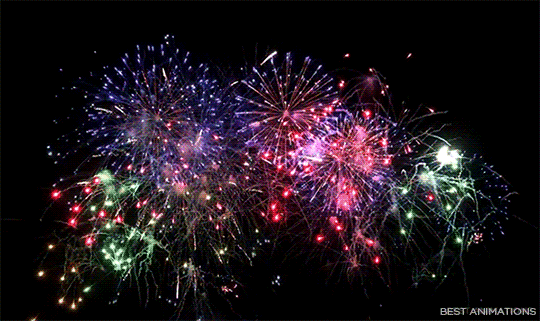 How to Use Thoughts to Create Synchronicity:

Your Mind Can Cause Good Luck & Coincidence
© Copyright 2020, 2021, By: William Eastwood.
Primary article concludes here.
---
FOUR SCIENTIFIC EDUCATIONAL SITES — ONE PHILOSOPHY
A singleAMAZING philosophy!
100's of articles!
4 EN websites!
They are meant to be used together.
Click between them!
Click below for list of articles.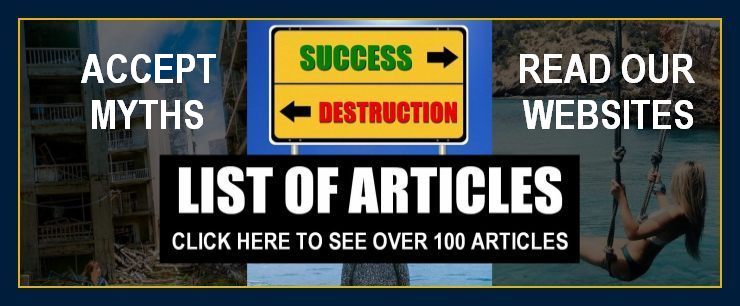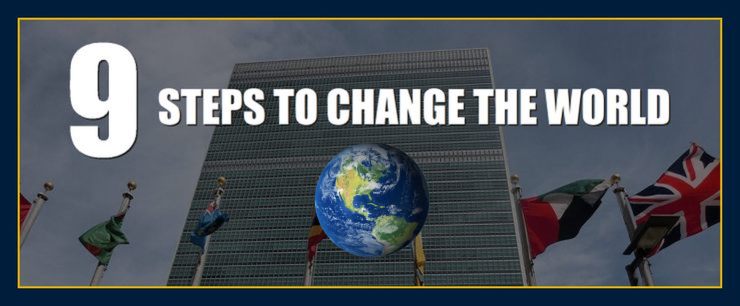 Thoughts Create Matter Links
---
Categories: Mind Over Matter Facts on How to Create Synchronicity – Your Most Powerful Way to Achieve Success! Reality is formed by the inner self on inner levels of reality. How to create synchronicity and synchronistic events. The inner self is the source of synchronistic events and creates synchronicity. How your thoughts create matter reality & life. Learn how my mind forms matter reality & universe. How to build a stronger connection with your inner self and listen to and develop intuition. What you put out or project in thinking you get back in life. Consciousness forms & creates matter reality & existence. How I can create success synchronicity with my mind & thoughts.
---
Categories: There are no accidents, Good luck in not luck, How to Use Thoughts to Create Synchronicity, What is synchronicity? Thoughts create matter metaphysics, Your Mind Can Cause Good Luck & Coincidence, Click on our site and books to learn more.
How to Use Thoughts to Create Synchronicity:

Your Mind Can Cause Good Luck & Coincidence
No level of expertise can surpass 45 years of experience applying these principles. These principles were not recognized by universities or schools when I began applying them.
I began learning this when there were no accredited courses on this subject specifically. You went to school to learn the opposite, and you were scripted in a contrary worldview. This interferes with your ability to apply the principles. Therefore many experts cannot teach you what I do in this site.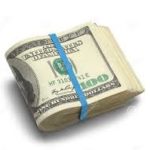 The concepts conveyed in this website are within these books.