---

How to Use Thoughts to Create Synchronicity:

Your Mind Can Cause Good Luck & Coincidence
---
HOW TO CREATE SYNCHRONICITY NOW
You are already creating synchronistic events with your thoughts, you just need to learn how to manifest what you want rather than what  you don't want. And that's easy to do!
Consciousness is a State of Matter: MIT
Formula to create synchronicity
To create synchronicity, become as joyful as possible.

Realize that what you focus on increases.
Focus on every blessing and be grateful for everything you touch or benefit from.

Affirm what you want intermittently and when you do,  believe it has already been created.

Look for evidence of being on the high path in the form of little miracles and seeming coincidences that bring what you are asking for and surprise you with more. The more you pay attention to what is coming to you the more you create.
You'll know you are advancing when things that used to make you worry do not bother you anymore and you notice little miracles every day of your life. As you delight with life and fall into joyful moods, the meaningful coincidences and synchronicities multiply and the universe delivers more than you could have ever anticipated.
Do not pretend to ignore the present condition, realize that in affirming that what you want is already true you are creating it. As past thoughts created your current situation, these new thoughts will create the new desired situation.
Visualize the desired event or anything that would change if you received what you want.
For example, if you were terminally ill, you could imagine driving home from the hospital, telling your friends what happened, and doing whatever you have planned in your life that has been held off because of your illness.
Have faith in the source of the synchronicity and its manifestation.
If you attribute it to your higher self, the universe or angels, have faith in the source.
Detach from needing results.
It is important to trust that whatever is best will happen. If you feel it has to happen a certain way only, it is easy to worry that it may not happen. Fear is your worst traitor. Do not entertain fear. Fear manifests what you do not want.
However you do it, get rid of fear. If you cannot just stop feeling fear by willing a change of feeling and thought, find another way to get rid of the fear. Getting rid of fear is a first priority. Keep learning, but do not focus on the negative or the problem you may have. Stay focused on what you want. Stay busy and keep your mind occupied.
You can verbalize that that what you want has happened, or that it will happen. You can do something physically that shows you have faith it will or has happened. If you want money, you could give a dollar away or spend a few dollars on something you want while affirming that the extra money is coming to you.
Maintain supportive beliefs, thinking and emotions at all times.
It helps considerably if you believe that you create your own reality. Otherwise you will not feel full control over what happens in your life and you will likely believe you are a victim.
If you allow yourself to slip into a negative state of mind accompanied by negative emotions, you interrupt the creation process. Even mild negative moods manifest, so make sure maintain positive emotions.
As your soul, you give yourself your deepest desires as a beacon and guide for this lifetime. What you desire, you intend. As you intend you will and create.
Your bliss is your correct path; follow it. Joy will come to you when you do the impossible to achieve your greatest desire. You make your destiny. If you follow your deepest desire you grow into your natural ideal self. The path of passion brings joy and happiness to all you touch.
---
How to
Use Thoughts
to Create Synchronicity.
Your Mind
Can Cause Seeming Coincidence
& Manifest Magic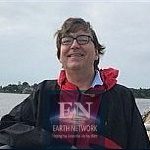 .
"Consciousness creates reality and thoughts form matter! If you want to be powerful you have to go by the facts about reality and that means discovering the truth!
Otherwise you are as blind as a bat and ineffective as a sloth!
On worry and obsessing over problems & difficulties
As we live our lives things often just get worse despite all our best efforts! Why is this? It is because the basic way we use our mind is all wrong! It is wrong because it is based on old science that is also all wrong!
"Events are energy." (David Bohm, Albert Einstein's friend, explains how our five senses project our reality.) When we try to solve problems and achieve goals we do not take this basic fact into account.
Because everything in life begins with the mind, we rarely get what we want out of life because of this backward use of our mind and thought process.
As if this is not enough, we are excessive in our physical actions, perhaps working two jobs. We become exhausted and lack the energy and time we need to create what we want in life!
You must instead deny your problems the energy of your attention that keeps them going. Do not think you are incompetent, but affirm you are using your mind correctly.
...Then work with affirmations and follow the guidance on this site (click below). You will then learn and develop further.
— William Eastwood

Click on the spinning globe at the top of any page to go to the day's affirmation page.
Synchronicity can bring you whatever you want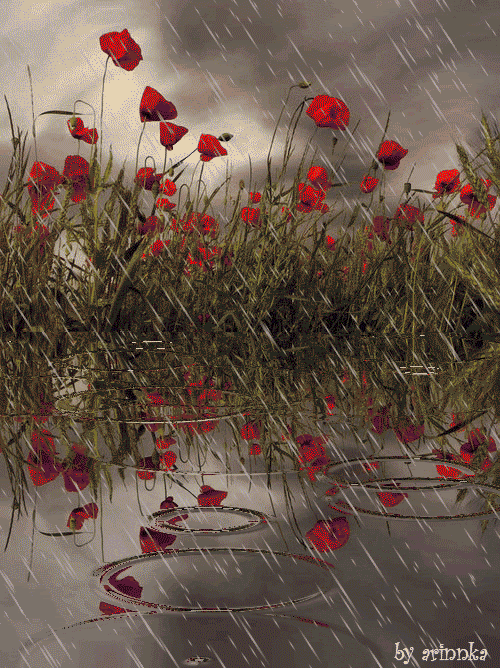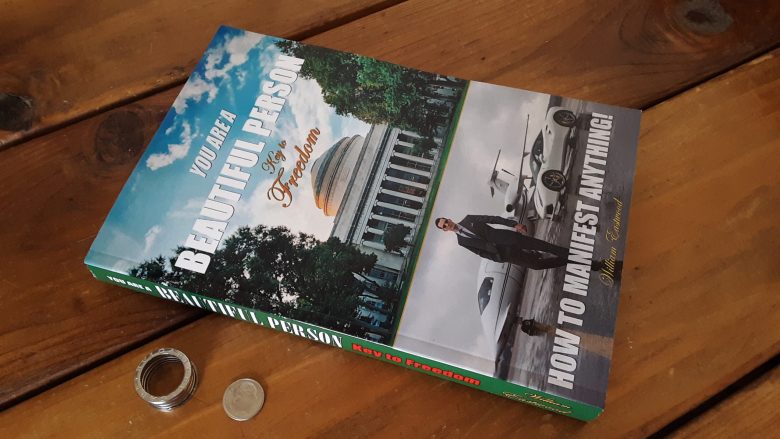 Click above to learn more
Internal vs. external locus of control
As previously mentioned, if you don't believe you have control over what happens to you, that means you believe that things happen to you. If your predominant position is that you feel you are being influenced or controlled by forces outside of yourself, perhaps like a small boat being tossed around in a rough ocean, then you are externally centered.
In mainstream psychology, this perspective is called, "Internal vs. External Locus of Control."
Some people believe that they are a product of everything that has and is happening to them. This is called an external locus of control, because these people believe they are not in control of their lives. The goal of coaching is for us to realize that we actually have an internal control.
Highly successful people have greater confidence in their ability to influence outcomes through their own actions. They also tend to have higher self-esteem, because the two go together.
My own life is filled with synchronicity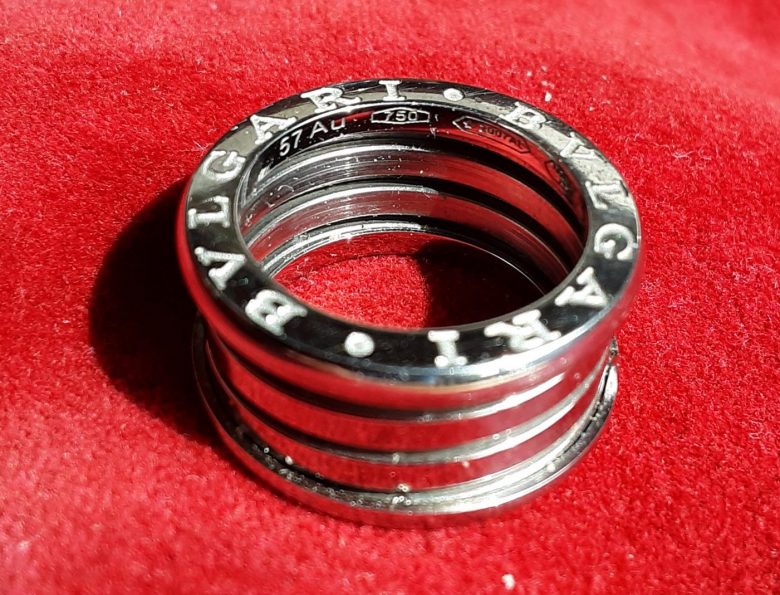 I found (manifested) this Italian white gold BVLGARI ring in March, 2020 at the time I was uploading images of foreign luxury to this site. I was shocked to see the exact same ring for sale on a BVLGARI website for $2,600.00. I internalized the energy of the photos (example below) and manifested it.
The energy I am projecting is of higher and higher quality, which is why this ring appeared to me. I used the ring in the photo of my manifesting course below.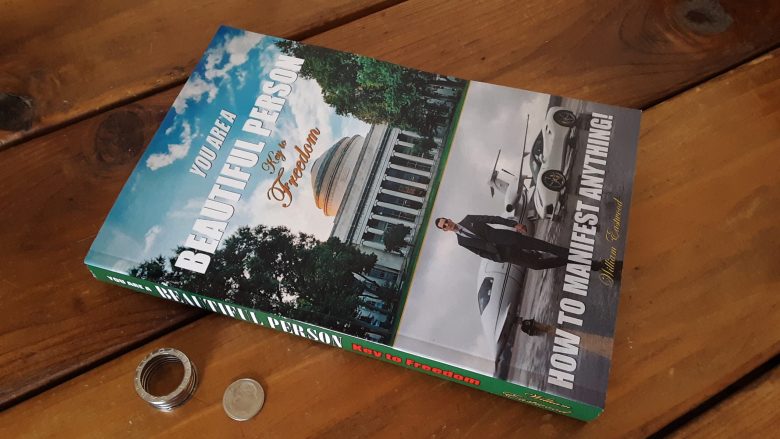 Article continues after book list.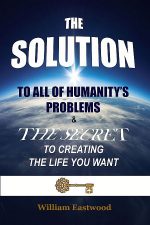 Click above to learn more
Click above to learn more
Click above to learn more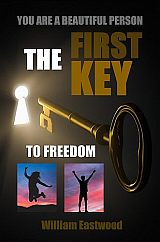 Click above to learn more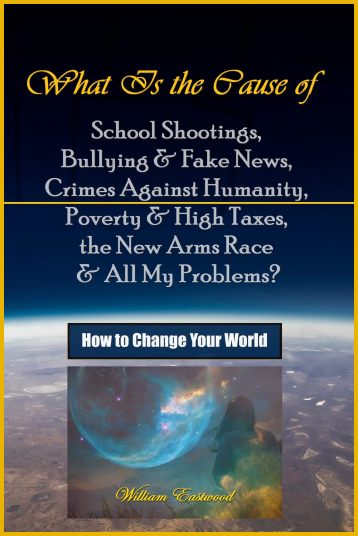 Click above to learn more
Click above to learn more
Click above to learn more
Click above to learn more
Click above to learn more
Click above to learn more
Click above to learn more
EN's eBooks have audiobook capability
Once your inner mind is programmed for success via affirmations you become invincible.
Synchronicity creating guidelines continues
Coincidence and synchronicity are both defined as "occurrences of two or more events at one time," such as two people dancing together. The difference is that coincidence is perceived as chance or luck while synchronicity implies the presence of a deeper intelligence at work.
You create your reality. Déjà vu indicates that you have previously seen the event because you created it on another level of consciousness in the first place.
Your beliefs create your reality, literally. Your conscious beliefs create your immediate reality. If you change your beliefs, thoughts and emotions right now, your reality will immediately begin to change. You will then experience synchronistic events.
Click above to learn more
Look around you and what do you see? You see people, events and physical objects. But what is really there is an INTERCONNECTED sea of energy as quantum mechanics points out.
But how exactly are we connected to everything that seems outside of self?
Many authors would rather wrap the truth in packages of myth passed down through history, but this is not going to advance you to the level of true power.
The subconscious, as powerful as it is, is a step away from an even more powerful agency. Beyond the subconscious is a greater and more valuable source of power. This source of power is unlike the subconscious and more like the conscious mind, although much more intelligent and aware.
This agency is like a neglected magic genie ready to grant your wishes. It is not situated in an area limited by time constraints as we are.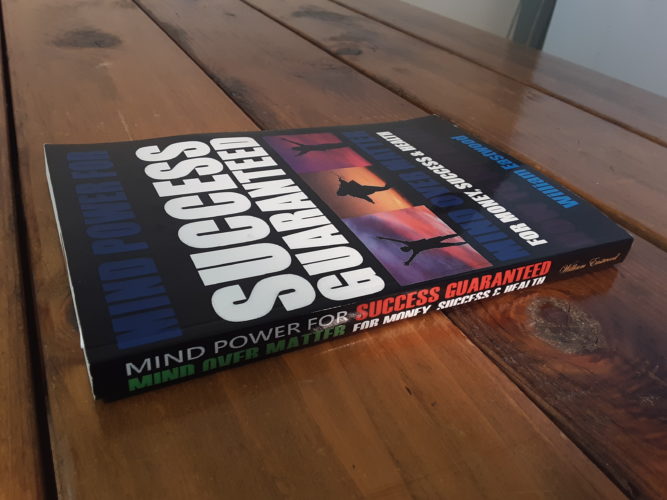 Click above to learn more
If you want to create a synchronistic event, use affirmations to affirm it has already happened and use metaphysical principles pre-live the desired event. Look for synchronistic events. Expect them.
Understand the inherent power of your thoughts
You amplify the power of your thoughts when you keep in mind certain facts. It is most advantageous for you to internalize the fact that matter and thoughts are the same thing. From this simple emotional understanding comes power.
How Thoughts & Emotions Create Synchronistic Events — Inner Self & Reality
When you have a good belief system things seem to just fall in place. This is because your thoughts and emotions create synchronistic events.
Click above to learn more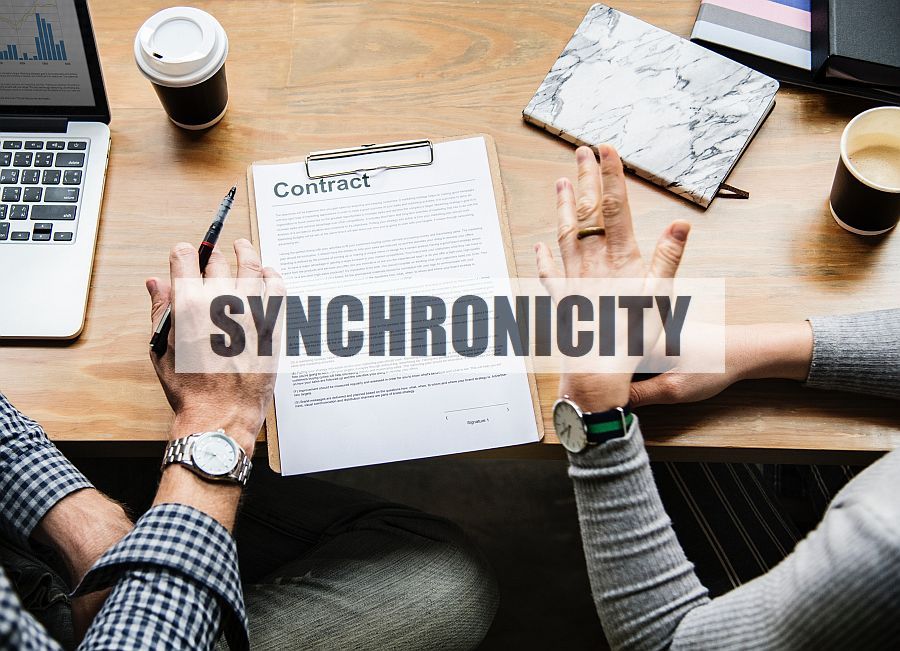 Click above to learn more
Synchronicity is natural
Many people report instances of synchronicity. These are unexplainable events that bring about what someone has been wishing for and creating in thought and imagination.
Fortunate events or turning points in many people's lives are the predictable result of co-creation and manifesting efforts.
Synchronicity is evidence of the guidance and active help of the inner self.
Synchronicity tends to happen when we are relying less on our own ego and more on our inner self.
The ego has no ability to make things happen on its own. When it doesn't insist on being a dictator and calling all the shots much more power and ability is available to it.
A synchronistic event can be a point in your life when you switch probabilities. Synchronistic events are the insertion of entirely new sequences of fortunate events into your life.
These are nonlinear developments that have nothing to do with cause and effect as it is currently understood.
Your Mind Can Cause Good Luck & Coincidence
Click above to learn more
The inner self creates synchronicity
The inner self exists beyond the subconscious and communicates through your subconscious. Back and forth communications through the subconscious are the backbone of effective self-government.
The clearer the communication the greater the ability of the ego to achieve goals.
The subconscious is also a channel through which thoughts attain manifestation. Your beliefs, thoughts and emotions, after passing through the subconscious field, enter a deeper area where they create probable events under the direction and supervision of your inner self.
The inner self searches the vast realm of probabilities in its effort to manifest physical events that work to your advantage. It creates your wishes and desires as best in can in way that serves your overall development.
The inner self creates synchronistic events. Stories of angels and fairy godmothers are attempts to explain the actions of the inner self to protect us and grant our wishes.
Click above to learn more
We get back what we put out in thought and emotion
If you want favorable synchronistic events you must project what you want in thought and emotion.
What you put out in thought, you get back in life.
An apple seed produces apples, as a positive thought produces a positive effect and a negative thought a negative effect. Your positive thoughts and emotions are investments with compounding interest.
You get what you give, and you reap what you sow.
Your beliefs, thoughts and emotions are composed of the same energy that forms events and objects.
Many-worlds Interpretation of Quantum Mechanics
It is your responsibility to learn how to direct energy into constructive and beneficial forms.
Anything is possible. Create your dreams. Start today..

KNOW WHO YOU ARE: We need to wake-up within the dream, and enter our true life.

Help your inner self to create synchronistic events (co-creation)
You have more than just a reflective and telepathic subconscious helping you.
The inner self is you teacher and it wants to see you succeed. As soon as you make an effort to take control of your thinking and project positive thoughts and expectations your inner self is overjoyed and goes to work to encourage and help you.
Therefore, it is of utmost importance that you be aware of what you are thinking and feeling at all times and begin a program to work with your true partner and helper.
Your inner self looks out for you and directs you through probabilities so that what ultimately manifests is best for your overall fulfillment.
The inner self searches the vast realm of probabilities to select the best to meet your wishes and desires in way that best meets your overall fulfillment in the long term.
You weave in and out of and juggle probabilities constantly in order to get to where you want to go. The inner self helps you avoid getting sidetracked and detoured in the maze.
Your inner self keeps you on track.
Tenacity & perseverance
Suppose you have been living in poverty all your life but have decided to change your thoughts to change your reality. Over a period of weeks or months you think many positive thoughts around money, yet little seems to change.
You can either quit or continue until a shift occurs.
The difference between one who sees results and one who doesn't is in both his tenacity and his ability to gain the help of the inner self. Those who work with passive and active systems (both the subconscious and the inner conscious self) get the best results.
Thoughts and emotions are energy and energy is a living force that goes out into the universe and does your will. Once you have set positive energies into motion with your thoughts and emotions, the inner self gets excited and comes to your aid.
A single moment of intense joy or a vivid mental image are strong enough to rearrange your destiny.
The inner self and other positive intelligences take notice when you become positive and you become assisted in many ways. The universe then collaborates to your advantage.
The events, circumstances and the people you need to achieve your goals mysteriously show up.
You increase synchronicity by looking for it.
Simply be on the lookout for synchronistic events.
When you wake up in the morning, ask your inner self for favorable synchronistic events to occur during the day. Then keep an eye out for them.
Ways to increase synchronicity
Affirm that you expect synchronistic events.
Project that expectation into the day ahead of you.
Tell yourself that you will be on the alert for them all day long and then do it.
Have faith that something is happening in inner reality and that when the time is right you will get results.
Manifest inner activity by amplifying the feeling of internal activity.
Use positive suggestion that good things or unexpected positive developments are happening.
Intend synchronistic events that will help yourself and others (intention sets things in motion, and altruistic intention has uninhibited universal power).
Intend to build a stronger connection with your inner self through listening skills and intuition.
Intend to remember your dreams.
Create a dream log and learn to study and interpret your dreams and the messages they contain.
Click above to learn more
You have whatever you want in life. You can also want good things for people, like a global humanitarian assistance program.
Continue reading: MATERIALIZE POSITIVE THINKING
When you sincerely want to help people, you manifest those probabilities. You become synchronized with the intent of your inner self and Universal Consciousness.
The power of the entire universe is always helping you, but since the universe is inclined to positive developments anything positive has more power to manifest.
Making these efforts will increase synchronistic events in your life, increase communication with your inner self and will begin to transform your entire existence.
How to use your mind and thoughts to create synchronicity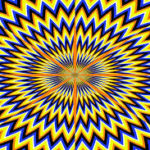 There are two ways to manifest, through willpower or belief/faith.
You can use willpower at times, but don't do it with a sense of desperation or strain.
Do not strain. If you are desperate or if you strain to get results you dilute the internal thoughtform. Visualize what you want as vividly as you can. Relax and feel the reality of it as if it already existed while you are visualizing.
You can use the visualization script provided for manifesting money. Follow the same general procedure.
Invisible Barriers to Your Success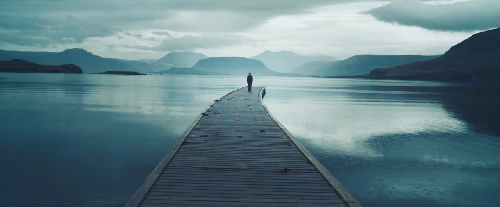 Assume you are getting the miracle
As I told you to do, generate all aspects of having the miracle granted. What would you do, think and feel if you knew that it was inevitable that you would have what you are asking for within 48 hours? To create a miracle, you need to generate those thoughts and emotions.
Think about how each aspect of your life would change if your goal or miracle were granted. Then deal with those issues. If you have the money for a million-dollar house, where will you shop for one? Will you build it or buy an existing house? How many rooms do you want and what are you going to use them for? How big will the yard be.
Keep going into greater and greater detail about what you want. Visualize doing what you would do and living within each scene.
If you are asking for a miracle healing do the same. If you were healed completely, what would you do? Would you do new activities? Would you start a new life? How would you act? What would you feel?
Keep going into greater and greater detail and project yourself there in imagination. Pre-live it all.
EVERYTHING YOU NEED TO CREATE THE LIFE YOU WANT!

Reveals how you can manifest any reality you desire.
Click above to learn more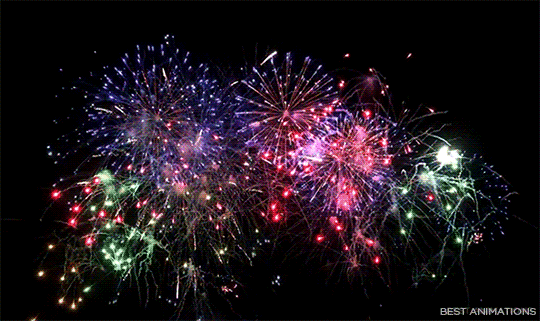 What Is Synchronicity? How Thoughts & Emotions Create Synchronistic Events.

Inner Self & Reality
© Copyright 2019, 2020, By: William Eastwood.
Do quantum physicists say thoughts create matter?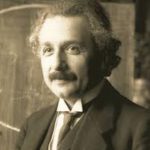 Many physicists do believe the universe is made up of or contains consciousness, but they do not usually professionally or publicly-announce it.
Most physicists stop short of publicly saying thoughts create matter and that consciousness is primary because saying so is a form of scientific heresy that invites attack from a prejudice majority.
Our institutions and legal system are also based on the old mechanistic paradigm. The central premise that consciousness creates reality dismantles most accumulated knowledge in all fields. This creates a situation in which many beliefs and institutions will need to change.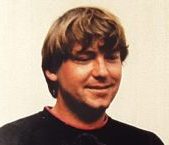 "You create your own reality and you are always in control of what you create. You select events according to your desires and assumptions."
William is a humanitarian who believes in the goodness of human nature and our right to joy and pleasure on earth.
The author attributes his success to the application of these principles. He has achieved at the highest levels of success due precisely to these principles. They do work. They are tried & tested.
"Since and early age I have published on social issues, institution reform, climate change, ocean level rise, quantum biology, philosophy, and US Supreme Court and Non-profit legislative proposals (in "The Solution...")."
At age 37 William founded Earth Network of Altruistic, Autonomous Individuals, Inc.
"Enlightening those elements of government and society that I feel are holding humanity back has been very challenging. I have tested the philosophy by taking this direction and it has proved successful even in the face of the most ironclad and powerful institutions in the world. I have not shied away from great challenges but have taken on the most entrenched elements of society. Yes, it has been difficult, yet I am in the thick of things changing the world.
The philosophy I teach has been proven effective in the most challenging circumstances and has proven effective. I can tell you with confidence that you are more powerful than anything life can throw at you."
— William Eastwood
REAL SCHOOL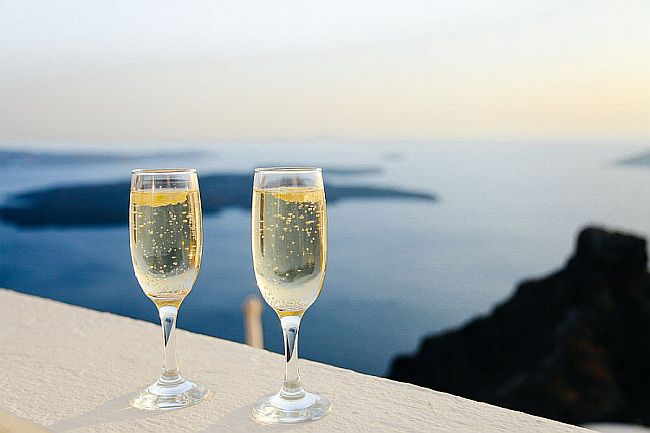 DO SCIENTISTS SAY THOUGHTS CREATE MATTER?

Many top physicists do know that thoughts create matter

It is the rest of science, media and the world who do not want to listen to what they are saying.

Max Plank

Max Planck,

Nobel Prize

 Winning

 father of quantum mechanics says,

"I regard matter as a derivative from consciousness." — The Observer,

1931.

Max Tegmark (Click button for MIT paper)

Max Tegmark

Max Tegmark of MIT, says that consciousness is a state of matter.

Consciousness is a State of Matter: MIT

The evidence that consciousness creates matter

is right in front of us

An explanation of how consciousness creates matter is inherent in wave-particle duality. The concept of an alive universe, a universe entirely composed of consciousness, is supported by the greatest scientific discovery of all time.

de Broglie

In his 1924 Ph.D. thesis and groundbreaking contributions to quantum theory, Nobel Prize winner, Louis de Broglie postulated the wave nature of electrons and suggested that all matter has wave properties. This concept is known as wave–particle duality, and forms a central part of the theory of quantum mechanics.

De Broglie's wave–particle duality is extended to all particles and the laws of nature. This tells us that everything has a wave aspect.

The next question is: "Does matter form the wave or does the wave form matter? It is pretty obvious what the answer is.

Does the Wave Create Matter or Does Matter Create the Wave?

Your body's motion does not create the idea to move.
As all acts are preceded by an intent, be it on a conscious or subconscious level, all actions which form events are a result of information within the wave. 

Even the components of cells which continually replace their parts, do so according to the intent of the

subconscious body consciousness.
The complexity and order of your cells replacing their parts is not a haphazard, chance creation. In the same way, all matter is a result of the information that forms and composes the wave.
The entire body has a nonphysical form that creates the physical body. The conscious energy of which the body is composed creates the physical body.

De Broglie was awarded the Nobel Prize for Physics in 1929.

His 1924 thesis (Research on the Theory of the Quanta) based on the work of Max Planck and Albert Einstein on light, resulted in the de Broglie hypothesis that any moving particle or object had an associated wave. De Broglie thus created a new field in physics, or wave mechanics, uniting the physics of energy (wave) and matter (particle).

De Broglie developed a causal explanation of wave mechanics, which was refined by David Bohm in the 1950s. The theory has since been known as the De Broglie–Bohm theory. His theory was supported by Einstein, and confirmed by G P Thomson, Davisson, Germer and Schrödinger.

These theories are tested and proven to be facts. We know that quantum mechanics is correct because the mathematical algorithms are consistently relied upon in scientific applications and to build advanced scientific devices that work amazingly well.

EN's Basics & Starting Point for Most Readers

In reality, nothing is solid

Physicists know that nothing is solid.
Solidity is a result of how our five senses react to non-solid energy.
If we can't pass through energy, we consider it solid, and so it functions as a solid in practical terms, but regardless of the fact that nothing is truly solid.

All physical matter is composed of

fields of energy.

There is no duration to matter,

it is continually generated

in the same way light is when you turn a light switch on.

Conscious Energy Units (CEUs) form matter in the same way photons form light. Both travel

at the speed of light.
Fields form matter.

What is a field or wave of energy?

Reality is composed of non-solid fields of electrical energy. Waves are disturbances in those fields. Waves are the closest we get to particles, but truth be said, there are no particles because waves are just energy moving around. That energy, however, is filled with information.

The wave-aspect of anything in nature is an energy field that contains huge amounts of information.

What is a thought but an energy field containing information?

Both waves of matter and thoughts are electromagnetic energy. Matter and waves are the same thing. The facts are right in front of us.

All of this is leading to a new paradigm, the paradigm I have lived by for almost 50 years

When we look at a tree we don't see the roots, but we know a tree has roots. The same principle holds true for you. You are not just a machine hanging in the air with no inner source of nourishment.

Bohm

Friend of Albert Einstein and author of "Quantum Physics," the classic 1950's university texbook, physicist David Bohm gives us a scientific paradigm that includes a source from which we get our substance and create events.

Even if it appears to be hidden from view, the inner portion of you exists as surely as trees have roots. You do not start running out of energy the day you are born. You are replenished with new energy and reborn and recreated continuously.
Click above to learn more
---
Categories: Mind Over Matter Facts on How to Create Synchronicity – Your Most Powerful Way to Achieve Success! Reality is formed by the inner self on inner levels of reality. How to create synchronicity and synchronistic events. The inner self is the source of synchronistic events and creates synchronicity. How your thoughts create matter reality & life. Learn how my mind forms matter reality & universe. How to build a stronger connection with your inner self and listen to and develop intuition. What you put out or project in thinking you get back in life. Consciousness forms & creates matter reality & existence. How I can create success synchronicity with my mind & thoughts.
What Is Synchronicity? How Thoughts & Emotions Create Synchronistic Events.

Inner Self & Reality
Thoughts and emotions are energy and energy is a living force that goes out into the universe and does your will. Once you have set positive energies into motion with your thoughts and emotions, the inner self gets excited and comes to your aid.
Scroll down to continue reading article.


Helping you to create the life you want!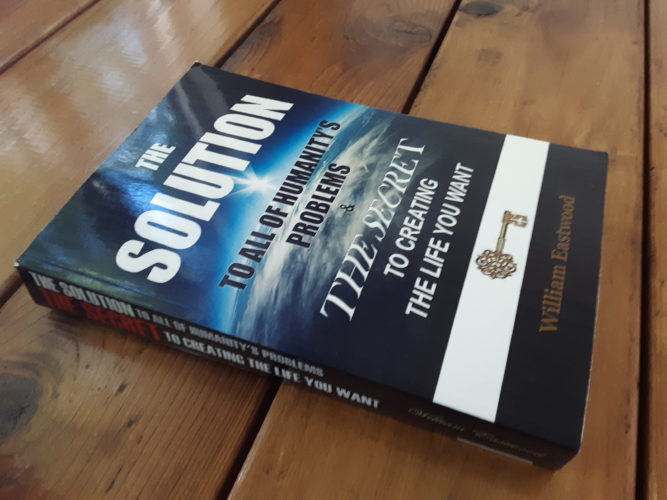 By focusing on exactly what you want and repeating affirmations while you're focusing on congruent imagery, you are powerfully and effectively directing electromagnetic energy into matter.
New Affirmations Every Day of the Week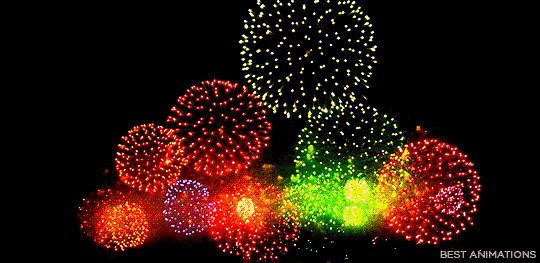 How to Use Thoughts to Create Synchronicity:

Your Mind Can Cause Good Luck & Coincidence
Copyright © 2020, By: William Eastwood
6" by 9" paperback
ENDORSEMENT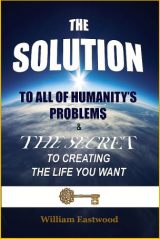 "In editing 'The Solution…', my perspective as a scientist with doctorates in theology is that 'The Solution…' bridges science, metaphysics and true religion.
We can literally change the course of civilization by lifting the race to a higher path through implementing the solution.
- Mario Fusco TP.D, RS.D, BSc.
DREAMS DO COME TRUE
From the upper echelons of the scientific establishment comes a completely new definition of reality and the human being. The most advanced physics in the world suggests that accumulated knowledge in all fields is based on a false premise.
If so, all curriculum from grade school to university will need to be entirely overhauled. The end result will be a complete and total reversal of focus that will bring about a new human with entirely new and radical ways of achieving goals and solving problems. But we cannot do that while the pestilence prevents us and civilization from entering the promised land.
Learn how to become powerful and unstoppable by having the right knowledge. We unknowingly wield immense power. We must recognize the fantastic power we possess and learn to use it constructively.
Here and now we have the power to work magic of such proportions we have never fathomed. Yet unseized, such power waits for us to claim it. It is of no use until we awaken to it.
It is all here, in the solution.
This remarkable new way of looking at the universe is supported by two of the world's  most  eminent thinkers ― Stanford neurophysiologist Karl Pribram, & University of London physicist David Bohm, a former protege of Einstein's.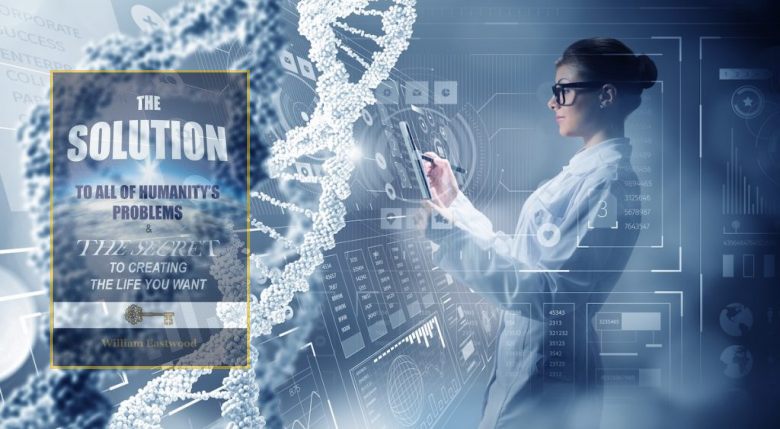 The author attributes his success to the application of these principles. He has achieved at the highest levels of success due precisely to these principles. They do work. They are tried & tested.
Websites based on this book.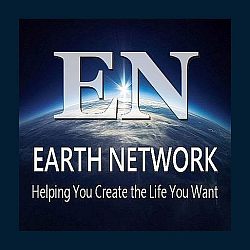 RESEARCHING CONSCIOUSNESS SINCE 1975

Achieve all your ambitions with POWERFUL EN books
EARTH NETWORK BOOKS By William Eastwood

Anything is possible. Create your dreams. Start today.

KNOW WHO YOU ARE: We need to wake-up within the dream, and enter our true life.
Anything is possible. Create your dreams. Start today.

THE SECRETS OF THE UNIVERSE UNVEILED: A sample of chapter one of the EN course.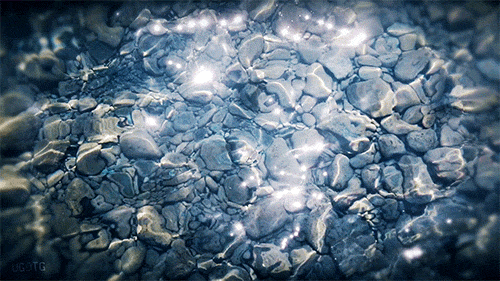 Simply click on the rotating earth at the top of every page. (Shown below.)



6" by 9" paperback
EVERYTHING YOU NEED TO KNOW TO CREATE THE LIFE YOU WANT!

Reveals how you can manifest any reality you desire.
Put an end to all your limitations & acquire the knowledge you need to create all your desires. The best of everything includes the full range of subjects in the four EN websites.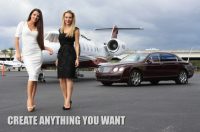 Imagine what a life of complete freedom and abundance of whatever you want would be like. This course will show you how to obtain this level of freedom from all limitations.
Achieve the highest level of manifesting ability. Not enough money or love? Unfulfilled relationships? Unrealized dreams? If you wish to have freedom from all limitations, and are adamant about having what you want in your life, this is the right book for you.
Nothing is as we were taught, there is a new art and science to be learned. You exist at the center of a web of probabilities. Each thought and emotion you have will alter what manifests next in your life.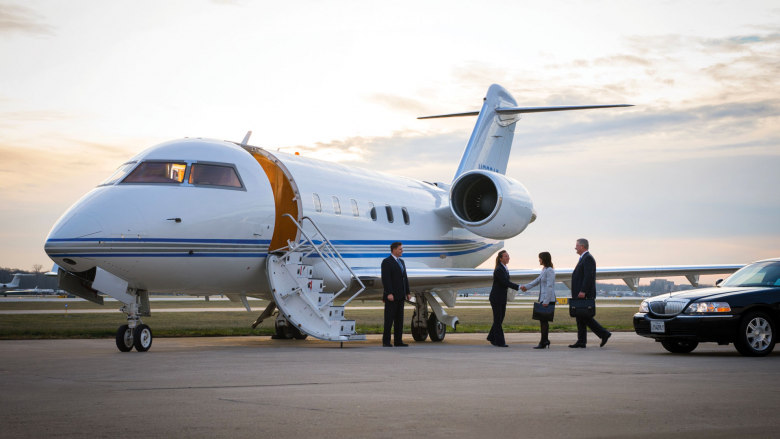 C = Ef:  FAST TRACK TO SUCCESS

Your Fast Track to Success  link (C = Ef) above loads in milliseconds

---
Categories: There are no accidents, Good luck in not luck, How to Use Thoughts to Create Synchronicity, What is synchronicity? Thoughts create matter metaphysics, Your Mind Can Cause Good Luck & Coincidence, Click on our site and books to learn more.
How to Use Thoughts to Create Synchronicity:

Your Mind Can Cause Good Luck & Coincidence
No level of expertise can surpass 45 years of experience applying these principles. These principles were not recognized by universities or schools when I began applying them.
I began learning this when there were no accredited courses on this subject specifically. You went to school to learn the opposite, and you were scripted in a contrary worldview. This interferes with your ability to apply the principles. Therefore many experts cannot teach you what I do in this site.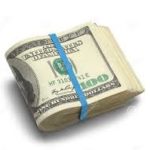 The concepts conveyed in this website are within these books.