---

EN: EARTH NETWORK: © Copyright 2018, by: EN: All Rights Reserved.
Do My Thoughts Influence Events, People & Reality? Does My Mind Create Everything?
Your Slightest Thought Affects Everything
---
Are you new to these concepts?
START HERE BEST FUTURE PRINCETON STUDY SCIENTIFIC FACTS THOUGHTS CREATE YOUR REAL SELF
Your Worldview Affects Everything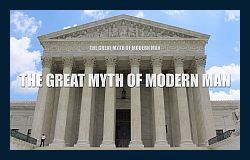 Your beliefs form your experience. By seeing reality as it is, as an interactive web of energy, you increase your ability to affect events.
Change your thoughts and you change your reality
People used to think the earth was flat. As a civilization we pride ourselves on having moved beyond this misconception. But civilization is making just as great a mistake. You may not be, but the majority are.
---
"What is right is not always popular, and what is popular is not always right."
— Albert Einstein.
---
In an interactive universe, when you change your thoughts, your life changes. This is because your beliefs, thoughts and emotions are energy that influence and create matter and reality.
In the simplest terms, everything is energy, and everything is connected. Your slightest thought or emotion affects everything.
Why Science Hasn't Told You the Truth
Every thought and emotion has great power within it. You must use your ability to generate thoughts and emotions carefully.
Manage emotional reactions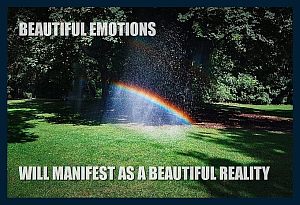 If your life is too demanding, it is not life that is the problem, it is your perception. Excessive demands on your time do not come from outside sources.
Searching the web is not necessarily the answer either, whereas doing the work to manage your thoughts and emotions, and change your perception is.
When you do that work, the interactive universe responds and life changes, literally.
How you look at things changes what you look at. That's a fact. The way people respond to you is one of the easiest things to change. Change your attitude and self-talk toward them and they will feel the difference and will change accordingly.
PHYSICS: Amount of Observation Affects Matter
Imagine falling in love as vividly as if it were a physical reality. Live what you want most as if it were really happening right in front of you and watch the magic happen.
---
Do My Thoughts Influence People?  Can I Affect Events With My Mind?  Do My Thoughts Create Reality?
Habits are sometimes hard to change
Changing perception is one of the easiest yet hardest things for most people to do. We may be able to do it when we look at the stars at night or contemplate reality on Christmas morning, but we don't do it all the time.
We need to approach life differently all the time. During the regular daytime gruel we become prosaic. This means we become 'practical' in our perception and methods of solving problems and achieving goals.
What is practical in the old paradigm is not in the new paradigm.
We can no longer get by with the old approach to life. We cannot make it if we are aware that our emotions and thoughts affect our reality on an intellectual level but not on an emotional level.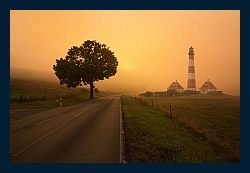 We cannot expect to succeed if the only time when we perceive reality correctly is when we are having a spiritual moment or reading a metaphysical book, but then fall back into the old ways when the going gets tough.
We need to see the magic in everything and in every moment. The time has come when the only way we can go is forward.
Even ordinary objects and events have a magical quality. The key to emotional health is being able to tune in to the magic and beauty of reality at will.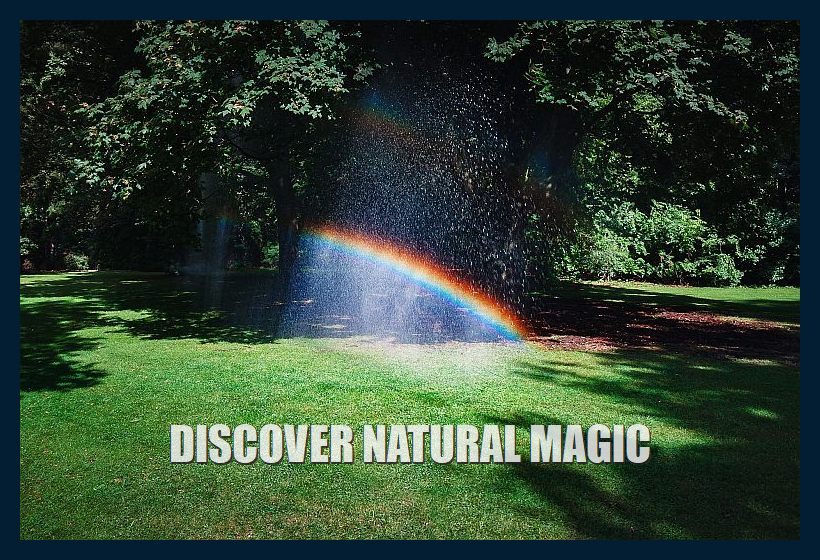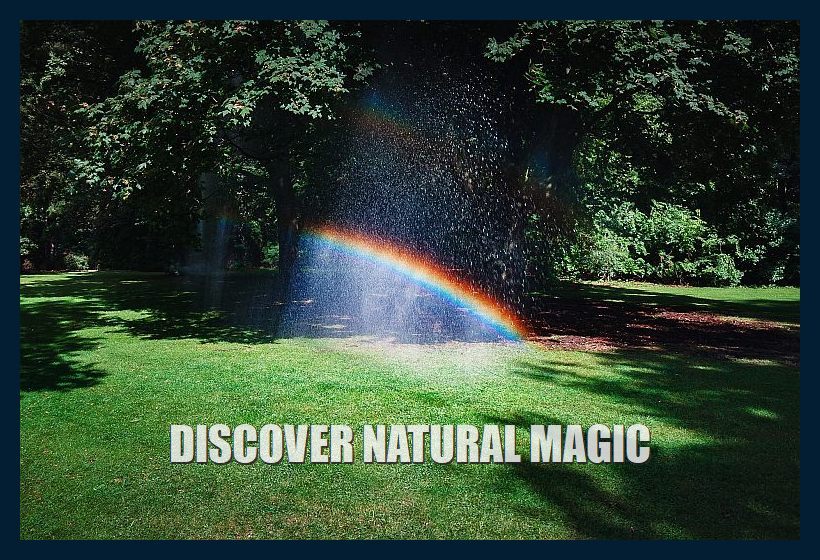 Click above.
See thoughts and emotions as the primary reality
If you really want to excel in life, train yourself to see your thoughts and emotions as  not only affecting matter, but as being the primary reality of which your environment is an extension.
NBC NEWS REPORT: Universe Is Conscious
Matter is a manifestation of emotional energy.
Your life is the materialization of your emotional states and thoughts.
Become powerful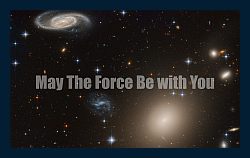 What could be better than to be able to consciously create the reality you want simply by holding positive thoughts and feelings? When you change your perception of reality and see your thoughts and emotions as the real events, and physical reality the effect, you are not only perceiving reality correctly, but you are becoming powerful.
The science of willpower
Scientific studies using Random Event Generators show that people who believe everything is connected have better results when willing events to happen. The effect of their thoughts on matter is greater.
This tells us that our worldview or perspective directly impacts the ability of our thoughts to affect our reality. If you think of things and events as being separated from you in space with no internal connection (Newtonian Physics), it's harder to believe your thoughts could affect the environment.
When we hold this belief, our thoughts have less power to affect our reality.
---
"Where there's a will there's a way."
— Albert Einstein.
---

Combine youthful intuition with adult wisdom
Young children feel their thoughts to be connected to events. If we do the same while holding an intellectual belief system that supports the premise that thoughts affect and create matter, then we become more effective at manifesting our thoughts and desires.
Perceive your life to be simple and easy and it will increasingly become so.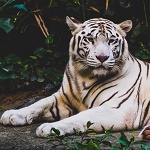 Official beliefs have led us to think our species is different in that we do not see ourselves as being a part of nature. In truth we are as perfect and as much a part of nature as an animal or a rose.
When we feel connected to and a part of nature a lot of things happen. We become more aware of our connection to people and our environment.
We begin to appreciate who we are and to see things in a different light. Our thoughts have more effect on our life and we feel more at peace.

Click above.
Miracles and dreams can come true
If we perceive reality as being wonderful and magical as young children do, miracles become everyday occurrences.  When we change our perspective, we master the ability to create our grandest dreams and visions.
Hold a positive perspective/attitude consistently and you master life.
Make your positive thoughts and emotions as intense as you can. And be consistent. The realization that your emotions and thoughts are the primary reality, combined with vivid positive thoughts and emotions, gives your thoughts triple the power to manifest, allowing your dreams to begin to come true.
How you look at something changes what you look at.
PHYSICS: Amount of Observation Affects Matter
It is only after you have applied the principles and see the results in your life that you realize that they work. At that point in time your life becomes a hero's journey.
When all your dream are coming true life is good.
Anything is possible. Create your dreams. Start today.
We need to wake-up within the dream, and enter our true life.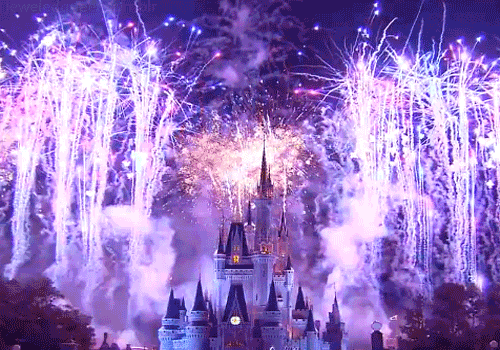 ---
MIND POWER FOR SUCCESS GUARANTEED - Mind Over Matter for Money, Success & Health
The author of the article you just read has many books. This is one of them.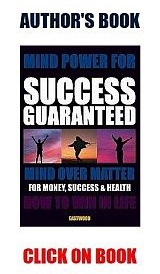 SUCCESS GUARANTEED is a simple practical guide to using mind over matter principles to create money, success, health or whatever you want overnight.
The SIMPLE method activates a magical internal process that generates synchronistic events. It works exactly like the Cinderella story. It is based on the "Many-worlds Interpretation" of quantum mechanics which is hugely popular among physicists.
If you say to a person adopting an identity, "you're not that person, how can you just decide to be something and not do anything and expect it to work?," then you have no idea how the universe works.

SUCCESS GUARANTEED is a practical blueprint for applying true knowledge to create whatever you desire in life, packaged for you in a simple and easy to understand book.
This is William Eastwood's third book to advance humanity and help people achieve their full potential.
Do My Thoughts Influence Events, People & Reality? Does My Mind Create Everything?
Copyright © 2018 By: William Eastwood.
---
Thoughts Affect Matter False Science
---
EN: EARTH NETWORK
www.ThoughtsCreateMatter.com
---


G.E.N.I.E.  Global Earth Network International Education
EN  Earth Network
---
Learn the facts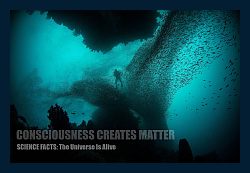 ---
Stay in touch with these principles wherever you go
ThoughtsCreateMatter.com METAPHYSICAL BOOKS
---
www.ThoughtsCreateMatter.com
Metaphysical Philosophy: Consciousness Science Education & Books. Metaphysics Conscious Creation
Look inward to find your power.
Confidence is the power to manifest events.
---
Categories: Do My Thoughts Influence Events, People & Reality? Does My Mind Create Everything? Do my thoughts and emotions influence matter, events, life and my reality. Does My Mind Create Everything? Can thoughts create matter and reality? Click on our site to learn more.
Do My Thoughts Influence Events, People & Reality? Does My Mind Create Everything?
To change any element of the movie you call life, you have to change your thinking. Altering the mind alters your life. There is no other way to change your life.
Matter is a manifestation of emotional energy. Your life is the materialization of your emotional states and thoughts.
Civilization's progress depends on the realization that consciousness creates matter.

A Positive Mind & Emotions Create Positive Events.
5 star books & education
.





All your dreams are now coming true!.

The concepts conveyed in this website are within these books.

www.ThoughtsCreateMatter.com