---

Eastwood worked for a Yale University professor on a secret invention at a private research and development facility at age 13. "My study and 45 years of research shows that intensity, conditions and other factors determine when your thoughts become matter."
What is quantum consciousness and the quantum mind?
---
Quantum consciousness and quantum mind mean the same thing. Quantum consciousness and the quantum mind are terms that describe a new scientific paradigm in which consciousness creates reality. All that exists is quantum consciousness. It is called the single unbroken energy movement by Einstein's friend, quantum physicist David Bohm.
THE HOLOMOVEMENT & UNDIVIDED WHOLENESS
According to Wikipedia, these terms refer to a group of hypotheses proposing that classical mechanics cannot explain consciousness. Click below for an example of that science.
QUANTUM PHYSICS MIND-BRAIN MODEL
Does external science know anything about anything?
---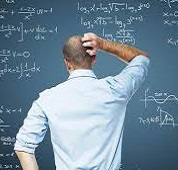 No, Newtonian external science does not know what anything is. The scientific establishment stuck in physicalism / materialism does not know what an electromagnetic field is.
If you ask a scientist what an electromagnetic energy is, 99% will say "it is a fundamental entity, it's not made of anything else, it just is what it is." They leave that question to philosophers because they cannot answer it.
Electromagnetic energy cannot be broken down into smaller components. All of physical reality is made of electromagnetic fields. Therefore, objective external science does not know what anything is.
Traditional science cannot be relied upon to discern larger truths. Einstein knew that or he wouldn't have come up with E=MC²
"Einstein operated within the Internal Science paradigm before it was even recognized. Carefully consider his words below if you want to understand what Internal Science is and is not."
— William Eastwood.
If you say everything comes from the big bang, the big bang is no different than a wizard's "poof," because it is basically just a magical appearance of something from nothing. Objective science cannot explain why we exist or how we came to be. Internal Science, however, can.
The majority of people in the world today do not listen to what top physicists are saying
---
Instead they listen to what the other camp of scientists are saying. They are listening to the majority of scientists who are scripted in physicalism even though top physicists know that physicalism is a myth.
Your alignment is important because your power and effectiveness in life, as well as your level of satisfaction and knowledge, are based on your worldview.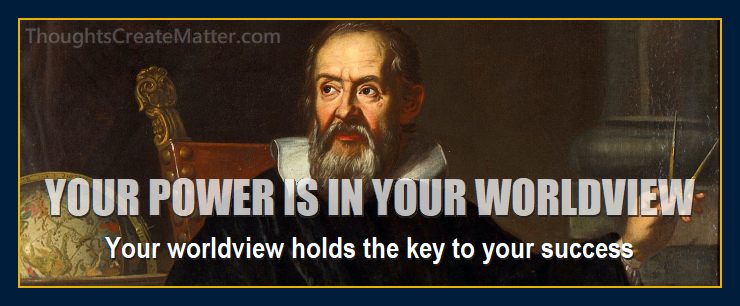 Click above to learn more
People are believing the fake news in science.
Thus, science is as divided as voters are in America. That's a problem, especially when no one is listening to the higher level physicists. Our mainstream thinking and our institutions are based on physicalism, but physicallism is a myth. Mainstream society and lower level scientists are locked into physicalism, and the world runs on physicalism and the errors in all fields of science that it has spawned.
People are not listening to the correct side but are listening to the fake news in science. The majority of people in the world today do not listen to what top physicists are saying and they do not even understand the basics of quantum mechanics.
When we look at past civilizations we will admit that these people believed in myths, but most people in the world today cannot admit that our current civilization could be based on myths.
Different fields of science do not communicate well, which is typical for traditional science because of its preferred reductionist method of breaking things down into smaller components to understand them. Science at its worst, tends not to be inclusive and whole-seeing.
Bohm and Einstein are exceptions belonging to a minority of scientists willing to consider consciousness as being a fundamental agent that creates physical matter.
THE HOLOMOVEMENT & UNDIVIDED WHOLENESS
Internal science as opposed to external science, is in agreement with Bohm's science and the views of Einstein.
Quantum Consciousness and Mind: Take a Leap into a New Science
---
What is quantum consciousness and the quantum mind?
What is new science?
I will answer these questions now.
The limitations of external science
---
Most physicists already know that the physical universe is energy. But science does not claim to know what electromagnetic energy is. They tell us that the question is reserved for philosophers.
An electron, a contemporary physicist will tell you, is an excitation of an electromagnetic field. University professors will also tell you that they do not know what an electromagnetic field is. "…nobody knows as of now."
I know what it is.
Internal science, does know what electromagnetic energy is, but not by measuring substances with instruments. Physical instruments cannot even detect nonphysical substances like dark matter and consciousness.
A diagram of a particle is no more telling than a stick figure is to convey what a human is. Diagrams are products of the tools of External Science and do not depict the reality of what is being observed.
Objective or External Science measures the outside of forces that create the universe but cannot generally recognize that something else exists because by their nature, physical instruments cannot "catch" or "detect" consciousness. Physical matter is like a shadow cast by the inside of reality. In those terms, physical events and objects are not primary reality.
Click above to learn more
QUANTUM PHYSICS MIND-BRAIN MODEL
The fact that science tries to be objective means that scientists will resist the notion that physical reality is not primary. That makes sense when we also take into account the fact that science does not even know where we come from. A big bang does not even explain where reality comes from because we would have to ask what set off the big poof and why?
Scroll down or use the table of contents to continue reading the article.
The world is in a dangerous trance
---
The world is in a dangerous trance, under an unnecessary damaging collective hypnosis.
---
Most people don't know how reality works.
The inability of a person to accept something that is opposed to their worldview is called cognitive dissonance, and this is the reason for the division and problems we are facing in the world today.
But when we do become aware of the facts, everything changes.
How you are creating a three-dimensional movie—your life
---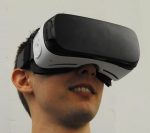 Imagine that in your living room you put on a holographic headset. At the click of a switch, you seem to no longer be in your living room.
Your senses are now telling you that you are actually on a tropical beach. As you reach down to touch the imaginary sand, sensor pads in gloves you are wearing give the sensation of pressure on your fingers.
This is an analogy to explain the purpose of your body and brain. Your body and brain are like a holographic headset that allows you to perceive a 3D movie you call your life.
Events are a projection of your mind and five senses
Eastwood takes power away from those who hold it over others and invests the common man with power and control over his destiny. Get it now and your life will change forever!
"Your environment is a projection of the mind that you control. You can create anything you want in life."
— William Eastwood.
Why is Eastwood someone we should listen to?
---
"I knew that the Universe was a projection of the mind at age 12 and that External Science was misleading us all. I was upset by the flawed nature and negativity of external science, and so I created Internal Science, a more accurate paradigm of reality.
"Infinite wisdom is within your own consciousness and is trying to get your attention. Don't let your education interfere with your learning."
— William Eastwood.
"Science belongs to everyone, and so rather than use the complex terminology of the scientific elite, I aligned with every man, woman and child to make the truth accessible and helpful to everyone. The world is in a dangerous trance, and "The Holographic Universe — Journey Out of the Illusion," breaks that trance and reveals the greatest news story ever, that should have happened but didn't.
"At 12, I left the academic community in order to be intelligent. I left the allure of acclaim to be my authentic self — a humanitarian assisting everyone everywhere with World Help."
The news of the century and your way out of the illusion
---
The fact that science tries to be objective means that most scientists will resist the notion that physical reality is not primary. Science as we know it is built upon the assumption that the physical world is the real world. Our physically oriented senses confirm the obvious—the physical world is the real world, it is reality. But could our senses be creating that world? According to internal science, that is the case.
Physical reality is an ongoing projection.
Internal science is the science that recognizes that reality is infinitely more than external science can even detect with physical instruments. That means that only the most minuscule portion of overall reality is even recognized as existing. Reality is multidimensional and so are you. External science is prejudice in favor of the physical and so most scientists will experience cognitive dissonance when confronted with the idea that consciousness may be the fundamental substance that forms reality. However, most scientists admit that consciousness cannot be explained.
There is a huge debate going on in science about consciousness, how it may be created and its role in the universe. No one even seems to know what it is. Orthodox science cannot explain it or what it is.
I watch this debate with some sense of humor because I already know the answer to those questions and have since I was 12 years old.
Since I was 12, I have independently investigated the internal science paradigm. Most of my research was geared toward practical application. I studied how manipulation of consciousness manipulated matter, something most scientists would not do because they don't believe it is possible in the first place. I also studied inner reality using my consciousness as the instrument of investigation and navigation.
International Philosophy is the application of internal science.
Quantum consciousness is what you are. International philosophy is a form of psychology based on actual facts rather than mainstream myths. Myths are derived from external science and facts are derived from internal science. Quantum consciousness is reality as understood from the perspective of internal science.
What is the holographic universe?
---
The reality around you is a projection of the mind, brain and five senses, according to physicist David Bohm, who was a friend and colleague of Albert Einstein. Einstein called Bohm a "kindred spirit."
I arrived at the same conclusion 45 years ago through the study of subjective science, metaphysics or whatever term you prefer. I created the term "International Philosophy" to describe the practical life philosophy or psychology of application that I had developed during my 45 year study.
International Philosophy
---
The mind does filter perception on a conscious and subconscious level according to what you believe, think and feel. That alone will cause you to notice things that could help you achieve those goals you are focused on. However, so far, I have only mentioned perception.
The mind creates and projects. The projection is composed of consciousness. This view is supported by the science.
Reality is an ongoing projection, there are no beginnings and endings because there is no time, and each person is a separate dimension of reality created out of the substance of their own consciousness. When four people enter a room, there are four rooms. Each person collapses one room from an infinity of probabilities. The projection is created on inner levels of consciousness by what you believe, think and feel. This is international philosophy — the facts of reality, which I knew at age 12. With that as my starting point, the past 45-years have led to many practical insights that I share in my books and free articles.
Your senses construct the reality they perceive. If you do not see the objects behind you, they do not exist physically. There is a field of infinite probabilities behind and around you. When you turn to see what is there, in that moment you collapse an infinite range of probable events into one specific scene and set of physical objects and events.
Each of your five senses collapses the sense perception it is in charge of. Your eyes specify one probability visually. You are actually surrounded by an infinite field of probabilities, but your physical eyes can only tune into one field of probability at a time. When you use your physical eyes, you do not see the millions of probable realities that surround you in the spacious present.
All your senses are coordinated so each perceives the same probability. You senses are always on the "same page," so to speak.
This is backed by the science of Einstein's colleague, quantum physicist, David Bohm. It is also obvious from the double-slit experiment.
This is a subjective science that has a heart and soul. Consciousness is universal and fundamental. Consciousness projects itself into matter. The mind constructs the physical environment and the body. Being universal and fundamental, the nature of the universe hinges on the nature of consciousness, and consciousness is altruistic.
Individuality is a very real expression of consciousness, and therefore the individual is altruistic. By its very nature, consciousness is altruistic and intelligent.
We have an intelligent and altruistic universe that comes to know itself through its individualized portions. You are the portion of this infinite, intelligent and altruistic consciousness that wears your name. 
You are the portion of this infinite, intelligent and altruistic consciousness that wears your name.
Holographic film is unique in that if you smash it into pieces, each piece will project the whole image projected by the entire film before it was smashed. In the same way, the holographic universe paradigm tells us that the individual projects the whole universe. This is only possible because on deep inner levels the individual is connected to the entire universe. Individuality does not contradict unity. The altruistic intelligence of the entire universe is expressed through individuality. In a way, each individual is a different version of the universe.
Because the universe is of good intent, so is the individual. However, the individual is given freedom. This means that the individual can believe otherwise. When this happens the individual projects his or her beliefs into events that reflect the belief that the individual is not altruistic. The nature of your life reflects what you believe you are. Your life reflects your beliefs as to the nature of reality. If you believe that reality is cruel and competitive, then that will be your reality. This is the mistake the human race is making.
This is why Albert Einstein said that believing that the universe is friendly is so important.
In the holographic universe paradigm, we create our reality. Each individual is the author of their reality. When you believe that the universe is altruistic and cooperative, your beliefs are in line with the intrinsic reality of consciousness. If you believe that the universe is uncaring and that you are undeserving, then you project that set of beliefs as your reality. You are creating what you believe, think and feel. If your assumptions are negative, that is what you create and experience. This is why I say that we must believe we are good and base our civilization on this firm belief in our goodness.
In fact, because we have not been doing that we have division and chaos. Poor behavior, incarceration and division are a product of the negative and inaccurate mainstream materialism paradigm (materialism / physicalism) expressed as the beliefs, thoughts, feelings and resulting behavior of the individual.
You are a beautiful person and your nature is good. 
You are good and the universe is kind.
You must believe that. It is true.
International Philosophy
---
The unhappiness and division in America is due to Americans thinking they know it all. They have not found answers, happiness or peace because of their beliefs. The world's problems are a result of using the wrong scientific paradigm to try to solve those problems.
Your immediate reality is a composite of your own life force projected onto a platform that is like an invisible stage we share with others. We telepathically agree on where and when we are. These are the rules of the game we agree to when we enter the physical system (a specific range of electromagnetic frequencies).
You have full freedom to create whatever you want within the boundaries given. The intellect creates beliefs, thoughts and feelings and the inner self uses these as a yardstick to create events. There is a time-lag between subjective activity and its materialization. Emotions, however, manifest quickly. The time-lag protects you from having fearful and negative thoughts of your own manifest instantly. The momentum of other thoughts and emotions modify your fears so that they do not blow up in your face.
MULTI-SITE

FREE

ARTICLES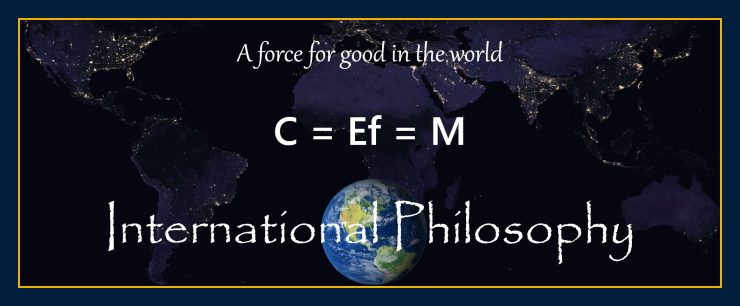 What is new science?
---
Objective science can only study and affirm objective reality. Objective reality, however, is an illusion. What you see is a projection of your mind and five senses. Therefore, objective or traditional science is of no value in determining the nature of reality and how to manipulate it. It is a science of shadows. We need a subjective science to study a subjective reality, and that is what internal science is — a new subjective science paradigm.
International philosophy is the human side of internal science with principles of application that will enable you to create what you want in life, live fulfilled, and help solve world problems.
Physical reality is a platform
---
You are within your own field of consciousness within which the projection of your own five senses takes place.
Does this mean that the shared world does not exist? Not exactly. The world as we know it is where each person's experience overlaps in a shared experience. We agree on multiple inner levels as to what exists in that world. When we do not agree with what others interpret as being reality, as happens with fake news, for example, we are convinced our view is correct because that is the world we are projecting. If our worldview is different from the collective consensus, we are out of sync with the collective agreement as to what exists.
The collective reality is an "area" agreed upon for shared experience purposes. Consciousness is the underlying fundamental reality, however, and so any "place" in physical reality is a coordinate in a range of electromagnetic frequencies like a radio station we tune into. There really is no solid physical matter or physical events and locations but only a kind of facade or veneer projected by our senses and subjective beliefs, thoughts and emotions.
A shared stage
---
Physical reality is like a website, virtual reality or a TV. Imagine a grid of light similar to the dots on a TV screen, but millions of times smaller. Then think of these lights as being consciousness projected by the mind of the observer of physical events. Consciousness forms virtual particles, atoms and molecules.
THE NEXT STAGE IN CONSCIOUS EVOLUTION: Nothing really restricts you
---
Albert Einstein concluded in his later years that the past, present, and future all exist simultaneously.
To advance to the next stage in our conscious evolution we need to break free of limiting assumptions that have no real basis in fundamental reality.
Nonlinear time thinking is thinking outside of the mainstream sequential-time-progression-paradigm.
The nonlinear thinking paradigm takes into account the fact that time does not exist in the way we have previously supposed. Seeing ourselves in a new way in relation to time allows us to change our reality in ways that wouldn't otherwise be possible.
The definition and meaning of nonlinear time thinking is a non-sequential thought process based on a new assumption about reality that recognizes the simultaneous nature of all existence. When we change our basic assumptions about reality and see ourselves in a new way in relation to time, we can create a new personal and collective experience.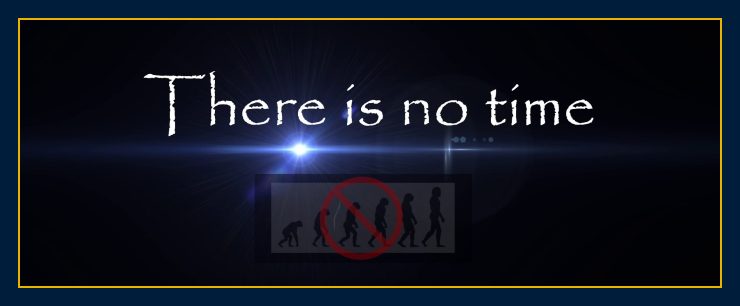 We are only limited in what probabilities we can draw to us and manifest according to our assumptions and the quality and range of our thoughts. Nothing really restricts us. We must be sure we are in the right paradigm before we can expect to be free of limitations.
Go back to the future (to change the past)
---
You are invited to participate in an extraordinary experiment. The consortium  is a contemporary version of a New World outpost from which we will begin to build  a new world.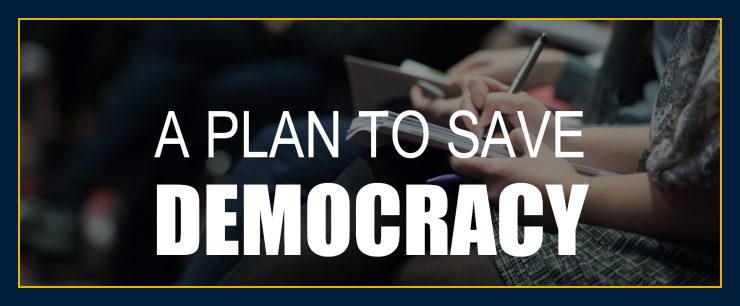 There is a city, and in this city is a university, and in this university is a consortium where we are working to solve world problems. There are rows of desks, glass walls and views down the mountain. You are invited to participate and attend discussions and lectures. Our current objectives are to save democracy, stop the Ukraine war, and help participants achieve their goals. New curriculum, lectures, discussions every night. Everything that happens here is free and open to everyone.
45

years of research goes into every publication
A journey out of the illusion that will change your life
---
Scientist already agree that there is no solid matter. Many, but certainly not all, agree that the mind and five senses project and then perceive that projection through the fives senses. But very few have taken the final step by putting all of these facts together to create an accurate view of reality that includes the inner reality or roots from which the physical world arises.
David Bohm, Einstein and a few others have come close, but not in a way that was accepted by the rest of the world. The findings of quantum mechanics are a topic of discussion, but not generally something to base ones beliefs on. Materialism conflicts with non-classic physics but it is still the paradigm of choice for orthodoxy and world beliefs.
NBC NEWS REPORT: Universe Is Conscious
Introducing a new science
---
There are plenty of noteworthy physicists who will point out the fact that quantum mechanics disproves classical physics and that our consciousness is connected to everything. Bernard d'Espagnat, for example, states that the existence of physical objects is dependent on our consciousness and that this has been proven empirically.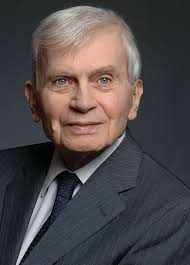 "The doctrine that the world is made up of objects whose existence is independent of human consciousness turns out to be in conflict with quantum mechanics and with facts established by experiment."
Scientists have used quantum mechanics to develop advanced technology, yet as a society we have not yet employed those same facts to generate a new and more factual psychology. It is time to do so.
All content, books and links on this site are based on or in agreement with the findings of quantum mechanics. The concepts presented to you here are thus much more accurate and powerful than current psychology and standard self-help methods of achievement.
Undivided wholeness , non-classical physics mind-brain science, and amazing quantum tunneling, for example, reveal that consciousness is not restricted by the laws of classical physics. Your mind is connected to everything in the universe, can bypass physical laws of cause and effect and time and space restrictions, and can permeate any seeming barrier.
Due to Einstein's theory of relativity and quantum mechanics introduced early in the twentieth century, scientists have discovered empirically that the principles of classic physics could not be correct.
The collapsing wave function, for example, introduces an observer (consciousness) and explains how the energy state of unlimited probable events is transformed into a single physical particle we can observe.
The new science after Einstein accounts for all the successes of the older classic theory and for all the data that are incompatible with classic principles (fixed time-space constraints).
QUANTUM PHYSICS MIND-BRAIN MODEL
Previous science serves as the foundation for our civilization and is thus like a locomotive barreling down the tracks that will not be stopped. Therefore, even though a new factual science proves classical physics is local physics that only describes physical objects's surface. The reality you interact with is an illusion. The true reality is within the consciousness that forms the illusion.
THE WAVE COLLAPSE INTO PHYSICAL MATTER
The collapsing wave function reveals mind-matter interaction which then leads to a new scientific paradigm, a new science, a new psychology and new and more effective methods by which to approach life and achieve goals. The collapsing wave function, for example, is evidence of thoughts (consciousness) manifesting, which then suggests a much easier way to create what you want in life, which is what we are providing you with here.
We give you a new psychology and methods of achieving goals.
TRANSFORM AND IMPROVE YOUR LIFE IN EVERY POSSIBLE WAY
What a new science does
---
Currently there is no scientific field of inquiry that looks at the findings in one field (such as physics) and then communicates those findings to and applies them to other fields. Nor is there any psychology that can describe the unified psychological nature of reality and the human being.
Our new science will apply what is known about consciousness and quantum mechanics to other fields. A new science will thus guide all fields and all thinking on all subjects.
Our new science will help stabilize the world. It will eliminate conflicts by understanding that beliefs create reality.
The most profound concept in quantum physics is of the singularity of all that exists. The concept of undivided wholeness breaks with traditional science's notions of particles.
Undivided wholeness not only blows classical physics out of the water, it changes all known knowledge within all fields of science and regarding all subjects.
The singular undivided energy of existence is consciousness.  And you are an individualized portion of that consciousness. The entire paradigm arising from this fact is provided within our five affiliated sites.
In the tradition of objective science based on classical physics, instruments stand between us and reality. Objective science requires physical tools to investigate reality, whereas new science as given by our new scientific studies directly interacts with quantum energy in order to understand it.
Did life begin in a primordial swamp?
---
Evolution is a fallacy. There was no point in time when life entered an electron or the first cell. Instead, all matter is itself alive. Electrons contain life. They do not possess human consciousness, yet they are composed of quantum energy which is itself alive.
The universe is like a superb multidimensional thought that is manifesting all possibilities. You cannot separate the physical part of the electron from the consciousness that forms it. Both aspects are one. Matter is consciousness. Wave and particle are components of the same force, yet it is true that the nonphysical aspect is the primary and eternal aspect, and the physical is strictly a manifestation of consciousness.
To understand what the universe is you must know yourself. To do that you must explore your consciousness. Consciousness has levels and pathways.
Important wisdom from Albert Einstein
---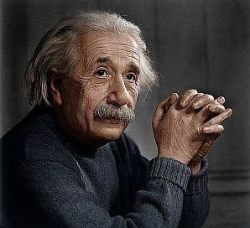 "We cannot solve our problems with the same thinking we used when we created them… "A new type of thinking is essential if mankind is to survive and move toward higher levels."
— Albert Einstein
.
I am providing that new science as well as the platform to convey the need for this new science to the whole world. We need the science to solve our current problems, both public and private.
Get all this information directly from the source — Earth Network books
45

 45 years of research goes into every book
---
The purpose of Earth Network books and our free advice, is to provide you with all you need to know to be successful in all areas—in intellectual and spiritual knowledge, business, finance, health, love and relationships.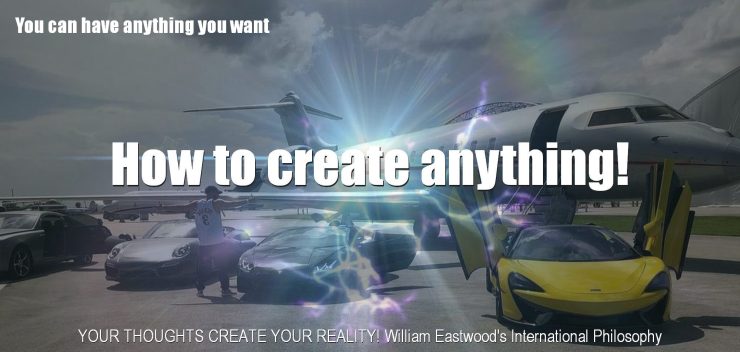 "If you do good things, good things will happen to you."
(Like finding a treasure at the exact moment he made that statement at age seven?)
By purchasing through Lulu.com (above) you get these books DIRECTLY FROM THE MANUFACTURER and cut out the middleman! — most reliable source — fastest delivery — lowest price.
Thank You

I thank everyone that has made contributions, and those who have purchased books. I would not have been able to do it without you!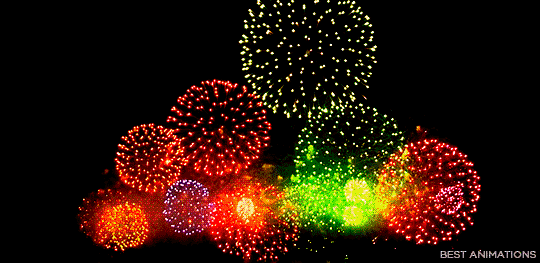 Quantum Consciousness and Mind: Take a Leap Into a New Field of Science With Us
---
© Copyright 2021, 2022, 2023, By: William Eastwood
---
Categories: What is quantum consciousness or quantum mind?, What is the new field of science?, How quantum consciousness and mind create reality?, Matter is mind and mind is matter, Physical reality is psychological, Consciousness and the conscious mind, A new field of science, Synchronicity and the unexplained, Mind forms matter, Your thoughts create your reality, Thoughts and physical matter are the same thing, William Eastwood and Earth Network.  Click on our site and books to learn more.
Are all institutions and scientific theories based on myth? 
Quantum Consciousness and Mind: Take a Leap Into a New Field of Science With Us
Objective science has led to advances in technology but it has failed to explain reality and the mysteries of existence. The most important questions have not been answered. Earth Network and Our new field of science answers those questions.
Scientists do not know what an electromagnetic field (matter) is.

Scientists do not know what consciousness is (also an electromagnetic field).
See thoughts create matter for similar fantastic fact.