---

Quantum Consciousness and Mind: Take a Leap into a New Science
---
What is quantum consciousness and the quantum mind?
What is the new field of science?
How does quantum consciousness and mind create reality?
I will answer these questions now
What is quantum consciousness and the quantum mind?
---
Quantum consciousness and quantum mind share the same meaning. Quantum consciousness and quantum mind refer to a group of hypotheses proposing that classical mechanics cannot explain consciousness. Click below for an example of that science.
QUANTUM PHYSICS MIND-BRAIN MODEL
A growing number of scientific theories derived from the findings of quantum mechanics are creating a new picture of the nature of reality. That picture is a leaping off point to a better understanding of reality which I refer to as new science.
Very loosely, physical reality is a kind of shared stage. As Einstein's colleague, David Bohm reveals, our fives senses project our individual reality. This happens on collective grid of light similar to the dots on a TV screen but millions of times smaller. The effect is the exterior of what seems to be one reality, one earth, one timeline on which we all are on or within, when in fact each person is in their own dimension as is defined by their own perception.
You are within your own field of consciousness within which the projection of your own five senses takes place.
Does this mean that the shared world does not exist? Not exactly. The world as we know it is where each person's experience overlaps in a shared experience. We agree on multiple levels as to what exists in that world. When we do not agree with what others interpret as being reality, as happens with fake news, for example, we are convinced our view is correct because that is the world we are living within. If our worldview is different from the collective consensus we are out of sync with collective agreement as to what exists.
The collective reality is an "area" agreed upon for shared experience purposes. Consciousness is the underlying fundamental reality, however, and so any "place" in physical reality is a coordinate in a range of electromagnetic frequencies like a radio station we tune into. There really is no solid physical matter or physical events and locations but only a kind of facade or veneer projected by our senses and subjective beliefs, thoughts and emotions.
45

EASTWOOD
45 years of research goes into every book
A journey that will change your life and civilization
---
Scientist already agree that there is no solid matter. Many, but certainly not all, agree that the mind and five senses project and then perceive that projection through the fives senses. But very few have taken the final step by putting all of these facts together to create an accurate view of reality that includes the inner reality or roots from which the physical world arises.
David Bohm, Einstein and a few others have come close, but not in a way that was accepted by the rest of the world. The findings of quantum mechanics are a topic of discussion, but not generally something to base ones beliefs on. Science has not yet let science change science. Quantum mechanics, in other words, has not been allowed to alter mainstream views about out being. Materialism conflicts with non-classic physics but it is still the paradigm of choice for orthodoxy and world beliefs.
NBC NEWS REPORT: Universe Is Conscious
Click above to learn more
QUANTUM PHYSICS MIND-BRAIN MODEL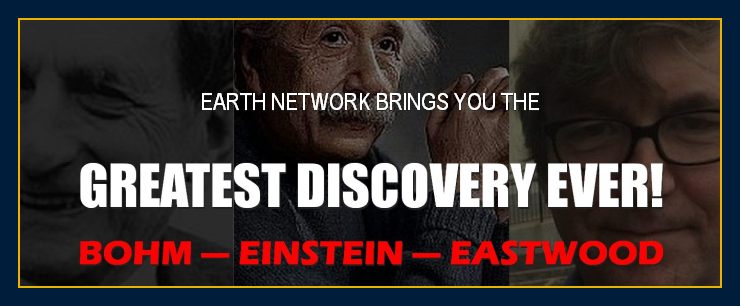 Earth Network brings you a new science
---
There are many millions of conscious energy units in a single atom. These CEU's can be found in more than one time and space location at once. CEU's form fields of potential. CEU's also form your identity or non-physical self (soul, human consciousness, or whatever term you prefer).
Because atoms are made of CEU's, atoms have a fundamental and rudimentary sense of being but not the same sense of self that characterizes human consciousness. Nevertheless, an atom is aware of itself.
The CEU is  my own description of what I have discovered through my years of studies. The CEU, however, cannot be registered by scientific instruments because it is far too small. I am encouraged, however, by David Bohm's science, which in fact describes certain aspects of the worldview I hold.
Using orthodox scientific methods, later in his life David Bohm came to the same "place" I am at in terms of realizing how reality actually functions.
David Bohm discovered that under the microscope, matter was very much like living consciousness. He realized that thoughts and matter were not two entirely different things as traditional orthodoxy has always believed, but instead were the same.

I want to mention that David Bohm made a comment that when grouped together in plasma, atoms seemed to behave like living things, that the sea of electrons seemed to be alive.
Bohm said there was no sharp division between thought, emotion and matter, that they flow into each other. "Matter," he said, "is always forming according to whatever information it has and that therefore the thought process could alter that information content.
"Whatever information it has" I interpret as the beliefs and inner subjective content guiding the projection of CEUs into form, telling consciousness what shape to take as it is projected holographically into matter.
Quoting him directly, he says:
"….individuals who have shaken off the "pollution of the ages," wrong beliefs and thinking, Bohm says, …"can begin to generate the immense power needed to ignite the whole consciousness of the world."
This is a new development he is speaking of which when begun, would represent a unifying principle that would lift the human race to a new level and set our individual and collective consciousness on track to something new and profound.
The new science may be central to this development. Earth Network and the Altruistic Movement  can help you learn how to improve the quality of your life.
A hologram is information storage. A hologram, Bohm says, illustrates how information about the entire holographed scene is enfolded into every part of the film. He compares this to what he calls the Implicate Order.
The Implicate Order is a term he uses to describe the nonphysical source of the material world, which he says manifests as the Explicate Order (physicality).
Space and time arise out of this inner, multidimensional source. CEU's create the universe, but they are inherently infinite and multidimensional.
The Implicate Order, Bohm says, "has been recorded in the complex movement of electromagnetic fields, in the form of light waves. Such movement of light waves is present everywhere and in principle enfolds the entire universe of space and time in each region."
Bohm is the author of the classic university textbook, "Quantum Theory," published in 1951, and his science is belonging to the traditional scientific method and objective science in that sense. He is only an outsider in terms of the reach of the concepts and conclusions derived from a respected scientific lifetime immersion as a top quantum physicist.
EN's new science is something other than that. The new science consists of consciousness science, or the study of consciousness using consciousness as the tool of study. Thus, Bohm's work is the leaping off point to this new science. And in this new paradigm of science, any person can be proficient, as there are no degrees or requirements but your own psychic proficiency. Merit is determined is determined by demonstration and application.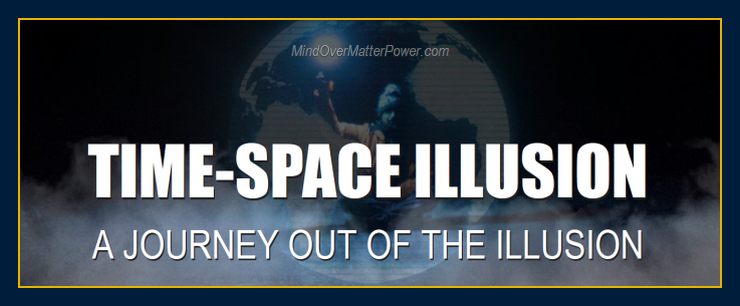 45

EASTWOOD
45 years of research goes into every book
William Eastwood: International Philosopher
---
A democratic science — for the people by the people
---
This new science is democratic. It is a science of the people and by the people.
You do not need degrees to be a scientist.
Highly educated individuals (those with conventional degrees) do not automatically have an advantage over others within the context of this new paradigm of science. Because reality is subjective, the science is subjective. Reality is perceptual. One person's perception cannot intrinsically be superior to another's.
Our affiliated site, Mind formsMatter.com, takes this one step further. Click below to read an article elaborating on the psychological nature of the universe.
MFM: NEW SCIENCE & EARTH NETWORK
Energy and action are the same thing. Entropy does not apply. New energy is always available to you. Energy is provided through channels within the universe.
CONSCIOUS UNITS AND COORDINATION POINTS
Additional sources of universal energy
---
Separate from CEU's are what have been referred to as wormholes or vortices.  There are primary, secondary subsidiary coordination points as suggested in the writings of Seth by Jane Roberts, one of the leading works in the new field of science and one of my first teachers.
Emotional energy, referred to EE units (a term coined by Jane Roberts/Seth), are activators of these sources of energy. The normal range of human emotion is within the range of intensities necessary to activate these sources of dormant energy to cause it to flow into subjective thoughtforms to encourage and accelerate the process of manifestation.
I have found that I can use what traditional cultures have identified as sources of energy and sometimes marked in stone circles. In my personal travels I often sense unmarked areas of high energy. I will often use this energy to assist me in applying the energy of my positive thoughts and emotions in constructive ways. Visualization and manifesting are more effective in these areas. Thoughts and emotions can be propelled into matter quickly. I will at times see more immediate and pronounced manifestations of my emotional states.
People in high-energy areas manifest both positive and negative events more quickly. If you are depressed in these areas you may experience what seems like pronounced bad luck, but if you are positive, you may be besieged by profound synchronistic events like raises and windfalls.
All my books are designed to help you apply the principles of new science to improve your life. Success Guaranteed is no exception.
45

EASTWOOD
45 years of research goes into every book
Success Guaranteed works like magic to create whatever you want, no matter what it is
---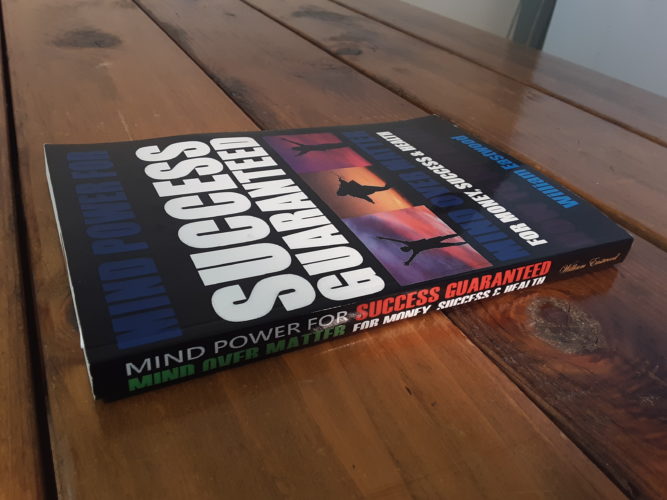 DISCOVER MAGAZINE Life Creates the Cosmos
Emotional energy impels atoms to form events
---
My term CEU combines the terms of CU and EE unit.
Strictly speaking, the CEU is not necessarily the component of matter, electrons are. CEU's form emotional energy units (EE units according to Jane Roberts/Seth). The EE units encourage electrons to group together in formations we then perceive as objects and events.
CONSCIOUS UNITS AND COORDINATION POINTS
This explains how matter is organized to form material objects and events. It also tells us why our environment is a reflection of our personality.
Effect attributed It also may explain the law of attraction.
Emotional energy is composed of EE units.
An electron, being alive, has free will and can move around independent of the structures we form. I have explained in my "Secrets of the Universe"  articles, that matter is continually being recreated millions of times a second.
Yet, I have not yet mentioned that each recreation (of matter and objects) can consist of different electrons. The form of an object or an event is a factor of the EE units or CEUs (our thoughts and beliefs) and not the electron. An electron that is in your body in one moment can be in your cellphone in the next.
Thus, we diverge from classical physics in a major way. Particles (electrons) are not the building blocks of matter as they were once believed to be.
45

EASTWOOD
45 years of research goes into every book
No more negative emotions, no more restrictions, and no more suffering: A gift from the heart
---
Beyond the concept of solid particles
---
As distinct and different from classical science, the new science, Bohm's views, and the findings of quantum mechanics are routinely attacked by those who do not see that there is an entirely new interpretation of reality that exists outside of traditional, classical science.
That new interpretation of reality requires an entirely new field of science that goes by different root assumptions and rules of study. Classical science is objective science. However, science has moved beyond the concept of objective solid particles.
The scientific method was designed to study solid matter because it was assumed that was all that existed. However, now we need a new science to explore reality that is not prejudiced in favor of physical solid particles but instead goes beyond into quantum consciousness itself.
This new science we are providing is the future of humanity. This is what Earth Network is about.
Through the scientific method, quantum mechanics has revealed that the laws of classical physics do not adequately explain a non-solid universe. We need to leave classical physics and enter the world of consciousness and non-classical physics.
This is consciousness science or consciousness-based science. With it comes a new psychology which we are also providing.
NOVA CPTV: Matter is a State of Consciousness.
How is physical reality psychological?
---
As previously mentioned, our affiliated site, MindFormsMatter.com, has a similar article elaborating on the psychological nature of reality (click below).
MFM: NEW SCIENCE & EARTH NETWORK
Recently scientists have been baffled by quantum mechanics as much as they have been by a growing number of scientists who are making a connection between consciousness and matter.
What is a new science?
---
Quantum consciousness represents a group of theories that are bringing consciousness into focus. The emerging new scientific paradigm is still contained by objective science but needs to move out of that framework due to its limited scope.
The new science we are bringing you here at Earth Network assumes the opposite of traditional objective science and classic physics. We are witnessing the birth of a new form of science. It could be argued that this is so different from what we define as being science—the objective study of the objective reality—that many mistakenly assume it is not science. It is science, but it is not objective science.
This new consciousness science-based new science cannot come from scientists who believe in classical science and so we have to provide you with a new science here. If humanity is to advance, we must follow where our greatest minds take us, and this is where Einstein's relativity and quantum mechanics are leading.
And the science on the highest level is beginning to connect with what is happening in individual lives. The new science has a perfect rational explanation for human experiences that traditional science has failed to explain. Read more…
FIVE NOBEL PRIZE WINNER'S FINDINGS
Objective science works very well in the development of skills and machines that manipulate matter, but it does not explain the deeper issues like synchronicity and the meaning of life because it is lacking completeness. It looks only at one—objective—component of life and forms a hypothesis of reality on this information alone.
Individual physicists are sometimes quoted in EN websites as saying they believe in the connection between mind and matter. However, objective science has been so dominating that it has affected perception. Scientists who see reality as objective know only one way to study "physical" reality, and that is to use physical instruments.
However, physical instruments separate scientists from the subjective nature of reality so completely that they cannot be used beyond a certain point—physical instruments will never show us the nature of reality. By design they can only register the physical aspect of what in all actuality is a psychological universe.
Click above to learn more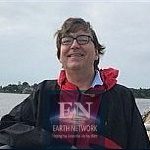 EVERYTHING WE ARE EXPECTED TO BELIEVE AND WERE TAUGHT IN SCHOOL IS WRONG!
What you need to know is that the electrons that form seemingly solid objects are ongoing projections―energy of nonphysical origin beaming into time-space. Objects are actions. If you could stop the projection of matter in the same way you turn off a light with a switch, your physical body and environment would vanish.
Particles appear in this reality from a threshold called the Zero Point Field (ZPF). Matter appearing out of other dimensions in the ZPF is simply a small-scale version of how consciousness creates particles.
The physical instruments through which scientists study objects are ineffective to study the reality that gives rise to matter. Quantum consciousness is matter, but we will never know that if we attempt to prove it using physical instruments.
Advanced consciousness-based science solves that problem and goes beyond the inherent limitations of objective science by using consciousness to travel beyond the ZPF to investigate where the energy that forms virtual particles comes from. What is the nature of the framework of reality from which they arise?
EN is working toward a time when consciousness and advanced consciousness technologies will give us a higher-level science that will go beyond the myth of a physical universe on which our current civilization is incorrectly based.
This is the direction in which the world must move if we are to survive. It is also what you should be studying if you want to solve your problems and achieve your goals.
Quantum mechanics deals with facts, plain and simple, yet as a civilization we still do not base our civilization, science and methods on these facts. This site and EN is thus bringing you a new science.
The science on this page supports the primary purpose of this site — to empower you to be successful in all areas — in intellectual and spiritual knowledge, business, finance, health, love and relationships.
This is a personal and compassionate science that identifies with the subject. This is a science that will bring an end to cruelty and animal testing. This is a science that directly perceives meaning and love. This is what needs to happen to lead to future probabilities in which our civilization survives and flourishes.
If we do not make this transition, we will be very sorry later.
Classical science has become a destructive religion
---
Official worldviews are aligned with mainstream objective science. Few people, however, have realized that objective science has become a religion.
Einstein's theory of relativity and resulting discoveries in quantum mechanics have disproven classical physics, yet the world still runs on a firm conviction in classical physics. This is a profound dilemma for civilization itself.
The universe itself is psychological, yet even top quantum physicists have trouble seeing reality that way because of their education, ironically.
45

EASTWOOD
45 years of research goes into every book
Create the life you want with the book that can solve all problems, both public and private
---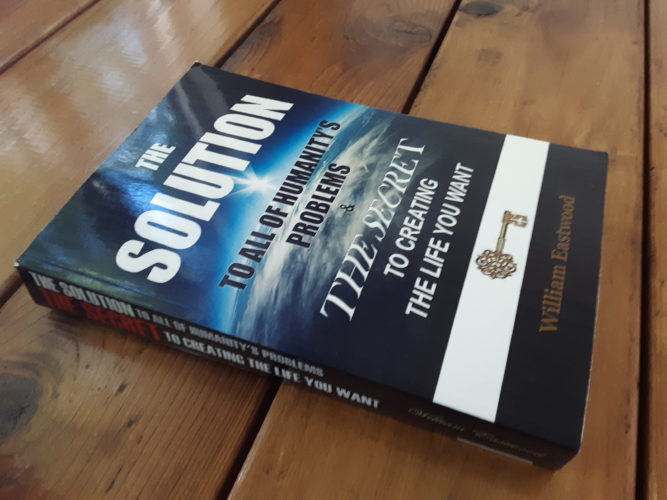 Click above to learn more
The world's greatest physicists have made the connection between mind and matter and have stated that classical physics is local physics and is not entirely correct. Quantum physics disproves many elements of the classic physics our civilization and courts are based on, yet we close our eyes to this fact.
The scientific establishment
---
The scientific establishment is resisting what its own top physicists have discovered, and mainstream media and education follow along. When official science becomes rigid in its views and insists on interpreting evidence and data through the lens of the previous assumptions of classical physics and materialism the world is held hostage by ignorance and fervor.
If our mainstream science has become a destructive religion, quantum physics is at least moving in the right direction. However, quantum mechanics is only a launching platform into a new science we are bringing to you.
Introducing a new science
---
There are plenty of noteworthy physicists who will point out the fact that quantum mechanics disproves classical physics and that our consciousness is connected to everything. Bernard d'Espagnat, for example, states that the existence of physical objects is dependent on our consciousness and that this has been proven empirically.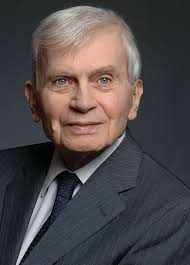 "The doctrine that the world is made up of objects whose existence is independent of human consciousness turns out to be in conflict with quantum mechanics and with facts established by experiment."
Scientists have used quantum mechanics to develop advanced technology, yet as a society we have not yet employed those same facts to generate a new and more factual psychology. It is time to do so.
All content, books and links on this site are based on or in agreement with the findings of quantum mechanics. The concepts presented to you here are thus much more accurate and powerful than current psychology and standard self-help methods of achievement.
Undivided wholeness , non-classical physics mind-brain science, and amazing quantum tunneling, for example, reveal that consciousness is not restricted by the laws of classical physics. Your mind is connected to everything in the universe, can bypass physical laws of cause and effect and time and space restrictions, and can permeate any seeming barrier.
Due to Einstein's theory of relativity and quantum mechanics introduced early in the twentieth century, scientists have discovered empirically that the principles of classic physics could not be correct.
The collapsing wave function, for example, introduces an observer (consciousness) and explains how the energy state of unlimited probable events is transformed into a single physical particle we can observe.
The new science after Einstein accounts for all the successes of the older classic theory and for all the data that are incompatible with classic principles (fixed time-space constraints).
QUANTUM PHYSICS MIND-BRAIN MODEL
Previous science serves as the foundation for our civilization and is thus like a locomotive barreling down the tracks that will not be stopped. Therefore, even though a new factual science proves classical physics wrong, you will find endless attacks and rationalizations on the collapsing wave function discovery online. For this reason, we point out the scientific studies and summaries you can trust that you may want to view.
COLLAPSE THE WAVE FUNCTION/MANIFEST
The collapsing wave function reveals mind-matter interaction which then leads to a new scientific paradigm, a new science, a new psychology and new and more effective methods by which to approach life and achieve goals. The collapsing wave function, for example, is evidence of thoughts (consciousness) manifesting, which then suggests a much easier way to create what you want in life, which is what we are providing you with here.
We give you a new psychology and methods of achieving goals.
45

EASTWOOD
45 years of research goes into every book
With "WHAT IS THE CAUSE OF..." you can solve your problems and the world's problems at the same time. "WHAT IS THE CAUSE OF..." explains the real cause of all personal and social problems. Then it gives you methods to achieve goals based on an algorithm that can be applied to all goals.
.
Paperback / eBook DIRECT FROM MANUFACTURER - most reliable source -fastest delivery - lowest price


45

EASTWOOD
45 years of research goes into every book
"What Is the Cause of..."
Follows the ideas in "The Solution..." but more advanced. Explains the real cause and solution of all personal and social problems, as well as methods to achieve goals based on holographic universe theory.
Solve YOUR problems and the world's problems at the same time. Nothing else like it exists in the world. We now have a profound method and means to dissolve global problems and achieve our goals.
This remarkable new way of looking at the universe is supported by two of  the  world's  most  eminent thinkers ― Stanford neurophysiologist Karl Pribram, and University of London physicist David Bohm, a former protege of Einstein's.
.
Paperback / eBook DIRECT FROM MANUFACTURER - most reliable source -fastest delivery - lowest price
Click above to learn more
TRANSFORM AND IMPROVE YOUR LIFE IN EVERY POSSIBLE WAY
What a new science does
---
Currently there is no scientific field of inquiry that looks at the findings in one field (such as physics) and then communicates those findings to and applies them to other fields. Nor is there any psychology that can describe the unified psychological nature of reality and the human being.
Our new science will apply what is known about consciousness and quantum mechanics to other fields. A new science will thus guide all fields and all thinking on all subjects.
Our new science will help stabilize the world. It will eliminate conflicts by understanding that beliefs create reality.
The most profound concept in quantum physics is of the singularity of all that exists. The concept of undivided wholeness breaks with traditional science's notions of particles.
Undivided wholeness not only blows classical physics out of the water, it changes all known knowledge within all fields of science and regarding all subjects.
We are arbiters of truth
---
If traditional science cannot give you answers, we can. We will serve as the new arbiters of truth.
The singular undivided energy of existence is consciousness.  And you are an individualized portion of that consciousness. The entire paradigm arising from this fact is provided within our four affiliated sites.
Previous classical physics trickles down to form the models of reality on which civilization, all fields of science and psychology are based. Therefore, the immense weight and momentum of personal and collective belief in classical physics results in a denial of the facts of quantum mechanics which is the study of reality.
In the tradition of objective science based on classical physics, instruments stand between us and knowledge of reality and thus objective science cannot understand reality. We therefore urge you to reconsider your alliances.
Objective science requires physical tools to investigate reality, whereas new science as given by our new scientific studies directly interacts with quantum energy in order to understand it.
How did life begin if not in a primordial swamp?
---
Evolution is a fallacy. There was no point in time when life entered an electron or the first cell. Instead, all matter is itself alive. Electrons contain life. They do not possess human consciousness, yet they are composed of quantum energy which is itself alive. Units of life or consciousness (CEUs) are not physical, and they follow the laws of consciousness rather than matter.
CEUs can act as a field or particle and can form alliances with other CEUs.
The universe is like a superb multidimensional thought that is manifesting all possibilities. You cannot separate the physical part of the electron from the consciousness that forms it. Both aspects are one. Matter is consciousness. Wave and particle are components of the same force, yet it is true that the nonphysical aspect is the primary and eternal aspect, and the physical is strictly a manifestation of consciousness.
The truth is far more spectacular than the myths.
Anything you want you can have.
How is mind matter?
---
Mind is matter because both mind and matter are electromagnetic energy. Because consciousness exists first, thoughts create matter. Your thoughts are more than exclusively electromagnetic energy, however, and are living consciousness with all the characteristics that we attribute to life.
Clarity and simplicity
---
Our new science gives you immediate clarity through its simplicity. Anyone can understand it. It is a science of the people by the people.
What is new science?
---
New science is a science of the people by the people.
Classical science has given us a dead universe, and that is not what we are doing here. Our new science is a study of consciousness and consciousness contains the characteristics you know intimately as individualized consciousness yourself.
This will be a loving science of compassion and understanding rather than a cold science that lacks a heart and dissects the universe and life with instruments.
You do not have to be a scientist to know what consciousness is or what you are. Objective, classical and mythical science (all three terms describe the same thing) can never understand consciousness because consciousness can only be understood directly.
You are as qualified as anyone to be a true scientist if you are clear-seeing, and if you are not you can become so. The only qualifications necessary are lack of baggage in terms of prejudice and false beliefs. When the mind is clear of distortions (that result from classical science) we can see clearly.
You cannot understand consciousness by attempting to divide it into parts with instruments. Physical instruments are not even able to enter into consciousness. Only consciousness can study and learn about consciousness because only consciousness can enter into consciousness.
And if you do not know what consciousness is you do not know anything because consciousness is all that exists. The physical universe is a manifestation of consciousness. So are you. Everything is.
The assumptions and methods of classical science — its instruments, experiments and theories — just get in the way of understanding who and what we are and the meaning of the universe. This is why you cannot understand anything scientists are saying about consciousness. They may as well be speaking Latin.
Be reminded that in the past there was a time when whole populations were controlled by priests who supposedly knew truth only because they knew Latin and commoners did not. They claimed to know truth, but under the fake veneer they knew nothing.
New science opens up a broad new true science. It is a science of consciousness. There are an infinite number of ways to study consciousness directly. Science in our future will be conducted in a new way, through direct projection of consciousness through matter and through time and space for the purpose of exploring infinite dimensions of existence and types of realities we are currently unaware of because we are using objective science.
Objective science uses the wrong methods and is incomplete and does not work to discover the nature of reality but only to create technology and matter–oriented sciences and machines.
To understand what the universe is you must know yourself. To do that you must explore your consciousness. Consciousness has levels and pathways.
Important wisdom from Albert Einstein
---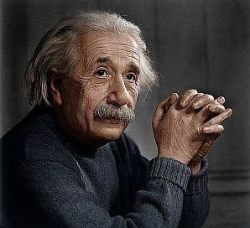 "We cannot solve our problems with the same thinking we used when we created them… "A new type of thinking is essential if mankind is to survive and move toward higher levels."
— Albert Einstein
.
I am providing that new science as well as the platform to convey the need for this new science to the whole world. We need the science to solve our current problems, both public and private.
My four Earth Network websites and books contain practical information on application to help you improve your life and manifest what you want in life.
I have provided a number of tools to help you do that, such as the daily affirmation post with music and videos below.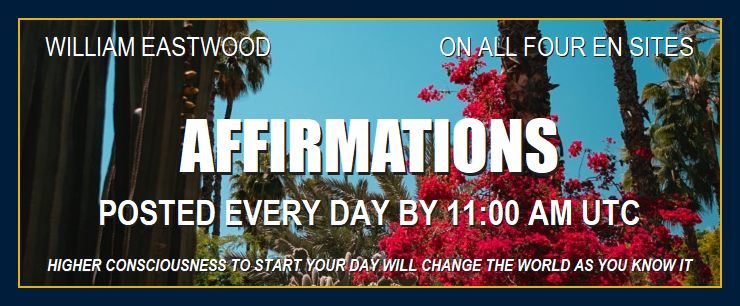 If you wish to go to the next level and support the improvements that my work is bringing to the world, take a book with you.
Advancing yourself helps many
---
WILLIAM EASTWOOD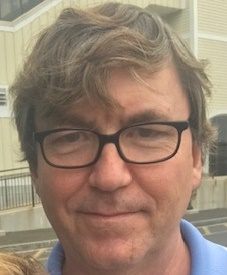 Author of Earth Network articles and books.
What do you want to create? Eastwood's methods of achieving goals are based on the new scientific paradigm of University of London physicist David Bohm, a former protégé of Einstein's and over 45-years of research and application.
These methods work. Begin now to create the reality you have only dreamed of with William Eastwood as your guide.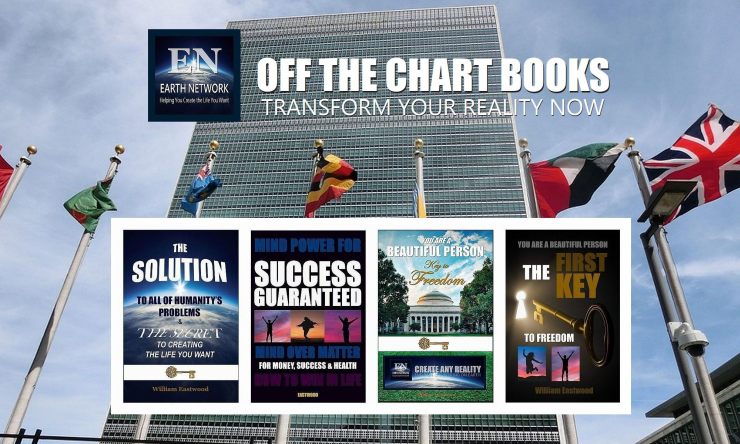 STAND UP FOR DEMOCRACY AND HUMAN RIGHTS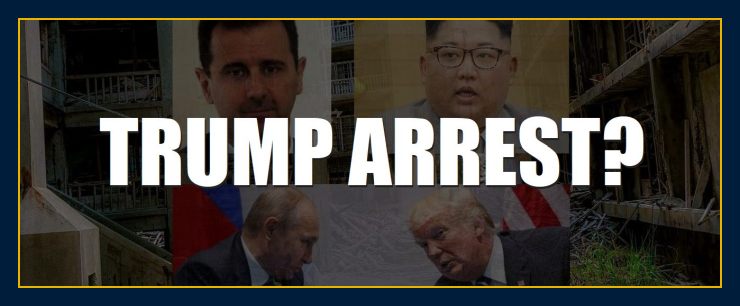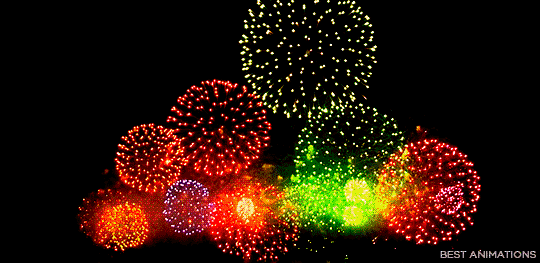 Quantum Consciousness and Mind: Take a Leap Into a New Field of Science With Us
© Copyright 2021, By: William Eastwood
Content from new book.
Four Earth Network websites with over 100 FREE articles
---
FOUR SCIENTIFIC EDUCATIONAL SITES — ONE PHILOSOPHY
A singleAMAZING philosophy!
100's of articles!
4 EN websites!
They are meant to be used together.
Click between them!
45 EASTWOOD
45 years of research goes into every book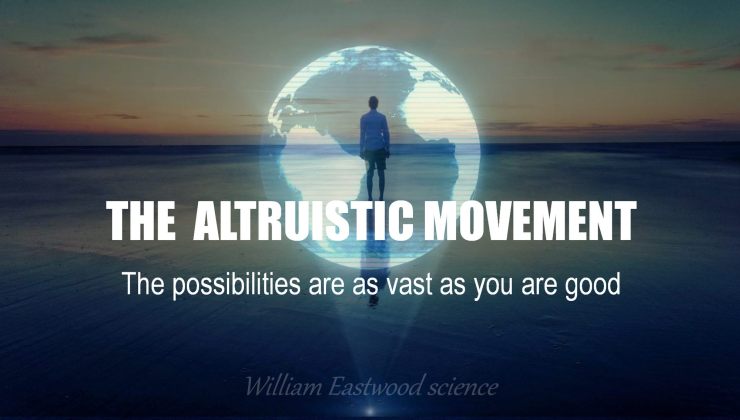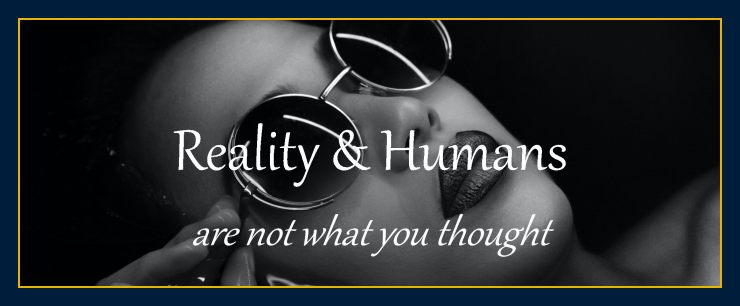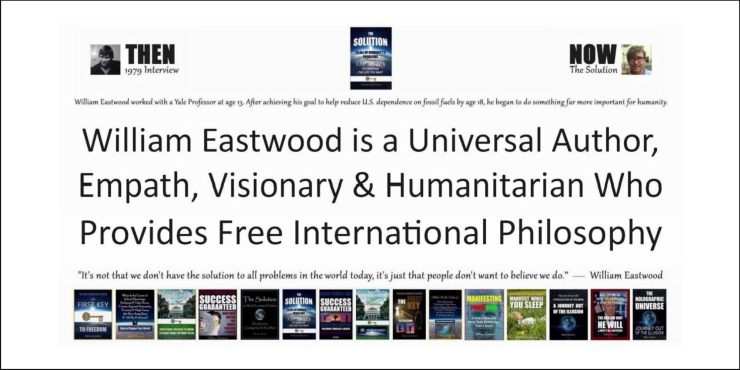 45

45 years of research 
Over

100

free articles
Become powerful.
Create wealth.
Manifest your dreams.
The most generous advice.
The most experience.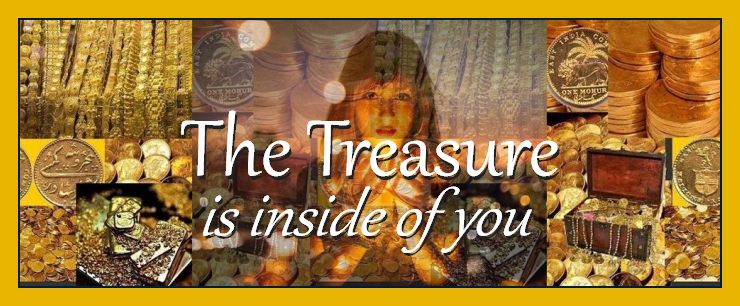 QUANTUM PHYSICS MIND-BRAIN MODEL
45

EASTWOOD
45 years of research goes into every book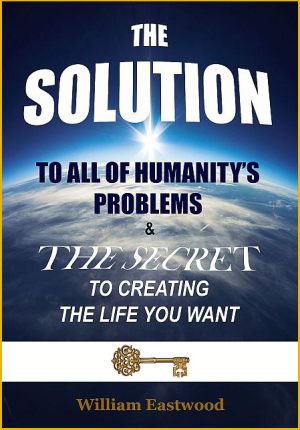 DREAMS DO COME TRUE WITH THE SOLUTION
---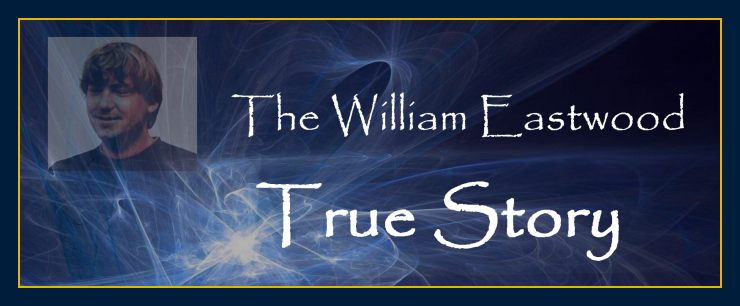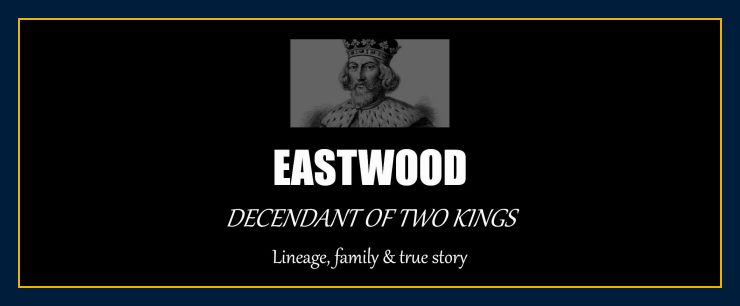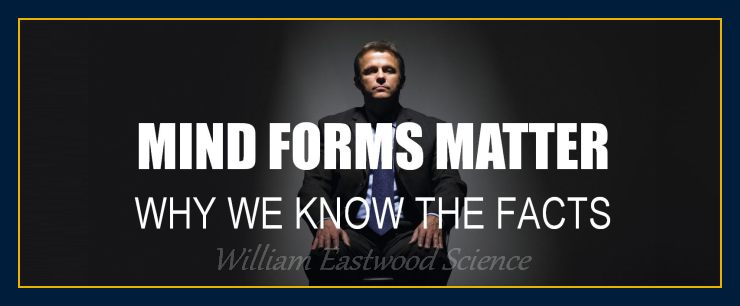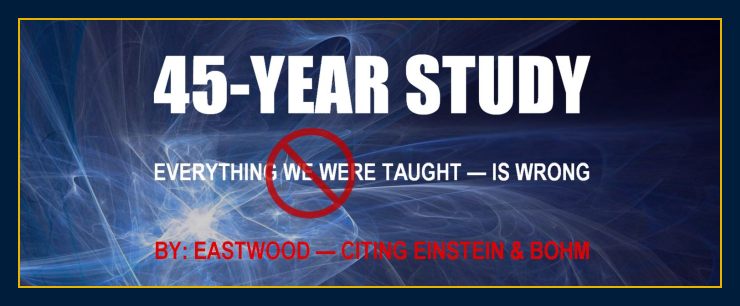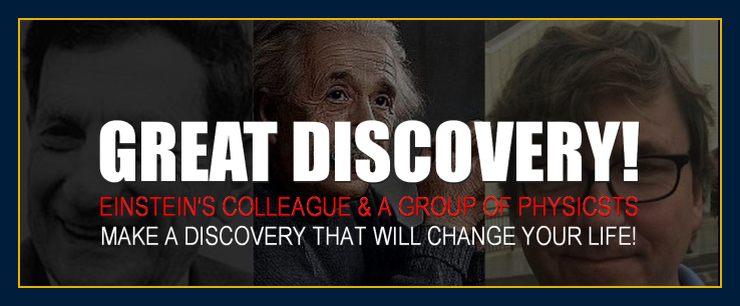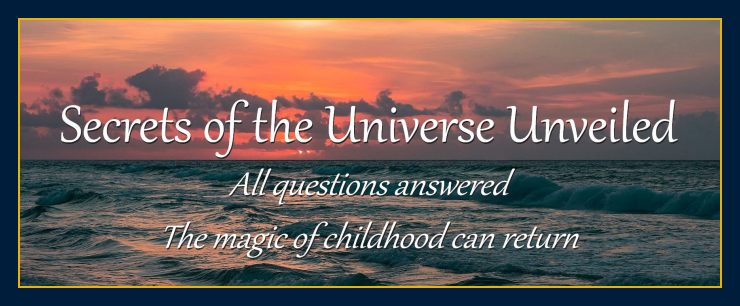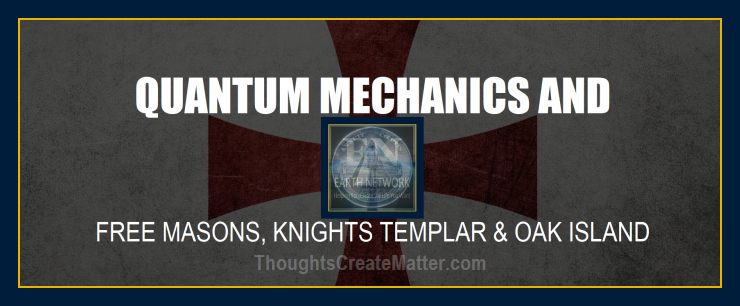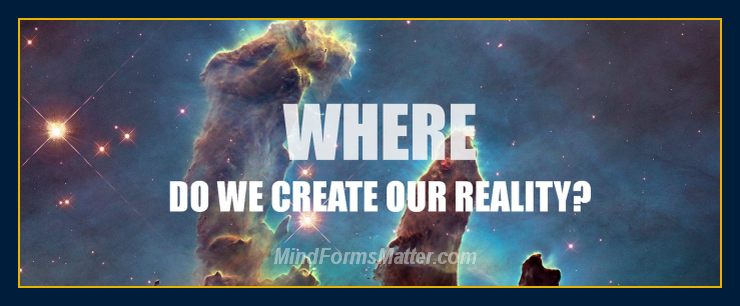 While the new theories are often attacked by holdouts, those who argue against the new findings cannot answer basic questions about the nature of reality.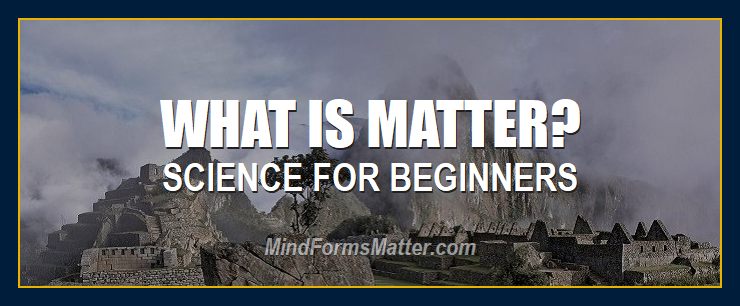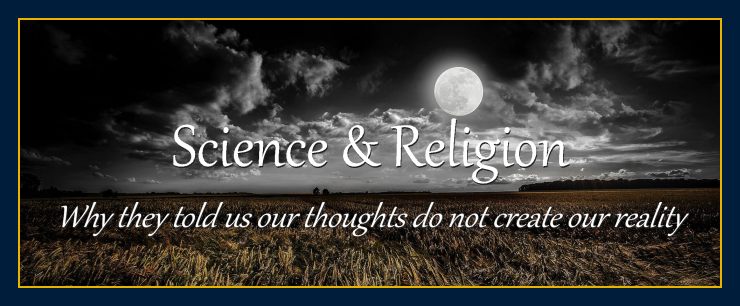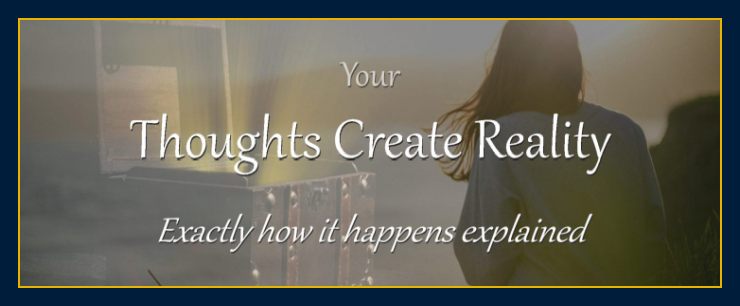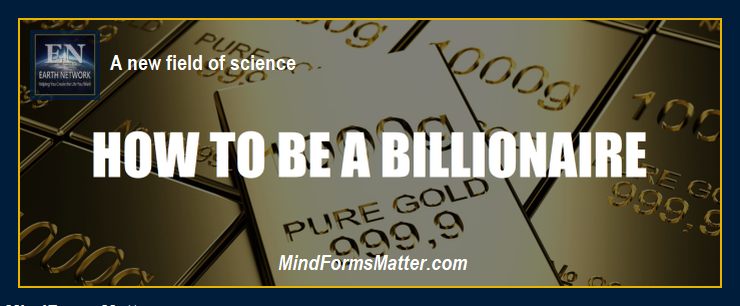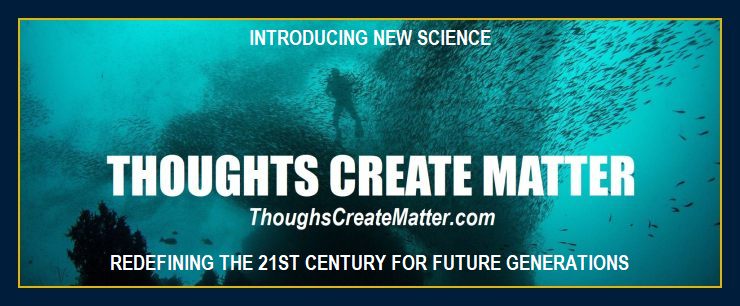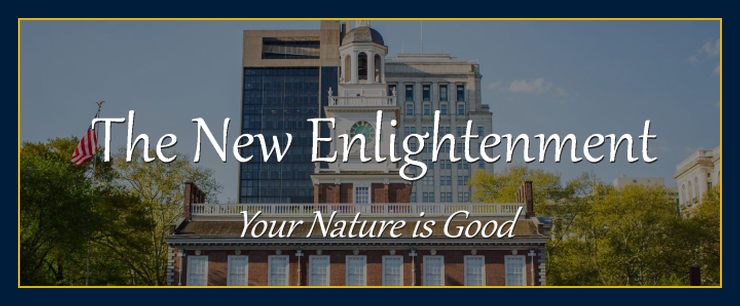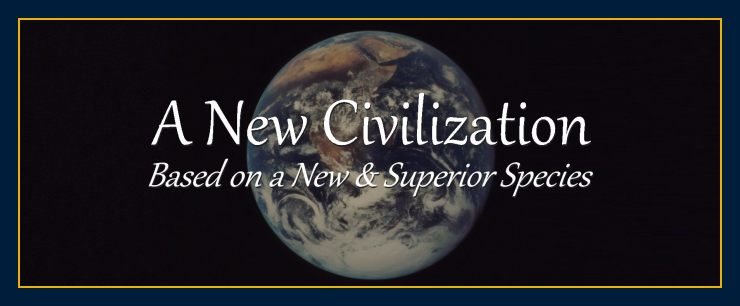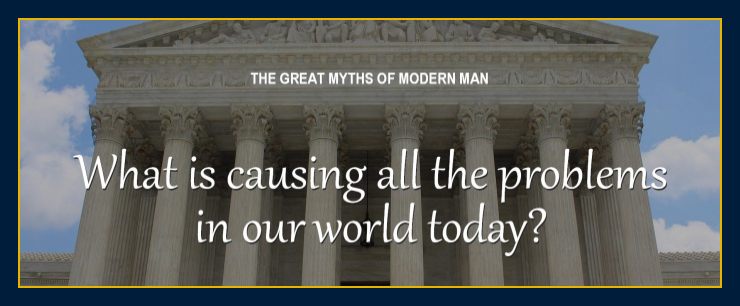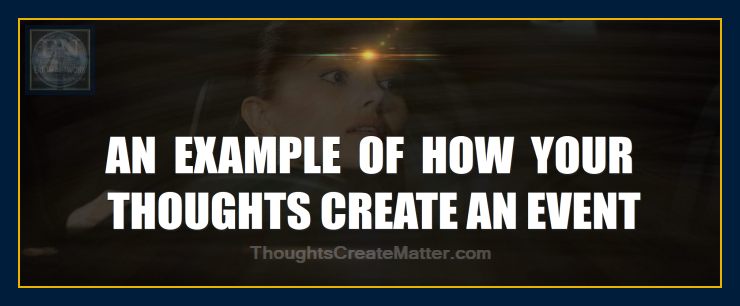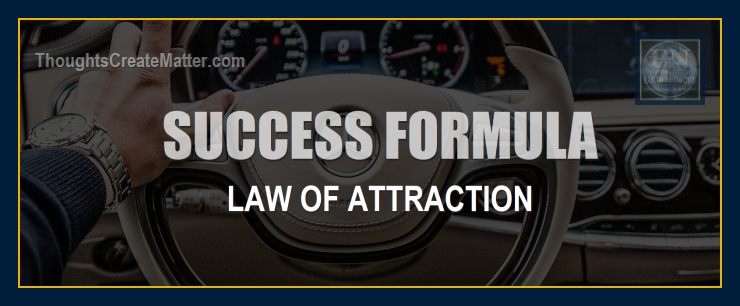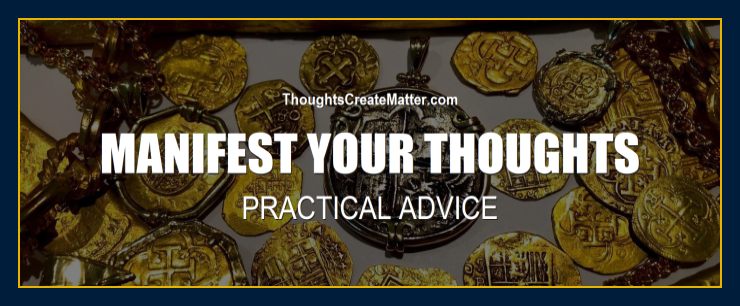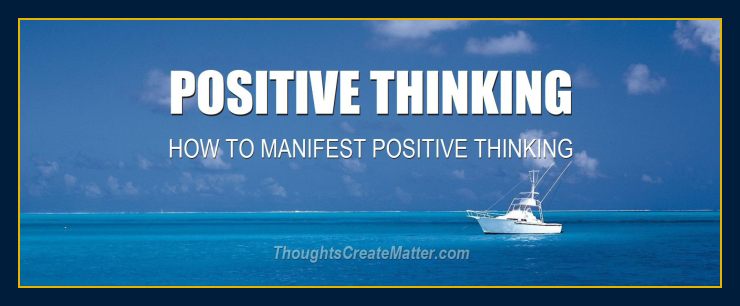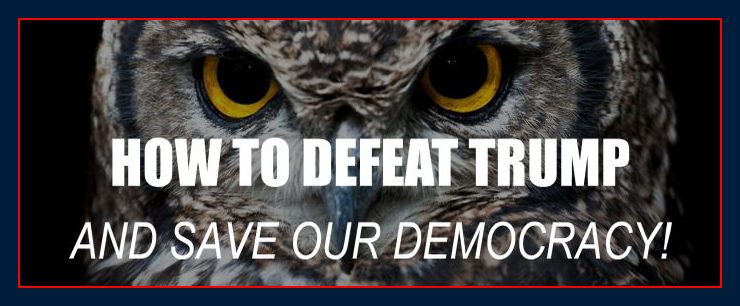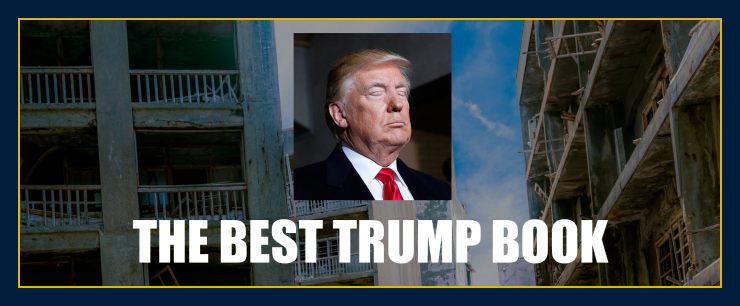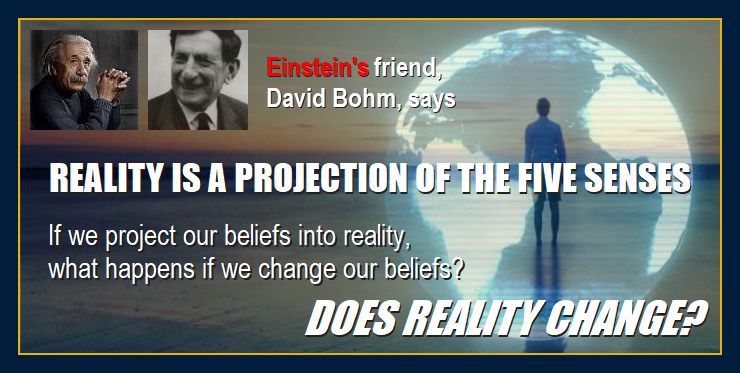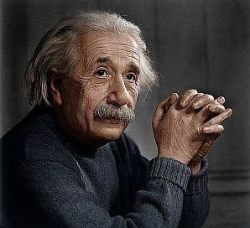 "Reality is merely an illusion, albeit a very persistent one."
― Albert Einstein
EASTWOOD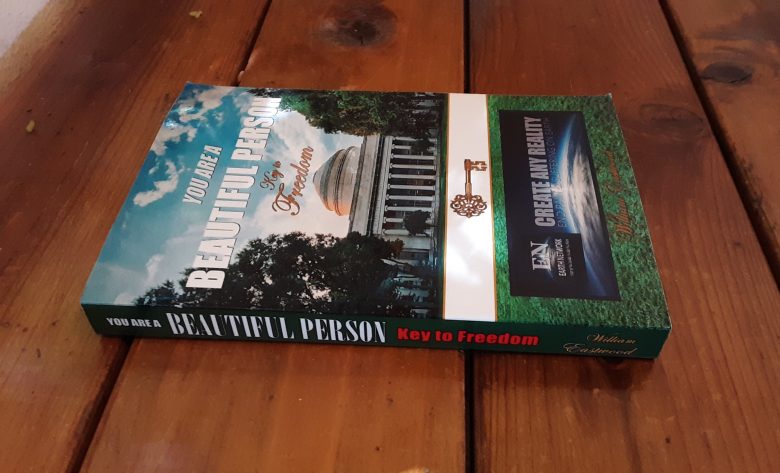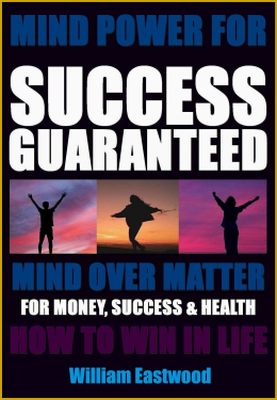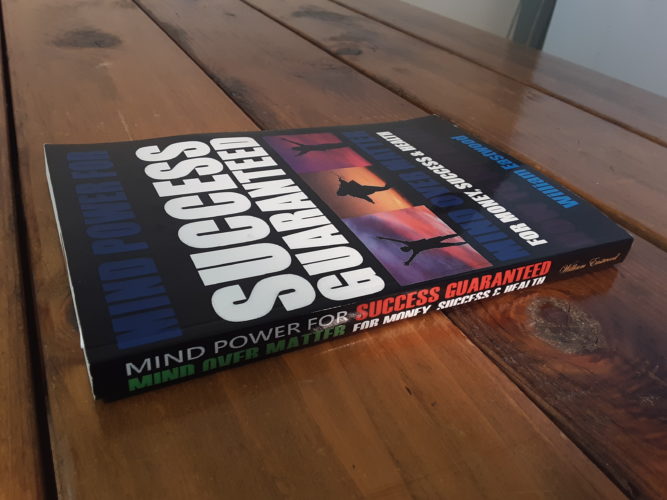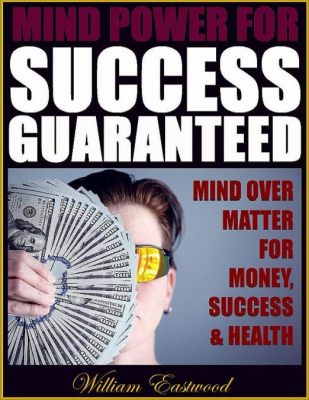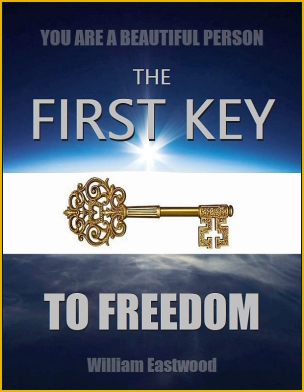 Open to any page, read a line, and it will change your whole day.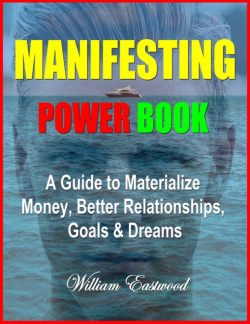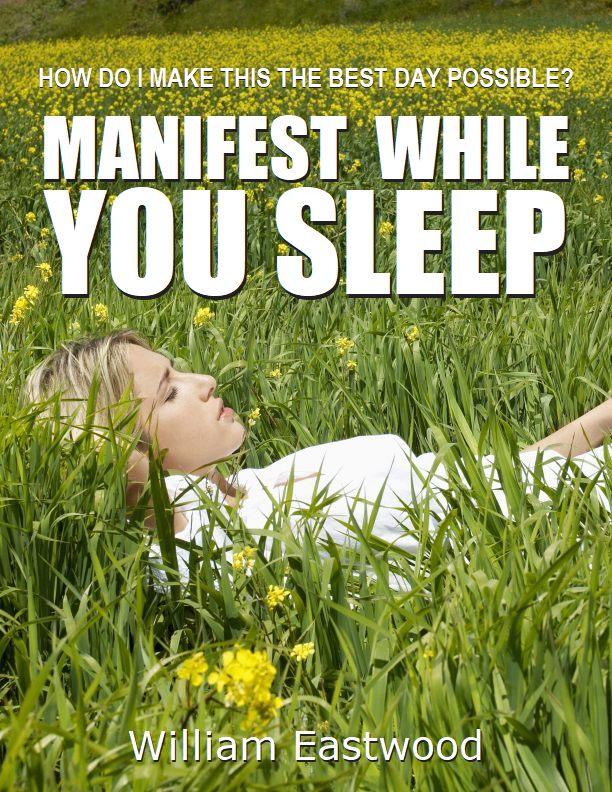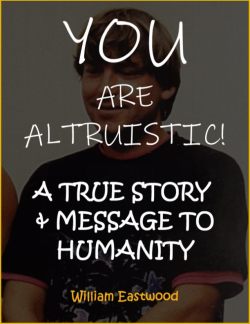 ---
Thoughts Create Matter Links
---
Categories: What is quantum consciousness or quantum mind?, What is the new field of science?, How quantum consciousness and mind create reality?, Matter is mind and mind is matter, Physical reality is psychological, Consciousness and the conscious mind, A new field of science, Synchronicity and the unexplained, Mind forms matter, Your thoughts create your reality, Thoughts and physical matter are the same thing, William Eastwood and Earth Network.  Click on our site and books to learn more.
Are all institutions and scientific theories based on myth? 
Quantum Consciousness and Mind: Take a Leap Into a New Field of Science With Us
Objective science has led to advances in technology but it has failed to explain reality and the mysteries of existence. The most important questions have not been answered. Earth Network and Our new field of science answers those questions.
Scientists do not know what an electromagnetic field (matter) is.

Scientists do not know what consciousness is (also an electromagnetic field).
See thoughts create matter for similar fantastic fact.