---
Eastwood worked for a Yale University professor on a secret invention at a private research and development facility at age 13. 45 years later he goes on to solve international problems and predicts in one of his 20 recent books that Trump will be indicted and arrested.
Why Are Trump Supporters Planning More Violent Attacks in US Cities & States?
---
Why are Trump supporters planning more violent attacks?
Are Trump supporters going to attack US cities and states?
I will answer these questions now.
Updated on 3/25/23:
Why hasn't Trump been subpoenaed, indicted or in any way been held accountable for his crimes? We can't blame the courts or the DOJ. It's Trump himself we must look at. Trump's beliefs give him immunity.
Beliefs do have energy and power to affect outcomes.
Trump's immunity claim is a reflection of his beliefs. Trump has not yet been arrested because his belief system has given him immunity from the law. Now that his beliefs are challenged, so too are his protections. Subpoenas and indictments are in his future.
Who is suing Trump for January 6th? How has Trump's beliefs protected him from prosecution?
Where we solve all world problems, including your own.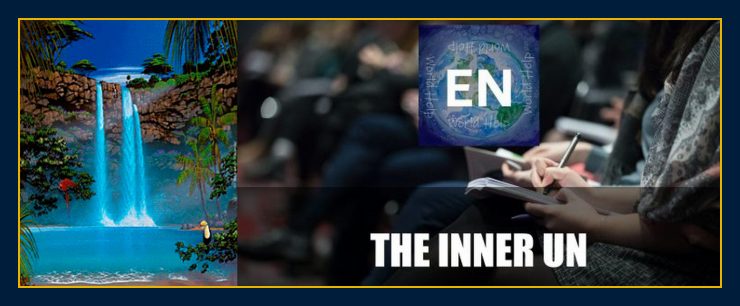 Article resumes.
Attacks are probable as Trump comes closer to an indictment.
12/13/22 UPDATE:
Special Counsel Jack Smith is acting on behalf of the Justice Department's investigation into efforts to overturn the 2020 election and the U.S. Capitol attack on January 6, 2021 with increasing velocity and momentum.
12/07/22 UPDATE:
TRUMP COMPANIES FOUND GUILTY! How does this impact Former U.S. President Donald J. Trump? What will happen to Trump as a result of the family business guilty verdict?  Will Trump be indicted or arrested?
12/05/22 UPDATE:
What kind of president attacks his country's constitution? Trump is running for president. Attacking the greatest constitution in the world is the best decision if you are trying to lose votes. 
Update on 11/28/22:
United States Attorney General Merrick Garland should have already subpoenaed, indicted and arrested former U.S. President Donald J. Trump, and his decision to appoint a special counsel may have been a mistake.
It is becoming evident that the failure of Merrick Garland and the Department of Justice requires a systemic overhaul of the entire Justice System before Trump does it.
11/13/22 related.
Former U.S. President Donald Trump is going to make an announcement that he is running for President in 2024 as a means to avoid indictment.
United States Attorney General Merrick Garland should have arrested Trump a long time ago. To give Trump a break because he is running for office is just the continuation of Trump's life-long break from legal accountability. It's an insane excuse for a failure to prosecute Trump, and it is a political decision on the part of Merrick Garland.
11/11/22 related.
Mary Trump, has just warned Merrick Garland that her Uncle, former U.S. President Donald Trump, must be indicted before he announces his run for president or things will get worse.
The United States Criminal Justice System is a disaster. The Solution is to indict and arrest Trump and then create a new Department of Justice based on a new model, or wait for Trump to create his own Criminal Justice System after the United States becomes an Autocracy run by the Trump crime family.
More far-right attacks?
Does the Pelosi attack mean that we are going to see more politically motivated violence?
A far-right republican nation?
Will America become a dictatorship if Trump is not indicted?
---
United States Attorney General Merrick Garland, should have indicted former U.S. President Donald J. Trump a long time ago.
Why Trump is going to be indicted
---
The reasons why United States Attorney General Merrick Garland will likely bring Trump to trial soon. The United States Justice Department will indict and convict Trump.
What's next? Can we expect more violent attacks in US cities and states?
---
We will see more violent attacks in U.S. cities and states because of the ignorance of those who think the election was stolen. These are frustrated and negative people who want to blame others for their failures and faults.
Where we solve all world problems, including your own.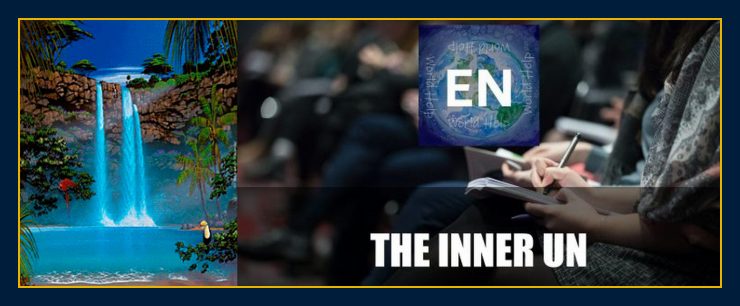 EASTWOOD
Trump will be indicted, arrested and sent to prison
---
Trump will be indicted, and he will go to trial and lose.
EASTWOOD
All the harm is because of one thing 
---
"All the radicals harming people, domestic terrorists attacking the public, everyone I can't mention, "educated" people especially, and people like Putin waging war, all have one thing in common.
"This is where the faulty thinking ends or this is where we are defeated."
— William Eastwood.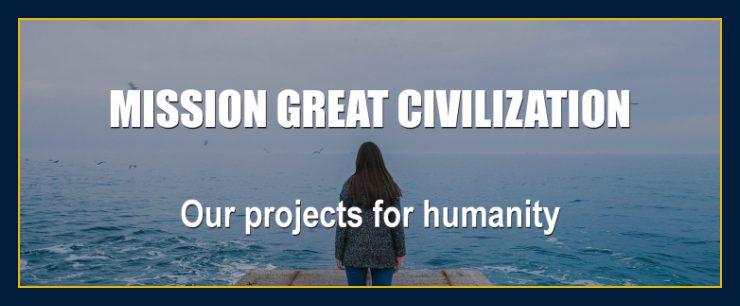 EASTWOOD
---
The intrigue, the confiscations... what is so important about this book?
"Consciousness is altruistic, and that means that you are an amazing, powerful and beautiful person."
— William Eastwood.
Why is Eastwood someone we should listen to?
---
Is it because he worked for a Yale professor in a research and development facility on a mysterious invention at age 13 — a modern version of an astrolabe accurate enough to be used by surveyors?
Not necessarily. But it does make you wonder what this kind of person wants to tell you after 45 years of research into the holographic nature of the universe — a study some people do not want you to read.
There is something in this book that undermines the official picture of science for the past three centuries. But that's not what bothered certain government agents. There is only one parallel in history.
"People who go around learning on their own often turn out to be pretty interesting themselves." — Carolyn Battista, 1979 interview of Eastwood at age 16.
EASTWOOD
A world constitution and a powerful source-code for a new system of U.S. and international law. A unifying principle to unite the world.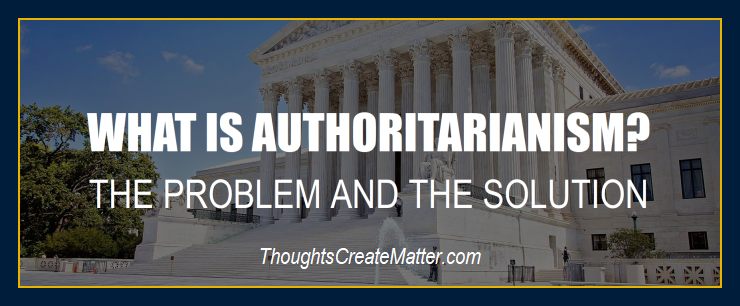 Trump's indictment
---
This is generally our most current and informative article related to Trump's indictment. It is updated every 2-7 days depending on significant news developments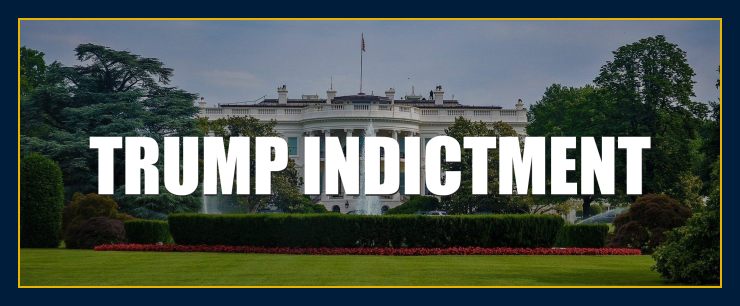 The unthinkable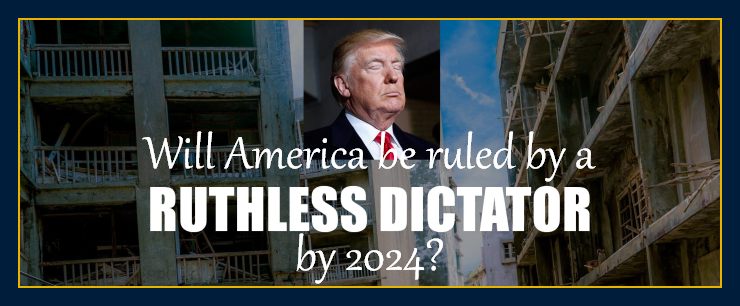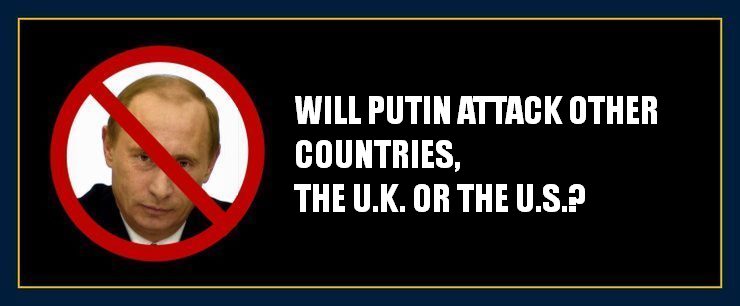 "Striving for social justice is the most valuable thing to do in life."
― Albert Einstein
"The world is a dangerous place to live, not because of the people who are evil, but because of the people who don't do anything about it."
― Albert Einstein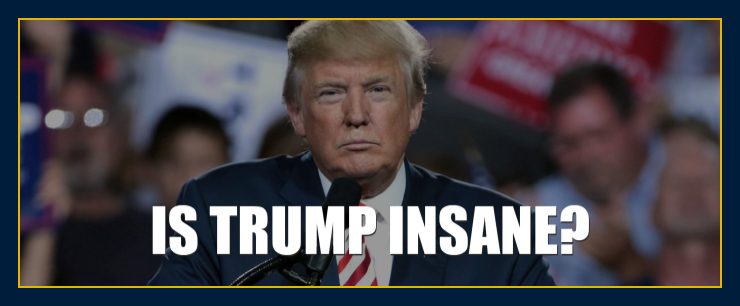 45

45 years of research 
A powerful underlying threat — Trump is only a symptom
---
News and conversation do not go deep enough, and so the problem persists.
---
The same methods Ukrainian president Volodymyr Zelenskyy uses.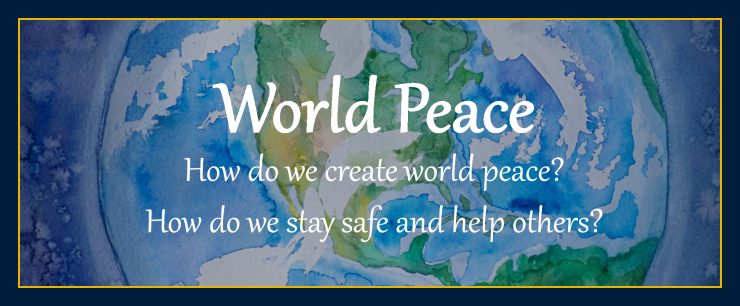 Article resumes.
As previously reported.
---
IS THIS A WAR? Are Trump attacks going to turn into a war? Has Trump started a rebellion that will turn into a full-blown war?
Probably not. Because the offensive is based on a series of delusions and false ideas, the long-term potential is dependent on maintaining the illusion that the election was stolen and other ridiculous notions.
As ignorant as the extremists are, the danger and the threats are real.
The attack at the US Capitol was planned. Who is behind the planning?
The solution to radical thinking and all problems of violence is provided in "The Solution…" and is given in the articles on this site.
News item updates on Trump
Update: Manhattan District Attorney Cyrus Vance's case against former President has gained momentum with the announcement of the grand jury convening. Trump may be facing criminal charges and may eventually go to jail. Whether or not Trump goes to jail is speculation.
June 14th update: The Trump era DOC subpoenaed the personal records of journalists, democrats and one republican (Trump was upset with). Apparently DOC was targeting political enemies at the instruction of Trump. It is shocking, a gross abuse of power and an assault on the separation of powers.
There is a lot of energy in this last incident that will likely lead to an indictment at some point in time. If Trump is indicted or arrested we will post the details here immediately.
June 15th update: Trump CFO, Allen Weisselberg could be charged this summer. This will pressure him to flip. If he does, he will then have to cooperate in the next level of this investigation of Donald Trump and the corrupt Trump organization.
June 21st update: Donald Trump is keeping Allen Weisselberg close. The inside word is that Weisselberg is resisting cooperating.
It is still too early to tell whether or not Allen Weisselberg will flip, but it still seems likely that he will eventually flip. It has also been revealed that the D.A. likely has enough information to indict Trump without Weisselberg's cooperation.
If Weisselberg does flip, it's Weisselberg's decision whether or not he will flip prior to being indicted or after.
Also on June 21st Obama commented that the sweeping voting rights bill is critical to maintain American democracy. Republicans are lining up to prevent it from even being debated. They do not want to talk about it.
June 25th update: The New York D.A. is preparing an indictment for the entire Trump organization next week. Weisselberg has not yet cooperated, and this appears to be the reason why. Weisselberg is probably afraid of Trump.
The Trump organization has been warned to expect indictment.
We do not yet know the charges, yet regardless, this is not good news for Trump. Because the Trump organization has made tremendous profits on lies and improper income as a result of Trump being a former U.S. president, this will hit hard for Trump and his bottom line, which other than his ego, is all he cares about.
This is only the beginning of what is to come. The N.Y. D.A. is likely laying the groundwork for the eventual indictment and arrest of Donald Trump.
Also reported June 25th: The DOJ is going after Georgia for Voter suppression. They sued the state of Georgia today for its new illegal voting law that targets black voters by restricting access to the poles. This is just the beginning of the crackdown on Republican led unconstitutional state laws.
June 30th update: Allen Weisselberg will be indicted July 1st, according to the New York Post and the Washington Post. A grand jury has filed a criminal indictment of the Trump Organization and Weisselberg.
Trump will not be indicted or arrested at this time. This is the first set of charges in a ongoing investigation that will broaden and intensify.
Also in the news today: The House has approved a January 6th Select Committee to investigate the insurrection. This will help to expose the truth about what happened when thousands of protesters, most of them Trump supporters, stormed the Capital.
We do know what happened, however. Trump followers tried to execute Pence and other lawmakers in an attempted coup and effort to stop certification of the vote.
I will post any new developments here.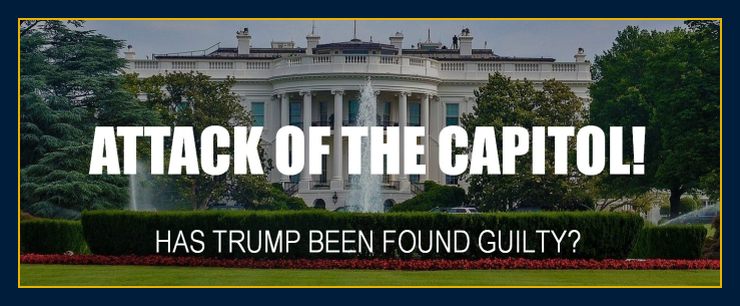 Why is the U.S. is experiencing so many problems? Click below for answer.
---
Donald Trump is actively attempting to destroy the American experiment. If Allen Weisselberg turns on Trump he can help save our country, democracy and future civilization. Everything is at stake and this is not a game. If there is one person on this earth that should be indicted, arrested and go to prison, it is Trump.
State voting bills tracker.
Stop Trump and save our nation. How to contact your representative.
Or show support by purchasing a book.
THE TRUMP PLAN:

BURN AND BOMB!
---
Educated people know what autocracies are like inside places like Syria and Afghanistan. That's why they do not like Trump, they do not want our country to end up like Syria or Afghanistan!  Share this with your friends and loved ones so that they know what it will be like. We need to protect our friends and those we love. It can happen here, the Republicans are already half way there.
Help support democracy, our planet and the survival of the human race!
TRUMP WILL BE INDICTED AND ARRESTED
---
Someone has been telling you this for years.
A powerful underlying threat
---
The cause of division and conflict
---
Security and troops are deployed in all US States and Capitol Cites
---
Defense officials are concerned. Feds warm extremist are embolden to carry out more attacks after the capital siege. Now that we are in the second impeachment trial there could be more attacks.
Digital tips appear to show lawmakers working with extremist. The feds are examining videos and evidence supporting the claims that members of various police departments are involved in the Trump attacks.
Security is ramped up at all state capitals across the US. Troops and national guardsmen continue  to be positioned in many locations despite the fact that Biden is now our new president. Troops are still surrounding state capitals in many  U.S. cities and states.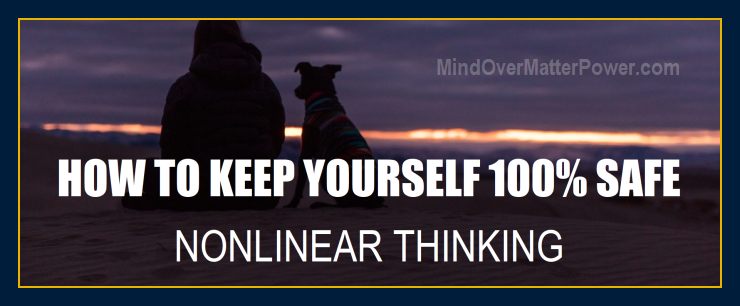 Where when and why are Trump supporters planning more violent attacks in U.S. cities and states?
---
Where when and why are Trump supporters planning more violent attacks in U.S. cities and states? It is unlikely that massive attacks will occur in any city, never mind all major U.S. capitol cities.
No one knows what Trump supporters are going to do next. It is possible that they do not even know. It is important not to fear the worst. It is unlikely that massive attacks will occur in any city, never mind all major U.S. capitol cities. It is possible that there will be scattered terrorist assaults major cities but few if any in and towns across the U.S. Much of the online chatter could be all bark and no bite. Nevertheless, the presence of armed forces and high security will discourage would-be-attackers.
The underlying reasons why Trump supporters are planning more violent attacks, and the solution to the problem
---
The violent attack on the capital, and the continued press coverage has given oxygen to the Trump offensive and opposition to democracy.
Authoritarians fit the profile of individuals inclined to promote violence. An authoritarian is a person that believes some people are superior to others. They believe that the superior people have a right to rule over the inferior people. In their own minds, their negative views of people justify acting violently on others.
The underlying reasons why we are having these problems in our country at this time are given on this website. When we know the cause of the problems we are experiencing, we can solve those problems.
Or we can start a war. However, those who call for war and violence demonstrate the same kind of simplistic black and white thinking that the extremist employ.
War is not the answer but the problem, which in 2021 is well known by the majority. There is a solution, but very few people are aware of what it is.
The solution has to do with understanding how powerful words and thoughts are. Trump has demonstrated how destructive words can be. His words have been adopted by his followers as their own beliefs.
Every aspect of the problem and the solution is given in the solution.
Serious education for solving all problems, public and private.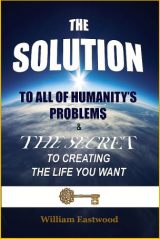 "We can literally change the course of civilization by lifting the race to a higher path through implementing the solution."
— Mario Fusco, TH.D., RS.D, B.S.c.
The result of a 45-year study, the solution gives you the cause of all the disappointments in the world and in your life. Then it gives you the solution.
AVAILABLE NOW
According to the new science based on quantum physics, and as triggered by Einstein's colleague, David Bohm, thoughts have real power to do great destruction. We have seen evidence of this in the attack on the White House.
If words have great power for destruction, they have even more potential to do good and to combat the problem. The solution, therefore, is to use words and thoughts for constructive purposes.
There is a powerful solution in our own consciousness and words
---
We do not have to start a physical war. We can use the same techniques Trump used but for positive and constructive purposes.
Trump supporters are in-effect, brainwashed by Trump. They think that the election was stolen. This delusion is what fuels and drives the violent attacks. Therefore, the way to solve the problem is to dissolve the delusion.
There needs to be a person like Trump, but of a positive and constructive disposition, to achieve this goal. The word needs to be used in a constructive, rather than destructive way.
The media tends to overplay Trump, and this gives his words more energy.
The solution to the problems we are witnessing is to have a constructive and forceful presentation of the truth. We need positive and constructive words to counter the ignorance.
There are millions of Americans that still believe the Trump lies. This is a result of a bigger problem of divided beliefs. This bigger problem is a result science neglecting to convey the nature of beliefs, thoughts and emotions and their power to manifest positive events.
Is this a civil war?
---
We are witnessing a long-term breakdown of civil society. This is happening because people have been radicalized by Trump himself. This is homegrown terrorism.
There is a threat to the people of this country, the Capitol, cities across the U.S. and lawmakers. Normally, such threats would be handled and responded to by the nerve center in the White House. The problem, however, is that the threats are in effect emanating from the White House because it is Trump who instigated the violence in the first place. Mar-A-Lago would hardly send out jets to bomb Mar-A-Lago
Why is this a civil war?
It is a civil war because organized groups of insurgents are attacking the government and other Americans. This could branch out into cities and towns across the U.S.
"Bring a gun." insurgents screeched in radical media recently, law enforcement warned. The mob riots in Washington DC were incited by the president of the United States. This is a President with mental illness. The president conspired by encouraging and inciting the mob riot of the capital of the US because he could not accept that he lost the election to Biden, and instead had to lie to his supporters, telling them he won in a landslide.
Unlike standard news reports, this article is a report and a solution. If you are receptive to the solution of the underlying problem, continue reading.
Everyone knows that America has been divided for some time. It should be no surprise that the polarization is now reflected in government, politics and social upheaval. The division in beliefs has created conflict and has manifested as a tumultuous clash within the White House and now in the lives of Americans.
Potentially the problem could expand, but no one knows for certain what is going to happen. Many authorities are suggesting, however, that this will be a long and painful period for Americans.
Why are Trump supporters planning violent attacks?
---
The expertise expressed within this article is coming from a specialized knowledge of psychology and quantum mechanics. This is new information not many are privy to. Those who want to do more than skim the surface of national and international problems may want to think deeply about what I am about to say.
Thoughts are electromagnetic energy that form events. Beliefs, which are driving the problems in the world today, are thoughts invested with conviction and added emotional energy.
Click above to learn more
FIVE NOBEL PRIZE WINNER'S FINDINGS
The core belief on which our civilization is based is the idea that human nature is tainted, flawed or both, and therefore cannot be trusted. It is this conviction on which the perceptions and biases of radicalized Americans proliferate.
"They are all lying! The election was rigged! ," they shouted as they stormed the Capitol even though it is well known that this may have been the most secure election in history! These are concepts growing out of a distrust of human nature that has been developing in the psyches of these individuals. It is a core belief finding a specific explanation or branch to roost on.
Beliefs are so strong that they overlay reality. These events are evidence that the new science of consciousness is accurate.
There is a very specific and definite scientific process involved. I warned the world about the problem in America in the first of my recent 11 books, "The Solution to All of Humanity's Problems…"
Words have great power and Trump's language is largely responsible for what took place at the Capitol. When his followers accepted what he was saying as being true, they internalized the rhetoric as their own beliefs. The problem is that beliefs manifest. Each person chose to believe what the President said and to act on it, and so they too, are responsible for their own behavior.
Words create thoughts and thoughts determine events and behavior. If the insurgents had listened to the President and instead responded by saying, "no, I do not believe that the election was stolen," then there would have been a far different outcome.
If we focus on the perceived threat and fear the worst, our fears can manifest. It is thus very important to refrain from a steady focus on the problem and focus on a solution from time to time. This is what is taught on this website — the solution.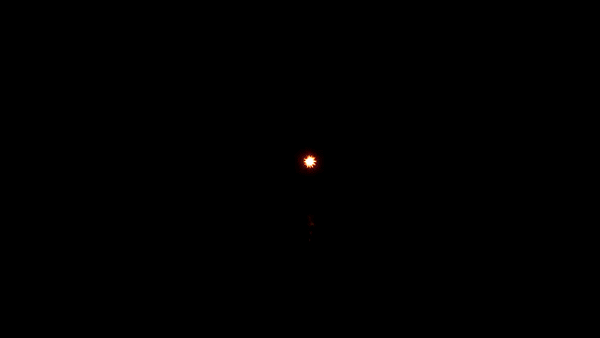 Are Trump Attacks Going to Turn Into a War? Where, When & Why Are Trump Supporters Planning More Violent Attacks In US Cities & States?
© Copyright, 2021, 2022, By: William Eastwood. All Rights Reserved.
Primary article concludes here.
Are Trump Attacks Going to Turn Into a War? Where, When & Why Are Trump Supporters Planning More Violent Attacks In US Cities & States?
---
Where when and why are Trump supporters planning more violent attacks in U.S. cities and states? It is unlikely that massive attacks will occur in any city, never mind all major U.S. capitol cities.
---
CATEGORIES: Is this a Civil War?, Are Trump Attacks Going to Turn Into a War?, Where when and why are Trump supporters planning more violent attacks in U.S. cities and states?, Why Are Trump Supporters Planning Violent Attacks?, The solution to social problems, US President Trump has mental illness, TRUMP RIOT!, What is the Cause of Violent Attack at the Capitol in Washington DC?, US President Trump is reckless, Trump is a psychotic egomaniac, Trump is a criminal, Trump is an evil dictator, True underlying reason President Trump & Putin are undermining our democracy. President Trump is a criminal organization boss, leader & bully. The root of Trump's and Republican's political and constitutional crisis, its cause & reason. Donald Trump & Putin want a return to patriarchal systems of government and family. Click on our site and books to learn more.


Classic dictator and bully tactics
Trump is appealing to the frustrations and fear of a segment of the population that cannot keep up with humanity's progress. His base seeks a return to a more primitive era of less liberty and more strict patriarchal control.
This is why we can't solve our problems.
The concepts conveyed in this website are within these books.