---

Was Trump Arrested? Can Trump Be Charged with Sedition or Murder?
---
Was Donald Trump arrested?
Can Trump be charged with sedition or murder?
Will the former president be arrested and charged with sedition?
I will answer these questions now.
---
Donald Trump has not been arrested. It is possible, however, that Trump will be arrested soon. If he is arrested and charged with sedition or some other charge we will immediately report it here.
Trump is being investigated for tax fraud. Trump may be indicted soon. They will not indict unless prosecuters feel they have a bulletproof case. If Trump is indicted he will be extradited from Mar-A-Lago in Florida.
The State of Florida will have the means to delay that extradition. Trump will be imprisoned in Florida and will not be able to leave as long as he is indicted. A circus will ensue. Typically, those who are indicted try to gain public opinion in opposition to the charges.
Prosecutors have subpoenaed a Manhattan private school to get an insider to flip on Trump.
As previously reported:
In a 60 Minutes interview on Sunday March 21st, a top prosecutor, Michael Sherwin, former acting DC US attorney, says Trump may be culpable for the capital riot, that the evidence is trending toward that.
Sherwin, who had led the Justice Department's inquiry into the riot, adds, "It's unequivocal that Trump was the magnet that brought the people to D.C. on the 6th. Now the question is, is he criminally culpable for everything that happened during the siege, during the breach?"
"We have people looking at everything," he said.
The sedition law is for trying to overthrow the government. However, there is another little-known law that Trump could be charged with for giving aid or comfort to an insurrection.
---
Trump can be charged with sedition. However, it is not as likely that he will be charged with a murder related offense.
Federal prosecutors are planning to soon charge insurrectionists with sedition and murder. This will put increasing pressure on them to bring similar charges against Trump. Because Trump has incited the insurrection, it is likely that prosecutors will find Trump to be legally culpable for the siege, and he too may be charged with sedition. Murder charges are less likely but not out of the realm of possibilities.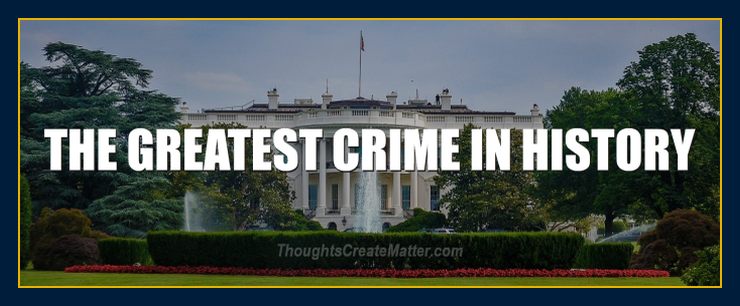 ---
An federal ex-prosecutor has stated that sedition charges are likely against insurrectionists but was unclear as to whether or not Trump would be arrested and charged with sedition. Prosecutors are looking into the role the president played in the insurrection. While it is abundantly clear from the video record that the President was the magnet that brought everyone to Washington DC, prosecutors seem to be divided on charging Trump with sedition.
Trump may be culpable for insurrection due to insurrectionist statements to the FBI. Approximately 400 of the 800 insurrectionist charged stated that they sieged the Capitol because Trump told them to. Even a single person storming the Capital because of the President's instruction is sufficient to charge the President with sedition. However, federal prosecutors are likely concerned about the consequences of charging the former President.
The concern of prosecutors is that if they charge Trump with sedition they may further divide the country and embolden the far-right. Regardless, charges may be levied against Trump and he may be arrested at any time.
Reasons why Trump may be arrested
---
Evidence is being collected by federal prosecutors that is bringing them closer to a possible arrest of Trump on a sedition charge. The reasons why Trump may be arrested are many. Recently it has been pointed out by prosecutors that the siege of the capital on January 6th resembles a military action because it lasted for hours. A spontaneous and unplanned riot would have been of briefer duration.
If it was anyone other than the former president being considered for arrest, charges may have already been filed. But because it is the former president being considered for arrest, and because Trump's arrest would be a high profile, political event on national television, prosecutors are busy planning for all potential issues that could affect their ability to successfully bring a sedition conviction against Trump.
---
The violence and mob rule at the capitol was a direct result of a distinct negative set of beliefs. Their abhorrent behavior is a product of their beliefs.
EASTWOOD
A JOURNEY OUT OF THE ILLUSION explains how to survive the coming changes that have already begun. Survive and thrive or perish. Understanding will change the world as we know it.
Metaphysics based on the new scientific paradigm of University of London physicist David Bohm, a former protégé of Einstein's and over 45-years of research and application.
COMING SOON
The American hybrid beliefs responsible for a growing radical ingrown terrorism consists of a mix of Darwinism, materialism and religion's concept of a sinful human carried over from past eras.
What we witnessed on January sixth, 2021 was a textbook example of how negative beliefs in human unworthiness mixed with radical American beliefs rooted in negative scientific and religious worldviews can give rise to dysfunction, mob-rule and chaos.
WILLIAM EASTWOOD
THE SOLUTION... is powerful enough that government officials previously removed it from publication. Explains the underlying cause of a divided world and contains simple methods you need to create the life you want. Be held down no longer, read this book while you can! Understanding will change the world as we know it. Open your mind now! Be free!
It is all here, in the solution.
"We can literally change the course of civilization by lifting the race to a higher path through implementing the solution."
— Mario Fusco, TH.D., RS.D, B.S.c.
424 page paperback / eBook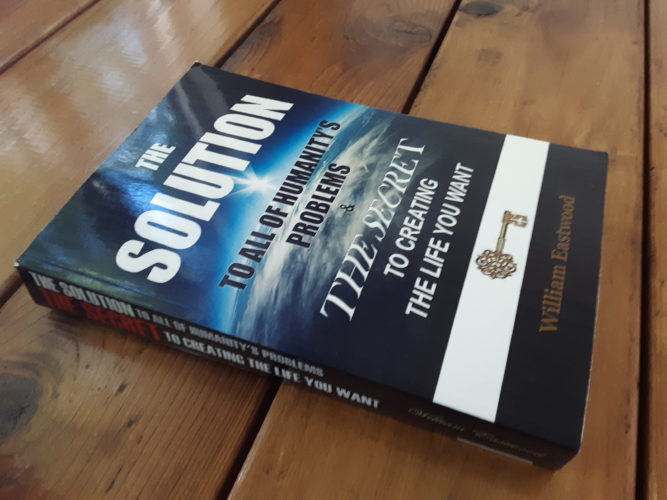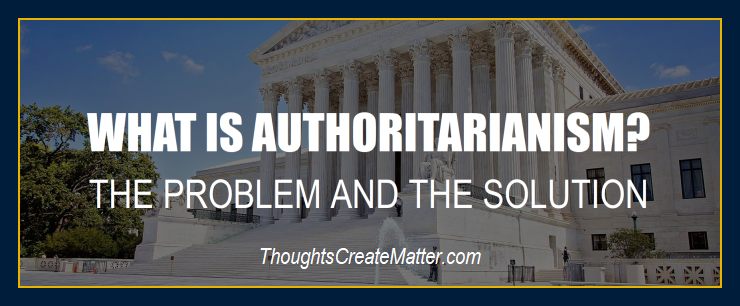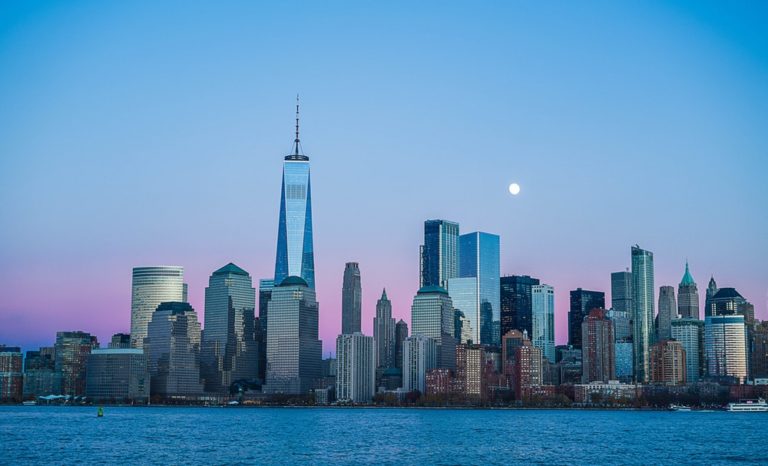 The political and many national problems in the United States  are due to the beliefs. The true underlying origin and cause of these negative beliefs are revealed in "The Solution."
Trump's election is a symptom of deeper problems that are a result of the failure of modern science and mainstream worldviews.
Every aspect of the problem and the solution is given in the solution.
"We can literally change the course of civilization by lifting the race to a higher path through implementing the solution."
— Mario Fusco, TH.D., RS.D, B.S.c.
Available in paperback and eBook.
---
Aspects of classical physics have been disproven. Matter and consciousness are the same thing.
We are joining forces with top physicists in a break from established thinking to create a new kind of science to bring people the answers they deserve.
The multifaceted solution — the unveiling of new science — is outlined in our about us page (below).
Click above to learn more
Your senses project your reality and then perceive that reality.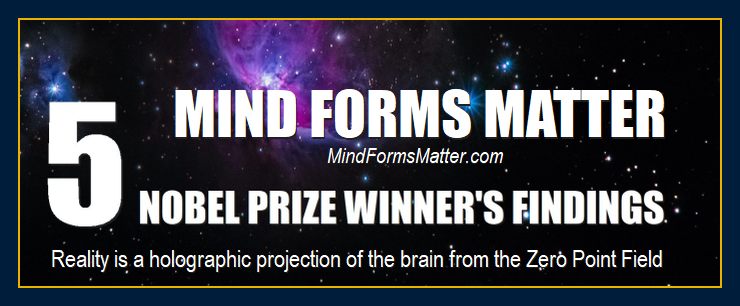 You are in control of your experience. At any time, matter can be completely changed by the activation of conscious thought. Your environment is a product of your thoughts and emotions. By projecting the specific thoughts and emotions that embody your desires you can immediately begin a process of change.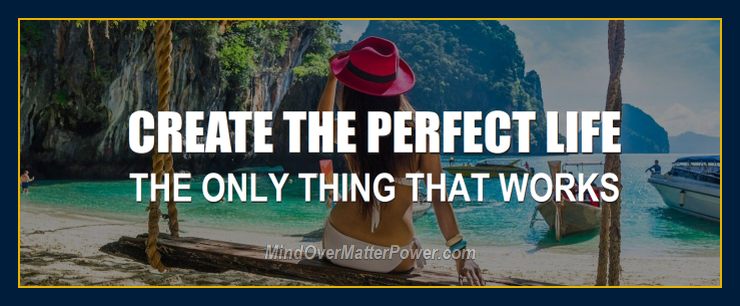 New science application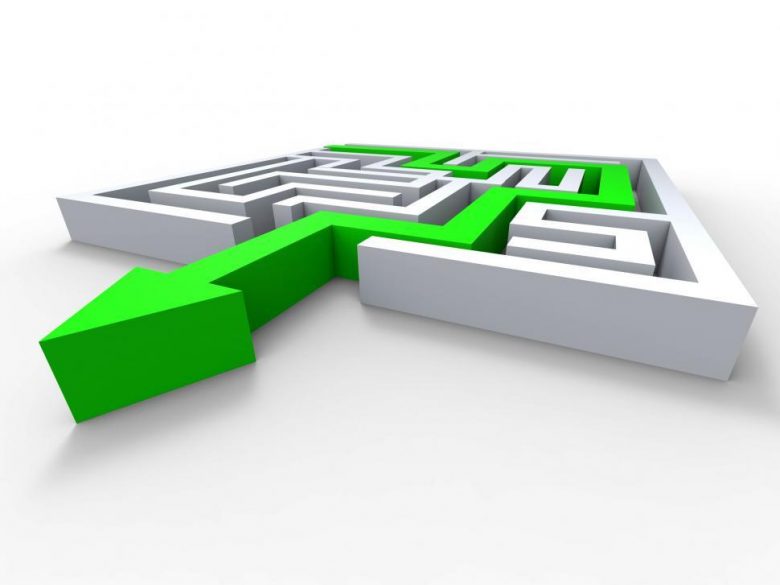 The journey of transformation (life is a journey, not a destination)
Our civilization has in the past thought that matter forms ideas, but it is just the opposite. Ultimately, everyone will discover that the events they experience are holographic projections; manifestations of "past" thoughts.
We create our own reality. If you study this material long enough, it is inevitable that you will finally come to this conclusion.
The more open you are to the idea, the more the evidence begins to present itself. Eventually many people experience a shift which feels like they are awakening in a dream that they are creating with their own thoughts and emotions. Once this happens you realize the true power you have to shape events.
After realizing that your thoughts create your reality it is just a matter of learning to focus your thoughts properly. Beliefs must improve, attitudes and expectations must improve, and positive emotions need to be fixed primarily on the sense of acquiring and having what is wanted rather than lack and frustration. This can be difficult to do in the face of contrary evidence, such as the disturbing news about the coronavirus, a lost job or whatever you are struggling with now.
Embrace the paradigm in full
True mastery is a result of acceptance of a new view of reality and a willingness to go all the way. This means you understand the true nature of time and probabilities. You must commit to the wonderful truth rather than think it is too good to be true. If you doubt the process, the doubt itself is like static and interference.
Proper focus is an art and science
How do you create a sense of well-being when the country is in lock-down and markets are in free-fall? It is often difficult to do this. We may remain with one foot in the old world and one in the new paradigm. This is generally far less effective. You must realize that as your thinking and focus changes so will your reality, but time is usually required. The mind must be repatterned.
Be daring, brave and confident
To create what you want you must be very brave. You must be willing to dispense with the comfort blankets. When it comes down to it, most people cannot completely let go of familiar beliefs and subjective habits of perception. Often, we are addicted to the idea that other people and situations prevent our success. Our institutions and societies are based on the idea of victimization.
No one can stop your thoughts and dreams from manifesting but you
Other people and situations, no matter what they are, cannot prevent your desires from manifesting. If this statement upsets you, it reveals the intensity of the belief that you are a victim or are held-back despite your will. The problem with such a reaction is that it speaks of belief and belief is thought, and thoughts create your reality. Beliefs are the strongest kind of thoughts; they are thoughts that we have invested with strong conviction. These carry emotions that show what we really believe.
The strongest conviction wins
We create according to the strongest convictions within us, and these are typically fears or the idea that we are not good enough to create what we want in life. We often hide these insecurities from ourselves by denying that is what we really believe. But if we feel anxiety first thing in the morning, this is a beacon as to what is holding us back, and it is a means of discovering our hang-ups.
Your emotions tell the truth
Your emotions will tell you what you really believe about something. How you feel speaks of your predominant belief that manifests as your experience. Beliefs create events on inner levels of consciousness and these pre-matter events evolve and are eventually projected by the brain and five senses as a hologram. Your environment is that hologram.
Where Do We Create Our Reality?
A master regains intuitive knowing and reinforces it with intellectual understanding. They apply the principles and adhere by the new worldview faithfully despite inner pressure to break with understanding and join the world of victims.
Everyone knows what mainstream science will not admit
Many ordinary people as well as psychics are certain that they receive some kind of spiritual help. This can only come from other levels of reality. Millions of people believe their thoughts affect people, reality and physical matter.
Edgar Cayce, who was perhaps the most renowned psychic in history, could put a book under his pillow when he was a child, and wake up in the morning knowing the content of the book. This is why he was called the sleeping prophet.
This is possible because every object in your environment is an extension of energy that connects to the level of creation that allows it to exist. There are extensions within books similar to telepathic cords. This represents energy being projected holographically.
Every object around you is a holographic projection of your mind that connects you to the innermost portion of your soul that creates them.
If you want to break old patterns and habits of perception, bring powerful books into your life and remain centered on what they represent — the truth you are bringing out within yourself by having them in your presence. Once you materialize something in your life, an energy pathway continues to exist, even when the object is long-gone.
---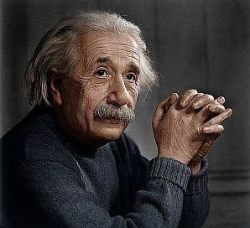 "We cannot solve our problems with the same thinking we used when we created them… A new type of thinking is essential if mankind is to survive and move toward higher levels."
— Albert Einstein
.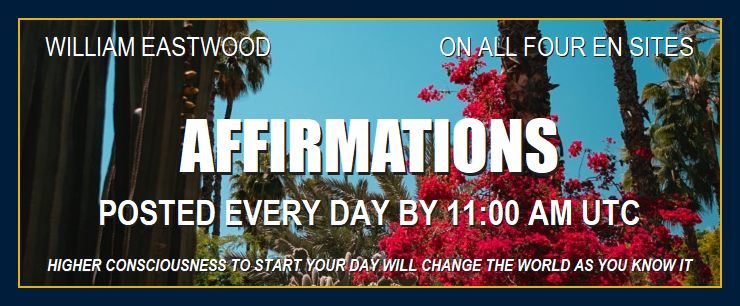 ---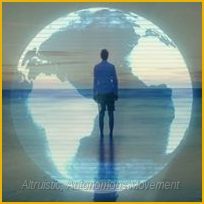 The complete philosophy on the four EN sites is universally applicable; meaning it can potentially solve every kind of problem. There is starvation in the world… children suffering… conflicts to be resolved (see: EN mission statement).
Because Earth Network websites are funded through book sales, when you buy a book, consider it a donation helping people around the world (see: Mission Great Civilization).
---
My story is a success story.
WILLIAM EASTWOOD
"THE SOLUTION…" is powerful enough that government officials previously removed it from publication. Explains the underlying cause of a divided world and contains simple methods you need to create the life you want. Be held down no longer, read this book while you can! Understanding will change the world as we know it. Open your mind now! Be free!
It is all here, in the solution.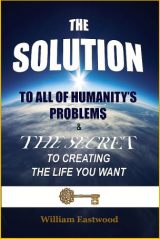 "We can literally change the course of civilization by lifting the race to a higher path through implementing the solution."
— Mario Fusco, TH.D., RS.D, B.S.c.
Available in paperback and eBook.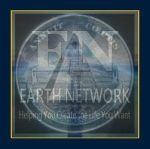 .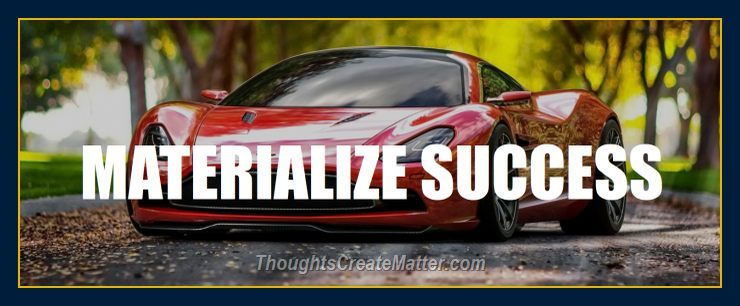 Click on image to learn more.
TWO OF 12 POPULAR BOOKS BY WILLIAM EASTWOOD
    
THE FIRST KEY: $3.99 International 5 STAR Review:

Phoenix

Reviewed in the United Kingdom on March 9, 2020
Verified Purchase

I have read many reviews on many books which rave about the content. However, this is the book which sets it all out: scientifically describing how we create reality. Go on ,I dare you, pick it up and read it…you won't, no can't , be left in the same place when you have finished it. Essential information is contained within. You have been warned!!
Also available in paperback.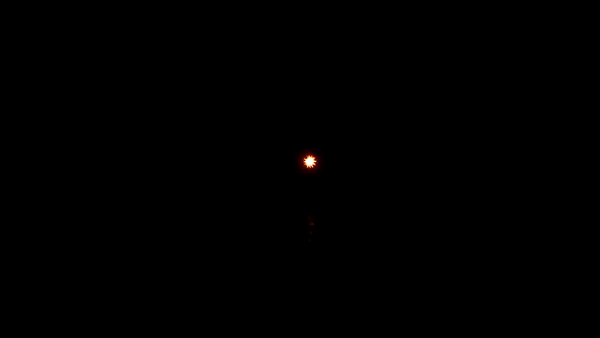 Was Trump Arrested?
Can Trump Be Charged with Sedition or Murder?
© Copyright, 2021 By: William Eastwood. All Rights Reserved.
Primary article concludes here.
---
FOUR SCIENTIFIC EDUCATIONAL SITES — ONE PHILOSOPHY
A singleAMAZING philosophy!
100's of articles!
4 EN websites!
They are meant to be used together.
Click between them!
Click below for list of articles.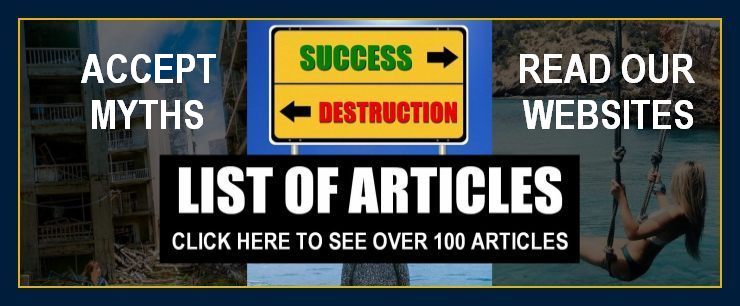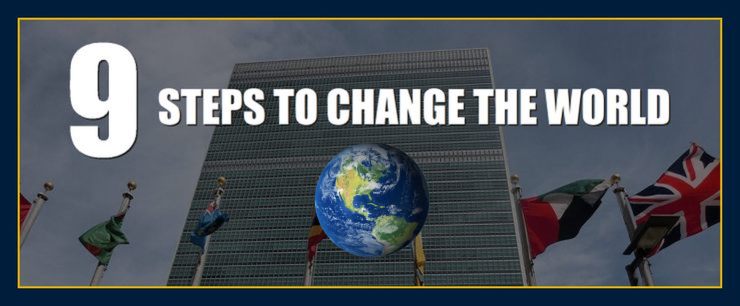 Thoughts Create Matter Links
Was Trump Arrested?
Can Trump Be Charged with Sedition or Murder?
---
CATEGORIES: Was Trump arrested?, Can Trump be charged with Sedition or Murder?, US President Trump has mental illness, Why does Trump want to hire writers?, Why does Trump seek to use writers to sell lies to the American people?, Does Trump want fake news to lie about his failed coup attack and failure as a president?, What is the Cause of Violent Attack at the Capitol in Washington DC? Click on our site and books to learn more.

Classic dictator and bully tactics
Trump is appealing to the frustrations and fear of a segment of the population that cannot keep up with humanity's progress. His base seeks a return to a more primitive era of less liberty and more strict patriarchal control.
The concepts conveyed in this website are within these books.