---

US President Trump: Mental Illness; Recklessness; Psychotic Egomaniac; Criminal; Evil Dictator
---
No person is truly evil. A person's beliefs can lead to behavior that is harmful, and to effects that seem evil. There is no hell or evil as many of Trump's voters believe, but ignorance leads to evil-like effects, and so his voters are in effect voting for the demise of themselves, their families and civilization — hell on earth.
Some say that U.S. President Donald J. Trump is a reckless psychotic with mental illness who is an egomaniac evil criminal dictator. President Donald Trump is destroying the planet and human race via abuse of power.
I am not ridiculing Trump but using keywords to reach more people so that I can warn them as to what they are voting for. If Trump is elected again, look for ten+ foot ocean rise, global chaos and the eventual loss of our atmosphere.
Trump is not trying to be evil, he is simply ignorant, highly egotistical and ruled by fear. Because he does not want to go to prison, he will sacrifice anything to be reelected. He is not aware of what the consequences of his actions will be on civilization.
---
It is 8:00 pm January 6th as I comment on what I am watching happen in Washington DC. A riot instigated by Trump is an example of what Trum does—he destroys everything he touches. has led to This is a perfect example of a runaway ego that I warned the world about in my book, "The Solution to Humanity's Problems…"
---
4.2 Billion years ago there was life on mars
NASA had discovered fossilized evidence of a thriving planet. What happened? 4.2 billion years ago mars lost its electromagnetic field (died) and the sun stripped away its atmosphere. What caused this to happen?
ANSWER:

They elected someone

like Trump.
Click on this link to see what a few more degrees of global warming can do → scientific conversation.
Americans have in effect voted for dramatic ocean level rise, climate change and the potential failure of civilization. People do make mistakes, but to vote for Trump again is as mistaken as it gets. I wrote my first book to combat the thinking style and dangerous beliefs that Trump stands for and so it bothers me greatly to see people in my home country voting for what I warned the world about.
We can either create a new era for civilization or we can destroy ourselves. The Solution warns you of the single most important issue facing civilization at this time.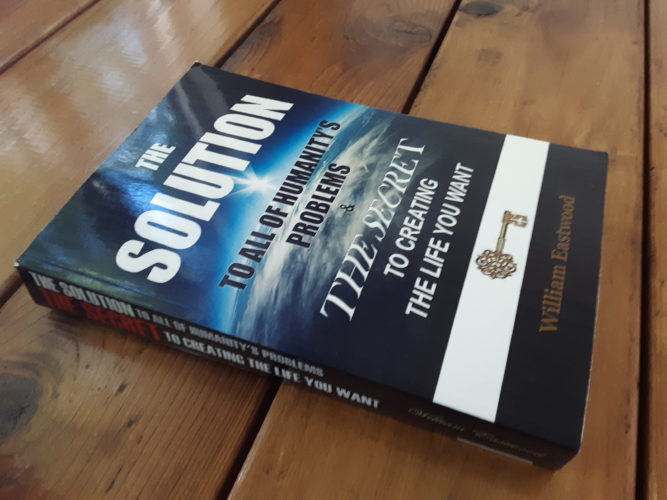 The purpose of our websites is to provide you with all you need to know to be successful in all areas—in intellectual and spiritual knowledge, business, finance, health, love and relationships.
Due to Einstein's theory of relativity and quantum mechanics introduced early in the twentieth century, scientists have discovered empirically that the principles of classic physics could not be correct.
The collapsing wave function, for example, introduces an observer (consciousness) and explains how the energy state of unlimited probable events is transformed into a single physical particle we can observe.
The new science after Einstein accounts for all the successes of the older classic theory and for all the data that are incompatible with classic principles (fixed time-space constraints).
QUANTUM PHYSICS MIND-BRAIN MODEL
Previous science serves as the foundation for our civilization and is thus like a locomotive barreling down the tracks that will not be stopped. Therefore, even though a new factual science proves classical physics wrong, you will find endless attacks and rationalizations on the collapsing wave function discovery online. For this reason we point out the scientific studies and summaries you can trust that you may want to view.
COLLAPSE THE WAVE FUNCTION/MANIFEST
The collapsing wave function reveals mind-matter interaction which then leads to a new scientific paradigm, a new field of science, a new psychology and new and more effective methods by which to approach life and achieve goals. The collapsing wave function, for example, is evidence of thoughts (consciousness) manifesting, which then suggests a much easier way to create what you want in life, which is what we are providing you with here.
We give you a new psychology and methods of achieving goals.
Right here, right now, we are introducing a new field of science.
CAN & DO YOUR THOUGHTS CREATE YOUR REALITY? DO SCIENTISTS BELIEVE CONSCIOUSNESS CREATES MATTER?
Many top physicists do know that thoughts create matter and reality
It is the rest of science, media and the world who do not want to listen to what they are saying.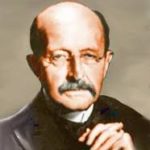 Max Planck,
Nobel Prize
Winning
 father of quantum mechanics says,
"I regard matter as a derivative from consciousness."
— The Observer,
1931.

Max Tegmark (Click button for MIT paper)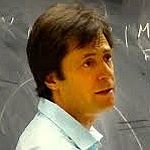 Max Tegmark of MIT, says that consciousness is a state of matter.
CONSCIOUSNESS IS A STATE OF MATTER: MIT
New history-changing science transforming our personal and collective reality at this time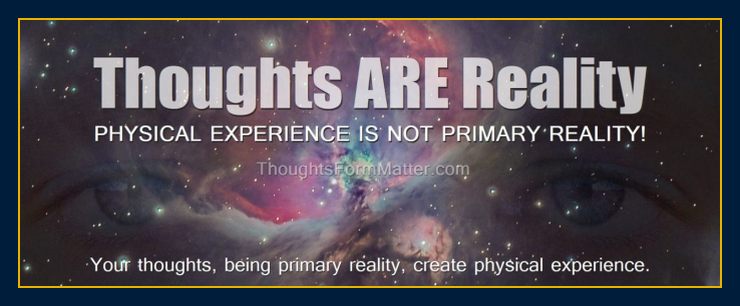 An explanation of how consciousness creates matter is inherent in wave-particle duality. The concept of an alive universe, a universe entirely composed of consciousness, is supported by the greatest scientific discovery of all time.

In his 1924 Ph.D. thesis and groundbreaking contributions to quantum theory, Nobel Prize winner, Louis de Broglie postulated the wave nature of electrons and suggested that all matter has wave properties. This concept is known as wave–particle duality, and forms a central part of the theory of quantum mechanics.
These theories are tested and proven to be facts. We know that quantum mechanics is correct because the mathematical algorithms are consistently relied upon in scientific applications and to build advanced scientific devices that work amazingly well.
EN's Basics & Starting Point for Most Readers
The wave-aspect of anything in nature is an energy field that contains huge amounts of information.
What is a thought but an energy field containing information?
Both waves of matter and thoughts are electromagnetic energy. Matter and waves are the same thing. The facts are right in front of us.
Your unlimited true nature & matter creating consciousness
Your mind is connected to everything in the universe, can bypass physical laws of cause and effect and time and space restrictions, and can permeate any seeming barrier.
Non-classical physics mind-brain science is superior to all previous models on which traditional psychology and self-help are based.
QUANTUM PHYSICS MIND-BRAIN MODEL
QUANTUM TUNNELING NON-CLASSICAL EFFECT
THE HOLOMOVEMENT & UNDIVIDED WHOLENESS
CONSCIOUSNESS IS A STATE OF MATTER: MIT
The science on this page supports the primary purpose of this site — to empower you to be successful in all areas — in intellectual and spiritual knowledge, business, finance, health, love and relationships.
This site is personal self-transformation wisdom that is meant to be exciting and fun to learn.
---
For something to be true it must make sense to the heart and mind. But that does not mean you need a scientist to go to the next level and to create the reality you want to experience.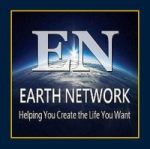 Many people are searching for a scientific finding that will validate what they feel on a deeper level. That is good, but if you are a person that insists on a dry traditional scientific explanation for everything, that requirement can restrict you. I am moving you closer to your own heart and intuitions as the arbiters of truth.  A greater range and experience of love and understanding is available to you. Read more.
All of this is leading to a new paradigm, the paradigm I have lived by for almost 50 years
When we look at a tree we do not see the roots, but we know a tree has roots. The same principle holds true for you. Your consciousness has a deep inner reality.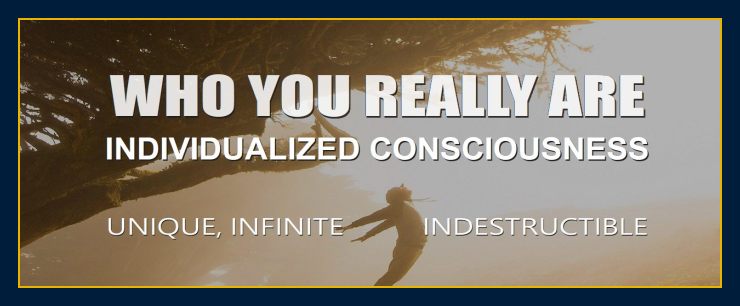 IS EVERYTHING TAUGHT IN SCHOOL FALSE?
EVERYTHING YOU ARE EXPECTED TO BELIEVE & WERE TAUGHT IN SCHOOL
IS FALSE
People want and need to believe what they were taught, but what they learned is based on fifteenth-century science which quantum physics—the study of life—proves wrong.
Click on images to read corresponding articles.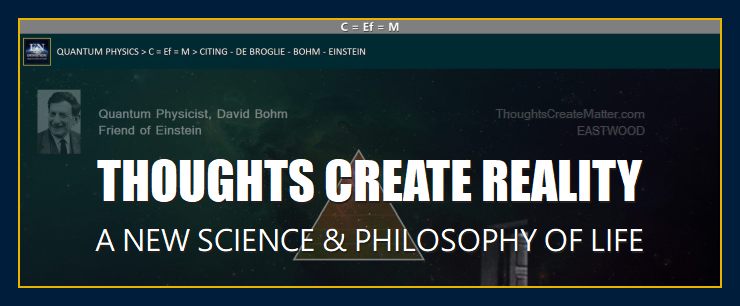 Not only is most of what we learned in school false, but it is highly disadvantageous.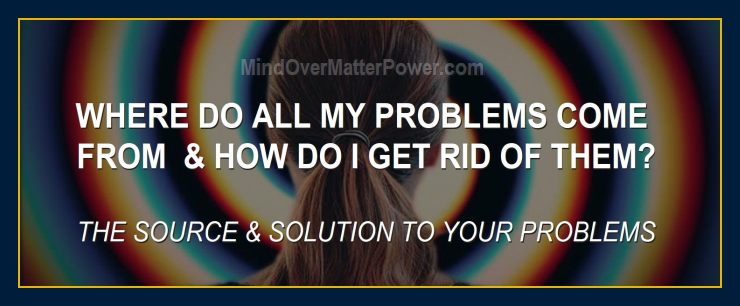 THE GREAT MYTH OF MODERN MAN
Materialism, Darwin's Theory of Evolution, Freud's psychology, most theories regarding human nature in mainstream psychology, and scientific thinking in general (ideas about time & space) are all incorrect and detrimental.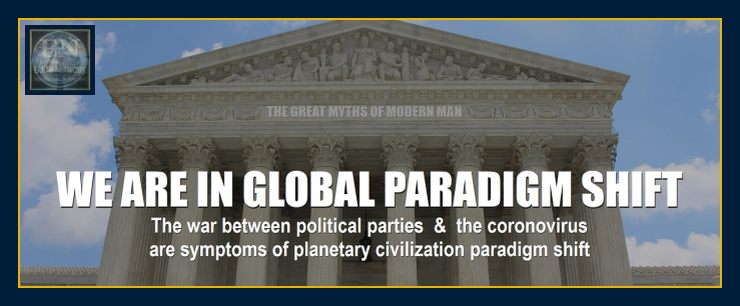 FREE ARTICLES & EDUCATION
Your beliefs, thoughts and emotions create conscious units which grow and combine below your subconscious. When they reach sufficient intensity they manifest as events or objects in your life.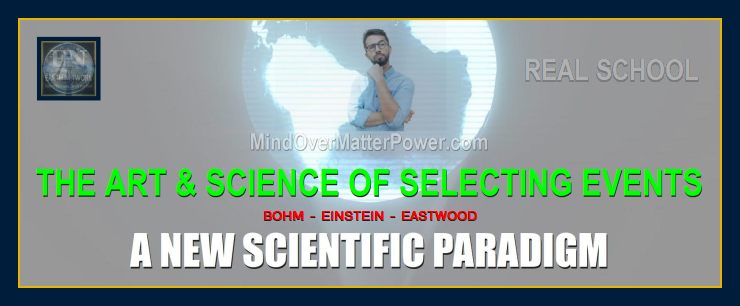 Everything you have learned is wrong!

I want to achieve my goals now! Click below if you want to shop for books.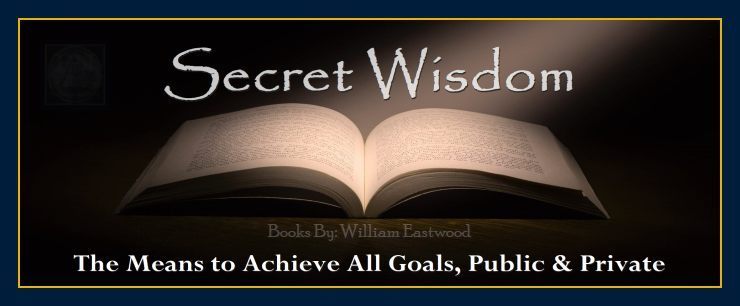 WHERE ARE THE BEST SITES & ARTICLES?
Click above to learn more
CONSCIOUSNESS IS A STATE OF MATTER: MIT
To learn more about Trump's beliefs, click here.
This is a man who rose to power through corruption. The Trump family is a low-level crime-family. Trump may be impeached and will likely go to prison, but unlike Nixon, he may rip down our government in the process.
There is a danger of the U.S. falling as a world leader and democracy. There are so many other dangerous possibilities that they cannot be enumerated here.
Trump had nothing to do with building up the economy. Obama inherited a bad economy and fixed it for Trump. Trump is now in the process of destroying our economy.
Trump is hypnotizing people. People can only see what corresponds with their beliefs because their thoughts, beliefs and emotions create their reality and filter their perception.
Scroll down to continue reading article.


Helping you to create the life you want!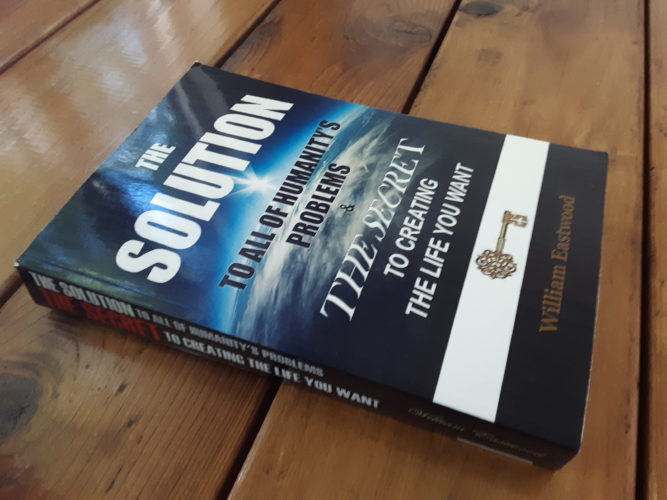 "THE SOLUTION TO ALL OF HUMANITY'S PROBLEMS
ENDORSEMENT
"We can literally change the course of civilization by lifting the race to a higher path through implementing the solution."
— Mario Fusco, TH.D., RS.D, B.S.c.
.
Here and now, we have the power to work magic of such proportions we have never fathomed. We must recognize the fantastic power we possess and learn to use it constructively. Such power waits for us to claim it, yet something prevents us from recognizing and utilizing it in our own lives.
The message in this book is powerful enough that government officials previously removed it from publication. This book explains why institutions and law-based worldviews are designed to restrict you and reveals what is driving our problems in the world today. Be held down no longer, read this book while you can! Understanding will change the world as we know it. Open your mind now! Be free!
It is all here, in the solution. 424 pages.
The content of Earth Network websites is based on this book.
Is EN's best book available in eBook format?
ePub: eBook
ENDORSEMENT
"In editing 'The Solution…', my perspective as a scientist with doctorates in theology is that 'The Solution…' bridges science, metaphysics and true religion.
We can literally change the course of civilization by lifting the race to a higher path through implementing the solution.
- Mario Fusco TP.D, RS.D, BSc.
DREAMS DO COME TRUE
From the upper echelons of the scientific establishment comes a completely new definition of reality and the human being. The most advanced physics in the world suggests that accumulated knowledge in all fields is based on a false premise.
If so, all curriculum from grade school to university will need to be entirely overhauled. The end result will be a complete and total reversal of focus that will bring about a new human with entirely new and radical ways of achieving goals and solving problems. But we cannot do that while the pestilence prevents us and civilization from entering the promised land.
Learn how to become powerful and unstoppable by having the right knowledge. We unknowingly wield immense power. We must recognize the fantastic power we possess and learn to use it constructively.
Here and now we have the power to work magic of such proportions we have never fathomed. Yet unseized, such power waits for us to claim it. It is of no use until we awaken to it.
It is all here, in the solution.
This remarkable new way of looking at the universe is supported by two more of the world's  most  eminent thinkers ― Stanford neurophysiologist Karl Pribram, & University of London physicist David Bohm, a former protege of Einstein's.
The author attributes his success to the application of these principles. He has achieved at the highest levels of success due precisely to these principles. They do work. They are tried & tested.
Buy Direct
Bulk rate discounts for groups, schools & universities.
Websites based on this book.
Click above to learn more
The phrase "war on the press" was used by

Hitler
War on the lying press: "Marxist Lügenpresse," according to Hitler.
The assault of Jews expands to the assault of  immigrants (everyone that is not like me).This is the same "us verses them" degrading used by all bullies, thugs and ruthless dictators.
This rhetoric was employed by Hitler because a free press is an instrumental and defining agent in a democracy. The press acts as a system of checks and balances to alert the public to ulterior and nefarious motives.
"What Is the Cause of..."
Follows the ideas in "The Solution..." but more advanced. Explains the real cause and solution of all personal and social problems, as well as methods to achieve goals based on holographic universe theory.
Solve YOUR problems and the world's problems at the same time. Nothing else like it exists in the world. We now have a profound method and means to dissolve global problems and achieve our goals.
This remarkable new way of looking at the universe is supported by two of  the  world's  most  eminent thinkers ― Stanford neurophysiologist Karl Pribram, and University of London physicist David Bohm, a former protege of Einstein's.
There is a very real possibility of civil war in the U.S.
A democracy is not automatically safe from destruction. A democracy can fall if the people within the democracy cease to value and uphold the underlying principles in the democracy. That is exactly what the republicans are doing right now.
President Trump's rhetoric is creating inflamed passions that are already leading to terrorism from within the U.S. and could easily lead to an outright civil war.  Trump is inciting violence and division with his outright lies, and this has encouraged radical ingrown terror. He built his criminal empire through intimidation and now he is attempting to run the government the same way.
You can't work with people if all you know how to do is attack them. You can go on a negative campaign to appeal to negative people who play the role of victims, but you can't run a car wash with that mentality, never mind the free world.
Most of the people in Trump's administration have been publicly humiliated by him. Some have been fired or have resigned, and many closest to him have become felons.
Bullies appeal to the madness within people, and the most negative beliefs that are underlying all of our personal and national problems.
This is why we can't solve our problems.
To learn more about Trump's beliefs, click here.
His beliefs are a good example of the main problem that could cause our civilization to fail at this time.
The True Cause of School Shootings
The mail bomber, Cesar Sayoc, was known to be attending Trump rallies and was obsessed with Trump and his messages. A photo in the window of the mail bomber's van has a target on Hilary Clinton's image, and most of the van is devoted to pro-Trump, anti-Democrat messages.
The synagogue shooter, Robert Bowers had published numerous posts about his theory that Jews were financially supporting an invasion of immigrants into the U.S. Bowers ranted about the caravan of Honduran migrants president Trump has been lying about to inflame his base.
Trump's psychology and worldview is identical of that of terrorists and ruthless dictators. He is creating fear and distorting facts on a massive scale to advance Trumpism. Trumpism says all people (but me) are basically bad people.
The Honduran Immigrants are not terrorists as Trump claims. They are people escaping violence and seeking refuge in the proper legal way it has always been done. We are a country of immigrants.
Trumps lies are all calculated moves to dupe the public into believing whatever he impulsively feels will help Trump.
Read: WOLA: Advocacy for Human Rights in the Americas: Stand against hateful rhetoric and policies that threaten human rights.
Transition from Democracy to Dictatorship
If Trump is above the law, he can use his position of power to take over the functions of government to suit his own purposes. He could put judges in place that serve him rather than the constitution. He could bully congressmen and run the government with intimidation tactics.
Once Trump has fear-based control of the various departments of government he can run the U.S. as a dictatorship.
All of this has already happened.
Our government officials are no longer serving you, they are being bullied to serve Trump, and are so afraid of the bully that they won't do what is right.
This is why we can't solve our problems.
The Process Happens in Stages
Officials become fearful of being called out by Trump and so in fear do what Trump wants rather than what the constitution calls for. The further along one gets in the progression the less the government operates like a democracy and the more it operates like a totalitarian police state. Once it reaches a critical point, the democratic proper functioning of government then fails and falls.
.
The True Cause of All Degrading & Violence
The US democratic system does not need to fully collapse in order for severe damage to occur. If Trump can keep a republican majority in the house for two more years he can do a lot of damage to the systems of government. Our liberties will no longer be protected.
It is possible that he could do enough damage to gain corrupt advantage in the next election through the adjustments made. That could mean another four years of destructive actions to the functioning and systems of government.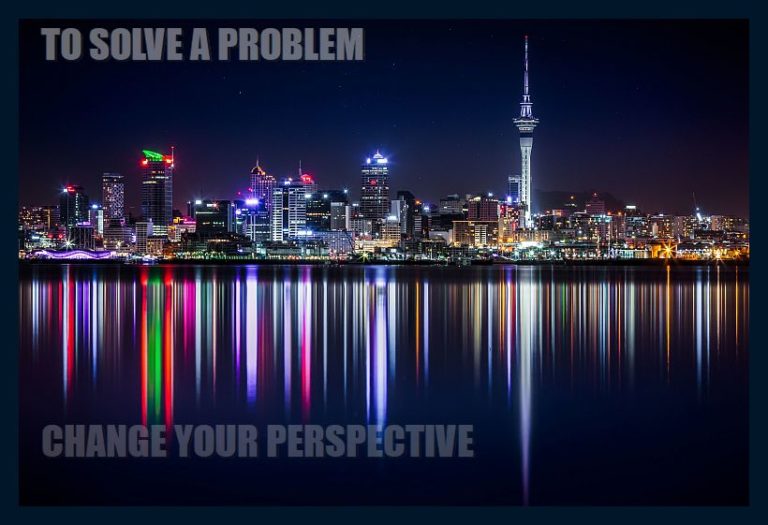 The Wolf, however, did truly come at last.
Trump is setting an example of what not to be like
Using Donald Trump as an example, we can all learn what does not work and what not to be like.
All this article is meant to do is help people to make the correct common sense decision. If that is done the election of Donald Trump can have great value as an educational experience. Click here to read my article on how Trump's election can have positive effects by serving as a warning as to how destructive certain beliefs are. That is what my book, "The solution…" does, it is a greatly needed wake up call that will help you and civilization to avoid great peril and destruction.
If we do not learn this lesson we are doomed.
To learn more about Trump's beliefs, click here.
His beliefs are a good example of the main problem that could cause our civilization to fail at this time.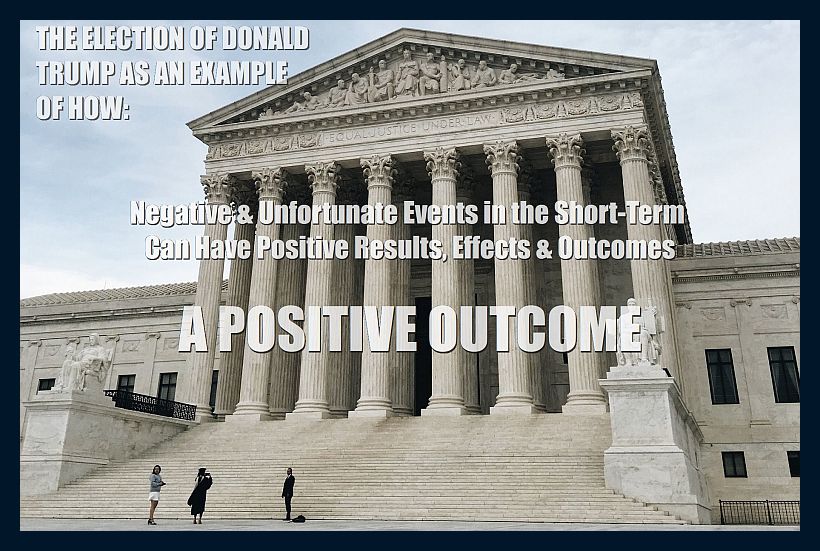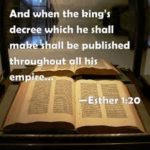 Patriarchal structures of government and family tend to demand obedience to the male ruler and his laws alone. When Trump rejects the free press and the rule of law, he is trying to take control of the media to project his belief that the patriarchal system and his domination is morally correct. He is attempting to use the U.S.  judicial system as his own personal attorney to protect this position.
Kings in the middle ages and the tribal rulers before the middle ages were males who believed they had absolute right in all matters of state and family. Typically, these authoritarians claimed that their position and right of power came directly from God.
Dissent, being viewed as an attack on the monarch's authority, was treated as high treason, a deplorable act demanding the most extreme form of punishment. Punishments for disobedience or contrary belief (dissent) were severe and harsh (such as quartering).
Trump has advocated for the death penalty for children who were later found to be innocent.
To escape the negativity and find the solution, click below.
Intimidation, Bullying & Other Control Tactics
Anyone perceived to be a threat to his absolute power is demonized, degraded, demoralized and ridiculed. This is a classic formula tyrants and bullies use on their victims. In time of war, for example, Hitler made films that portrayed Americans as being demons.
US NEWS REPORT: Trump's & Hitler's formula identical
A Lethal Combination of Tactics
Trump is gaslighting America.
Dictators obtain power by silencing their opposition or any voice of reason which challenges their ideology and perceived absolute right to power. To achieve these ends the tyrant seeking power takes control of the free press and then uses it to misguide the population.
Typically, the monarch will appeal to people's fears and prejudices by demonizing and condemning their opposition. The scale of severity ranges from torture, to ostracizing, to ridicule.
Bullies ridicule their victim to dissuade onlookers from doing anything about the mistreatment of the bullies victim.
Rather than standing up to the bully and defending the constitution the republican congress is complicit.
A Bad Pick
Trump used the press to claim he made his fortune himself, when in fact he was a millionaire by age nine. Through tax fraud schemes he paid only 5% on $400,000,000.00 he inherited from his father.
At the time of this writing, his lies are closing in on 5,000 since he became president.
Donald Trump is undermining of democracy and we are entering a constitutional crisis. If this is allowed to continue we will not be able to contain the damage to or institutions that we depend on to protect our liberties and the constitution.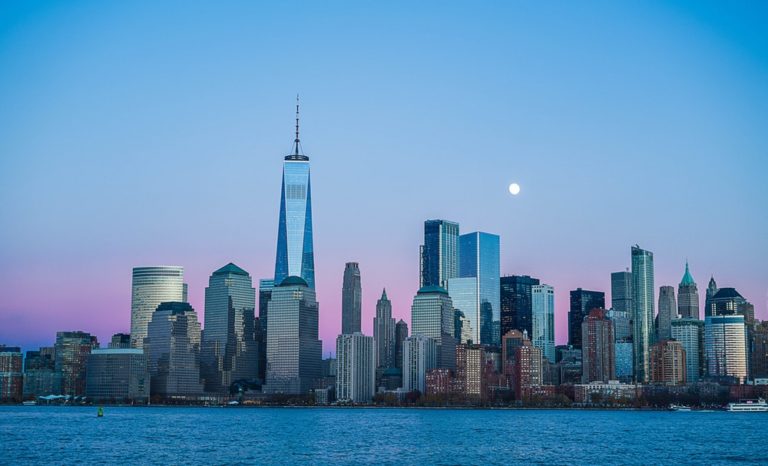 The political and many national problems in the United States  are due to the beliefs. The true underlying origin and cause of these negative beliefs are revealed in "The Solution."
Trump's election is a symptom of deeper problems that are a result of the failure of modern science and mainstream worldviews.
To learn more, click below.
The worst manifestation of the great myth of modern man is being displayed for all to see. We should learn from this that those negative beliefs in materialism, sin and Darwinism do not work.
New Institution Can Heal Society
HELP CREATE THE ULTIMATE FUTURE
New science application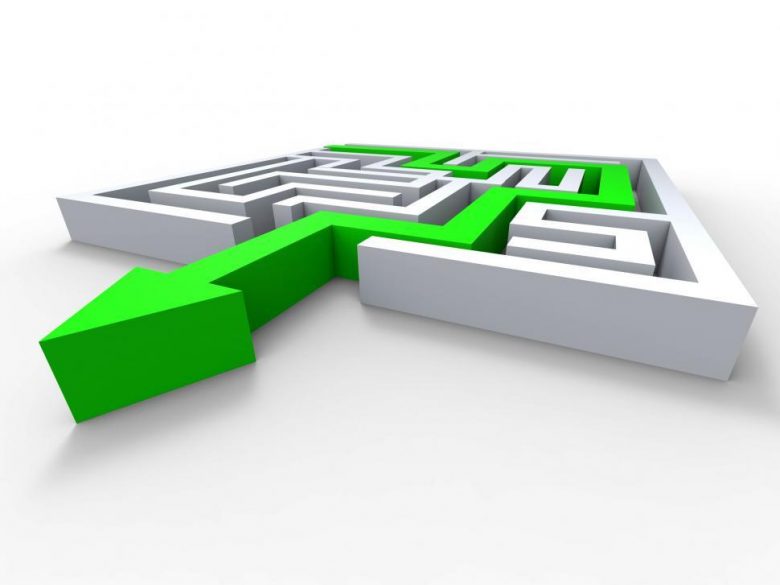 The journey of transformation (life is a journey, not a destination)
Our civilization has in the past thought that matter forms ideas, but it is just the opposite. Ultimately, everyone will discover that the events they experience are holographic projections; manifestations of "past" thoughts.
We create our own reality. If you study this material long enough, it is inevitable that you will finally come to this conclusion.
The more open you are to the idea, the more the evidence begins to present itself. Eventually many people experience a shift which feels like they are awakening in a dream that they are creating with their own thoughts and emotions. Once this happens you realize the true power you have to shape events.
After realizing that your thoughts create your reality it is just a matter of learning to focus your thoughts properly. Beliefs must improve, attitudes and expectations must improve, and positive emotions need to be fixed primarily on the sense of acquiring and having what is wanted rather than lack and frustration. This can be difficult to do in the face of contrary evidence, such as the disturbing news about the coronavirus, a lost job or whatever you are struggling with now.
Embrace the paradigm in full
True mastery is a result of acceptance of a new view of reality and a willingness to go all the way. This means you understand the true nature of time and probabilities. You must commit to the wonderful truth rather than think it is too good to be true. If you doubt the process, the doubt itself is like static and interference.
Proper focus is an art and science
How do you create a sense of well-being when the country is in lock-down and markets are in free-fall? It is often difficult to do this. We may remain with one foot in the old world and one in the new paradigm. This is generally far less effective. You must realize that as your thinking and focus changes so will your reality, but time is usually required. The mind must be repatterned.
Be daring, brave and confident
To create what you want you must be very brave. You must be willing to dispense with the comfort blankets. When it comes down to it, most people cannot completely let go of familiar beliefs and subjective habits of perception. Often, we are addicted to the idea that other people and situations prevent our success. Our institutions and societies are based on the idea of victimization.
No one can stop your thoughts and dreams from manifesting but you
Other people and situations, no matter what they are, cannot prevent your desires from manifesting. If this statement upsets you, it reveals the intensity of the belief that you are a victim or are held-back despite your will. The problem with such a reaction is that it speaks of belief and belief is thought, and thoughts create your reality. Beliefs are the strongest kind of thoughts; they are thoughts that we have invested with strong conviction. These carry emotions that show what we really believe.
The strongest conviction wins
We create according to the strongest convictions within us, and these are typically fears or the idea that we are not good enough to create what we want in life. We often hide these insecurities from ourselves by denying that is what we really believe. But if we feel anxiety first thing in the morning, this is a beacon as to what is holding us back, and it is a means of discovering our hang-ups.
Your emotions tell the truth
Your emotions will tell you what you really believe about something. How you feel speaks of your predominant belief that manifests as your experience. Beliefs create events on inner levels of consciousness and these pre-matter events evolve and are eventually projected by the brain and five senses as a hologram. Your environment is that hologram.
Where Do We Create Our Reality?
A master regains intuitive knowing and reinforces it with intellectual understanding. They apply the principles and adhere by the new worldview faithfully despite inner pressure to break with understanding and join the world of victims.
Everyone knows what mainstream science will not admit
Many ordinary people as well as psychics are certain that they receive some kind of spiritual help. This can only come from other levels of reality. Millions of people believe their thoughts affect people, reality and physical matter.
Edgar Cayce, who was perhaps the most renowned psychic in history, could put a book under his pillow when he was a child, and wake up in the morning knowing the content of the book. This is why he was called the sleeping prophet.
This is possible because every object in your environment is an extension of energy that connects to the level of creation that allows it to exist. There are extensions within books similar to telepathic cords. This represents energy being projected holographically.
Every object around you is a holographic projection of your mind that connects you to the innermost portion of your soul that creates them.
If you want to break old patterns and habits of perception, bring powerful books into your life and remain centered on what they represent — the truth you are bringing out within yourself by having them in your presence. Once you materialize something in your life, an energy pathway continues to exist, even when the object is long-gone.
---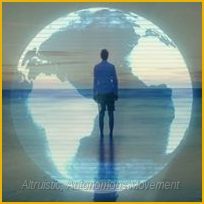 The complete philosophy on the four EN sites is universally applicable; meaning it can potentially solve every kind of problem. There is starvation in the world... children suffering... conflicts to be resolved (see: EN mission statement).
Because Earth Network websites are funded through book sales, when you buy a book, consider it a donation helping people around the world (see: Mission Great Civilization).
---
A book (below) I created to explain and clarify these concepts, while introducing you to my philosophy at a low cost to you:
You may be surprised at the solution to most problems
Imagine if the most fun way to live your life was the most responsible and best way to solve your problems? That is what I have discovered and that is what I explain in the Key.
A VERY affordable book and excellent starting point for those who are new to these concepts.
"You Are a Beautiful Person, The First Key to Freedom."
An excellent gift that helps a person at about the price of a holiday card.
.
"You Are A Beautiful Person
At $3.99, this is your best option to test the principles in this website without spending a lot of money. I created the book for this reason, to help people that do not want or cannot spend a lot to get out of their difficult situations.
ePub (eBook)
Waste no time with this powerful guide. Get the single-most important key to liberate yourself from all limitations. Imagine a life in which you can do anything you want because you are no longer hindered in any way whatsoever.
The most important insight to put everything in life in perspective. The necessary key to freedom from restriction is revealed. Available in paperback also.
---
Link to Amazon: International 5 STAR Review:

Phoenix

Reviewed in the United Kingdom on March 9, 2020
Verified Purchase

I have read many reviews on many books which rave about the content. However, this is the book which sets it all out: scientifically describing how we create reality. Go on ,I dare you, pick it up and read it…you won't, no can't , be left in the same place when you have finished it. Essential information is contained within. You have been warned!!
---
You create your reality. When we make life difficult we miss the whole point.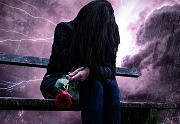 This is a very affordable book and great gift to help someone get out of a difficult life situation.
William Eastwood's best, with a simplicity that guarantees your success.
Acquire the knowledge necessary to create anything you want
Buy Direct for 30% Savings
Bulk rate discounts for groups, schools & universities.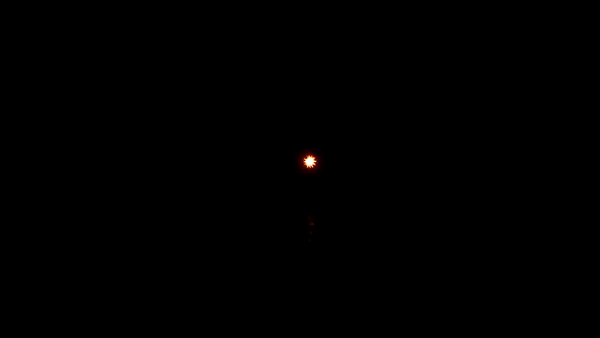 Primary article concludes here.
---
FOUR SCIENTIFIC EDUCATIONAL SITES — ONE PHILOSOPHY
A singleAMAZING philosophy!
100's of articles!
4 EN websites!
They are meant to be used together.
Click between them!
Click below for more complete list of articles.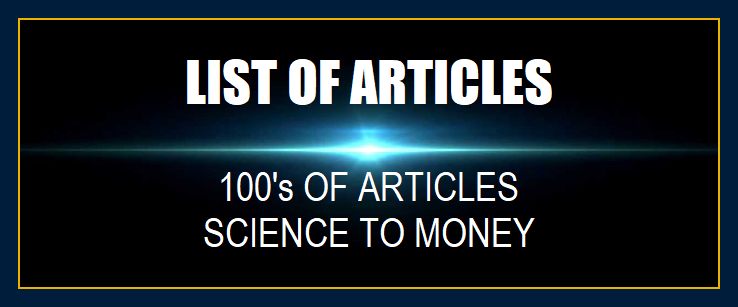 Click below to navigate to home page.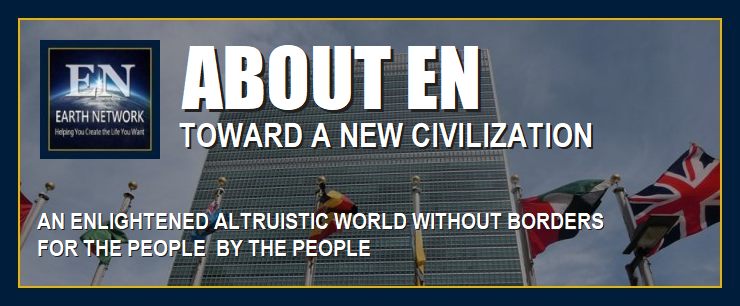 US President Trump: Mental Illness; Recklessness; Psychotic Egomaniac; Criminal; Evil Dictator
© Copyright, 2020 By: William Eastwood. All Rights Reserved.
Thoughts Create Matter Links
---
CATEGORIES: US President Trump has Mental Illness, US President Trump is reckless, Trump is a psychotic egomaniac, Trump is a criminal, Trump is an evil dictator, True underlying reason President Trump & Putin are undermining our democracy. President Trump is a criminal organization boss, leader & bully. The root of Trump's and Republican's political and constitutional crisis, its cause & reason. Donald Trump & Putin want a return to patriarchal systems of government and family. Click on our site and books to learn more.

US President Trump: Mental Illness; Recklessness; Psychotic Egomaniac; Criminal; Evil Dictator
Classic Dictator and Bully Tactics
Trump is appealing to the frustrations and fear of a segment of the population that cannot keep up with humanity's progress. His base seeks a return to a more primitive era of less liberty and more strict patriarchal control.
This is why we can't solve our problems.
The concepts conveyed in this website are within these books.