---

What Are Invisible Barriers to Success & Causes of My Problems? Mental Blocks & Self-Sabotage
Invisible Barriers: Mental Blocks & Self-Sabotage
---
Click above to learn more
Click Image for EN founder's video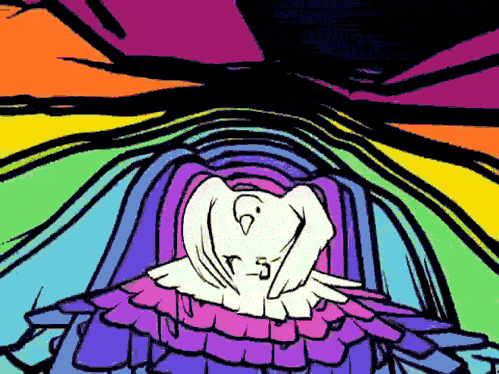 Click above
Consciousness is a State of Matter: MIT
How high is your conviction in your ability to succeed?
We allow ourselves to have whatever degree of success we feel we deserve. If you can't maintain a high level of energy, confidence or self-esteem, you may need to look at your underlying programs.
Your philosophical belief system learned early on in life determines your ability to succeed. However, anything that may be holding you back can be dismissed with proper knowledge and application
Click above
Your experience is a result of beliefs and is a projection of your consciousness. Core beliefs define your universe and in doing so dictate what can and cannot manifest in your world.
Please read my post explaining what authoritarianism is before continuing if you havn't already done so. The authoritarianism article gives Einstein's views on the subject in addition to establishing a base of knowledge necessary to comprehend and oust the bad internal judge and victim.
NOVA on CPTV: Is Matter a State of Consciousness?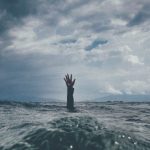 Click above
Click above
NOBEL PRIZE WINNER'S Scientific Findings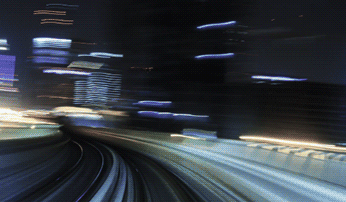 C = Ef: THOUGHTS CREATE MATTER:   FAST TRACK TO  SUCCESS
.Your Fast Track to Success  link (C = Ef) above loads in milliseconds
Matter is a State of Consciousness: MIT
Your nature is good, not bad
The primary problem threatening civilization is that we do not believe human nature is good. This incorrect thinking gives rise to virtually all our other problems. Our religions have long ago contaminated our minds. Now our very senses and conceptual training force bias views. We are not the garbage heap of the universe! We are good souls.
Even the most intellectual thinkers tell us man will destroy civilization. We are told people are spoilers of the planet, fools bound to destroy themselves. But if people are bound to destroy civilization what created it in the first place? What caused brother and brother, families and neighbors to come together to form civilization in the first place?
The natural characteristics of man created civilization. Some of our inherent natural drives include our love of family and others and the desire to come together and work for the betterment of all. Our love for each other and the immense creativity within the human spirit are insurpassable. Human goodness is as strong as it was a million years ago and will be a million years hence.
You Are a Very Beautiful Person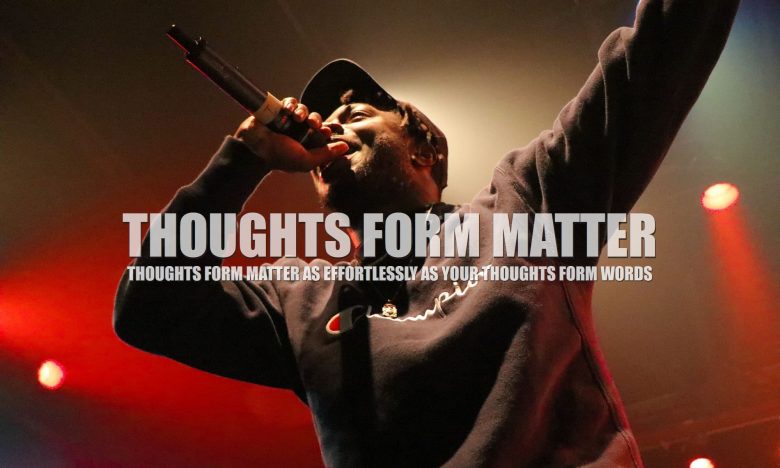 Click above
Do You Know Who You Really Are?
Human altruism and love are real. But to the degree we believe otherwise we manifest that as our personal and collective reality. Our definitions manifest as our own personal reality. We internalize our assessment of the quality of human nature in our own being. We are human, and so we reflect our own definition and evaluation of human nature. These definitions form our own framework of beliefs and hence behavior and what we can or cannot manifest.
A personal belief system is like an operating program. Behavior follows and corresponding events manifest.
If human nature was not good civilization would never have happened, and certainly would not have survived. There would never have been an impulse to socialize and people would have never come together to form the first civilizations.
I Can Solve All World Problems
Click above to learn more
Click above to learn more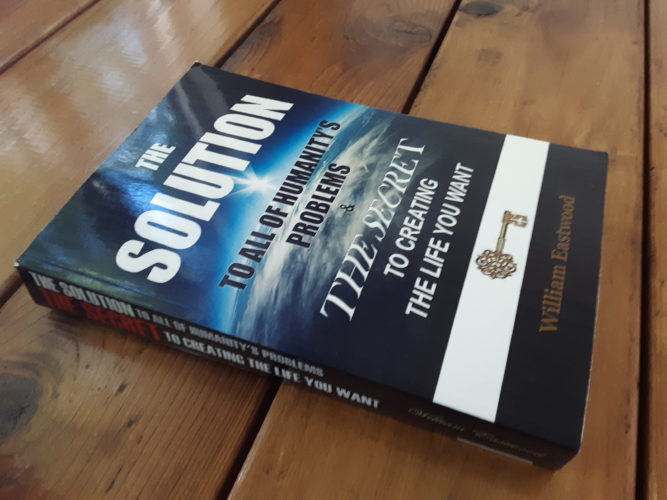 Click above
Invisible barriers to success
If Darwin was right about competition life would have never formed, and if it somehow did, people would have killed each other off thousands of years ago.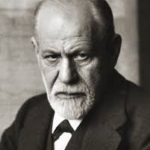 If Sigmund Freud is correct about sexuality we are all perverted monsters of Darwin's hostile evolution. But he is wrong. Freud bases his theories on Darwin's and each reinforce the other, as do all the other specialists in the many fields of science. We have built a civilization on a false premise of an unsafe universe as outlined by Darwin.
With the advent of early science, many unfortunate developments ensued. The subconscious became the new metaphysical devil, replacing religions physical devil in the earth. The subconscious is not a repository of infantile emotions so much as it is a source of light, love and great wisdom and power.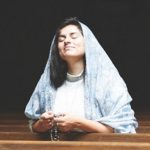 There is no limit to the knowlege and altruism within you, and you can learn to draw on it to create a fantastic life. Below the subconscious the inner self creates our reality according to what we believe, think and feel.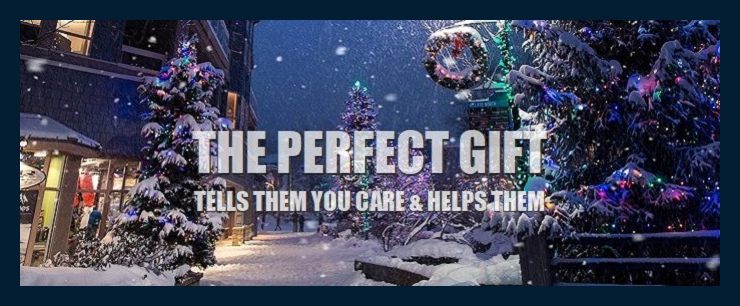 Click above

45 year study. Hundreds of articles
Dark views
All thinking and conclusions in all areas of modern thinking  are all based on a false science and a central premise that says man is bad or sinful, when instead the opposite is true. We are an incredibly good species and civilization and our potential for our future is unimaginable.
We cannot see these high qualities within us because we are blinded by the views of our civilization which are built on Darwin, Freud and incorrect values and dark views of reality and human nature.
Our goodness is forever assured. We cannot be what we are not. Even if institutions tell us we are bad and forbid expression that does not fit or serve the false picture of Darwin's evolution and survival, they cannot restrain our love for one another.
Click above
Do you feel like you need an angel?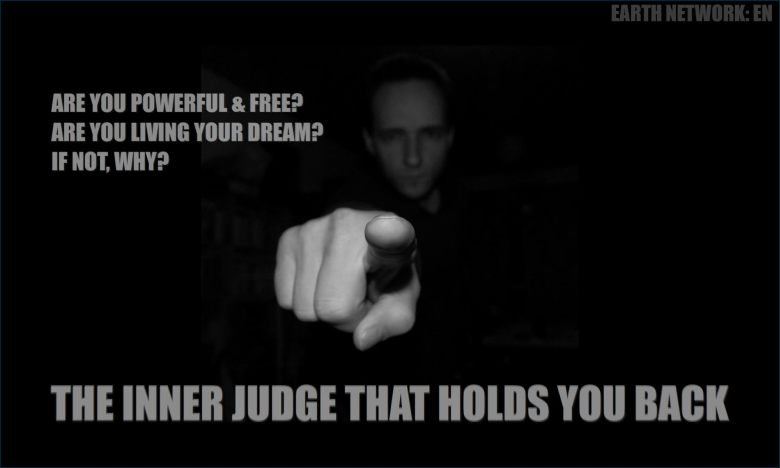 You must be aware of the problem to solve it.

ARE YOU FREE? Internal Judge & Victim

Collective Beliefs & Fears Manifest
From the time you were in the womb you were receiving the beliefs of your parents and civilization in regard to human nature. If you think you do not have any degree of belief in archaic science and religion and are not affected you are wrong. Collective views of the nature of reality and mass emotional states transfer from the group to the individual. You pick them up and internalize them before you are born and while you are growing up.
Authoritarians & Bullies WHAT? HOW? WHY?
Collective beliefs are a nightmare
You live within their context.
Cumulatively individual beliefs manifest as social and world conditions. The suffering and problems we see everywhere we create collectively. These unwanted components of our reality all stem directly from old religion and Darwinism combined and supercharged.
Everything is a result of beliefs because our beliefs manifest as our reality. The mind's dominant focus manifests as a physical reality. Fears and emotionally potent ideas manifest quickly.
Beliefs are operating programs. Beliefs generate all behaviors and manifest our reality. In this conceptual climate it is hard to see things as they really are in a positive light. We tend to see only the illusion and its product—our civilization. But we must see things positive, and as they really are.
Learn TRUE Cause of Hate, Bias & Violence
Consciousness Shift 5000 + years ago
The solution to the world's problems.  Your thoughts create your reality.


You Are a Very Beautiful Person
 NOBEL PRIZE WINNER'S Scientific Findings
Einstein tells us that believing the universe is a friendly place is critical to success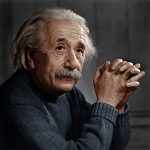 Einstein said there is one decision we make every day that determines whether or not we live a happy life.
"The most important decision we make,"
Einstein said,
"is whether we believe we live in a friendly or a hostile universe."
Believing human nature is trustworthy enables you to create an honorable life. Because your beliefs form your reality, believing people are friendly and helpful may be the most beneficial belief you can hold. In your life, reality becomes what you believe it is.
Consciousness Definition & Nature
If you don't already firmly believe people are good, your life will be difficult. Most of what we receive in life comes through other people. Your job or career, your customers and profits, friendships and lovers. By believing people are stupid or whatever reduces what you receive in life. Kindness, friendship and opportunities will be in short supply.
Affirmations like, "people like me and I like people," or "the universe is a friendly place and all the help and money I need is everywhere," are what you should be telling yourself every day. This is how you use the law of attraction and the law that beliefs create, in the most intelligent and effective way possible.
New Affirmations Every Day of the Week
Your worldview is your key to success. The firm conviction that people are good is the bedrock of a solid worldview. This core belief will insure a long, rich, fulfilling and thriving life.

It will certainly bring you love, friendship and happiness in life.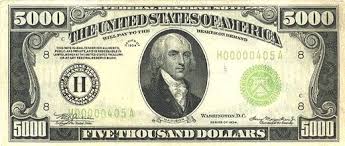 Cause and symptoms of depression
When we are depressed, the universe seems to be random and unsympathetic, even cruel. We become victims of everything.
Focusing on a Problem Causes it to Expand
Positive Thinking Is Not Working
Some people spend their entire lives holding this core belief, and they might not even be aware of it. They live as though they are victims of their human affiliation and circumstances.
Because their beliefs form their reality, this is what they manifest as their reality. The world, to them, is threatening and something to protect themselves from.

Positive views of yourself, however, can manifest as health, exuberance and beauty.
This is why believing you are good is so important. And what you think about yourself is related to what you think about human nature in general. If you think people are generally good, this is likely what you think about yourself, and vice-versa.
Believe the universe is a friendly place and that it bends in your direction. In truth it does. And human beings, being the most concentrated energy of the Divine force that underlies all of existence are certainly good to the bone. Adopt these views and your invisible barriers to success will begin to disolve and crumble. The inner sun will then begin to break through the fog and your life will become luminus and magical.
Authoritarians & Bullies WHAT? HOW? WHY?
PROSPERITY MANIFESTING VIDEO & DROPBOX LIBRARY
---

Helping you to create the life you want!

I am wealthy and successful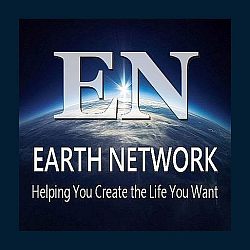 Helping you to create the life you want!
Your own personal metaphysical Library
.
The drop-down boxes, videos & buttons lead you to profound & amazing metaphysical insights & higher states of mind. The Solution to Problems. Manifest unlimited money, love, & more.
---
Click on the drop-down boxes to find the information you need. Or scroll down to continue reading article.
faqs style='toggle' filter='u']
Click above
MISSION CREATE A GREAT CIVILIZATION
REAL SCHOOL Advanced FREE Articles
How do thoughts create matter?
Some aspects of manifestation are automatic following laws of physics, and some aspects are directed.
At a deep inner level you initiate, project and control what happens like a producer, transforming energy into objects and events.
Making a new worldview work for you
To fully take advantage of the principles of conscious creation it is advisable to adopt a new baseline in the manner in which you relate to reality. To make the metaphysics work as it was meant to we need to  automatically think in terms of attracting probabilities in simultaneous time.
Before I learned to influence reality effectively with my thoughts,  I had to do battle with the beliefs I had inherited early in life. The inner judge (parasite) within me was sabotaging everything I set out to accomplish.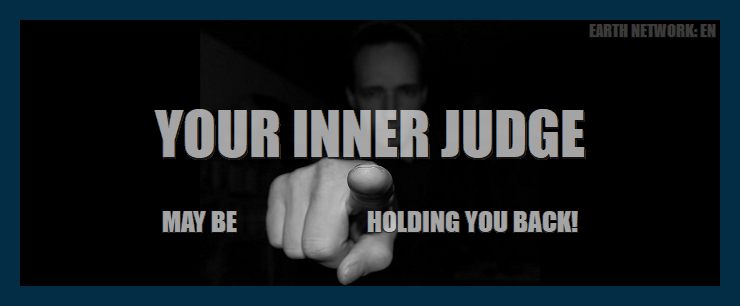 You must first be aware of a problem before you can solve it.

ARE YOU FREE? Internal Judge & Victim

Primary article concludes here.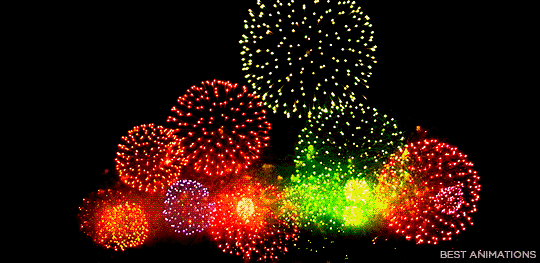 What Are Invisible Barriers to Success & Causes of My Problems? Mental Blocks & Self-Sabotage
Copyright © 2019 by William Eastwood

6" by 9" paperback
Be ready, because if you read this book you will get what you want in life and you will know how to solve the world's problems from bullying to wars.
From the upper echelons of the scientific establishment comes a completely new definition of reality and the human being. The most advanced physics in the world suggests that accumulated knowledge in all fields is based on a false premise.
This remarkable new way of looking at the universe is supported by two of the world's  most  eminent thinkers ― Stanford neurophysiologist Karl Pribram, & University of London physicist David Bohm, a former protege of Einstein's.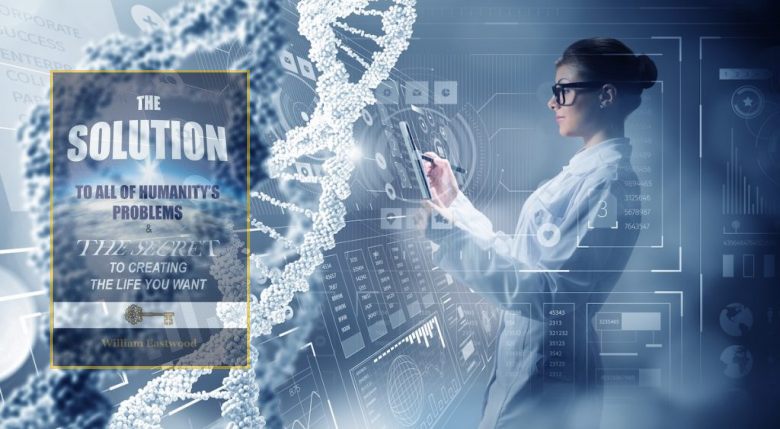 Those who suffer INEXCUSABLE AUTHORITARIAN ATTACKS TO SILENCE THEIR WORK may have something others do not want you to know. This is precisely why you should read The Solution...
Click above to learn more
Websites based on this book.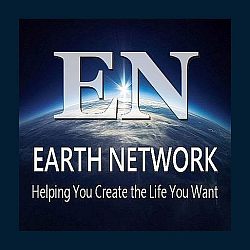 RESEARCHING CONSCIOUSNESS SINCE 1975

Achieve all your ambitions with POWERFUL EN books
EARTH NETWORK BOOKS By William Eastwood

Anything is possible. Create your dreams. Start today.

KNOW WHO YOU ARE: We need to wake-up within the dream, and enter our true life.
Anything is possible. Create your dreams. Start today.

THE SECRETS OF THE UNIVERSE UNVEILED: A sample of chapter one of the EN course.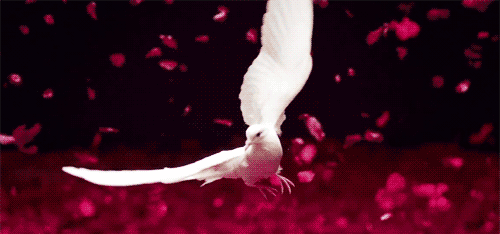 Simply click on the rotating earth at the top of every page. (Shown below.)


ePub (eBook)
Based on David Bohm's quantum mechanics.
When you apply the simple principles within this book you activate a magical internal process that manifests your desires & allows you to enter your own Promised Land.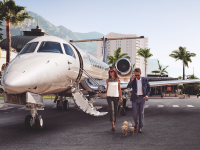 Once you understand how time and space really work, controlling what happens next in your life is easy as clicking on the movie you would like to watch on your TV. You do not progress in one world from birth to death. You are really in a field of unlimited probabilities projecting who you think you are into the physical movie we call life.
This simple method can be used to become successful, wealthy, healthy, to lose weight, get smarter or whatever you want, overnight. It is tested & it works.
 
C = Ef:  FAST TRACK TO SUCCESS

Your Fast Track to Success  link (C = Ef) above loads in milliseconds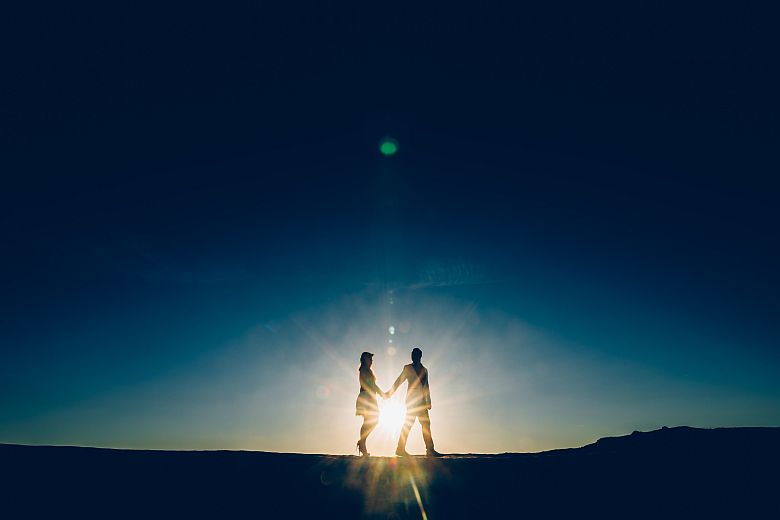 Click above
---
Categories: What are my invisible barriers to success? What is holding me back in life? What are the internal causes of my problems? Thoughts form matter. Are people good or bad? Where do all my problems come from? Click on our site and books to learn more.
What Are Invisible Barriers to Success & Causes of My Problems?
Mental Blocks & Self-Sabotage
Your worldview is your key to success. The firm conviction that people are good is the bedrock of a solid worldview. This core belief will insure a long, rich, fulfilling and thriving life.
"The most important decision we make,"
Einstein said,
"is whether we believe we live in a friendly or a hostile universe."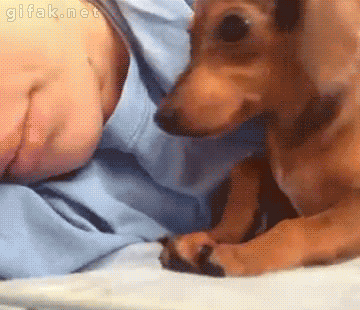 The concepts conveyed in this website are within these books.