---

Metaphysical Philosophy:

Consciousness Science,

Personal Growth Metaphysics Articles and Books
Articles
All sites, beginning with ThoughsCreateMatter.com on left.
Websites
---
FOUR AMAZING SITES WITH ONE PHILOSOPHY
The plan for humanity
---
Scientists have used quantum mechanics to develop advanced technology, yet as a society we have not yet employed those same facts to generate a new and more factual psychology and self-transformation philosophy. Until now, that is. William Eastwood is perhaps the first to do so.
All content, books and links on this site are based on quantum mechanics and advanced metaphysics. The concepts presented to you here are thus much more accurate and powerful than current psychology and standard self-help methods of achievement.
Undivided wholeness , non-classical physics mind-brain science, and amazing quantum tunneling, for example, reveal that consciousness is not restricted by the laws of classical physics. Your mind is connected to everything in the universe, can bypass physical laws of cause and effect and time and space restrictions, and can permeate any seeming barrier.
THE HOLOMOVEMENT & UNDIVIDED WHOLENESS
QUANTUM PHYSICS MIND-BRAIN MODEL
QUANTUM TUNNELING NON-CLASSICAL EFFECT
Forty-five years
of consciousness science personal growth research has gone into each book by William Eastwood below.
To change your life, you have to change your thinking. There is no other way to change your life.
William Eastwood at age 37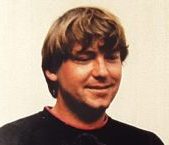 "You create your own reality and you are always in control of what you create.  I have said this since I was 12: You select events—probabilities—according to your desires and assumptions.
"The central premise that consciousness creates reality dismantles most accumulated knowledge in all fields. This creates a situation in which many beliefs and institutions will need to change."
The author attributes his success to the application of these principles. He worked on inventions with Yale University Professor, Everett Barber, at age 13, graduated from MIT at age 18, has taken on the most powerful institution in the U.S. and has gone on to write eleven books. William founded Earth Network of Altruistic Individuals, Inc. at age 37.
A philosophy of personal power
Thoughts are fields of energy that form matter. We have built a civilization on the division between mind and matter, yet both are the same — consciousness and matter are both composed of electromagnetic fields.
Thoughts combine with similar thoughts and transform themselves into probable events which contain the impetus and pattern necessary to evolve into the complexity of matter.
You project your own psychological energy out to form the physical world.
Ideas and emotions are energy that coalesce as events and objects.
Your life is a learning experience you chose in order to learn how to project energy.
Your life situation gives you clarity as to what you are projecting psychologically.
"With my books and free information I will empower you to create a life better than you have imagined in your best dreams."
— William Eastwood
---
All books are simple and easy to understand.
BOOKS ONLY PAGE (NO ADVERTISING)
Click above for HYPER-FAST-LOADING-PAGE button.
---
— William Eastwood
---
Put an end to starvation in the world... children suffering... human rights violations... conflicts and more by buying a book. (see: EN mission statement).
When you buy a book, consider it a donation helping people around the world (see: Mission Great Civilization).
---
Find below the metaphysical books on consciousness science for personal growth and solving world problems. Self-improvement and transformation books and eBooks that will help you achieve your goals and improve your life.
---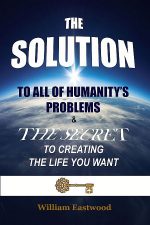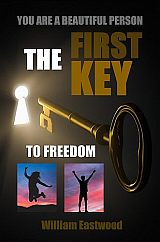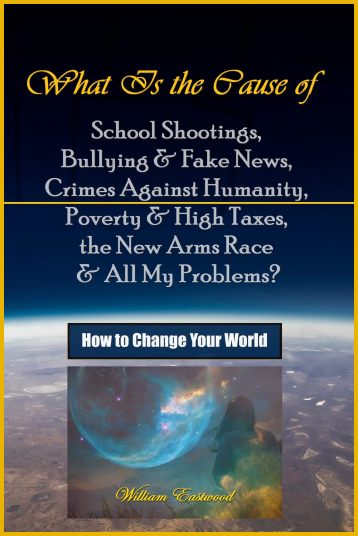 EN's eBooks have audiobook capability
Once your inner mind is programmed for success via affirmations you become invincible.
ePub: (eBook)
"This is a clear and concise book on exactly how to manifest what you want in life. However, this is far more than just a manifesting book — it introduces you to the future of humanity and metabiological evolution.
Based on a 45-year study.
Citing the world's most credible & advanced science.
Extremely well-written.
Loaded with information.
Simple and easy to understand.
WILLIAM EASTWOOD
Enables you to succeed in all areas and in all ways.

With a magic genie inside you, anything is possible.
Waste no time with this powerful guide. Get the single-most important key to liberate yourself from all limitations.

THE FIRST KEY: $3.99 United Kingdom international review in 2020.

I have read many reviews on many books which rave about the content. However, this is the book which sets it all out: scientifically describing how we create reality. Go on ,I dare you, pick it up and read it…you won't, no can't , be left in the same place when you have finished it. Essential information is contained within. You have been warned!!
Paperback / eBook
"THE SOLUTION TO ALL OF HUMANITY'S PROBLEMS
ENDORSEMENT
"We can literally change the course of civilization by lifting the race to a higher path through implementing the solution."
— Mario Fusco, TH.D., RS.D, B.S.c.
.
Here and now, we have the power to work magic of such proportions we have never fathomed. We must recognize the fantastic power we possess and learn to use it constructively. Such power waits for us to claim it, yet something prevents us from recognizing and utilizing it in our own lives.
The message in this book is powerful enough that government officials previously removed it from publication. This book explains why institutions and law-based worldviews are designed to restrict you and reveals what is driving our problems in the world today. Be held down no longer, read this book while you can! Understanding will change the world as we know it. Open your mind now! Be free!
It is all here, in the solution. 424 pages.
The content of Earth Network websites is based on this book.
Paperback / eBook
"
MIND POWER FOR SUCCESS GUARANTEED
BE WHO YOU WANT TO BE OVERNIGHT
The principle of selecting probabilities is based on the most credible and advanced science in the world ― Einstein's relativity, David Bohm's "holomovement," and "many-worlds interpretation" of quantum mechanics.
.
The philosophy and principles work: By age thirteen I was working with Yale Professor, Everett Barber on solar inventions and by 18 I was selling solar technology I designed to the American Supply Company. But my mission would not be initiated until I had acquired a necessary higher level of experience and wisdom.
Reality is a holographic projection of the five senses. This is backed up by the most advanced incredible science in the world.
The principle of selecting probabilities is based on the most credible & advanced science in the world ― Einstein's relativity, David Bohm's "holomovement," & "many-worlds interpretation" of quantum mechanics.
This amazing science is in these books. But that is not all, the author has developed systems of application based on this new emerging highly credible science that is sweeping the globe at this time.
 Be a forerunner and get your books here today.
More sites with free articles
Great wealth
Helping you to create the life you want!
Click above to learn more
Get the magic touch
Acquire knowledge
"You Are A Beautiful Person
EVERYTHING YOU NEED TO CREATE THE LIFE YOU WANT!

Reveals how you can manifest any reality you desire.
.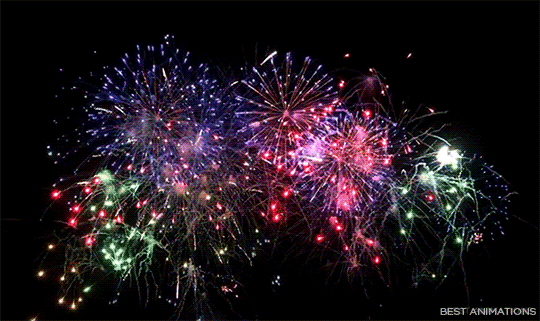 Primary article concludes here.
© Copyright 2020, By: William Eastwood
---
Categories: Metaphysical books. Metaphysics personal growth. Quantum physics consciousness science.  Metaphysical philosophy books: Metaphysics personal growth. Self-Transformation. Self-Improvement metaphysics
The concepts conveyed in this website are within these books.